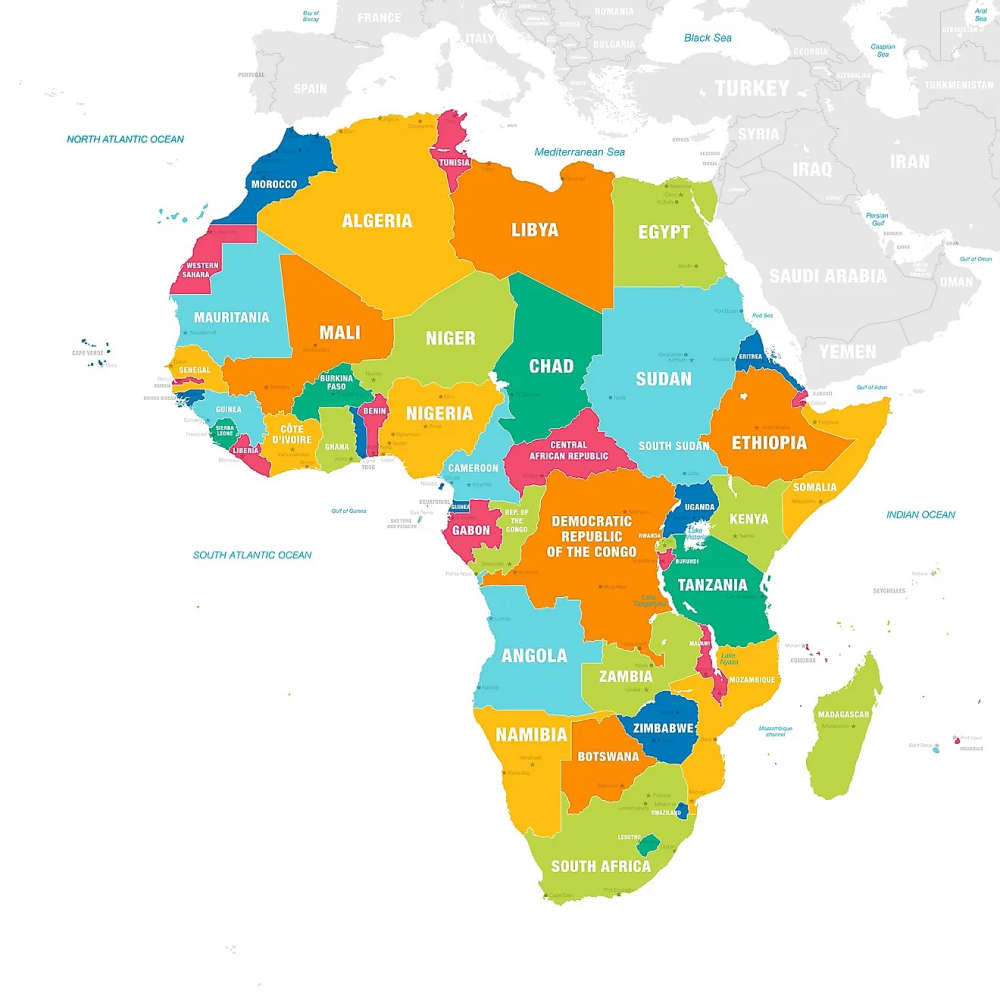 The latest news stories from Africa
Hear news for the African Community at 7am, 11am and 3pm every weekday on Revolution Radio
29/09/2023
Burkina Faso's military government reveals foiled coup attempt, with allegations of officers planning to destabilize the country. The interim President remains determined to lead the transition to democracy amid an ongoing Islamist insurgency. Elections are planned by July next year, while tensions persist.
Rwandan President Paul Kagame appoints General James Kabarebe, a senior military official accused of coordinating with Congolese rebels, as Minister of State for Regional Cooperation. Rwanda denies supporting the rebel group. Conflict in eastern DR Congo continues to displace civilians.
Napoli FC faces controversy after sharing a TikTok video mocking player Victor Osimhen's missed penalty. Osimhen's agent threatens legal action. Napoli issues a statement, claiming no intent to offend Osimhen, emphasizing his importance to the club. Osimhen scores in Napoli's latest game but refrains from celebrating.
27/09/2023
Zoleka Mandela, granddaughter of Nelson Mandela, passes away at 43 due to cancer. Known for openly discussing her cancer treatment, addiction, and personal struggles, she leaves behind a legacy of raising awareness and breaking stigmas. Her family and the Nelson Mandela Foundation honor her inspirational work.
Niger's stability faces threats following a military coup and France's decision to withdraw 1,500 troops. Adama Zourkaleini Maiga, affected by violence, questions France's impact on combating terrorism. Amid growing concerns, the situation in the Sahel region remains complex.
Algeria withdraws from hosting the Africa Cup of Nations (Afcon) in 2025 and 2027, focusing instead on revitalizing Algerian football. Morocco is expected to replace Guinea as the 2025 host, while Senegal remains a favorite for the 2027 edition. Complex political dynamics between Algeria and Morocco influence the bid process.
26/09/2023
The mayor of flood-hit Derna in Libya has been arrested, alongside other officials, in connection with the disaster that claimed thousands of lives. They face charges of mismanaging dam facilities and failing to take preventive measures. The attorney general's office confirmed ongoing investigations and the potential for more arrests.
The historic Bole Mosque in Ghana partially collapsed due to termite infestations and neglect. Authorities plan to repair it with local assistance and discourage its demolition. The mosque, with a unique mud architecture, reflects neo-Sudanese influences in the region, similar to mosques in Mali.
A fire at Nigeria's Supreme Court in Abuja damaged a justice's office. Fortunately, there were no casualties reported, and initial findings point to an electrical fault as the cause. The court's proximity to key government institutions adds significance to this incident.
25/09/2023
France, in response to a coup in Niger, will withdraw its ambassador, cease military cooperation, and gradually pull out its 1,500 troops. President Macron condemned the coup and still recognizes ousted President Mohamed Bazoum as Niger's legitimate authority.
Benin orders a comprehensive assessment of fuel depots after a fatal explosion in Seme Podji. The blast killed 34 people and injured over 20. The government seeks to prevent similar incidents by addressing inappropriate fuel storage.
Ethiopia's Amhara region sees ongoing conflict between government forces and local militias, with Gondar witnessing intense urban combat. The Ethiopian National Defence Forces claim to have thwarted militia attacks, but media reports suggest gains by the militias in various areas.
22/09/2023
Sudan's leader, General Abdel Fattah al-Burhan, warns the United Nations that Sudan's civil war could spill over into neighboring African nations. He urges the international community to designate his opponents, the Rapid Support Forces (RSF), as terrorists. A power struggle between the generals exacerbates the conflict.
South Africa mourns the loss of Lt Cdr Gillian Malouw, its first female submarine navigator, and two fellow submariners who died at sea due to high waves off Cape Town. President Cyril Ramaphosa calls it "a sad loss for our nation," as an inquiry is initiated.
France achieves a historic 96-0 victory over Namibia in the Rugby World Cup, putting them on the verge of the quarter-finals. However, concern arises over the injury of captain Antoine Dupont. France faces Italy in their next fixture.
21/09/2023
Calls for Justice in MohBad's Death: Protests have erupted across Nigeria following the death of Afrobeats star MohBad. The 27-year-old singer, born Ilerioluwa Aloba, died in Lagos under unclear circumstances. Fans, along with the Lagos state government, are demanding a thorough investigation. #justiceformohbad trends on social media as emotions run high.
Kenyan Murderer Killed in US Prison: Billy Chemirmir, a Kenyan serving life sentences in the US for murdering two elderly women, was found dead in his Texas prison cell. He was killed by his cellmate. Chemirmir was indicted for killing 20 elderly individuals in Texas, often posing as a caregiver before committing the crimes.
Corruption Charges for Ali Bongo's Son: In Gabon, Noureddin Bongo Valentin, the eldest son of ousted President Ali Bongo, and political allies face corruption charges. Noureddin was arrested following last month's coup. Cash was reportedly seized from their homes. The military took power after Ali Bongo's controversial election win.
20/09/2023
Tragedy in the Music World: The Lagos state government has called for a thorough investigation into the death of Afrobeats star MohBad. The 27-year-old musician passed away under mysterious circumstances, sparking outrage among fans and fellow artists. Lagos Governor Babajide Sanwo-Olu has initiated a probe, and emotions run high as fans demand justice for MohBad.
Charges Over Support for Wagner: In Ghana, five individuals face charges related to organizing a rally supporting the Russian mercenary group Wagner. The gathering occurred before the death of Wagner boss Yevgeny Prigozhin. Wagner's presence in African countries like the Central African Republic, Libya, and Mali raises concerns.
High Teen Pregnancy Rates in Cabo Delgado: A study by Mozambique's National Statistics Institute reveals that over 50% of girls aged 15-19 in Cabo Delgado province have experienced pregnancy. This alarming statistic coincides with insecurity caused by a six-year jihadist insurgency in the resource-rich region. Educational challenges persist, with many women lacking literacy skills.
19/09/2023
Protest in Derna, Libya: Residents rally against local authorities following deadly floods that claimed nearly 4,000 lives. They demand investigations, compensation, financial transparency, and city rebuilding, criticizing leaders for negligence during the disaster.
Sudan Conflict Spreads: Rival Sudanese military factions clash in Port Sudan for the first time in a five-month conflict. Troops engage tribal militia, affecting the city housing Sudan's sole functional airport.
Mayor Sacked Over Assault: Juba's acting mayor, Emmanuel Khamis Richard, is dismissed for allegedly assaulting a street vendor, captured on video. Pressure mounts for his resignation, and he faces removal by the governor, with no successor appointed yet.
18/09/2023
Tragedy in South Africa: A bus carrying miners to the Venetia diamond mine in Limpopo collided with a truck, resulting in at least 20 fatalities. Venetia, a major contributor to South Africa's diamond production, is located near Botswana and Zimbabwe borders.
Sudan's Capital in Flames: Heavy fighting in Khartoum has led to the iconic Greater Nile Petroleum Oil Company Tower catching fire. Over one million people have fled the country since the conflict began in April, with no clear cause for the skyscraper fire reported.
Operation Dudula's Influence: In South Africa, Operation Dudula, an anti-migrant group, gains prominence for raiding foreign-owned businesses. It has transitioned into a national political party with ambitions to contest the upcoming general election, amidst a backdrop of xenophobic sentiments.
15/09/2023
In Egypt, the village of al-Sharif is grieving the loss of 74 young men who perished in devastating floods in Libya. These men had sought employment in Libya to build better lives back home but tragically lost their lives in the disaster. Al-Sharif, located in one of Egypt's most impoverished regions, faces significant poverty levels. The Egyptian government is working to determine the exact number of casualties to provide financial support to their families.
Nigeria experienced a major electricity system collapse, resulting in widespread blackouts across Africa's largest economy. Power generation plummeted to zero and has since remained well below the daily average, forcing households and businesses to rely on generators. President Bola Tinubu has promised to enhance power supply by allowing state governments to construct their power plants, aiming to boost economic growth.
In the aftermath of Morocco's powerful earthquake in the High Atlas Mountains, some isolated villages still await state aid nearly a week after the disaster. While organized camps and field hospitals have been established in larger towns, remote communities rely on donations from fellow citizens. The Amazigh, or Berber, villages, express feelings of marginalization, emphasizing the urgent need for assistance from authorities.
14/09/2023
Nigerian musician Mohbad, known for his hit songs, has passed away at the age of 27, with the cause of his death yet to be confirmed. Mohbad was a former artist under Naira Marley's "Marlian records" and had made a mark in the Nigerian music industry.
Tragic flooding in Libya's Derna city has claimed over 5,300 lives, with many missing and thousands displaced. Calls for humanitarian support have grown as rescue teams struggle to cope with the aftermath of the flood caused by a dam burst during Storm Daniel.
Cameroon secured a spot in the 2023 Africa Cup of Nations (Afcon) by defeating Burundi 3-0, with in-form forward Bryan Mbeumo on the scoresheet. Manchester United's Andre Onana returned to the national team, contributing to the victory. This win solidified Cameroon's place in the tournament, completing the line-up of 24 teams for Afcon in Ivory Coast next year.
13/09/2023
In Libya, rescue teams grapple with the aftermath of devastating floods triggered by Storm Daniel, with at least 2,300 casualties reported, while 10,000 people remain missing. Aid efforts face challenges due to the country's political divide. Several nations, including the US and Germany, offer assistance.
Moroccan youth spearhead a grassroots relief effort, delivering essential supplies to quake-stricken Atlas mountain communities faster than official aid. Volunteers coordinate efforts via social media, filling trucks with vital items. The government's decision to reject foreign aid has sparked debate.
Zimbabwe's President Emmerson Mnangagwa faces allegations of nepotism for appointing his son and nephew as ministers. The controversial reshuffle follows his disputed re-election. Critics argue the move promotes nepotism, while supporters contend his son is qualified.
12/09/2023
Tragedy Strikes in Moroccan Village: In the tiny village of Algou, high in the Atlas Mountains, an earthquake has left devastation in its wake. Spanish firefighters, the first to arrive, sadly found no signs of life under the rubble. The rocky construction of the houses posed a challenge. We hear the heart-wrenching stories of survivors and a plea for international help.
Fatal Boat Capsizing in Nigeria: A wooden boat carrying over 100 passengers capsized in Nigeria's Niger state, leading to at least 26 casualties. Overcrowding and the lack of life jackets are being blamed for the tragedy. A rescue operation is ongoing, as communities between Jebba and Kainji dam grapple with this disaster.
Libya's Storm Daniel Claims Lives: Storm Daniel has wreaked havoc in Libya, causing severe flooding and leading to over 200 reported deaths, with some estimates exceeding 2,000. Entire neighborhoods in Derna have disappeared, and the situation is dire. The nation is in a state of extreme emergency, with authorities struggling to manage the crisis. International assistance is urgently needed.
11/09/2023
Morocco faces a desperate race to rescue those trapped under rubble after a devastating earthquake killed over 2,100 people. Remote areas struggle for aid, with villagers digging by hand. King Mohammed VI declared three days of mourning as the country reels from its deadliest quake in 60 years.
Sudan's capital, Khartoum, witnesses tragedy as an explosive attack on a crowded market claims at least 35 lives, with estimates suggesting the toll may be even higher. The city has been gripped by conflict for months, leaving thousands displaced and in dire need of assistance.

Scotland's World Cup opener ends in defeat as South Africa displays its championship prowess. Despite a spirited first-half performance, Scotland succumbs to Springbok power. The road ahead is tough for Scotland in Pool B, while South Africa begins its title defense with a solid victory.
8/09/2023
In Mali, tragedy strikes as Islamist militants attack a river boat, resulting in the loss of at least 49 civilian lives and 15 soldiers at an army camp. The government has declared three days of national mourning. However, the presence of Russian Wagner Group mercenaries raises questions about the military's claims of success in the region.
Shocking news from Rwanda, where a 34-year-old suspected serial killer has been arrested after allegedly murdering over 10 people and burying them in his kitchen. The victims, including both men and women, were primarily sex workers. Murder is rare in Rwanda, making this case deeply unsettling.
In Gabon, military leaders have freed deposed President Ali Bongo from house arrest, allowing him to travel abroad for medical check-ups. Bongo's health had been a concern, and his release follows pressure from regional organizations. The coup in Gabon has sparked international condemnation, while calls for justice over corruption allegations against Bongo continue.
7/09/2023
Nigeria's Presidential Election Verdict] In Nigeria, the Appeal Court has rejected challenges to Bola Tinubu's victory in February's presidential election. Judges ruled that the petitions by Atiku Abubakar and Peter Obi alleging widespread fraud were without merit. President Tinubu, who won with 37% of the vote, was sworn into office on May 29th. This verdict brings relief for Tinubu, though his opponents may appeal to the Supreme Court.
Arrest of Esther Lungu] In Zambia, the wife of former President Edgar Lungu, Esther Lungu, has been arrested on multiple charges, including theft of a motor vehicle. She denies the accusations. Three others have also been arrested, facing similar charges. Several former ministers and officials are under investigation for suspected criminal activities.
Soldiers on Trial in DR Congo] In the Democratic Republic of Congo, six soldiers are on trial for their alleged involvement in the killing of over 40 anti-UN protesters. The soldiers, including two senior officers, face charges of crimes against humanity and violating orders. The protest in Goma demanded the withdrawal of UN and regional peacekeepers. The incident has sparked outrage, with conflicting reports on the death toll.
6/09/2023
In Sudan, the power struggle between the Rapid Support Forces (RSF) and the army intensifies as the RSF leader, Gen Mohamed Hamdan Dagalo, declares that his troops will fight on. The military-led government has requested the international community to designate the RSF as a "terrorist organization."
In Nigeria, the presidential election tribunal is set to rule on whether Bola Tinubu should remain president after rivals challenged his victory. Most observers expect the tribunal to uphold Tinubu's win. Ahead of the ruling, the military has increased security measures in the capital, Abuja.

Renowned Somali musician Ahmed Naji Sa'ad has passed away. Naji, known for his patriotic hits and blending of musical styles, had a significant fan base in Somalia and the diaspora community. He settled in London after leaving Somalia due to conflict and played a pivotal role in Somalia's arts scene.
5/09/2023
The leader of Gabon's military junta, Gen Brice Nguema, has promised to return power to civilians after "free, transparent" elections. However, no date was given for the end of military rule. Gen Nguema led a coup against President Ali Bongo, toppling him after a disputed election. The coup was welcomed by many but some fear it is a continuation of the Bongo dynasty. The international community has condemned the coup.
Niger has reopened its airspace for civil and commercial flights after closing it due to a threat of military invasion. However, military and special flights still require authorization. Economic sanctions imposed by Ecowas may still restrict flights to the country.
In Somalia, Elmi Bile Mohamed, a 25-year-old with albinism, faces discrimination and stigma. He has struggled to find housing and employment due to his condition. Mr. Mohamed and others with albinism in Mogadishu have formed an association to raise awareness and reduce stigma. They have received support from Somali women living abroad. People with albinism require protection from the sun due to their lack of melanin.
4/09/2023
In Sudan, an army air strike on the capital city of Khartoum has resulted in the deaths of at least 20 people, including two children. The conflict between the army and the paramilitary Rapid Support Forces has been ongoing since April, with hundreds of casualties reported. The health ministry estimates that over 1,100 people have died, but the actual numbers are likely to be much higher. The violence has displaced around 2.2 million people within Sudan and forced over half a million to seek shelter in neighboring countries.

A Moroccan man has survived an attack by the Algerian coastguard that claimed the lives of his brother and a friend. The incident occurred when the group strayed into Algerian waters. Morocco has launched an investigation into the shooting, but there has been no comment from Algeria. The two countries have a history of tension, particularly due to Morocco's claims over the disputed territory of Western Sahara.
In Nigeria, the removal of a fuel subsidy has led to rising fuel costs and a weakened currency, causing economic hardship. President Bola Tinubu ended the subsidy, citing the country's inability to afford it. As a result, transport fares have increased, leading to fewer private cars on the roads and a reduction in traffic congestion. However, the economy has suffered, with many small businesses closing and low-income earners struggling to commute to work. The impact of the subsidy removal has been particularly felt in Lagos, Nigeria's commercial center.
1/09/2023
In our top news story, two tourists holidaying in Morocco have been shot dead by the Algerian coastguard after straying into Algerian waters on their jet skis. The shooting has sparked anger in Morocco, with a fisherman posting a video of a lifeless body floating in the sea. The border between Algeria and Morocco has been closed since 1994, and tensions between the two nations continue to escalate.

Moving on to Cameroon, President Paul Biya has carried out a wide-ranging reshuffle of the country's defence ministry and armed forces. This comes on the same day a junta seized power in neighboring Gabon. Experts suggest that long-serving leaders in Africa should be concerned about the wave of military coups sweeping across former French colonies. However, observers believe that the new military appointments lack the power and capacity to stage a coup in Cameroon.
Lastly, a devastating fire broke out in a building in Johannesburg, South Africa, which served as an informal home to migrants. Many residents were trapped, and some attempted to escape by jumping out of windows. One survivor, Mussi Hamissa from Tanzania, managed to catch his one-year-old baby as his wife dropped the child from the window. Sadly, many others did not make it out, and the guilt of not being able to help them will stay with survivors like Mr. Hamissa forever. The victims have lost their homes, possessions, and important documents, leaving them uncertain about their future.
31/08/2023

In Gabon, army officers have seized power in a coup, naming General Brice Oligui Nguema as the transitional leader. The deposed President, Ali Bongo, has called on his supporters to protest. The coup has been condemned by the UN, the African Union, and France. 

In Tunisia, the coast guard intercepted nine migrant boats in 24 hours, rescuing over 180 people attempting to reach Europe. The preferred route for migrants has shifted from Libya to Tunisia due to increased patrols in Libya. The European Commission has offered $115m in aid to Tunisia for border controls and anti-smuggling initiatives. 

In sports news, Gor Mahia enters the Kenyan Premier League season as defending champions, despite financial struggles and a transfer ban. Johnny McKinstry, the head coach of the team, is determined to prove people wrong and create success in difficult circumstances.
30/08/2023
In Gabon, army officers have taken power and annulled the results of the recent election, in which President Ali Bongo was declared the winner. The soldiers have dissolved the country's institutions and closed the borders. This marks the eighth coup in former French colonies in Africa in the past three years.

In Uganda, a man has been charged with "aggravated homosexuality" under the country's strict anti-LGBTQ laws. He is the first person to be prosecuted under the new legislation.
Meanwhile, in Nigeria, about 200 men have been arrested at an event in Delta state, with 67 of them facing charges of homosexuality. Many of the men claim they are fashion designers, photographers, and models who were invited to the event.
29/08/2023
In Nigerian news, the air force conducted strikes on illegal oil refining sites in the Niger Delta region, destroying several sites and targeting a boat loaded with crude oil. Nigeria has been cracking down on oil thieves, but aerial bombardments are uncommon. Environmentalists have criticized the burning of refineries. Nigeria's National Security Adviser revealed the country loses 400,000 barrels of crude daily to thieves.

Moving to Zimbabwe, President Mnangagwa received congratulations from South Africa, Russia, and China for his controversial election win. The US joined growing criticism, citing systemic bias against the opposition and reports of altered result forms. South Africa acknowledged concerns from independent election observers. Zimbabwe's main allies' support is significant as the country faces potential Western isolation and sanctions.
In Mali, music fans were surprised when Salif Keïta, the Golden Voice of Africa, was appointed as a special adviser to coup leader Col Assimi Goïta. Keïta, a renowned musician, has campaigned against discrimination, particularly towards people with albinism. Despite his successful career, some question his decision to advise a coup leader. Three years ago, Mali's military junta gained popular support after seizing power following protests against then-President Ibrahim Boubacar Keïta.
28/08/2023
In Zimbabwe, incumbent President Emmerson Mnangagwa has been declared the winner of the presidential election with 53% of the vote. However, the opposition and analysts have raised concerns about the result, citing issues such as biased media coverage and the banning of rallies.
Libya's Prime Minister has suspended his foreign minister after she informally met with her Israeli counterpart. This meeting has sparked protests as Libya does not recognize Israel. Israel has been seeking closer ties with Arab and Muslim-majority countries, but Libya's presidential council has deemed it illegal to normalize relations with Israel.
Kenyan athlete Mary Moraa won the gold in the women's 800m final at the World Athletics Championship in Budapest. She celebrated her victory with a jump across the finishing line, beating Britain's Keely Hodgkinson and Athing Mu from the USA who took silver and bronze respectively.
25/08/2023
In Nigeria, new data from the National Bureau of Statistics reveals that three in four Nigerians of working age were employed by the end of March. However, this drop in unemployment is not entirely positive as the methodology for measuring employment has changed. The report shows that 75% of working Nigerians own businesses or are engaged in farming, while only 12% are employees. Recent government policy changes, such as the removal of fuel subsidies and currency restrictions, have negatively affected small businesses and low-income earners.
Somalia's ban on TikTok has angered many users who rely on the app for their livelihoods. Prominent Somali TikToker Bilaal Bulshaawi shares how the app has transformed his life, allowing him to generate income through advertising on his account. The government argues that the ban is necessary to combat terrorism and immorality. However, content creators like Bilaal and Hafsa Hilkas fear losing their financial independence and independence as young women in a conservative society.
In Zimbabwe, early parliamentary election results have brought surprises. The ruling Zanu-PF party is expected to retain power, but there have been some unexpected outcomes. US boxer Floyd Mayweather Jr., who visited at the invitation of a political aspirant, was warmly received by residents in a traditional opposition stronghold but they rejected the Zanu-PF candidate. In another instance, a losing candidate for the ruling party locked up a borehole he had provided to a community because they voted for someone else. Election day in Harare was marked by quiet streets but fake leaflets urged residents to stay at home, claiming the vote would be rigged.
24/08/2023
Zimbabwe's Citizens Coalition for Change leader, Nelson Chamisa, has expressed disappointment in the Zimbabwe Electoral Commission. Chamisa has accused the commission of conniving with the ruling ZANU PF party to rig the Presidential and Parliamentary elections. He highlighted challenges experienced during the voting process, such as delays in the delivery of voting materials to certain polling stations, particularly in his stronghold. Chamisa called out the commission for failing to ensure a timely and fair voting process.

In West Africa, the situation in Niger remains unresolved. The chief mediator from the regional grouping Ecowas, ex-Nigerian military leader Gen Abdulsalami Abubakar, has stated that military intervention remains the last option. Gen Abubakar and his delegation have started negotiations with military junta leader Gen Abdourahmane Tchiani, hoping for an amicable resolution. However, the junta's announcement of a three-year transition plan has been rejected by Ecowas. While all options remain open, Gen Abubakar emphasized the importance of discussion and diplomacy to restore constitutional authority in Niger.
A tragic incident has occurred in Kenya, where a Rwandan runner was found dead at a training center in Iten. Siragi Rubayita, 34, was allegedly involved in a "love triangle" with two Kenyan athletes. His family is calling for truth and justice, demanding answers regarding his death. The police have arrested a male and a female Kenyan athlete as the main suspects. The family and Rwanda's High Commission in Kenya are closely following the case. Rubayita, who represented Rwanda in international competitions, was pursuing his passion for running and sports excellence.
23/08/2023
The African Union (AU) has suspended Niger following a military coup. The AU calls on member states and the international community to avoid legitimizing the junta and demands the release of elected President Mohamed Bazoum. Ecowas threatens military action to reinstate him, dismissing the junta's claim of three years of civilian rule as unacceptable.
Concerns of free and fair elections arise in Zimbabwe as presidential and parliamentary elections approach. Prof Ricky Mukonza highlights challenges, including violence against opposition, oppression of political supporters, and the use of the judiciary system to persecute opposition leaders. Despite Zanu-PF's incumbent advantage, Zimbabweans' dissatisfaction with the party's governance may influence the outcome.
Nigerian President Bola Tinubu swears in 45 ministers to address economic challenges and widespread insecurity. Tinubu's reforms aim to kick-start growth by removing petrol subsidies and exchange rate restrictions. However, inflation has soared, worsening the cost of living crisis. Tinubu's cabinet is larger than his predecessor's, and he appoints veterans from his election campaign. Tinubu urges ministers to restore public faith in government.
22/08/2023
Saudi Arabia is facing accusations of mass killings of migrants along the Yemeni border. A report by Human Rights Watch reveals that hundreds of people, mostly Ethiopians, have been shot dead while attempting to cross the border. Migrants have reported limbs severed by gunfire and bodies left on the trails. Saudi Arabia has denied the allegations. The report contains graphic testimony from migrants who say they were shot at and targeted with explosive weapons by Saudi police and soldiers.
Somalia has banned social media platforms Tiktok and Telegram, as well as the online betting platform 1XBet. The government claims these platforms are being used by terrorists and those spreading immorality. The ban is part of Somalia's efforts to combat the al-Shabab militant group and protect young people from negative influences online. Internet service providers have until August 24th to implement the ban.
Afrobeats star Asake paid tribute to the victims of a crush at one of his concerts in London. Rebecca Ikumelo and Gaby Hutchinson died in the incident. Asake started his first UK gig since the tragedy with a three-minute tribute video featuring a performance from a poet. The video ended with an appeal for anyone with information about the incident to come forward. The investigation is ongoing, and the venue's license is under review.
21/08/2023
Niger's coup leader, Gen Abdourahamane Tchiani, has promised to return the country to civilian rule within three years. However, tensions remain high as Ecowas threatens military action if talks fail. The junta head criticized the "illegal and inhumane" sanctions imposed by Ecowas, which have resulted in blackouts and food shortages. Thousands of men have registered for a volunteer force in case of invasion. Ecowas rejects the three-year timeframe and urges a quicker transition to civilian rule.
Ghanaian TV presenter and journalist Paa Kwesi Asare has won the 2023 BBC News Komla Dumor Award. Asare, the first Ghanaian recipient, is recognized for his strong journalism and ability to explain complex topics compellingly. He will spend three months working with BBC News teams in London and report on a story in Africa for global audiences. Asare expresses joy and privilege in receiving the prestigious award.
Zimbabwean nationals at the Beitbridge border post in Limpopo have begun returning to their country ahead of the general elections. Mixed reactions are expressed, with some hopeful that the elections will bring about positive change and improved service delivery. However, others express skepticism, stating that they do not see any political change even if they vote. International journalists have faced challenges in obtaining media accreditation, and civil society organizations have been limited in their democratic space in Zimbabwe.
17/08/2023
More than 60 people are feared dead after a boat carrying migrants was found off Cape Verde in West Africa. The survivors, including children, were rescued and are believed to be from Senegal and other countries. Cape Verde officials are calling for global action on migration to prevent further loss of life. The dangerous journey to the Canary Islands is driven by poverty and instability in West Africa.
In Niger, at least 17 soldiers were killed in an Islamist militant attack. The ambush occurred in the Tillabéri region near the border with Burkina Faso. The military responded swiftly, killing over 100 attackers. This is the seventh attack on Niger's forces since a military coup three weeks ago, which cited the jihadist insurgency as a justification.
Military chiefs from the West African regional bloc, Ecowas, are meeting to discuss the deployment of a standby force for possible military intervention in Niger to restore democracy. Most Ecowas members support the deployment to reinstate the democratically elected president, while three members under military rule themselves oppose it. The meeting will focus on resources, troop numbers, and combat procedures. The security situation in Niger worsened with a recent ambush by Islamist militants.
16/08/2023
Google has announced plans to train 20,000 Nigerian women and youth in digital skills. They will also provide a grant of 1.2 billion naira ($1.6 million) to help the Nigerian government create one million digital jobs. This initiative aligns with the government's commitment to increasing youth participation in the digital economy.
Lawyers for Rwandan fugitive Fulgence Kayishema were surprised by a High Court application in Cape Town to have their client extradited to the United Nations International Residual Mechanism for Criminal Tribunals (IRMCT) in Tanzania. Kayishema is wanted for his alleged involvement in the Rwandan genocide in 1994.
The Libyan capital, Tripoli, experienced the worst violence this year as armed factions battled in several districts. The clashes between the 444 Brigade and the Special Deterrence Force shattered months of relative calm in the city. The Health Ministry appealed for blood donations to help casualties, and there were reports of injuries and evacuations. The conflict in Libya has seen little progress towards a lasting political solution, with armed factions continuing to wield power.
15/08/2023
In our first story, Niger's military junta has announced plans to prosecute deposed President Mohamed Bazoum for high treason and undermining national security. This comes as the junta resists international pressure to return power to Mr. Bazoum. The West African regional bloc Ecowas has expressed shock at the junta's decision to prosecute him. Mr. Bazoum has been held captive with his wife and son since the military coup about three weeks ago. The US State Department has expressed dismay at the charges and called them "completely unwarranted and unjustified."
In Ethiopia, a suspected air strike in the Amhara region has claimed the lives of at least 26 people. The strike took place in Finote Selam and is among the deadliest in the region, where the army has been fighting a paramilitary force called Fano. The Ethiopian Human Rights Commission has expressed grave concern over the ongoing hostilities. Prime Minister Abiy Ahmed's government has imposed a six-month state of emergency in Amhara. Fano has accused the federal government of trying to weaken Amhara's defenses, fueling the conflict.

In South Africa, the Johannesburg High Court has imposed 12 life sentences on Gerhard Ackerman, a serial offender found guilty of committing multiple sex crimes against children. The court ruled that the sentences would run concurrently. Ackerman was found guilty of attempted murder and several sexual offenses, including rape, human trafficking, and the production, possession, and distribution of child pornography. He is still on trial for a separate child sexual abuse case. Ackerman's suspected accomplice, Paul Kennedy, died by suicide before the trial began.
14/08/2023
South Africa's former President Jacob Zuma has been spared from returning to prison. Zuma, who was sentenced to 15 months for contempt of court, surrendered himself to the authorities on Friday. However, he was released an hour later due to a remission granted to address overcrowding in prisons. The decision has sparked mixed reactions in South Africa, with some calling for Zuma to serve the rest of his term, while others believe the government should focus on pressing issues such as power outages, high crime rates, poverty, and youth unemployment.

Niger's president, Mohamed Bazoum, who was overthrown in a coup, has been held in difficult conditions by the junta. His doctor recently visited him and reported that living conditions remain challenging, with no electricity and limited access to medical care. The international community has condemned his detention, with the UN human rights chief describing it as inhumane and degrading. Despite his captivity, President Bazoum published an article in The Washington Post, warning of the devastating consequences of the coup for Niger and the region.
A mosque in the Nigerian city of Zaria collapsed during prayers, resulting in the death of at least seven people. The collapse is under investigation, and it is believed that a crack in one of the walls may have been a contributing factor. Nigeria has a history of building collapses, and efforts were already underway to fix the crack before the tragic incident occurred.
11/08/2023
West African nations have approved armed intervention in Niger "as soon as possible", the Ivory Coast president says, following a meeting to discuss the coup. The Economic Community of West African States (ECOWAS) has agreed to assemble a "standby" military force to restore constitutional order in Niger. The US and UN have expressed concern about the health and safety of deposed president Mohamed Bazoum, who has been under house arrest for over two weeks. Nigeria, Ivory Coast, and Benin have pledged to provide troops for the intervention if necessary.

The US and UN are deeply worried about the health and safety of Niger's elected President Mohamed Bazoum, who remains under house arrest. The Economic Community of West African States (ECOWAS) has given Niger's coup leaders until Sunday to step down, and all options are being considered, including the use of force as a last resort. UN Secretary-General Antonio Guterres has raised concerns about the "deplorable living conditions" of Mr. Bazoum and his family. The coup leaders have appointed a new ruling cabinet, and Niger's airspace has been closed until further notice.

Niger's military junta has met with Nigerian envoys, raising hopes for dialogue before a summit with regional leaders. The meeting comes as Niger accuses France of violating its airspace and undermining the country by attacking a military camp and freeing "terrorists." France denies the allegations, stating that its aircraft were operating under an existing agreement. The junta has previously rejected diplomatic overtures, but they made an exception by meeting with Nigerian envoys. The Economic Community of West African States (ECOWAS) will discuss potential military action to restore democracy during the upcoming summit.
10/8/2023
The World Bank has announced that it will halt new loans to Uganda due to the country's recently enacted anti-gay law. The law imposes life imprisonment and even the death penalty for homosexual acts. The World Bank stated that the law contradicts its values, which include inclusivity and respect for all individuals. Uganda has dismissed the move as unjust, with its ambassador to the UN calling it "draconian". The law has faced condemnation from Ugandan campaign groups, who have taken legal action to challenge its discriminatory nature.
Omdurman, the twin city to Sudan's capital, Khartoum, has experienced intense fighting and aerial bombardments over the past three days. The conflict between the army and a paramilitary force has escalated, resulting in civilian casualties and mass graves. The army aims to dislodge the paramilitary Rapid Support Forces (RSF) from parts of Omdurman. The fighting has made it difficult to access main graveyards and find individual plots for the deceased. The situation has led to evacuations and a shortage of essential supplies, worsening the plight of residents.
A tragic explosion targeted a passenger bus in a region outside Somalia's capital, killing at least six people and injuring 12 others. The governor of Lower Shabelle region described it as a terrorist attack. The incident occurred on a road between Qoryoley and Marka districts. The Somali News Agency reported the news, emphasizing the devastating impact of the attack.
9/8/2023
In Niger, leaders of the ruling military junta have declined a high-level diplomatic visit due to security concerns. Delegates from Ecowas, the African Union, and the United Nations were scheduled to arrive today, but the coup leaders cited public anger stemming from sanctions and the threat of invasion as reasons for the visit's cancellation. Despite the democratic election of the toppled President, Mohamed Bazoum, many people in the capital, Niamey, have welcomed the coup. The United States has cautioned that Russian Wagner mercenaries may take advantage of the situation.
West African nations are considering potential intervention if Niger's coup is not overturned by the weekend. The Economic Community of West African States (ECOWAS) has taken a firm stance against the toppling of President Mohamed Bazoum, which marks the seventh coup in the region since 2020. Niger's strategic significance in terms of uranium and oil reserves, as well as its role in the fight against Islamist rebels in the Sahel region, has attracted the attention of global powers such as the United States, China, Europe, and Russia. The Dutch government has joined other Western donors in cutting cooperation with Niger, despite its status as one of the world's poorest nations.
Nigeria's President Bola Tinubu is facing backlash at home over his threat to use military force to reverse the coup in neighboring Niger. Local media reports indicate strong opposition to military intervention, even within the Senate controlled by President Tinubu's party. Lawmakers representing states along the border with Niger, as well as the general public, have condemned the possibility of war. The West African regional bloc, Ecowas, set a deadline for the junta to give up power or face military action. However, Ecowas has not immediately sent troops, providing relief to many Nigerians who prefer a diplomatic solution. Critics have raised concerns about the feasibility of the seven-day deadline and the impact of military intervention on northern Nigeria, which already faces significant security challenges.
8/08/2023
In our first story, five Ugandan marine officers were rescued on Sunday after their rescue boat capsized while on a mission to recover bodies from a recent accident in Lake Victoria. The accident, which occurred last Tuesday, claimed the lives of at least 20 people. The police have recovered five bodies so far, with others still missing. The challenging conditions of the lake and heavy rainfall have made the search and rescue operation difficult. Investigations are ongoing, and further updates will be provided.
Moving on to South Africa, the Western Cape province is facing a taxi strike that has brought services in Cape Town to a halt. The strike, called by the South African National Taxi Council (Santaco), is in response to a new city by-law that allows authorities to confiscate vehicles for offenses such as overloading. The strike has led to deadly violence, with at least three people reported dead. Municipal buses were torched, and government property was targeted in attacks. Efforts to resolve the issue through a meeting between Santaco and Western Cape Premier Alan Winde have been unsuccessful so far.
In sports news, England's women's football team secured a spot in the quarter-finals of the Women's World Cup with a dramatic penalty shootout victory over Nigeria. Despite Lauren James' red card in the 87th minute, England managed to win the shootout and advance to the next round. They will face either Colombia or Jamaica in their next match on Saturday.
4/8/2023
In our top story, West African countries have imposed sanctions on Niger following a military coup. The US and France, who have military bases in the country, are being demanded to withdraw their troops. A peaceful protest on Thursday saw fewer Russian flags compared to previous demonstrations. Meanwhile, the Economic Community of West African States has imposed financial and trade sanctions, threatening military intervention if President Mohamed Bazoum is not reinstated by Sunday. Senegal has announced it will send troops if necessary, citing "one coup too many" in the region.
In other news, Nigeria's main trade union federations have suspended a nationwide strike over the rising cost of living. The removal of the petrol subsidy by President Bola Tinubu is at the heart of the issue. The unions had given the government until Wednesday to reverse the decision, but have now agreed to further talks. President Tinubu's economic reforms aim to redirect funds from the subsidy towards targeted programs to assist the less well-off.
Lastly, power supply from Nigeria to Niger has been cut off following the military coup. The ECOWAS bloc has closed borders with Niger, banned commercial flights, and halted financial transactions. The United States is set to evacuate some staff and families from its embassy in Niger due to security concerns, but the mission will remain open.
2/8/2023
France is set to evacuate its citizens and European nationals from Niger starting today. The move comes after a junta seized power in the west African country last week. Niger's borders have been closed to commercial flights since the military coup took place. Western allies fear losing influence to Russia in the Sahel region, where groups linked to Islamic State and al Qaeda have been gaining ground. France, which has had troops in the Sahel for a decade, is preparing for the evacuation amid concerns over the safety of its citizens. Italy has also announced a special flight to repatriate its nationals from Niger.
In Nigeria, there was pandemonium in the Ikeja area of Lagos State as a light plane crashed into a building and burst into flames. The incident occurred close to a fuel station and a bank branch. The operator of the helicopter is yet to be identified. Four persons were rescued alive from the crash site.

Finally in entertainment news, Nigerian afrobeats musician, Wizkid, has become the first African artist to receive the BRIT Billion Award. The award recognizes artists who have achieved over one billion digital streams in the UK. Wizkid was presented with the gong after his recent performance in London. Known for hits like Essence and Ojuelegba, Wizkid has collaborated with renowned artists such as Beyoncé, Drake, and Skepta. His album, Made in Lagos, also received gold certification in the US after selling over 500,000 copies.
1/8/2023
In our top news story, Niger's leader, Mohamed Bazoum, met with Chad's leader, Mahamat Idriss Déby Itno, in Niger's capital, Niamey. Mr. Déby is spearheading mediation efforts after West African leaders gave Niger's military seven days to give up power. The junta accused the ousted government of authorizing France to carry out an attack to try to free Mr. Bazoum. The regional bloc, Ecowas, has given the junta a week to reinstate the elected president, with the threat of using force if their demands are not met. The coup has raised concerns about the stability of Niger and its impact on the fight against jihadist groups in West Africa.
In another news story, the conflict in Darfur, Sudan, has taken a racial and ethnic dimension, with reports of atrocities committed by the Rapid Support Forces (RSF), a paramilitary group. Kolthoum, a survivor of rape, recounted her horrifying experience at the hands of RSF fighters. The conflict has forced thousands of people, mostly from the Massalit community, to flee to Chad. The UN Human Rights office in Sudan has received reports of sexual violence against women and girls, with the RSF identified as the perpetrator in most cases. The use of rape as a weapon of war has been condemned by human rights activists, who emphasize the need for justice and support for survivors.
In sports news, Zambia's women's national football team secured a victory against Costa Rica in their final match of the Women's World Cup. Lushomo Mweemba and Barbra Banda scored early goals for Zambia, and Racheal Kundananji sealed the win with a goal in injury time. Despite being eliminated from the tournament, Zambia ended their campaign on a high note. The match also saw the 1000th goal in the Women's World Cup, scored by Barbra Banda from the penalty spot.
31/7/2023
In Niger, a military coup has taken place led by Omar Tchiani, also known as Omar Tchiani. The coup began on Wednesday when the presidential guards unit he led seized the country's leader, President Mohamed Bazoum. Western nations considered Bazoum a key ally in the fight against Islamist militants. France, the former colonial power, has declared that it does not recognize the coup leaders and will only recognize Bazoum as the head of state. The African Union, West African regional bloc Ecowas, the EU, and the UN have all condemned the coup. However, the leader of Russia's Wagner mercenary group has reportedly praised the coup. The situation in Niger remains tense, with mixed feelings among the people about the coup.
And In Sudan, paramilitary fighters have destroyed three military jets at the Wadi Seidna airbase north of the capital, Khartoum. The airfield is used by the military to carry out air strikes on the Rapid Support Forces (RSF). The RSF, in turn, has bases in residential areas of Greater Khartoum. This attack marks the first major assault by the RSF on the army in several weeks. The conflict between the military and RSF has caused significant casualties, with rockets targeting residential areas and resulting in civilian deaths. The death toll in the conflict is estimated to be around 3,000.
Kenya's Court of Appeal has lifted the suspension of a controversial finance law that has sparked deadly unrest. The legislation, which allows the government to raise taxes, was frozen while a senator challenged its legality. The law includes an increase in VAT on fuel products from 8% to 16% and introduces a 1.5% housing tax. The ruling is expected to trigger further protests led by veteran opposition leader Raila Odinga. The tax increases are aimed at raising over $2 billion for the government, which is facing financial difficulties.
28/7/2023
Niger's President Mohamed Bazoum was taken captive in a coup by a group of soldiers. The army has now backed the troops behind the coup, while countries like Russia, the US, and France have called for President Bazoum's release. Niger, a key Western ally in the fight against Islamist militants, has military bases from both the US and France. The situation remains tense, with the junta not announcing its leader yet.

The Kenyan government confirmed a cyber-attack on the E-citizen portal, a key platform for accessing government services. The attack aimed to overload the system but did not result in any data loss. The government assured the public that no data has been accessed. Investigations are ongoing to determine the source of the attack.
In sports news, Nigeria's women's football team pulled off an impressive victory against Australia in the ongoing tournament in Australia and New Zealand. Despite being ranked 30 places below their opponents, Nigeria secured a 2-1 win, with goals from Uchenna Kanu and Osinachi Ohale. The victory puts Nigeria at the top of Group B, level with Canada on four points. Australia, on the other hand, now face a crucial match against Olympic champions Canada to secure a place in the knockout stages.
27/7/2023
In West Africa, there are fears of a coup attempt in Niger. However, no shots have been heard so far. The African Union has condemned these events, describing them as "unacceptable." The president's office tweeted that the guards unsuccessfully tried to get support from the military in their "anti-republican" efforts. Talks involving former leaders to stop the situation from escalating are reportedly underway. Forces loyal to the president are stationed around the presidential palace and the national broadcaster. The West African economic bloc, Ecowas, has labeled these events as an "attempted coup" and vows to hold those involved responsible.
Godwin Emefiele, the suspended governor of the Central Bank of Nigeria, appeared in court on Tuesday, denying the charges against him. He was granted bail and not charged with any economic crimes. Dramatic scenes unfolded outside the court as secret police officers beat up prison officials attempting to take the banker into custody. Mr. Emefiele was whisked away by the Department of State Services (DSS) and arrested again. His suspension came after criticism from Bola Tinubu during his inauguration as president. Mr. Emefiele is accused of illegally possessing a firearm and ammunition.
Algeria has managed to contain the bushfire that has been raging in its forests. The wildfires, fueled by a heatwave spreading across North Africa and southern Europe, have claimed the lives of at least 34 people, including 10 soldiers. Approximately 1,500 people have been forced to evacuate their homes. A major heatwave is sweeping across the region, with temperatures reaching a scorching 49 degrees Celsius (120 degrees Fahrenheit) in some cities.
26/7/2023
Nigerian doctors have embarked on a "total and indefinite strike" demanding the immediate recruitment of medics for severely understaffed public hospitals. The Nigerian Association of Resident Doctors (Nard) revealed that many colleagues have left the country in search of better opportunities, leading to a brain drain and dire working conditions. Patients are also affected by the shortage of medical professionals. Nigerian medics are increasingly heading to the UK, with their numbers rising from 4,765 in 2017 to 10,986 in 2023.
In another development from Nigeria, Nobel Prize-winning writer Wole Soyinka has come to the defense of Afrobeats star Davido over a controversial music video that offended some Muslims. The video, which showed men dancing outside a mosque, sparked outrage among certain circles. Despite calls for an apology, Soyinka insisted on the artist's right to use dance in a religious setting.
Meanwhile, heavy fighting in the Sudanese city of Nyala between rival military forces has resulted in at least 30 civilian deaths and numerous injuries. The paramilitary Rapid Support Forces (RSF) and allied Arab militias are attempting to take over the main army base in South Darfur state. The region has seen ongoing violence since April, with attempts for a ceasefire still underway.
21/7/2023
Russia Withdraws from Grain-Exporting Deal
Russia has announced its withdrawal from a major grain-exporting deal. The country's decision to pull out of the deal has sent shockwaves through the global market, leading to concerns about potential shortages and rising prices. The move is said to be a response to economic and political tensions with other countries involved in the deal. Experts predict that the withdrawal could have a significant impact on the global grain market, particularly in Africa, where many countries rely heavily on imported grains.
Nigerian Teachers Demand Salary Increase
In Nigeria, the teachers' union is demanding a salary increase for its members. The union argues that teachers play a crucial role in the development of the nation and deserve better compensation for their work. The demand comes amid rising inflation and economic challenges in the country. The union is calling on the government to prioritize the education sector and address the pressing issue of teacher salaries to ensure the quality of education in Nigeria.
Chinese National Exploiting Children in Malawi
Disturbing reports have emerged of a Chinese national exploiting children in Malawi. The individual, who was operating an illegal orphanage, has been accused of subjecting the children to forced labor and physical abuse. Local authorities have launched an investigation into the matter, and the Chinese national has been arrested. This case highlights the importance of safeguarding children's rights and the need for stricter regulations to prevent such exploitation.
17/7/2023
In Nigeria, President Bola Tinubu has declared a state of emergency due to rising food prices and shortages. Plans include using savings from a recently removed fuel subsidy to provide fertiliser and grain to farmers and protecting them from ransom kidnappings. The government also announced a monthly stipend of $10 to help 12 million households cope with the crisis. President Tinubu assured, "no one will be left behind in these strategic interventions."
In South Africa, a devastating fire has destroyed hundreds of homes in Durban's Kennedy Road informal settlement. The South African Red Cross reports at least one casualty and estimates about 3,000 people are now homeless. The cause of the fire remains unknown, though eyewitnesses allege it started after an argument between two individuals.
Finally, Nigeria is experiencing a world record fever, with citizens attempting to break all sorts of records. In the spotlight, Hilda Baci, a chef who cooked for over 93 hours to set a new world record. Since then, the craze has escalated, with one person singing for 200 hours, others attempting to stay indoors for an extended period, and a woman attempting to fry the most snails. Even Guinness World Records is finding it challenging to keep up with the numerous Nigerian attempts.
13/7/2023
In Kenya, Fifty-three children were rushed to the hospital in Nairobi after tear gas was thrown into their classroom during protests. The demonstrations, organized by the opposition against the rising cost of living, turned deadly. Authorities reported six deaths, but human rights bodies claim the number is higher, with many more injured. The protests, which had been banned, erupted despite the ban, fueled by anger over the cost of living and a finance bill that includes tax increases.
Former Mozambican Finance Minister Manuel Chang has been extradited to the United States to face fraud and corruption charges. Chang, who has been in prison in South Africa since December 2018, denies any wrongdoing. He was handed over to the FBI on July 12 following extradition requests from both the US and Mozambique. The charges are related to a corruption scandal involving over $2 billion in secret borrowing by state-owned firms, leading to an economic collapse in Mozambique.
Finally, in West Darfur, the Rapid Support Forces (RSF) and allied militias deny allegations of involvement in recent violence. Human Rights Watch (HRW) accused them of waging a massacre, claiming that 28 members of the Masalit tribe were killed and the town of Misterei was destroyed. However, an advisor to the RSF dismisses the claims, stating that the clashes were part of an ongoing civil war between local tribes and the Masalit tribe. Investigations by the government and international organizations are underway to establish the truth and address the long-standing conflict in the region.
10/7/2023
Our top story today takes us to Kenya, where police fired tear gas to disperse human rights activists demanding the release of dozens of individuals detained during anti-government protests on Friday. Former Chief Justice Willy Mutunga and opposition leader Raila Odinga were among the protesters, opposing the rise in fuel tax and the high cost of living. At least one person was killed as police responded to demonstrations in Nairobi, Mombasa, and Kisumu, with at least 28 people arrested.
In Sudan, the capital city witnessed a devastating airstrike that claimed the lives of at least 22 people, including women and children. Eyewitnesses and officials report that the Sudanese army carried out the attack in the Dar es Salaam district of Omdurman, across the Nile from Khartoum. The conflict between the army and the paramilitary force has been escalating since April, raising concerns of a potential civil war. UN Secretary-General Antonio Guterres expressed deep co