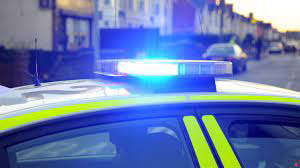 A 25-year-old man has been charged with five sexual assault offences following incidents in Northampton.
Noorullah Alozai, of Newton Road, Northampton, has been charged with four counts of sexually assaulting a woman and one count of attempted sexual assault, in connection with incidents which took place in the early hours of Saturday, March 12, when two women were sexually assaulted by a taxi driver.
Alozai appeared before Northampton Magistrates Court this morning (March 14) and will next appear at Northampton Crown Court on April 27, 2022.