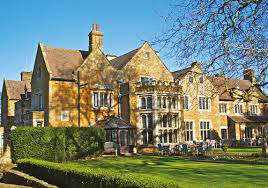 Following a campaign, the Home Office have decided not to pursue its plans to temporarily house up to 400 additional asylum seekers at Highgate House Hotel in Creaton.
In December the Home Office informed the Council of its intention to use a former hotel as a fourth site for asylum contingency accommodation in West Northants, with the possibility of it becoming operational this month.
However yesterday evening (Friday 13 January) Home Office officials notified the Council that it had decided not to pursue use of the accommodation at present.
The move comes after WNC expressed its concerns over the unsuitability of the proposed location and the added strain that providing access to essential services would place on already-stretched health, education and social care.
West Northamptonshire is currently supporting more hotel guests than any other area in the East Midlands with around 600 including 250 Afghan guests across 2 hotels, with the remainder in three of the Government's asylum contingency accommodation. In addition, around 500 Ukrainian refugees, who also need access to local services, are staying with hosts in the area.
We welcome the Home Office's rethink on currently using this former hotel as a fourth site for asylum contingency accommodation in West Northants. Its location is totally unsuitable, in close proximity to two of the other sites and would place unprecedented pressure on local health services and GP surgeries, cause capacity issues in nearby schools and additional strain on adult social care.

We are incredibly proud of how residents across West Northants have welcomed hundreds of refugees fleeing persecution and conflict, and the fact we already support the largest number of guests in our region is testament to the kindness and generosity of our communities. But we must have sufficient resources in place to meet their essential needs and the kind of commitment West Northants has made needs to be equally spread across the UK.Cllr Jonathan Nunn, Leader of the Council
I am pleased that our representations to the Home Office expressing serious concerns about their proposal have been taken on board and I would like to thank members of the local community, WNC councillors and staff for their involvement and support.

We will continue to closely follow the Home Office's future plans around accommodation support for asylum seekers and keep communities engaged and updated.Councillor David Smith, Cabinet Member for Community Safety & Engagement, and Regulatory Services