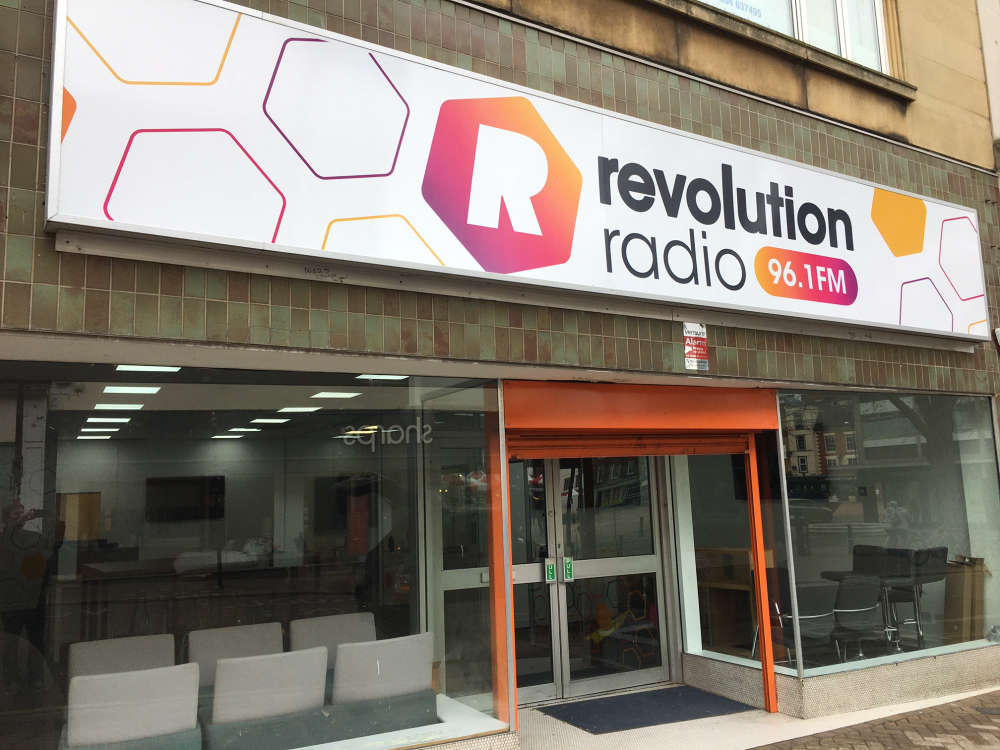 Revolution Radio Limited (registered company number 12708738) is a not for profit organisation based at our new studios at 4 Abington Street in the centre of Northampton which has been granted a community radio license to serve Northampton by Ofcom and we launched on 96.1 FM on 12 June 2021.
Revolution Radio plays a mix of music styles with a remit to bring diverse communities together and features local news, events, community information and discussion. Members of the community are involved with making the programmes and we listen carefully to your comments as we continue to design the sound of the radio station so your opinion really does matter.
We're also keen to hear from anyone who would like to get involved and we have lots of opportunities available so please get in touch!
Thank you for helping us to make a real difference.
Who Are We?
Revolution Radio's Directors bring a wealth of radio experience to our application and include Chris Gregg and Ian Hickling.
Programme Director, Chris Gregg
Chris is a very experienced radio broadcaster with over 22 years' experience of leading broadcasting teams in Leeds, Manchester and Milton Keynes as well as presenting on many successful radio stations.
Before launching MKFM, Chris was Programme Controller at Horizon Radio in Milton Keynes from 2006 and oversaw the rebrand of the radio station to Heart 103.3 before the station was merged with three other Heart services 18 months later in 2010 which inspired him to start a replacement radio station to serve the local community.
Previously, Chris was Programme Manager at a full service local radio station in Oldham for 7 years, achieving the station's highest ever audience figures (over a million total hours) and organised numerous outside broadcasts, roadshows and community events.
Chris holds a Bachelor of Broadcasting degree from Leeds University, taught in conjunction with BBC Training
and has also worked as an Assistant Producer for Just Fabulous, an urban TV channel on Sky Digital where he produced several programmes focussed on urban music and its role within the BAME community.
Since 2016 Chris has been provided PR, marketing and event management consultancy services via the award-winning agency Jeanius Consulting which has included organising the MK50 Peter Andre concert, a concert tour for Martin Kemp, Milton Keynes Marathon and a marketing campaign for Milton Keynes College.
Since September 2017, he has worked in fundraising for the national charity the Motor Neurone Disease Association based in Northampton and is currently working as a fundraiser for another local charity.
Technical Director, Ian Hickling
Ian started getting interested in radio when he found some foreign stations on his parents' Philco bakelite radio back in the 50s. Leaving school with Science and Maths qualifications he served in the RAF and then joined Plessey on piezo-ceramic development.
Moving to what was then Jaybeam Aerials in Northampton he started on a career in the black magic that is antenna technology which is the key to the æthos behind transplan UK's highly specialised "transmission planning" regime which gave the Partnership its name.
Ian has provided technical support for well over 100 of the nearly 300 community radio stations across the UK from an unrivalled knowledge of transmission systems and equipment.