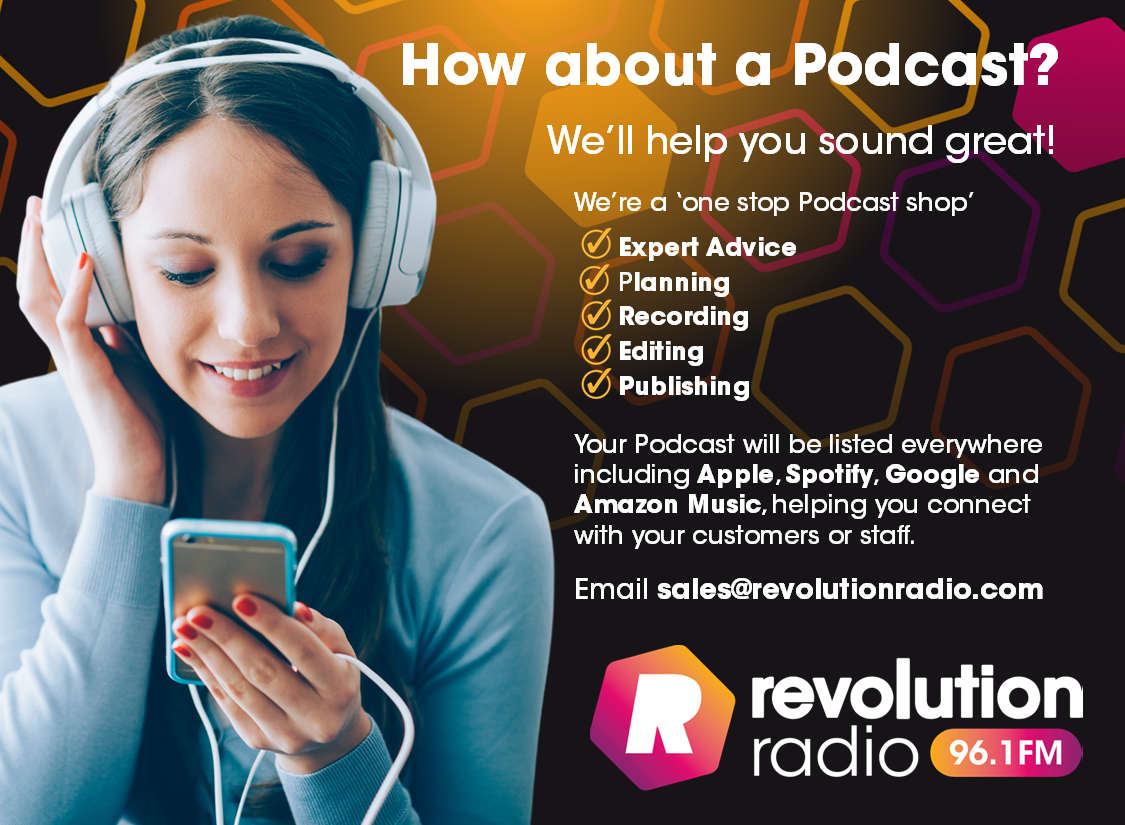 We are experts in podcast creation, production and management.
If you need a studio to record your podcast, no problem.
We can also help with content, production, editing and publishing your podcast via our fully featured hosting platform with your podcast listed in all the major directories including Apple iTunes, Spotify and Google.

From conception to launch – we can manage the whole process, with expert guidance throughout and help you develop a Podcast that can really showcase what your business can offer.
Or if all you need is a voice to present your podcast, then we can do that too.
We produce regular podcasts across a variety of topics which you can find on our website.
We also offer Enterprise Podcasts as a solution specifically for internal communication, for lager organisations wanting to connect more meaningfully with staff.
Monthly podcast package: £149 for one session of up to three hours per month of studio time. Additional hours charged at £50.
Fortnightly podcast package: £100 per fortnight for one session of up to two hours of studio time per fortnight.
Weekly podcast package: £100 for one session of up to two hours of studio time per week.
Video Podcasts: We can also film your podcast using our studio cameras and vision mixing facilities and publish on YouTube, Vimeo, Instagram, Facebook, TikTok, Snapchat, etc. for an additional £50 per video. Here's an example of a video podcast we have produced recently for Fitter Body Ladies:
To get started - email chris@revolutionradio.com and we can chat through some ideas.