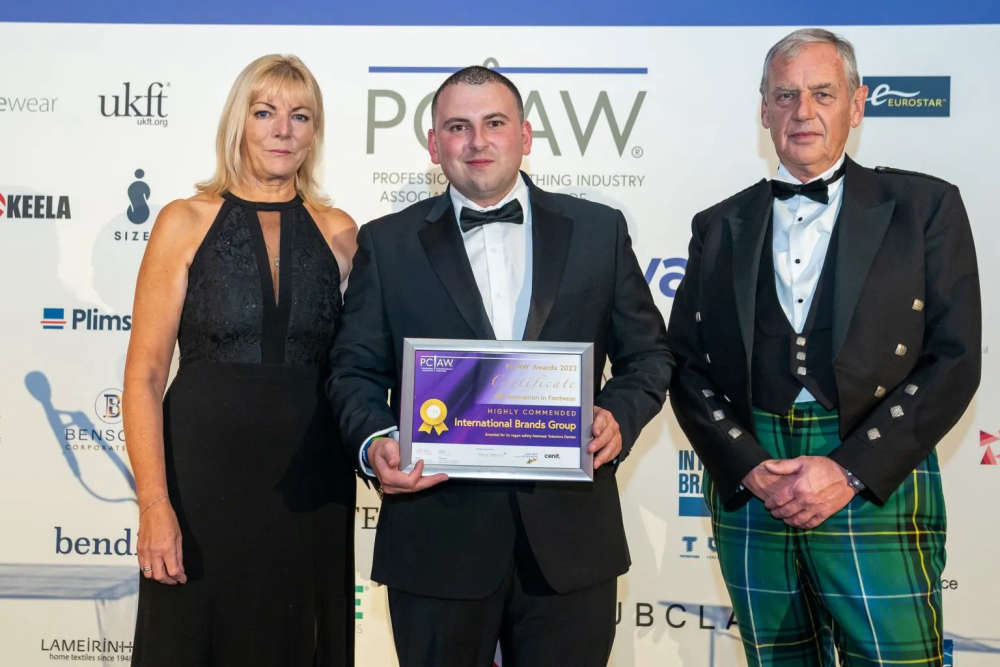 Northampton based manufacturer International Brand Group are celebrating winning a prestigeous industry award for their groundbreaking Totectors Denton safety trainer.
On 19th October 2022, the 'Professional Clothing Industry Worldwide' (PCIAW®) Awards ceremony celebrated the innovations of businesses and individuals across the uniform, workwear and PPE markets.
The awards event brought together one of the largest networks of international executives from within the professional clothing industry to encourage collaboration.
Totectors won the Highly Commended Innovation In Footwear award for the Denton safety trainer.
It impressed the judges with its aluminium toecap, an SRC slip-resistant and heat-resistant outsole, plus a removable contoured footbed.
Totectors stylish safety workwear is available at Travis Perkins in Northampton and there will be a chance to meet the team at the store on Harvey Reeves Road in Northampton on Thursday 15 December from 9am to 1pm with a delicious selection of hot barbecue food with a free branded hat with any purchase.
For more details, check out https://totectors.co.uk/