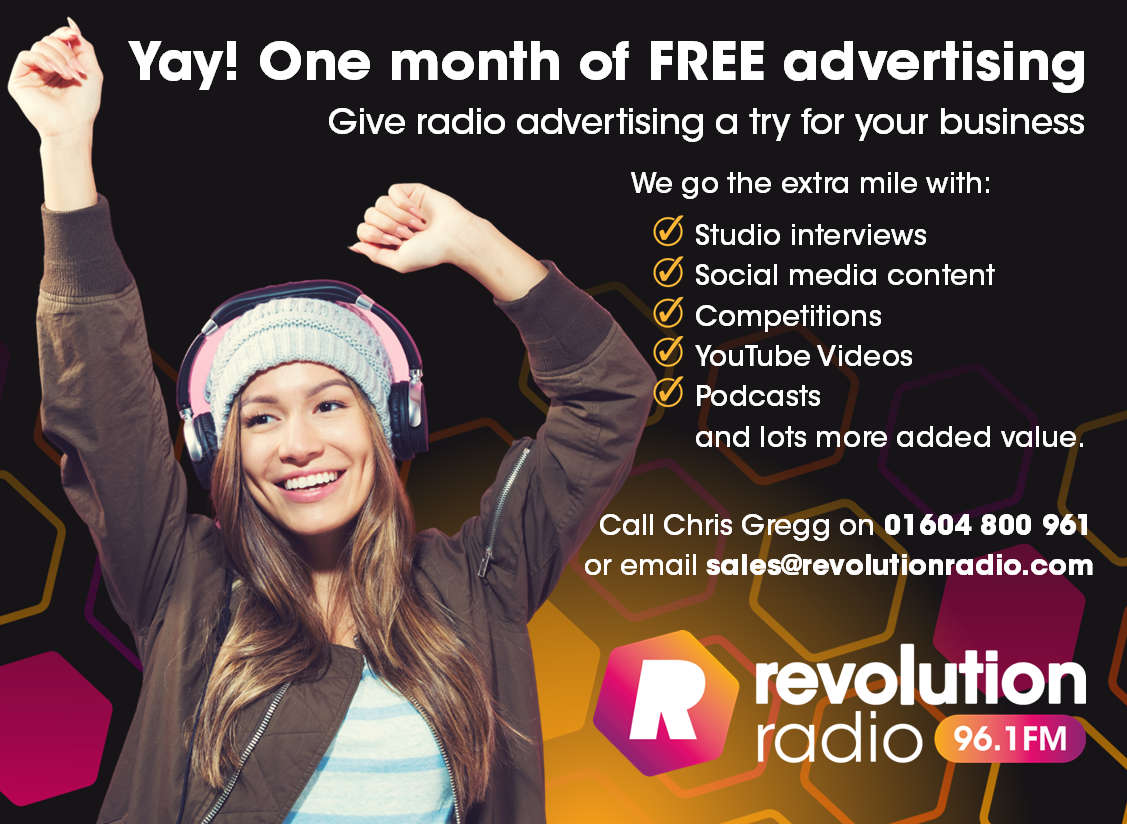 We're giving you the chance to get your business's message heard across the area on FM as well as online on our website here, via smart speakers and apps.
You can give us a try, with no risk.
One month of our Basic advertising package free if you sign up for a 6 month campaign
We're so confident you'll see the value, you can cancel at any time. We're all about building lasting partnerships with local businesses, so we'll do all we can to make sure it works for you.
Call 01604 800961 or email sales@revolutionradio.com and we can go from there.
Here's a short video message from Revolution Radio's Chris Gregg:
It's not just 30 second commercials
We go the extra mile for our advertisers.
We can invite you into the studio to talk about your business, film it and post it as a YouTube video or Listen Again audio which can be linked from our popular social media accounts and your platforms.
We could work with you on a promotion that will get you noticed (and capture data for your potential customers) - maybe a Facebook promotion, street team activity outside our studios or an on air giveaway.
We can help you make a corporate Podcast.
We could even do a live outside broadcast from your event or corporate launch.
With longer ads, sponsorship, branded content, and innovative digital solutions available, we have a wealth of creative ways to reach potential customers.
It's not as expensive as you might think - in fact, our airtime packages start from just £295 per month
We'll work with you to create your own advert that will sound great on air and within your budget, and a maketing plan to harness all of our multi-platform solutions.
To get started, just email sales@revolutionradio.com, phone us on 01604 800961 or contact us via the form below.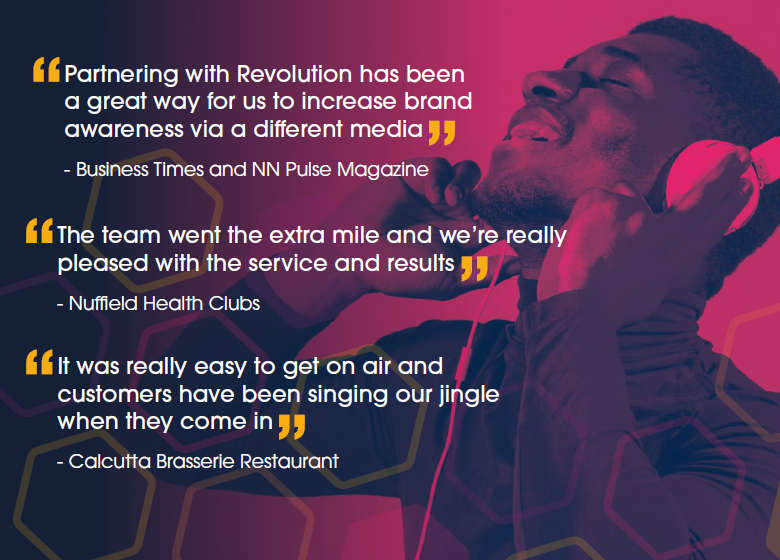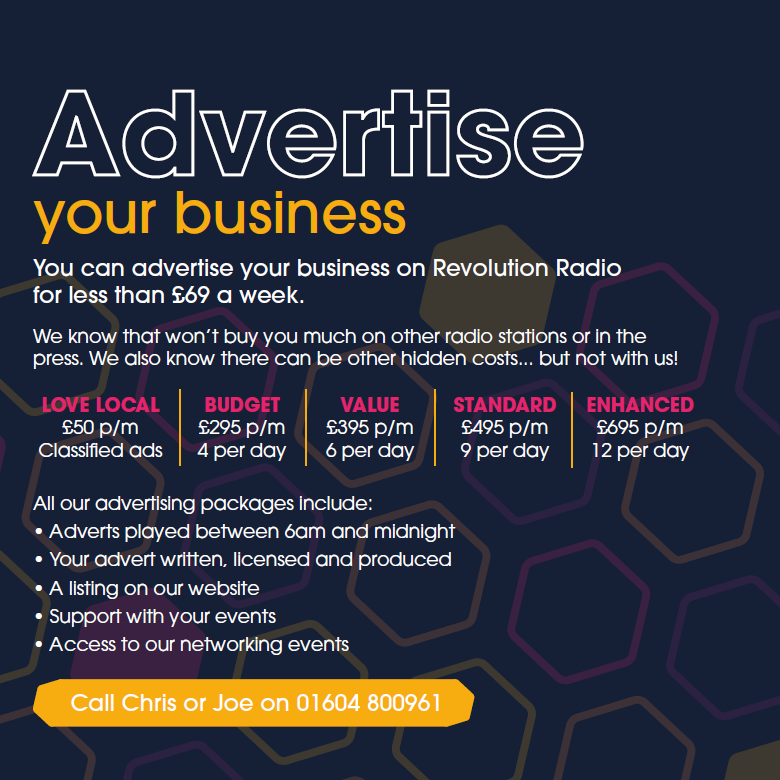 Did you know
82% of all adults in the UK listen to the radio every single week?*
Revolution Radio provides brands with a way to speak to a potential audience of 250,000 via a medium they trust. Radio is an emotional influencer with the power to enhance brand perceptions at a subconscious level.
Radio advertising delivers an average ROI of £7.70 for every pound spent.*
For more details, just email sales@revolutionradio.com, phone us on 01604 800961 or contact us via the form below.