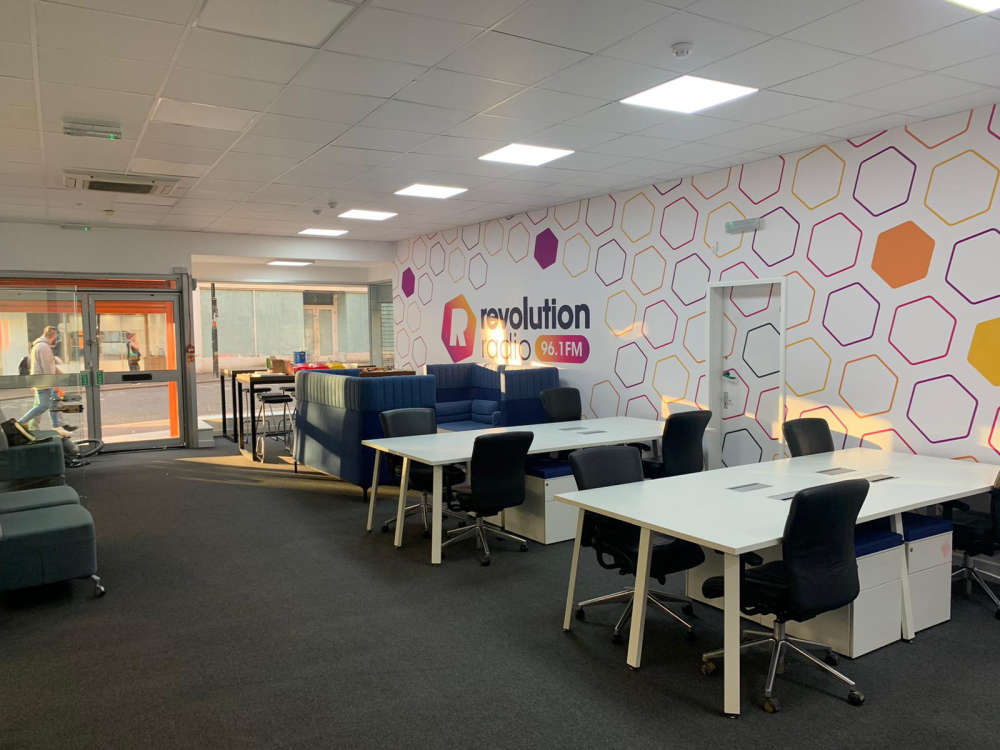 You can now work from our office on Abington Street in the heart of Northampton town centre.
Grab a coffee and work on your laptop from one of our benches, on the sofas or at a desk in a fun, stimulating environment with other creative local businesses.
You can have a dedicated desk for £250 per month, or just take a flexible hotdesk membership for £150 a month and come and go as you please.
There's fast broadband, printing facilities, free tea and coffee. Plus you can book our meeting room with enormous screen and conference facilities, perfect for meetings, training sessions and presentations.
Hotdesks are available for:
Hourly: £10
Daily: £20
Weekly: £60
Monthly: £150
For more details, please email sales@revolutionradio.com