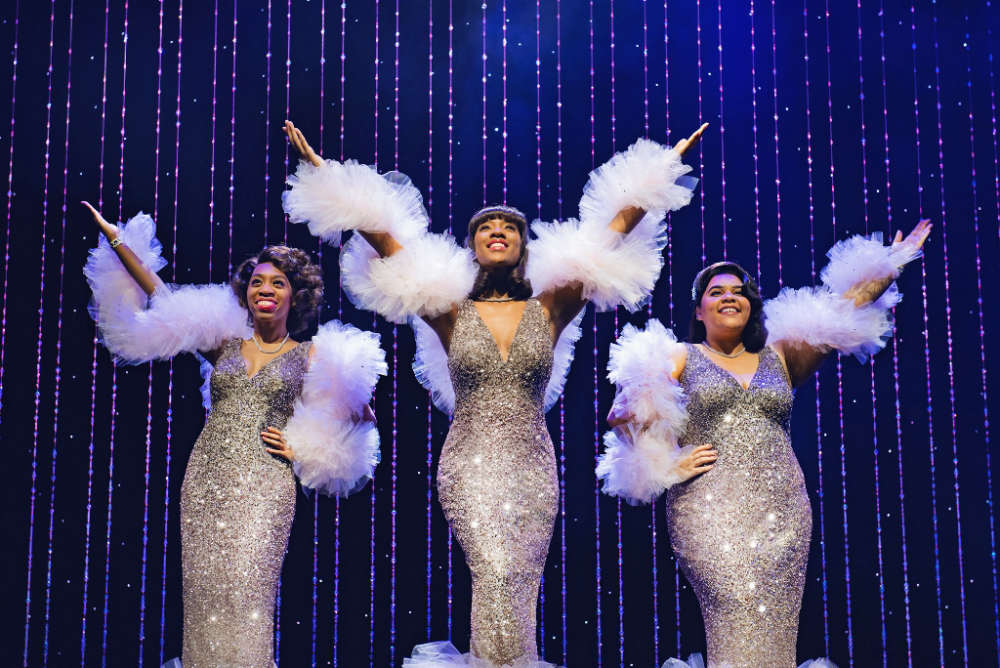 One of the West End's biggest shows is stunning audiences at Milton Keynes Theatre with the first ever UK tour of Dreamgirls.
This is a musical with music firmly in the spotlight which transports you back to the sixties in full glittering colour with superb soulful music performed by a live band and a string of show-stopping performances from a ridiculously talented cast. The music almost never stops as dialogue is sung throughout and flows between the performances and off-stage action.
The plot has many similarities to the story of Diana Ross and the Supremes and there have been plenty of urban myths around the show - did Diana Ross really go to see the show in disguise and walk out at the end of Act 1 in tears? It follows the lives of Effie, Lorrell and Deena – three talented young singers who embark on a musical rollercoaster ride through a world of fame, fortune and the ruthless realities of show business which tests their friendships to the limit.
Dreamgirls opened in 1981 on Broadway but it was the Oscar-winning movie adaptation in 2006 which took the world by storm and 35 years after it's debut, it reached the West End in December 2016.
Movie stars Beyonce, Jennifer Hudson and Eddie Murphy are tough acts to follow, but Milton Keynes born Natalie Kassanga is perfectly cast as Deena Jones, the Diana Ross inspired character whose smooth vocals are chosen as a more commercial sound to front the group above soulful diva Effie White, played by Sharlene Hector, one of dance music's greatest divas, whose voice you'll have heard most recently on Armand Van Helden & Riva Starr's 'Step It Up' and Duke Dumont's 'Therapy'. She stole the show with "And I'm Telling You I'm Not Going" at the end of the first act. It's an intensely emotional, spine-tingling performance of the hit song which brought audiences to their feet as she reached a tearful crescendo.
After such an epic end to the first half, the second half struggles to compete but the final resolution brings the story to a satisfying conclusion.
Completing the cast are Paige Peddie as the third member of the group, Lorrell Robinson, Christopher Gopaul played sleazy manager Curtis Taylor Jr., Brandon Lee Sears is brilliant as Jimmy Early with a phenomenal Bruno Mars-esque voice and some stunning dance moves. Shem Omari James plays songwriter C.C. White with a modest charm, Jo Servi is Marty and Brianna Ogunbawo plays Michelle Morris.
Dreamgirls is a lavish show, with numerous sparkly costumes, glittering sets and slickly choreographed performances which will completely immerse you as the audience moves from watching the show to backstage as the action cleverly turns around. Although there are some very cheesy moments and the plot is a little predictable, this show is a real experience and one which won't disappoint.