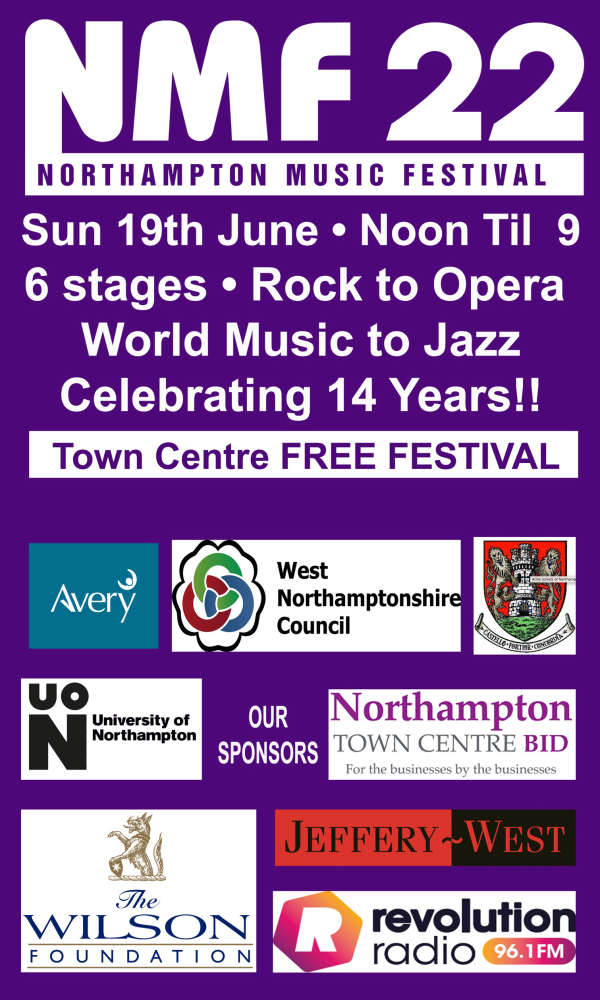 Revolution Radio is proud to be an official media partner of Northampton Music Festival 2022.
NMF is set to put Shoe Town on the music map as it returns to the town centre with 6 stages of live music and 60 acts to the town centre on one amazing day - Sunday 19 June 2022 from midday until 9pm.
Founded by local musician and businessman John Richardson, NMF is now in its 15th year and attracts around 10,000 music lovers to the town each year. From rock to opera, world music to jazz, there's something for everyone.... and it's free to attend.
We'll be broadcasting live across the day and bring you exclusive backstage interviews, live performances and all the atmosphere from the event.
Listen out to Revolution for previews and interviews with the organisers and performers over the coming weeks.
The town's architectural heritage will be celebrated through music of all genres across five stages throughout the town centre, culminating in a homecoming headline set on the main stage in Market Square from Northampton-based band Sarpa Salpa. The band release their new single 'Dreaming' on Friday 6 May and their two previous releases saw huge support from BBC Radio One and BBC Introducing.
More than 500 artists will take to the five stages, including:
The Main Stage in the market square opposite the Revolution Radio studios which hosts the event for the last time before its refurbishment.
The World Music Stage hosted in the courtyard of The Guildhall.
The Classical and Choral Stage at Northampton Museum & Art Gallery.
The Jazz Stage in the courtyard of the Guildhall Hotel
Element Stage - Students from the University of Northampton and Northampton College will be performing in the courtyard of Element in George Row.
For more information and to receive news and updates on the acts performing, please visit the festival's website , follow #NMF22 on social media on Facebook @northamptonmusicfestival and Instagram @NNmusicfestival.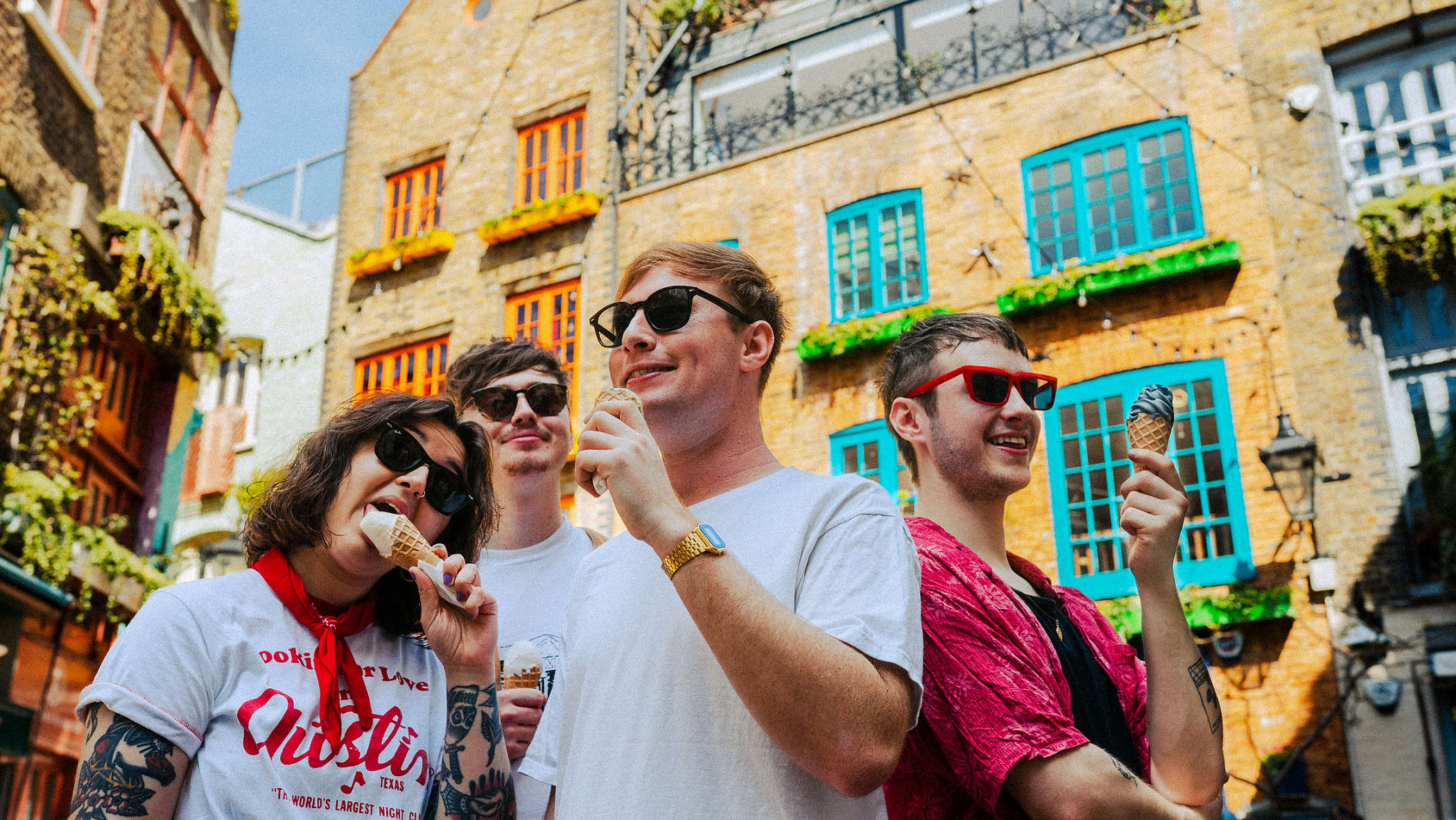 Last year's stage locations - the 2022 stage map will appear here soon...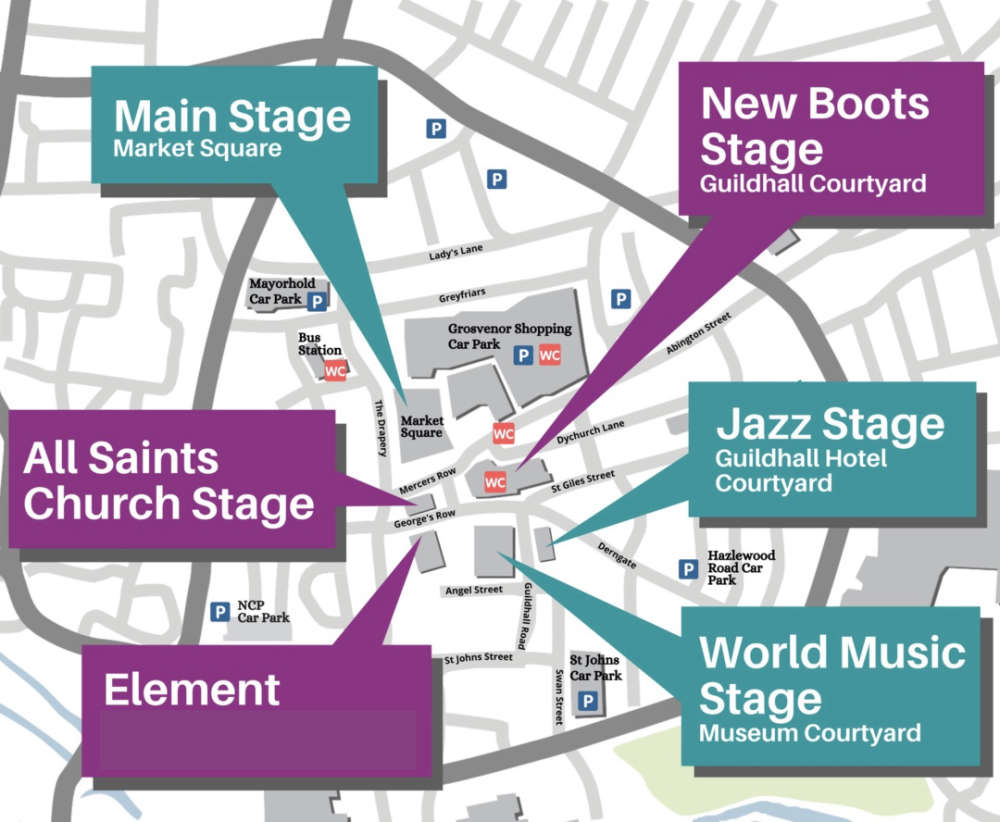 Check out the photos from last year's event to get a flavour of what's in store for 2022
Festival Music Director Graham Roberts said: "The festival is essentially a love song to Northampton and comes from the heart of a group of dedicated volunteers involved in the local music scene. We can't wait to put Shoe Town on the music map with this year's line-up and we're thrilled that Sarpa Salpa will be headlining the main stage and bringing the festival to a close.
"I'm delighted that the festival continues to grow year on year with increased footfall. It has established itself as an integral part of the town centre's future vision for arts and culture. A big thank you must go to our wonderful sponsors, without whom the festival would not be possible, in particular our main sponsors Northampton Town Council, Avery Healthcare, University of Northampton, Northampton Town Centre BID and The Wilson Foundation."
Jo Wright, Head of Marketing at Avery Healthcare who run seven care homes across Northamptonshire, said: "Music is an essential element of our residents' lives at Avery Healthcare. From concerts filled with singing and dance, musical mornings where residents choose songs to spend time listening to, or the basis of reminiscence for residents living with dementia, we regularly incorporate music into our calendar of activities and events. Avery was founded in Northampton, and our focus on being an integral part of the local community alongside our musical activities makes for a perfect partnership."