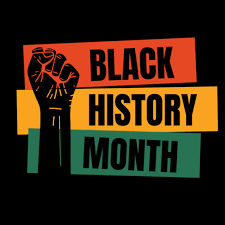 Northampton is celebrating Black History Month with a series of events taking place across the town combining culture, heritage and celebration of black history.
October is International Black History Month in the UK and this year's theme is 'Sharing Journeys' - an exploration of the lives and stories of the people who came to Britain in the 19th and 20th centuries and helped laid the foundations of today's diverse Black British Community.
Nigerian and Pan-African Flag Raising
Northampton Town Council will be raising the Nigerian flag at 9am on Friday, 30 September to celebrate Nigerian Independence Day, which takes place on Saturday, 1 October. The Pan-African Flag will also be raised for Black History Month at all West Northamptonshire Council office buildings at 8am on Monday, 3 October and will remain in situ for the entire month.
The Color Purple performance
The Color Purple comes to Northampton's Royal & Derngate Theatre from Tuesday, 4 October to Saturday, 8 October. Based on Alice Walker's Pulitzer prize-winning novel and adapted for the stage, The Color Purple tells the powerful and life-affirming story of courageous heroine Celie and explores her journey through joy, despair, anguish and hope.
Afrikaya Family Day
A cultural international festival celebrating Black History Month and raising funds for the Ukraine appeal with World music, a variety of food and family activities. Taking place at the University Of Northampton Waterside Campus on Saturday, 8 October 2022 from midday to 9pm.
The Magic of Motown
The Magic of Motown is a celebration paying tribute to music coming from Motown artists throughout the years. Coming to The Old Savoy on 8 October 2022, songs from the likes of Diana Ross, Stevie Wonder and the Jackson 5 will be performed.
Her Connect Black History Month Business Exhibition
To celebrate Black History Month, Her Connect are hosting a Black-owned business exhibition at Caroline Chisholm Wooldale Centre for Learning, Northampton on Saturday, 8 October 2022 from midday to 7pm. The event is free to attend but registration in advance is required.
Black in the Ivory III
The Global Ethnic Majority Staff Network from University of Northampton are hosting the first Colloquium of Women Professors of Colour for the third annual Black in the Ivory conference. This will be held on Wednesday 19 October starting at 1pm, with attendance available online or in person at the Waterside Campus at University of Northampton.
Lost in Music
Lost in Music is a tribute show recreating the best of 70's disco. Songs from the likes of Earth, Wind & Fire, Chic and Diana Ross, will be performed by a talented cast of performers. The event will take place on October 21 at the Old Savoy, starting at 7:30pm.
Upfront Comedy Slam
The Royal Durngate are hosting a comedy event with a variety of talented comedians. Hosted by John Simmit, acts involved include Kane Brown, Ali Woods, Athena Kugblenu and Jay Droch. The event will take place on Sunday 23 October, starting at 8pm.
Black History Community Forum
On Wednesday, 26 October between 10:30 am and 12:30pm Healthwatch North and West Northamptonshire and the University of Northampton will be coming together to celebrate Black History Month with a free event focussing on 'Your Views on Health and Wellbeing in Northamptonshire post Covid'. The event will take place at the Northamptonshire Bangladeshi Association Hall on Mill Road, Northampton NN2 6AX, tea and snacks will be provided.