You can reduce your chance of a heart related death by making the right lifestyle choices.
One person dies every three minutes from heart and circulation diseases in the UK.
Someone is admitted to hospital every five minutes in the UK following a heart attack.
More than 30,000 out-of-hospital cardiac arrests occur each year in the UK, and 90% are fatal.
Find out how to avoid becoming a statistic by joining the live heart health education webinar taking place this Thursday 6 October 2022 at 7.30pm presented by Uniquely Created Nutrition & Health - a Northampton based group of medical experts committed to reducing cardio-vascular deaths.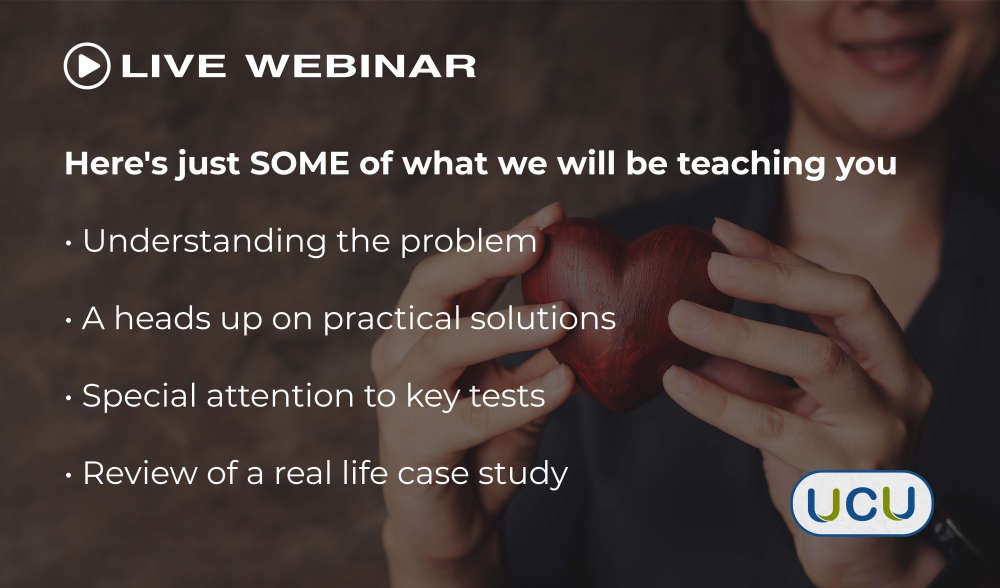 Your heart health depends heavily on your lifestyle choices...
Are you aware that you need to do more to look after your heart?
Do you have a history of heart-related problems in the family?
Do you prefer actionable steps instead of impractical advice?
It's time for you to get back in the driving seat of your health, take control with our help.
Making a change consistently will make a huge difference. If you would like more tips on how to improve your heart health please just click here:
Request a free guide to 5 super steps to improve your heart health
Book your webinar seat before it's too late!
Don't forget this is a great opportunity to:
Learn more about the conditions that put your heart at risk
Master key facts that will further reduce your heart health
Get vital information that give you greater insight into your risk
PLUS we are giving away
A FREE checklist to support you in your journey to healthier living
60% off an amazing product that will improve your heart health (Worth £378)
2 FREE consultancy sessions (Worth £260)
On the webinar we'll go through everything covered in the workshop and a whole lot more.
Request a free guide to 5 super steps to improve your heart health
Want to know more?
Watch these educational videos from the course hosts performance nutritionist Vanessa Peat and Doctor Nicholas Peat.