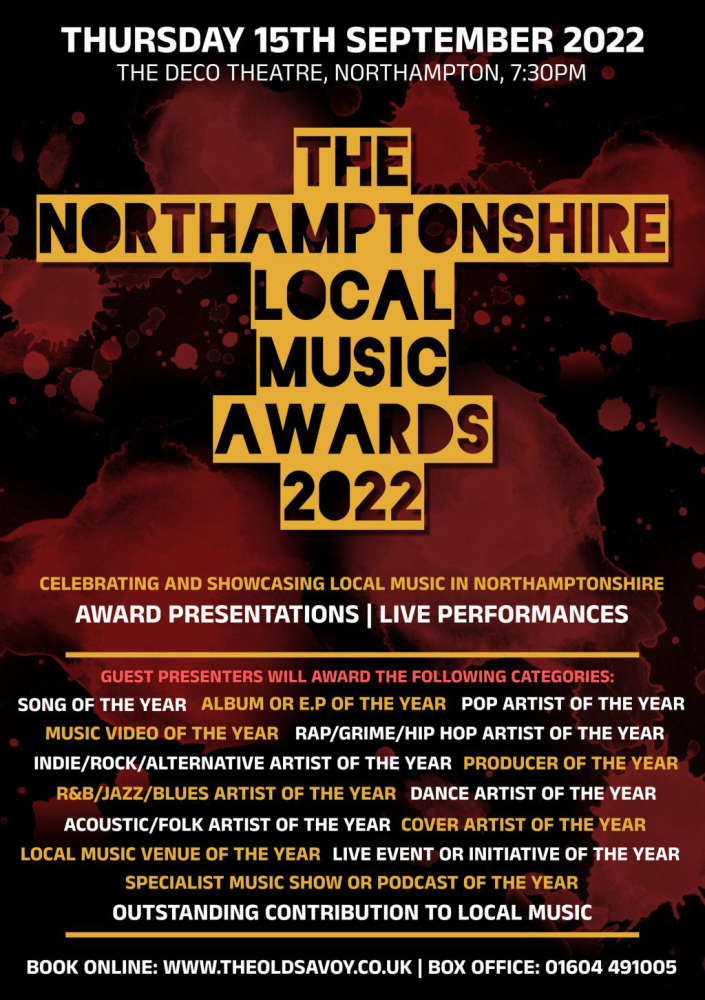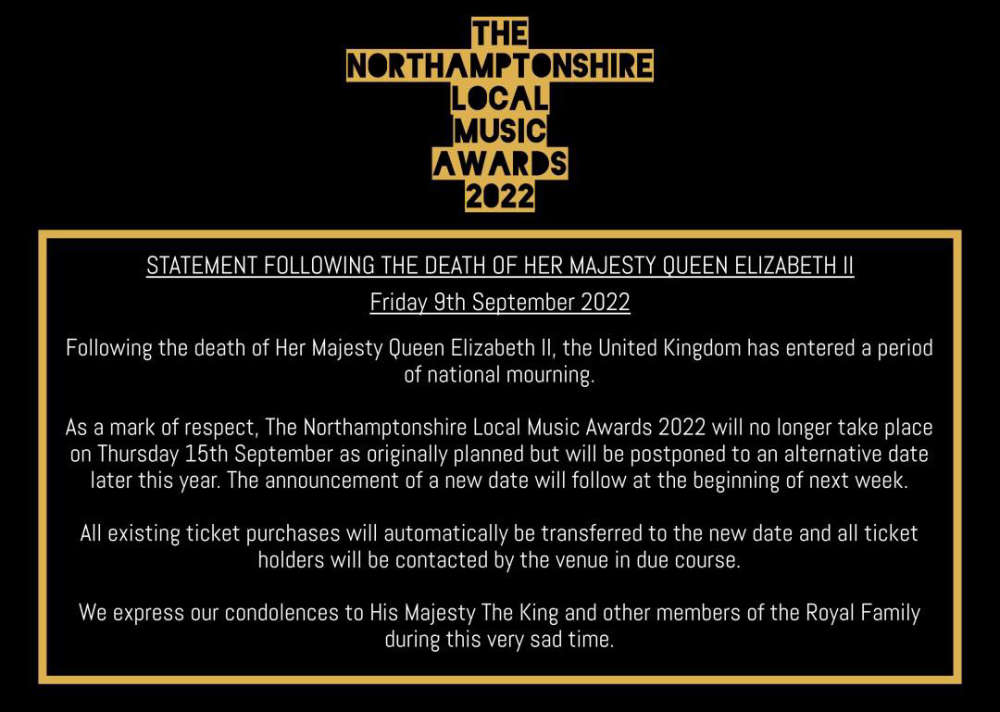 The Northamptonshire Local Music Awards 2022 will take place on September 15 at The Deco Theatre from 7.30pm when the winners will be announced across all 14 award categories.
After more than 2,500 nominations, the awards will be handed out at a gigantic celebration of local music inside Northampton's icon and historical Deco Theatre located within The Old Savoy.
The night will feature all of our award presentations, handed out by special guests and of course, live performances from some of Northamptonshire's best loved artists.
Voting is open in all 14 categories until Friday 26 August 2022 at 10pm. The people of Northamptonshire can vote for their favourite in each of the categories before the winners are revealed during our Awards night.
You can vote in each of these award categories:
There will also be a very special Award presented at the end of the night titled "Outstanding Contribution To Local Music" – This Award will be presented to an individual who has gone above and beyond for the Northamptonshire music scene, making a real difference.
Book tickets to the awards night at The Deco Theatre on 15 September