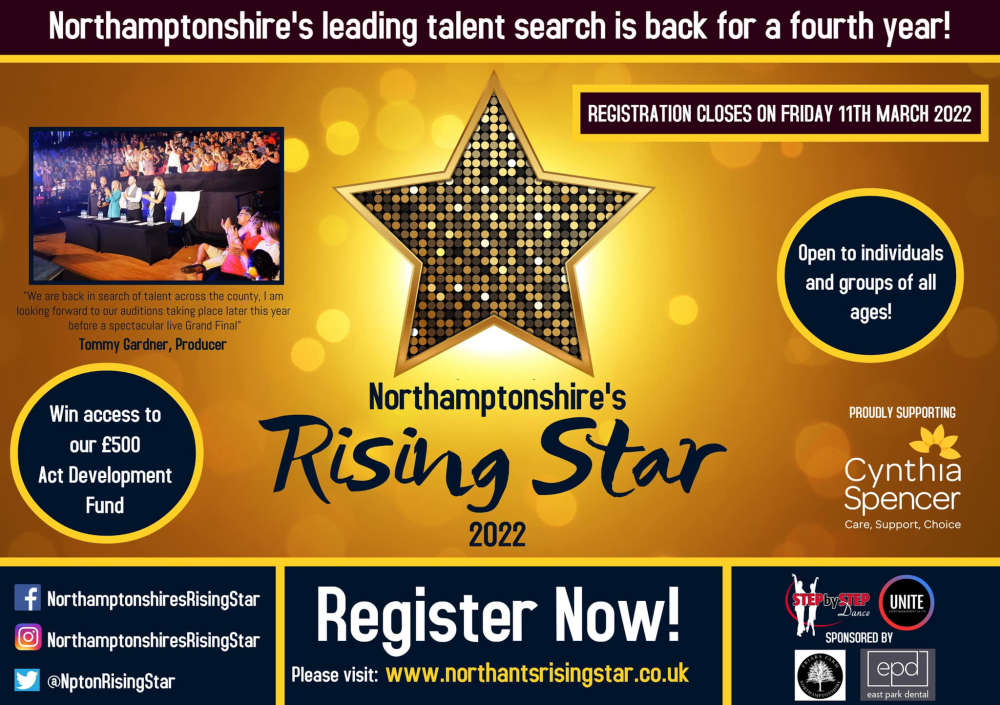 Northamptonshire's Rising Star returns for 2022 and the producers are looking for entries.
It's open to individuals and groups of all ages and you'll have the chance to win access to a £500 Act Development Fund
The competition was founded in January 2017 by event producer and Revolution Radio presenter, Tommy Gardner and aims to provide a platform for local people of all ages to showcase their talents.
Since it began, 117 local acts have passed through the Audition Room doors with a wide variety of talents.
After a 2 year forced break due to COVID, January 2022 sees the return of this spectacular local competition.
Pictured: 2019 Grand Final Audience with Judges (L-R) – Andrzej Mialkowski, Samantha Harvey, Tommy Gardner & Vickii Stocker
Registration for Northamptonshire's Rising Star 2022 is now open and this year, the competition will be supporting Cynthia Spencer Hospice.
This year, acts will be competing for the chance to access a £500 Act Development Fund.