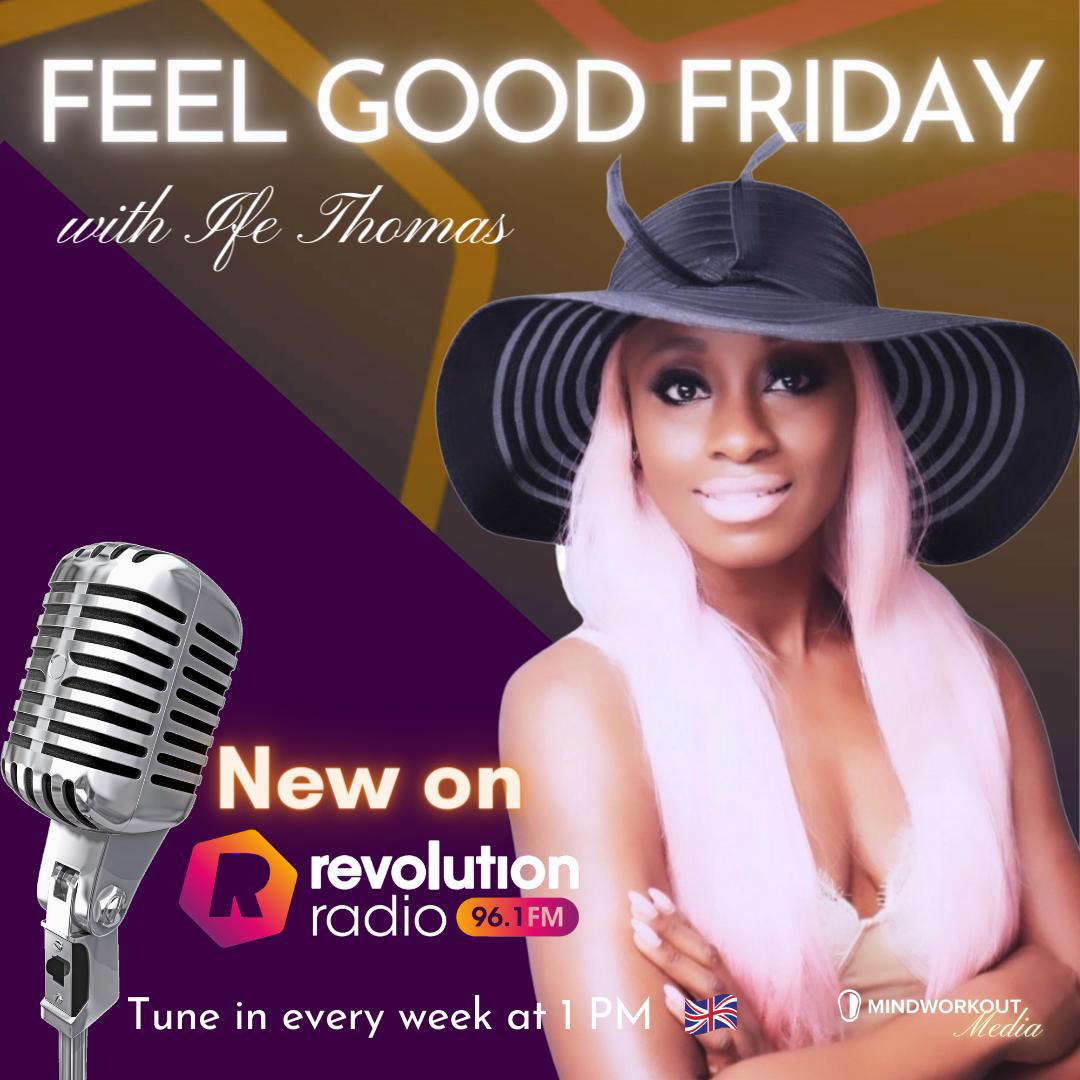 Every Friday from 1pm we get you in the perfect weekend mood with two hours of fun, positivity and upbeat music hosted by Ife Thomas.
Interact live with the show by texting or whatsapping the studio on 07852 961961 or call 01604 800961.
Listen Again

Listen again to the most recent show here.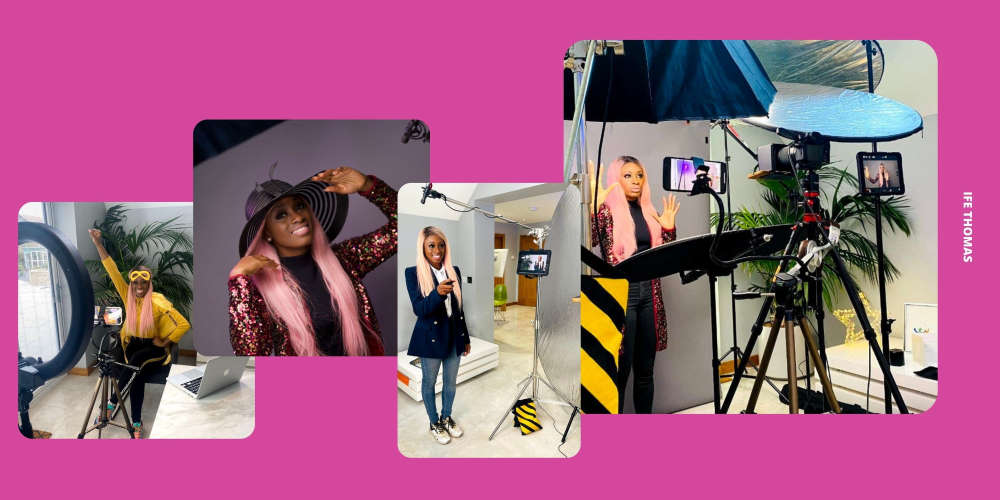 About Ife
Ife is a m𝗶𝗻𝗱𝘀𝗲𝘁 and c𝗼𝗻𝗳𝗶𝗱𝗲𝗻𝗰𝗲 c𝗼𝗮𝗰𝗵, author and keynote speaker based locally who has been seen on BBC, ITV and Channel 4 as well as being a plaform speaker for eBay and Snapchat.
As the Managing Director of MindWorkOut Media she helps people develop the skills and confidence to present themselves on video and assists businesses with using online video to share their brand stories and build their tribes.
She's famous for her work on confidence and mindset for children with many of her special 'confidence stars' helping kids all over the world with their mental wellbeing, and also helps those with autism and empowers parents.
She provides help with confidence and mindset in the workplace and is a Brian Tracy certified sales coach, as well as being the author of Powerlift Your Career and host of the Black Power podcast.
Links
Access for FREE to Ife's online course