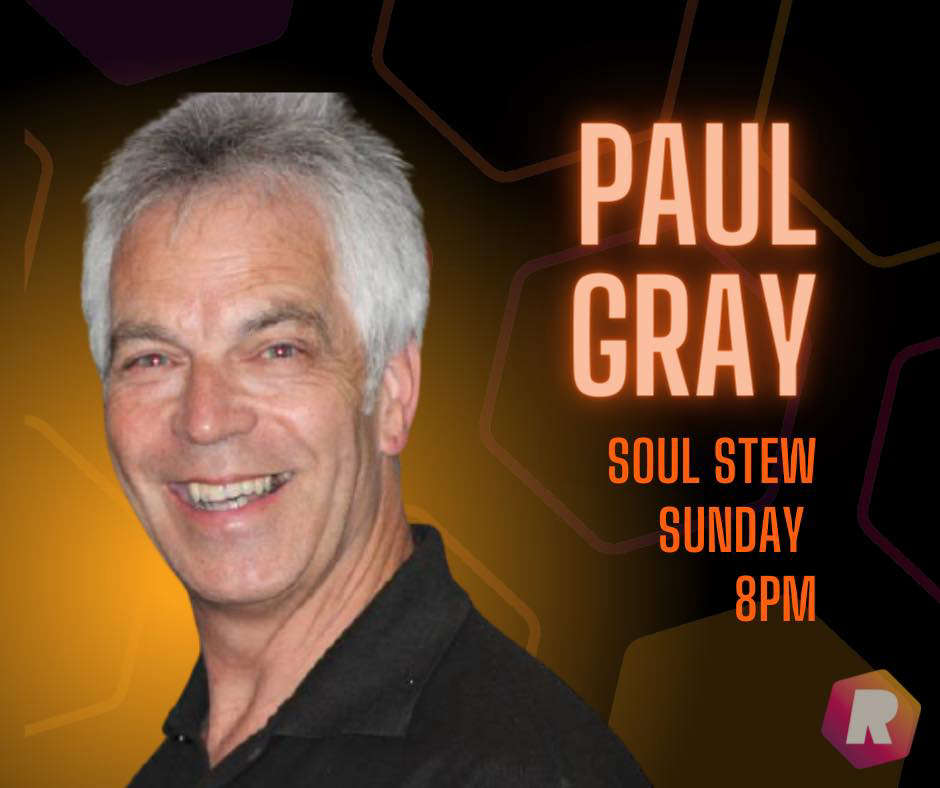 Soul Stew features two hours of the very best in soul and motown music with Paul Gray.
One of the few UK DJs to be on the Motown freebies list, Paul Gray worked in the California Ballroom in Dunstable on Friday and Saturday nights as well as the Devil's Den/Didoz.

He was one the stalwarts of the Cali in the early to mid 70s and helped the place gain the nickname Soul City.

Paul was also a regular DJ at Aquarius Night Club, The Greyhound in Dunstable, Truman Gateway, Disc-a-dine and Drill Hall in Luton. At the Truman Gateway he had to compete with appearances from Radio One DJs, topless dancers and drag acts.

He gave up the DJ scene in 1978, claiming he was becoming dangerous from too many late nights!

In 2002, the website dedicated to The California Ballroom came on-line which brought him and his trusty 45s back to the music business.
Since then, Paul has been regular at many Soul & Motown Nights in Northampton and from June 2021 presenting here on Revolution Radio.
The SOUL STEW radio show is all about the very best in Classic Soul & Motown, Northern Soul and just that touch of Disco and it's always great to get feedback from listeners.
So, please do get in touch via the SOUL STEW website, www.soulstew.co.uk or Tweet @PaulGrayDJ
You can listen again to the most recent show here: