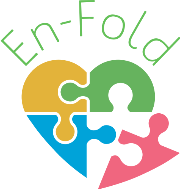 Are you a good listener?
Do you have empathy?
Do you want to make a positive difference?
Do you have a spare couple of hours a week and are willing to support another person?

Then EN-FOLD need you to become a volunteer mentor and befriender for their autism support service.
You'll be supporting a parent of an autistic child or a newly diagnosed adult.
Full training is provided,
If you're interested, please contact diane@enfold.org.uk or call 07845 905766.
They are delivering their training via zoom and their befriending will be via the phone while the restrictions for Covid 19 are in place
(Subject to DBS check)