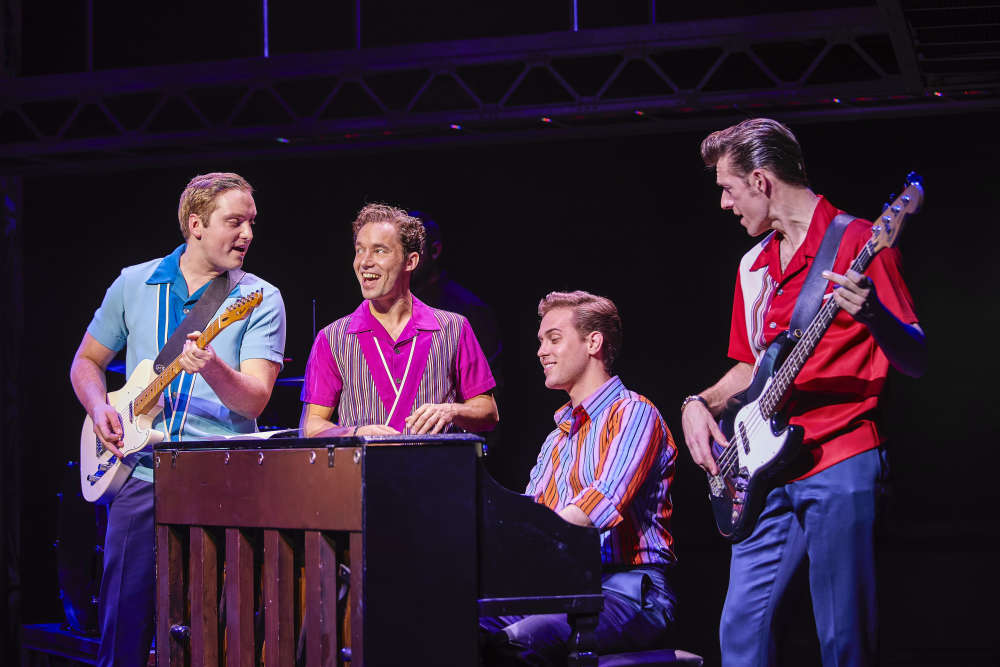 The ever-popular West End jukebox musical Jersey Boys has returned to Milton Keynes Theatre on its latest UK tour having been seen by over 25 million fans worldwide.
The show has deservedly won a string of gongs with 57 major awards and become almost as successful as Frankie Valli and the Four Seasons themselves, who had a string of hits on both sides of the Atlantic during the sixties and seventies becoming one of the most successful acts in pop history.
The show tells the story of Frankie and his pals who, after a tough upbringing on the wrong side of the tracks in New Jersey took their music to the dizzy heights of the Rock & Roll Hall of Fame, selling 175 million records before they turned 30.
Younger theatre goers may be surprised by how many of their songs they recognise as the Four Seasons originally recorded the karaoke anthem Can't Take My Eyes Off You, wedding disco favourite December 1963 (Oh What A Night) and even Madcon's hit Beggin'.
Frankie Valli's distinctive falsetto voice and the band's 'easy listening' pop sound proved a major hit in the sixties and although they lacked the 'coolness' of the Beatles or the Stones, they had no shortage of fans. The show charts their highs and lows struggling with debt collectors, jail sentences and bust-ups as they hit the big time.
The roles of Frankie Valli and Nick Massi are played by Michael Pickering and Lewis Griffiths who have both toured with the show previously and give confident performances with a Buble-esque swagger. They are joined by Blair Gibson as Bob Gaudio and Dalton Wood as Tommy DeVito.
Scene changes are seamless as microphones and tables slide magically across the stage and the songs seem to flow naturally through the show. As one of the first big hit jukebox musicals, it's the songs which take centre stage with a live band performing all their hits, including Sherry, Big Girls Don't Cry and Working My Way Back to You – all complete with authentic, awkward choreography including the classic marching on the spot dance for Walk Like A Man, a precursor to the Moonwalk.
This is a show every bit as smart as the slick haired, immaculately tailored Four Seasons themselves. The plot may take a backseat at times but this show certainly delivers when it comes to sing-along hits and nostalgia.