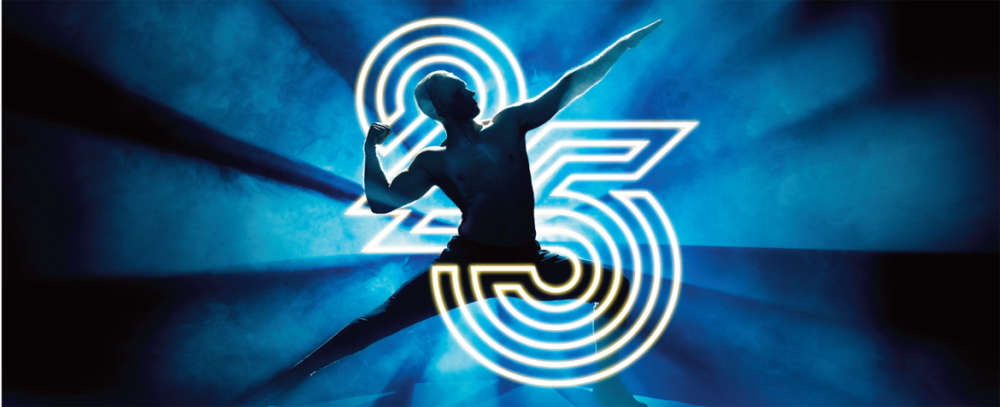 Since its premiere, 25 years ago Michael Flatley's Lord Of The Dance has become the most successful touring production in entertainment history. Visiting over 1,000 venues worldwide, it has been seen by over 60 million people, in 60 different countries and on every continent, making it one of the most popular dance productions in the world.
Dazzling audiences around the globe with its unique combination of high-energy Irish dancing, original music, storytelling and sensuality. The beloved Irish dance show transcends culture and language, soaring into the soul on astounding aerial moves, unparalleled precision dancing and state-of-the art theatrical effects.
Much of the secret to its phenomenal success is that it speaks to all, crossing boundaries of age, gender and cultural diversity. It's timeless, universal appeal has made Lord Of The Dance one of the modern day wonders of the world, a myth to a living legend.
The show will go to the next level in 2022 for its 25th anniversary tour. Fans can expect new staging, new costumes and choreography plus cutting edge technology, special effects and remarkable lighting. The spectacle will feature 40 of the world's most outstanding young performers directed by Michael Flatley, with new music by composer Gerard Fahy. This latest iteration celebrating 25 years combines the best of tradition with all the excitement of new music and dance.
The show's opening night in Northampton was to a packed out Derngate theatre with an audience who clapped, cheered and were on their feet on several occasions throughout the production.
Lord of the Dance delivers an engaging audience experience which combines the very best parts of a production that's entertained people around the world for 25 years.