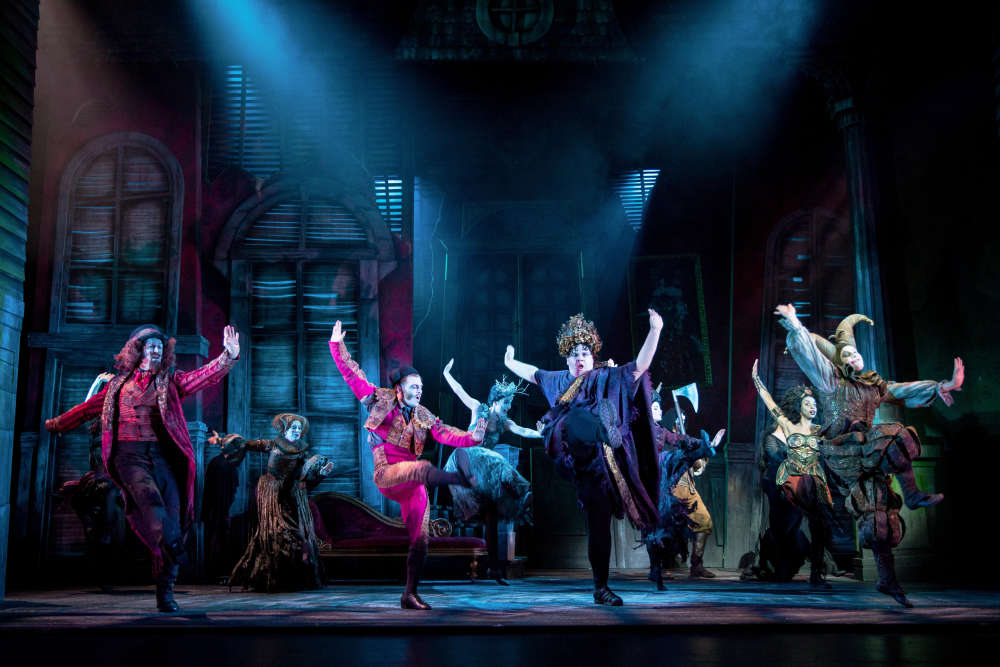 It may be January but Milton Keynes Theatre have gone full gothic with the return of The Addams Family.
The classic TV show and movie franchise has been adapted for the stage by Andrew Lippa as a musical comedy with a very dark sense of humour and some great spooky sets and (mostly black) costumes plus a live band.
The plot is a little thin on the ground but it centres around Wednesday Addams who announces to her shocked Dad, Gomez that she has a boyfriend but doesn't want to tell Morticia until after the family have come round to dinner. But can the Addams Family manage to 'act normal' and how will Morticia react when she finds out she's been left in the dark?
Most of the story is concluded by the interval with a sparse second act but the show makes up for it with some great performances - notably from Kingsley Morton as Wednesday who has a powerful voice and great energy.
Many of the same cast have returned, 4 years on from its last performance in MK, but with the addition of Strictly star Joanne Clifton as Morticia Addams who brings elegance and diva qualities to the part. She has an opportunity to perform a sultry tango with Cameron Blakely as Gomez which brings a new dimension to the character.
Scott Paige is brilliant as Uncle Fester, and Valda Aviks somewhat steals the show as Grandma Addams alongside Grant McIntyre as Pugsley Addams and Sean Kingsley as Wednesday's love interest Mal Beineke.
It's also great to see the return of Dickon Gough as Lurch who hilariously keeps everyone waiting as he shuffles across the stage painfully slowly in the middle of scenes.
This is a funny and entertaining show which is great fun at any time of the year and seemed to be a real hit with audiences in Milton Keynes.