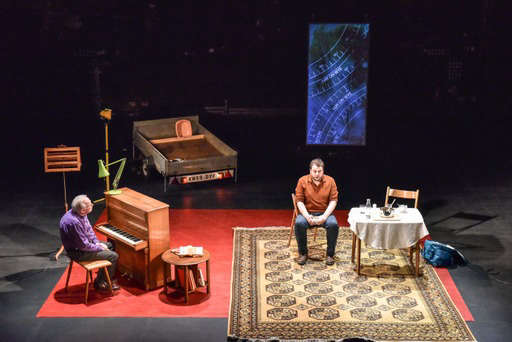 Directed by Jude Christian, this timely and intimate work from award-winning playwright Barney Norris (The Remains Of The Day) and his father, the internationally acclaimed pianist and broadcaster David Owen Norris, examines that age-old story of a boy and his dad, and how they can relate to one another, in every sense of the word.
An intimate, autobiographical exploration of their relationship, The Wellspring takes us inside the complex and shifting dynamic between this particular father and son, exploring the people and stories that shape us. Their performances are accompanied by exquisite music performed by David, described by the Toronto Globe and Mail as "quite possibly the most interesting pianist in the world".
This production truly captivates the audience throughout the entire 80 minutes with fantastic energy from both David and Barney.
The Wellspring is a fascinating exploration of friendship between father and son.