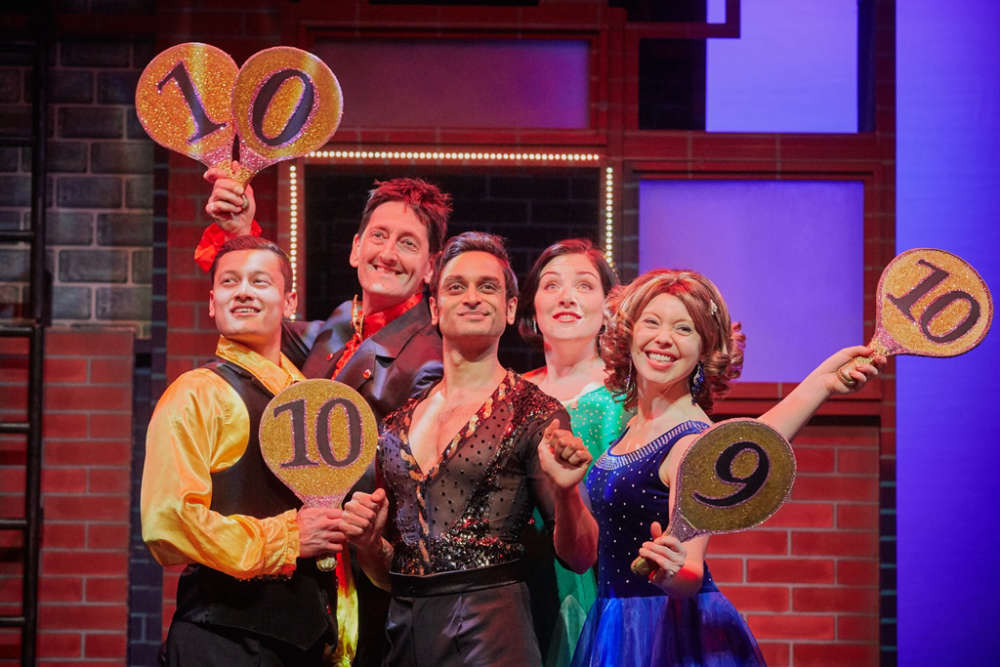 The stage version of David Walliams' ever popular kids story Gangsta Granny has returned to Milton Keynes Theatre this week and it's proving a big hit with audiences of all ages.
David Walliams has well and truly established himself as one of the most popular children's authors with global sales of over 44 million copies of his books which have been translated into 55 languages. This story follows the misadventures of Ben's Granny who leads an amazing double life as a 'gangsta' and when Ben comes to spend his Friday night with her it turns out to be a lot less boring than he expects as they head to the Tower of London.... to steal the Crown Jewels of course!
Birmingham Stage Company have turned the much loved children's best seller in a hugely entertaining show with plenty of action but also kept a lot of the heart that makes it such a lovely read. The message, that your grandparents are never as boring as you imagine them to be when you're a kid, is beautifully delivered, and the end of the show is especially emotional.
The show originally premiered in 2015 and has since enjoyed two West End seasons, for which it was nominated for an Olivier Award in 2018.
This is an unmissable show for any family with plenty for the grown ups to enjoy alongside the children and some heartwarming moments that will bring families closer together.
Check out our gallery of photos from the show below: