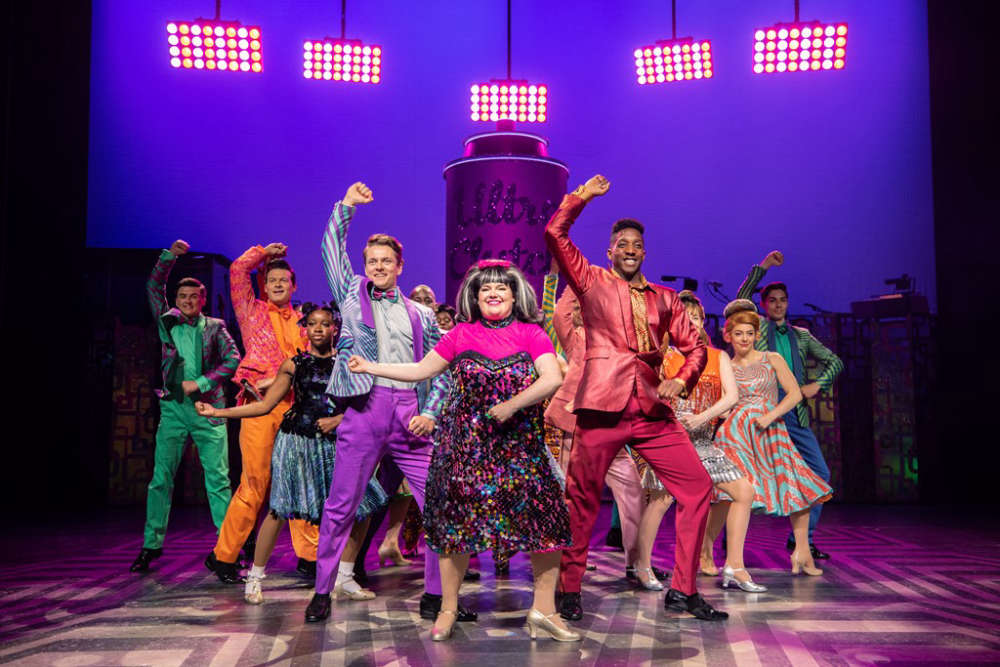 Hairspray has returned to Milton Keynes Theatre this week with a fresh cast but the same feelgood energy and a message which has never been more important - it's a story which has a strong social commentary underpinning the happy singing and dancing.
X Factor finalist and Loose Women regular Brenda Edwards returns to MK as Motormouth Maybelle giving her a chance to showcase her incredible vocal skills. There's also a welcome return appearance by Norman Pace, one half of comedy duo Hale and Pace who stars as Wilbur Turnblad, although on opening night he was replaced by understudy Paul Hutton who performed of You're Timeless To Me memorably alongside Alex Bourne who gives an imposing portrayal of Edna Turnblad.
The lead role is played by newcomer Katie Brace who is a great Tracy Turnblad with a punchy singing voice and confident acting with Akeem Ellis-Hyman taking on the role of Seaweed. Rebecca Thornhill is a formidable Velma Von Tussle.
Charlotte St. Croix has a brilliant energy as Little Inez and Richard Meek is a wonderfully cheesy Corny Collins. Completing the ensemble cast are Ross Clifton as Link Larkin, Jessica Croll as Amber Von Tussle and Rebecca Jane Davies as Penny Pingleton.
In 1962 Baltimore, Tracy Turnblad is a big girl with big hair and an even bigger heart as she follows her dreams to dance her way onto national TV. Her audition makes her a local star and she uses her new-found fame to fight for equality, bagging local heartthrob Link Larkin along the way.
Hairspray is based on the 1998 movie which starred Ricki Lake and has been a Broadway hit since opening in 2002, with a second movie of the musical released in 2007 starring John Travolta, Michelle Pfeiffer and Zac Effron. It's not hard to see why this is such a popular show.
This production doesn't rely on gimmicks or flashy sets - it's packed with catchy songs and a relentless energy and positivity even when showing some of the ugliest parts of 1960s America and the racial segregation which was still going on. In the show, the problems are solved simply by dancing on TV and being nice.
But it's hard to criticise a production which is so positive. If you've not seen Hairspray, this is one you'll need to tick off your list and you're guaranteed to have a good time.