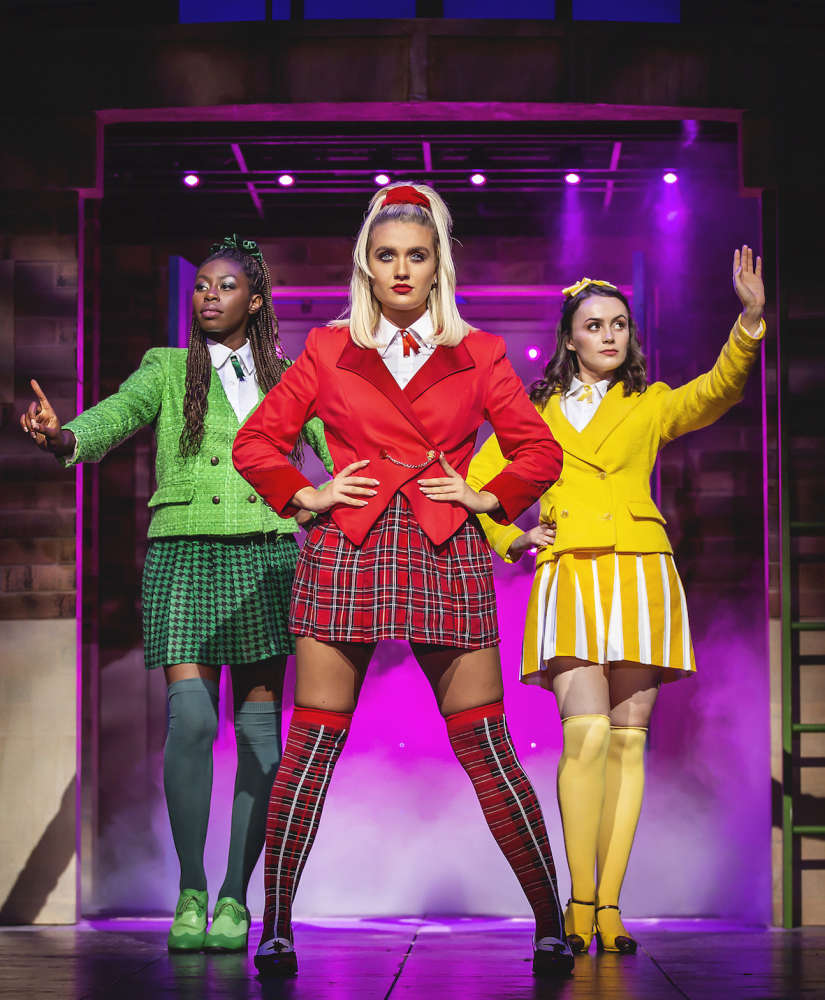 Heathers the Musical, at Milton Keynes Theatre this week on its first UK tour, is absolutely not your typical high school musical.
Based on the iconic cult movie starring Winona Ryder and Christian Slater, it's described as a 'black comedy rock musical'. I was skeptical that turning such a fabulously dark story into musical theatre would work, but bizarrely it really does. The show doesn't hold back with sharp lyrics, brutal dialogue and all the disturbing plot details, packed up in a high energy, seriously sassy show.
Set in Westerberg High school, the protagonist Veronica Sawyer goes from 'nobody' to 'somebody' when she makes friends with the cool kids, a trio of popular bratty girls all named Heather. But when she falls for mysterious teen rebel JD things take a dark turn as she discovers that it can be difficult to make a relationship with a psychopath work.
Produced by Bill Kenwright and Paul Taylor-Mills, the show has been brilliantly cast with a great performance from Rebecca Wickes as Veronica Sawyer who makes the bizarre turn of events utterly believable with a very natural, at times understated performance. Simon Gordon, as JD, brings a suave cool to the role, making the character unsettlingly relatable.
The trio of Heathers, played by Maddison Firth (Heather Chandler), Merryl Ansah (Heather Duke) and Lizzy Parker (Heather McNamara) are perfectly cast with the coordination and chemistry of a girl band when they are performing together. There is also a memorable performance from Mhairi Angus as Martha Dunnstock.
Like the musical SIX which brings a new, younger demographic into the theatre, this show seems to be becoming its own cult sensation - on opening night in MK, the audience was full of young fans in Heather costume with checked miniskirts and blazers who were loving the show. Apparently these fans call themselves "Corn Nuts" and are starting to give Rocky Horror a run for its money with their own phrases they shout out during the show.
The songs are witty and loud, there's high energy dancing and the dialogue is razor sharp. But this is a show which really breaks the mould of cheesy teen musicals and tackles some serious themes – teenage suicide, bullying and the need to conform... and at the same time makes you laugh and feel good. In the words of the characters - it's "very"