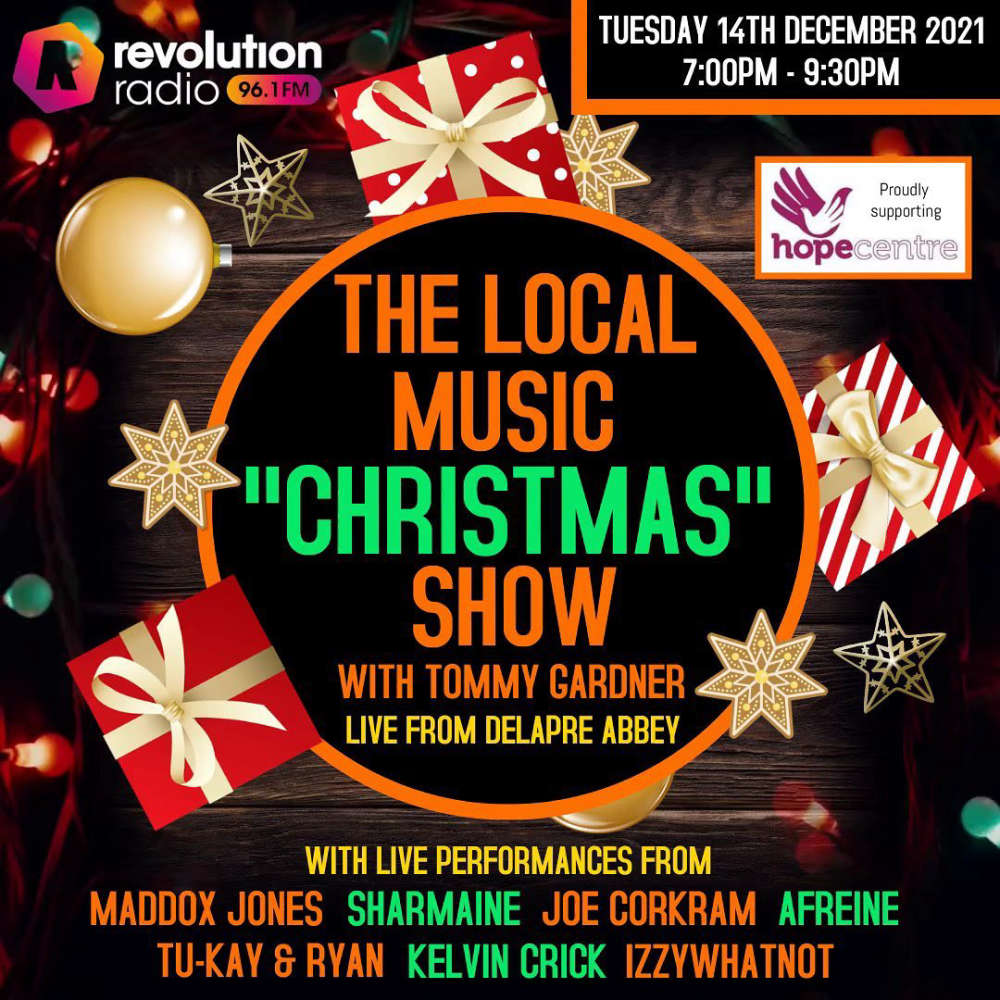 Tommy Gardner and some of our best loved local artists came together for The Local Music "Christmas" Show on the evening of Tuesday 14th December.
This show was broadcast live from the iconic Delapre Abbey and featured interviews and festive performances from our artist lineup which will included live festive performances from Maddox Jones, Sharmaine, Joe Corkram, Afreine, Tu-kay & Ryan, Kelvin Crick & Izzywhatnot!
As well as broadcasting live on Revolution Radio, we welcomed a small intimate audience into the Abbey to join us throughout the show and we were supporting a fantastic local charity, The Hope Centre.
Listen again to the show here: