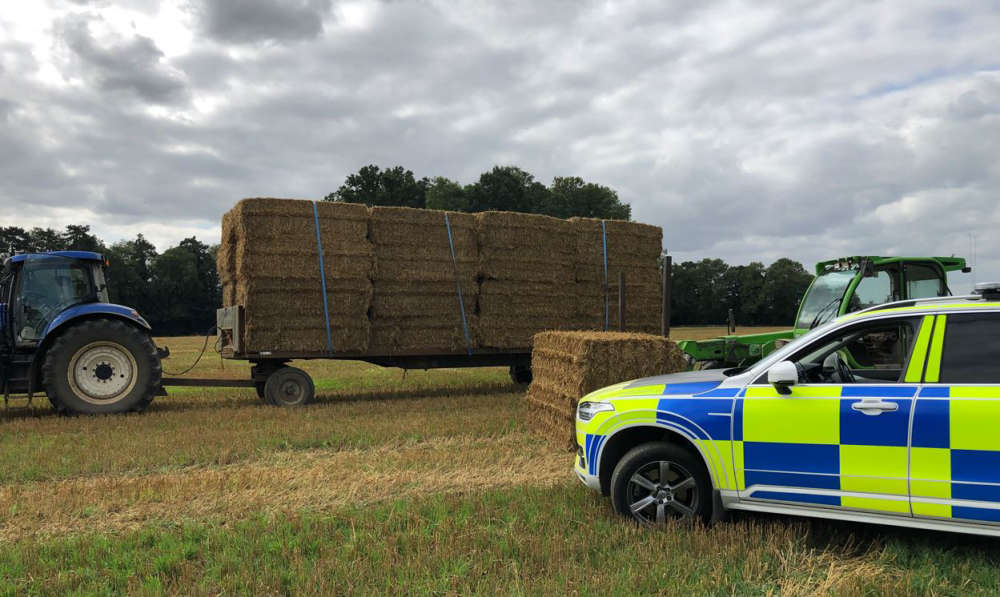 Farmers and landowners are being invited to three free engagement events to learn about and discuss action being taken against rural crime.
Northamptonshire Police is organising the events with Rural Action Group partners including the Office of the Police, Fire and Crime Commissioner, Northamptonshire Arson Task Force, Northamptonshire ACRE, the NFU, Environment Agency and many more.
Taking place on Monday between 6.30pm and 10pm, the events will give attendees the opportunity to discuss rural crime issues affecting them. Dates for the diary are February 15 (Boughton House), February 20 (Towcestrians Sports Club) and February 27 (Althorp House).
Exhibitors from across the county will also be in attendance and on hand to discuss new and innovative crime prevention products and there will be plenty of opportunity for farmers and landowners to network with members of the Rural Action Group.
Northamptonshire Police Rural Crime Officer, PC Hutch Hutchings said: "These events offer our farmers and landowners the perfect opportunity to come and meet representatives from the Rural Action Group and discuss how they can most effectively secure their property.
"This is the first time since the Covid-19 pandemic that we have been able to arrange the rural engagement events and we're looking forward to getting everyone together to share their experiences, and for us all to develop a greater understanding of what the current rural crime issues are.
"We would also like to say a massive thank you to everyone at Boughton House, Towcestrians Sports Club and Althorp Estate, who have kindly provided the facilities for free, enabling us to host these events free of charge."
The events will run from 6.30-10pm with refreshments and food provided. Places are limited and tickets can be booked by clicking the links below:
Monday, February 13 Boughton House, Geddington Road, Kettering NN14 1BJ: Northamptonshire Police Rural Engagement Event Tickets, Mon 13 Feb 2023 at 18:30 | Eventbrite
Monday, February 20 Towcestrians Sports Club, Greens Norton Road, Towcester NN12 8AW:
Northamptonshire Police Rural Engagement Event Tickets, Mon 20 Feb 2023 at 18:30 | Eventbrite
Monday, February 27 Althorp Estate, Althorp House, Northampton NN7 4HQ:
Northamptonshire Police Rural Engagement Event Tickets, Mon, Feb 27, 2023 at 6:30 PM | Eventbrite