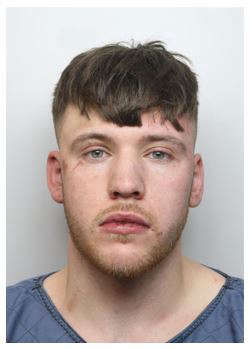 Northamptonshire Police is appealing for information regarding the location of 24-year-old Branden Lee Kearney.
Kearney, of no fixed address, is wanted on warrant in connection with the breach of a Harassment Protection Order and two alleged assaults which occurred in May this year.
He has links to Corby, but his current location is not known. Anyone who has seen Kearney or has information about his whereabouts, should call Northamptonshire Police on 101.
Incident number: 22000257432/22000275424/22000285731