Saturday 15th October, 10am – 8pm on the Market Square in Northampton
The event has become the biggest Diwali celebration in the county and sees hundreds of visitors join to celebrate the event which will consist of entertainment in the Market Square and a parade along Abington Street and St Giles Street.
Parade Route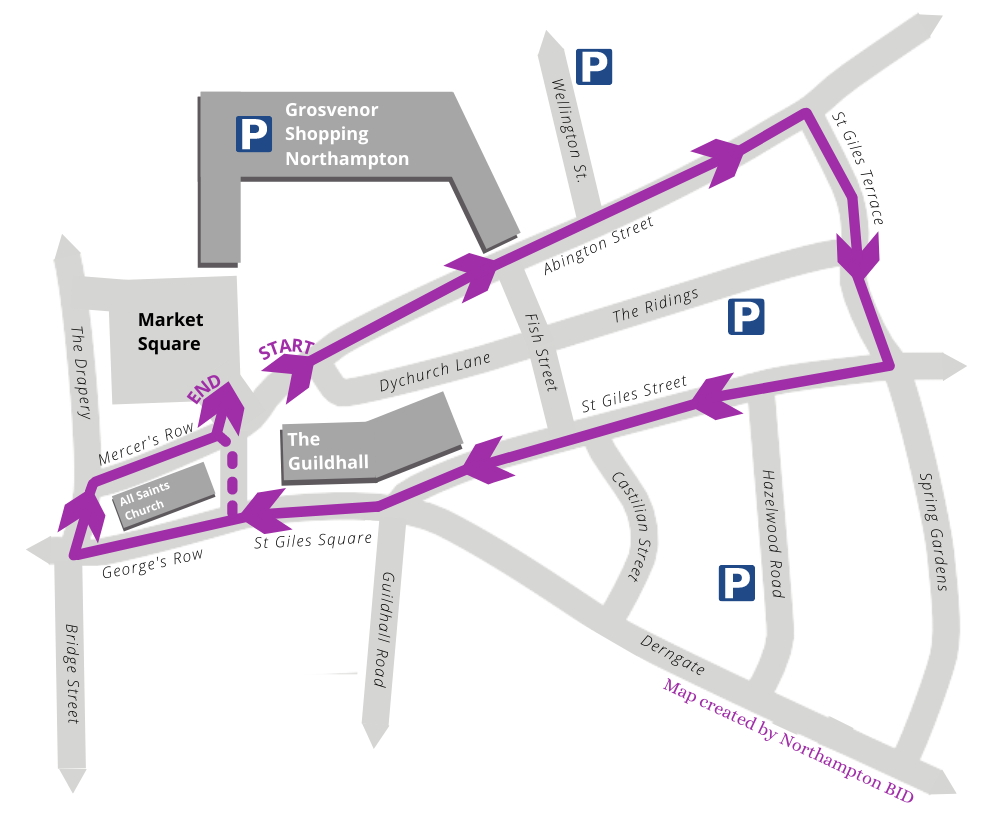 Programme for the day
---
10am – 4pm
Stalls Selling Cultural food & drinks and community stalls.
---
1pm-4pm
Cultural experiences – traditional cultural game karom, arts & crafts, henna painting, saree dressing, exhibitions by local community groups plus more. Performances from members of Northampton community groups.
---
4pm-4:30pm
Welcome dignitaries & candle lighting by dignitaries.
---
4:30pm-5:30pm
Performances by young people.
---
5:30pm
Preparation for Diwali procession.
---
6pm-7pm
Diwali Procession – Traditional walk around Town Centre with Diwali Lanterns.
---
7pm-8pm
Raj Tilak – Welcoming back of Lord Ram Short speeches by dignitaries. Diwali Lights switch on: Switching on of the lights to mark the celebration of the festival of lights.
---
The evening will finish with bhangra music & plenty of dancing!
Photo Album
The event has been organised by the Indian Hindu Welfare Organisation (IHWO) Northampton and supported by Northampton BID.