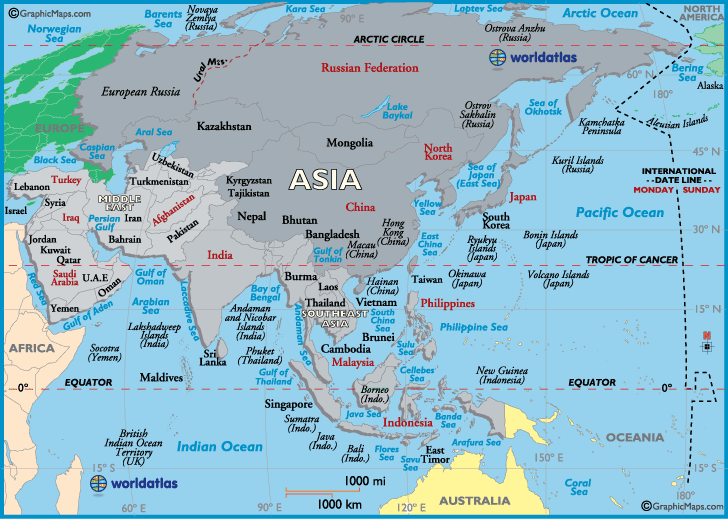 The latest news for the Asian community
Hear news for the Asian Community at 10am, 2pm and 6pm every weekday on Revolution Radio
27/3/2023
The leader of Indian's opposition Congress party Rahul Gandhi has said his disqualification by parliament was politically motivated.
On Friday, India's parliament stripped Mr Gandhi of his MP status a day after he was sentenced to two years in prison in a defamation case.
He was convicted by the court for 2019 comments about PM Narendra Modi's surname at an election rally.
The governing BJP says his expulsion conformed with parliamentary rules.
A Muslim man has received an apology after he was told he could not pray in an Ottawa train station
Viral video of the encounter between the man and a security guard was posted to TikTok by the National Council of Canadian Muslims (NCCM), Canada's largest Muslim organization who said more needs to happen so individuals can feel safe being able to practice their religion.
India's best-known comedian Kapil Sharma is starring in a new film, Zwigato, as a struggling food delivery rider trying to deliver enough orders to earn a bonus at the end of the day.
Sharma, the host of a popular comedy show in India is starring in the new movie which takes an unsentimental, even-handed look at the lives of toiling delivery riders.
In real life, nearly eight million workers are engaged in India's gig economy. According to a government projection, their numbers are expected to exceed 23 million by 2030..
23/3/2023
Indian opposition leader Rahul Gandhi has been sentenced to two years in prison in a criminal defamation case.
Mr Gandhi was convicted by the court in Gujarat state for 2019 comments about Prime Minister Narendra Modi's surname during an election rally.
He will not go to jail immediately - he was granted bail for 30 days and will file an appeal against the conviction.
Tremors have been felt in different parts of Punjab on Thursday after a magnitude 4.4 earthquake jolted the adjoining areas.
It comes just days after a magnitude 6.8 quake jolted the Afghanistan-Tajikistan border region on Tuesday.
And India has cancelled the manufacturing licence of a firm whose cough syrups have been linked to 18 child deaths in Uzbekistan.
The WHO in January had warned against the use of two cough syrups made by Marion Biotech in India, saying they were substandard.
Marion Biotech denies the allegations.
20/3/2023
A court in Pakistan has decided that a hearing into charges former Prime Minister Imran Khan sold state gifts could not take place due to clashes between his supporters and police.
Police said his backers threw stones and fired tear gas near the High Court in Islamabad.
The chaotic scenes saw Mr Khan unable to enter the court before the judge agreed that he could mark his attendance and return home.
The ex-PM denies the charges against him which he says are politically motivated.
Travellers flying into England from mainland China will no longer have to provide proof of a negative pre-departure test from next month.
The change will come into effect on 5 April - exactly three months after the measures started.
Ministers brought in controls after a spike in cases following Beijing's relaxation of its zero-Covid policy.
Their removal comes after greater transparency from China, the government said.
More than 150 Indian students have been told to leave the country by the Canadian Border Security Agency (CBSA), which says they arrived in the country on forged college admission letters.
The students say they were unaware of the forgeries and insist they were duped by their immigration consultation agency in India that provided them the document.
15/3/2023
The song Naatu Naatu from the hit Telugu-language film RRR has made history by becoming the first Indian film song to win an Oscar.
The blockbuster track won Best Original Song at the 95th Academy Awards, beating heavyweights like Lady Gaga and Rihanna.
India won a second Oscar for The Elephant Whisperers in the Best Documentary Short film category.
Supporters of Pakistan's main opposition leader Imran Khan have clashed with police outside his home as officers tried to arrest him.
Police fired tear gas shells to disperse the supporters, who threw stones and bricks in the city of Lahore.
He is facing allegations he sold state gifts while in office but says the case is politically motivated.
India's Supreme Court has rejected a plea seeking more compensation for victims of the 1984 Bhopal gas disaster which killed thousands of people.
The court said the issue could not be "raked up three decades after the settlement".
10/3/2023
Pakistan's President Dr Arif Alvi has called for a big leap in digital technology in the country.
The president said Pakistan needed to make early decisions in technology and keep pace with the fast-changing world.
He said it was important to directly improve its economy and make progress in public service delivery and stressed that it would enable the country to do more business in the revolutionalized world.
The worst forest fires in Goa's history are causing damage to biodiversity in the area, according to experts.
The fires have been burning out of control for a week in the Western Ghats area which is home to some of the world's rarest species.
Firefighters say it could be Monday before they are able to put the fire out due to the remote locations and steep landscape of the area.
And India is proposing to replace its over two-decades-old IT laws.
It's the world's second-largest internet market and the government is seeking to introduce a new Digital India Act to oversee the internet.
7/3/2023
Nine security officers were killed and at least 13 others were wounded during a suicide attack in southwest Pakistan.
The blast happened in Balochistan province when the officers were returning to the provincial capital Quetta after policing a festival.
Images show a police truck crushed and overturned.
It's the second attack on security forces in the area within 24 hours. No group has claimed responsibility.
Indian firefighters are trying to put out a fire at a waste plant which has led to a toxic smoke cover over many areas in Kochi city in Kerala state.
The fire began last week at a local waste management plant which processes tonnes of waste every day.
Residents have been advised to remain indoors and wear masks outside.
Local authorities have also announced that schools will be shut for younger children.
Weightlifter Mirabai Chanu has won the BBC Indian Sportswoman of the Year award for 2022 following a public vote.
The 28-year-old Commonwealth champion, who also won in 2021, becomes the first person to take the honour twice.
2/3/2023
Manish Sisodia, Delhi's former deputy chief minister who's now under arrest on corruption charges, has now resigned from all his ministerial posts.
In his resignation letter, he said he would stay away until the charges against him were proven false.
One of India's most high-profile politicians, Mr Sisodia is second in command of the Aam Aadmi Party (AAP), which governs the Indian capital and is vying to become a key opposition force ahead of next year's general elections.
Meanwhile Former Pakistan prime minister Imran Khan has announced the start of his own election campaign.
And Internet users have been shocked by footage of a giant snake shared by an officer of the Indian Forest Service (IFS), Susanta Nanda.
The video showed a King Cobra standing upright on the top of a slope apparently as high as a tree.
23/2/2023
Police in Pakistan have released the CCTV footage in the murder case of a Karachi resident Shahbaz Khan Achakzai
It's claimed the footage shows his wife Feroza returning from a graveyard after allegedly dumping her husband's decapitated body.
India has reiterated its stance on the war in Ukraine, saying it was time for dialogue and diplomacy, as finance officials from the Group of 20 (G20) start a meeting near the southern city of Bengaluru.
The meeting in the Nandi Hills summer retreat is the first major event of India's G20 presidency and the war in Ukraine is likely to feature prominently during the proceedings.
The Backstreet Boys, who have a massive fan base in India, will be returning to the country after 13 years for two concerts.
The band will play at Jio World Gardens, Mumbai on May 4 and Jawaharlal Nehru Stadium, New Delhi on May 5.
17/2/2023
A search of the BBC's offices in New Dehli and Mumbai by tax officials has ended after three days.
Staff faced lengthy questioning or were told to stay at the office overnight.
The investigation followed a BBC documentary in the UK which was critical of Indian Prime Minister Narendra Modi.
India's government has attempted to block people sharing India: The Modi Question, describing it as "hostile propaganda and anti-India garbage" with a "colonial mindset".
It focused on the prime minister's role in anti-Muslim violence in Gujarat in 2002, when he was chief minister of the state.
A leopard was captured from a house in Islamabad this week.
It's not known where the animal came from but it had found shelter in a house which was under construction.
Wildlife officials were injured during the operation but the leopard is safe and will be released after a medical examination.
A 23-year-old rapper who grew up in a slum has hit the national spotlight in India after winning one of the country's most popular reality shows.
MC Stan, who is from the western state of Maharashtra, his increased his fanbase by millions after winning the reality show Bigg Boss, the Indian version of Big Brother - his name has been trending on social media since the show's host, actor Salman Khan, announced he'd won.
14/2/2023
Pakistan's Central Investigating Agency says one of their 'most wanted criminals' was killed in a shootout with police in Lahore on Monday.
They say the local officers conducted an intelligence-based operation, killing Umar Gujjar who was a member of the Lala Shehbaz shooting gang.
Russia supplied India with around $13 billion of arms in the past 5 years, and placed orders for new weapons and military equipment totalling $10bn.
The details have emerged in a report from Russian state news agency which says India is the world's biggest buyer of Russian arms, accounting for 20% of Moscow's current order book.
India has replaced France as the world's biggest buyer of Scotch whisky by volume, latest figures show.
Whisky makers exported 219 million bottles to India, up 60% on 2021, the Scotch Whisky Association (SWA) said.
Scotch has long been a status symbol in India, but still has only a 2% share in the world's largest whisky market.
9/2/2023
Thousands have attended funeral prayers for Pakistan's divisive former president General Pervez Musharraf.
The ex-military ruler, who was president from 2001-2008, died in Dubai on Sunday after a long illness, and his body was repatriated to Pakistan.
The prayers took place at a military compound in Karachi, but senior figures were notably absent, including the army chief and Pakistan's current president.
An armed suspect opened fire at the Pak Colony police team near Karachi's Mewa Shah graveyard.
In the statement, the Senior Superintendent Of Police (SSP) Keamari stated that the armed suspect was stopped by police but he opened fire at them.
He was arrested in injured condition after the gunfight. Police also recovered a pistol from his possession.
And Pakistan's Ministry of Health and Drug Regulatory Authority is planning to increase the price of medicines by 350 percent.
The increase will affect the prices of 119 medicines in the country.
The proposal is seeking to increase the prices of medicines for typhoid, malaria, colds and other diseases.
7/2/2023
Hundreds of women are protesting in the north-eastern Indian state of Assam after their male relatives were arrested as part of a crackdown on child marriage.
State police have arrested more than 2,400 people since Friday.
This includes husbands and relatives of alleged child brides, as well as priests who officiated the marriages.
Pakistan's former president General Pervez Musharraf, who seized power in a coup in 1999, has died aged 79.
The former leader - who was president between 2001 and 2008 - died in Dubai after a long illness, a statement from the country's army said.
Wikipedia has been blocked in Pakistan for hosting "blasphemous content".
The move was announced on Saturday after the free online encyclopaedia was given a 48-hour deadline to remove some material.
Other platforms including Tinder, Facebook and YouTube were previously blocked in the country.
A pregnancy photoshoot by an Indian transgender couple - who paused their hormone therapy to have a baby - is being widely shared on social media.
Ziya Paval, 21, and her partner Zahad, 23, who live in the southern state of Kerala, were in the process of gender transition when they decided to have a baby.
2/2/2023
Authorities are investigating how a suicide bomber killed at least 100 people at a mosque in a high security zone in Peshawar, Pakistan.
The attack, one of the country's deadliest in recent years, has shocked Pakistanis. Most of the dead were security force members at prayer.
It comes two months after the Pakistani Taliban abandoned a ceasefire.
A claim that the hard-line Islamist militant group Tehrik-i-Taliban Pakistan (TTP), as it is known, carried out Monday's bombing was later denied by the group but some observers think this could be a distraction ploy.
A sharp jump in capital spending, income tax relief to the middle class and efforts at financial discipline marked India's last full budget before the general election next year.
Finance minister Nirmala Sitharaman announced $24bn for railway projects and money for the construction of 50 new airports and increased spending on affordable housing projects.
And India has witnessed unprecedented protests so far this year after top athletes spoke up against the country's wrestling federation and accused its president and coaches of sexual misconduct.
31/1/2023
At least 59 people have been killed by a bomb that apparently targeted policemen praying in a mosque in Peshawar, Pakistan.
The mosque is within the tightly-guarded police headquarters area.
Prime Minister Shehbaz Sharif said "terrorists want to create fear by targeting those who perform the duty of defending Pakistan".
No group has said it carried out the attack, but it has been linked to the Pakistan Taliban.
The group ended a ceasefire in November, and violence has been on the rise since.
Early unconfirmed reports said a bomber had blown himself up in the mosque on Monday.
Rahul Gandhi MP, a senior leader of India's main opposition Congress party, has completed a 2,500 mile-long "unity march" across India.
The five-month-long march began in the southern state of Tamil Nadu, and finished in Srinagar, the capital of Jammu and Kashmir.
The march has drawn large crowds across the country, with a number of celebrities endorsing it.
Analysts, however, say it is unclear if this will translate into votes.
Mr Gandhi said the march - called Bharat Jodo Yatra - was aimed at uniting Indians against hatred and fear being spread in society.
Indians are celebrating after the women's cricket team won the inaugural Under-19 World Cup, in what has been called a landmark moment in the history of women's cricket in India.
India thrashed England by seven wickets in an exciting one-sided final held in South Africa on Sunday.
This is the first women's cricket team to have won a world championship.
Prime Minister Narendra Modi called their victory a thrilling and inspiring moment for the country.
25/1/2023
India and Pakistan came "close" to a "nuclear conflagration" in February 2019, former US Secretary of State Mike Pompeo has said in his new memoir.
This happened after Delhi launched strikes against militants in Pakistani territory following an attack on Indian troops in Kashmir.
Tensions flared up at one of India's best-known universities over the screening of a BBC documentary on Prime Minister Narendra Modi and his role in the 2002 Gujarat riots.
Students accused officials at Jawaharlal Nehru University (JNU) of cutting off power and internet supply to stop Tuesday evening's screening.
India has said the documentary lacks objectivity and is "propaganda" and have blocked the documentary on YouTube and Twitter.
The song Naatu Naatu from the hit Telugu-language film RRR has won a best original song Oscar nomination.
It's the first Indian feature film to be nominated for anything other than best international film at the Academy Awards, which take place in March.
The five franchises for the inaugural cricket Women's Premier League in India have been sold for £465m.
The WPL, which takes place in March, is a women's version of the Indian Premier League (IPL), the world's biggest Twenty20 franchise competition.
Owners of three existing IPL teams - Royal Challengers Bangalore, Mumbai Indians and Delhi Capitals - secured the rights for women's franchises.
23/1/2023
A rescue operation to find people trapped in an avalanche on a Tibetan highway has now ended, with Chinese state media reporting the death toll to be at least 28.
People were left trapped in their vehicles as falling snow engulfed the exit of a tunnel in the south-eastern city of Nyingchi on Tuesday evening.
Local rescuers said the avalanche was "triggered by powerful winds".
It is not known how many people are still missing.
An Indian state minister's comments on culling tigers has sparked a debate on conservation.
AK Saseendran, wildlife minister in Kerala, was reported as saying that his government may consider solutions including sterilisation or culling to check tiger numbers in the state.
He was speaking amid outrage over the death of a farmer in a tiger attack.
Thousands of people have lined the streets of London to welcome in the Year of the Rabbit at the capital's annual Chinese New Year celebrations.
Dancers and dragons joined a parade around Chinatown before performers took to the stage in front of the National Gallery in Trafalgar Square.
Martial arts displays, music shows and cultural activities were also held in streets across the West End.
The event is the biggest Chinese New Year celebration outside of Asia.
18/1/2023
Police in India have arrested two men in connection with the deaths of four people near the US-Canada border in January 2022.
The bodies, including that of a three-year-old child, were found lying together frozen in a field in Canada's Manitoba, 12m away from the US border.
The family were from Gujarat's Dingucha village, where many locals aspired to move abroad. The news of their tragic deaths - they walked hours in -35C temperatures - made headlines around the world.
China's population has fallen for the first time in 60 years, with the national birth rate hitting a record low - 6.77 births per 1,000 people.
The population in 2022 - 1.4118 billion - fell by 850,000 from 2021.
China's birth rate has been declining for years, prompting a slew of policies to try to slow the trend.
But seven years after scrapping the one-child policy, it has entered what one official described as an "era of negative population growth".
For the first time in nearly three years - since the pandemic started, India reported less than 100 new Covid 19 cases on Monday as infections continue to drop to fresh lows.
Cases have been steadily falling in India despite a massive surge in cases in China prompting fears of a new wave of infections.

Read more at:
http://timesofindia.indiatimes.com/articleshow/97071407.cms?utm_source=contentofinterest&utm_medium=text&utm_campaign=cppst
16/1/2023
At least 68 people have died in a plane crash in Nepal.
The flight from Kathmandu to the tourist town of Pokhara crashed and caught fire on Sunday morning.
Mobile phone footage showed the Yeti Airlines flight rolling sharply as it approached the airport.
The country will observe a day of mourning for victims of the worst air disaster for some three decades in Nepal.
It's been announced that the whole of India will be covered by Doppler radar weather forecasting system by 2025.
The development was revealed during an event here to celebrate 148th foundation day of the founding of the Indian met department.
And thousands stand to lose their jobs as the India Adani plants shut down
The Adani Group - owned by billionaire Gautam Adani, the world's third richest man - acquired the factories in September, but soon ended up in a dispute with local transport unions over freight charges.
The company said operations had become "unviable" because of the losses it was incurring due to "high transportation costs".
The stand-off has not just affected the 2,000-3,000 people who were directly employed by these plants, but also thousands of others.
11/1/2023
Thousands of people living on disputed land in India's Haldwani area are preparing to be made homeless in a mass eviction.
Government officials allege that more than 50,000 people, most of them Muslims, are living on land that belongs to the Indian Railways. But residents say they have been living in the area for decades, and that the railways has no documents to support its claim.
India's top court had temporarily stayed the demolition of over 4,000 homes but people are still worried about the fate of their homes.
Donors from around the world have pledged more than $9bn (£7.4bn) to help Pakistan recover from the devastating floods that hit the country last year.
It amounts to more than half of the estimated $16.3bn Pakistan needs to recover from the disaster.
Last year's floods killed at least 1,700 people, displaced eight million more and destroyed infrastructure.
Indians are celebrating after Telugu movie RRR created history by winning a Golden Globe - a first for the country.
The film's catchy musical number, Naatu Naatu, was awarded best original song, beating heavyweights like Taylor Swift and Rihanna.
The hit song was filmed in front of Ukraine president Volodymyr Zelensky's official residence in 2021.
9/1/2023
Months after devastating floods in Pakistan, millions remain homeless and need shelter, an aid volunteer says.
Up to 33 million people were affected earlier this year amid widespread devastation in monsoon season.
A UN report said about eight million are still potentially exposed to floods or live close to affected areas.
Imran Hameed, founder of Bearded Broz, in Smethwick, said more help was needed from around the world otherwise "it's only going to get worse".
Meanwhile, Pakistan's government has ordered shopping centres and markets to close early every day as the country faces an economic crisis.
Defence minister Khawaja Asif says the measures will save the South Asian nation around 62bn Pakistani rupees (£228.9m).
A severe cold wave has gripped many parts of northern India, with temperatures plummeting to -6C in Kashmir.
The famous Dal Lake has partially frozen, making it hard for boatmen to ferry passengers and tourists.
Water pipelines have frozen in some parts of Kashmir, road transport has been severely affected and supply chains have been disrupted, making it hard for local communities to meet their daily needs.
India's capital Delhi has also been reeling under temperatures as low as 2.2C. The cold snap has been particularly hard for Delhi's homeless people.
22/12/2022
Pakistani security forces have retaken a police station that was captured, killing all 33 hostage-takers, the defence minister has said.
Islamist militants from the Pakistani Taliban seized the centre in the remote north-western Bannu district on Sunday.
Several people, including security officials, were inside at the time.
A man who strangled his wife with her own scarf 21 years ago after being "embarrassed" at her attempts to secure a divorce has been jailed.
Zafar Iqbal, 62, murdered Naziat Khan in front of their three young daughters at her home in Norbury, south-west London, in August 2001.
Iqbal then abandoned the children to an acquaintance and fled to Pakistan.
At the Old Bailey, he was sentenced to a minimum of 19 years after he admitted murdering the 38-year-old.
India's foreign minister has said that the country has scaled up troop deployment along a disputed border with China to an unprecedented level.
S Jaishankar added that India wouldn't let China "unilaterally change" the status quo at the border.
His comments came days after Indian and Chinese forces clashed in a disputed area along the border in Arunachal Pradesh state.
20/12/2022
Football fans in the southern Indian state of Kerala have always distinguished themselves for their love for football in a cricket-crazy country.
But a couple stood out in their devotion for the beautiful game. Sachin R and R Athira's wedding date coincided with the final on Sunday.
Sachin is an ardent fan of Argentina star Lionel Messi, while Athira is a fan of French forward Kylian Mbappe.
So when they got married, over their jewellery and traditional wedding attire, the couple wore number 10 jerseys in French and Argentinian colours.
In Karachi in Pakistan a suspected criminal was killed by an angry mob whilst inside a police van. His accomplice was also seriously wounded.
The incident took place in Korangi where the two suspects opened fire during a robbery.
India's junior health minister Bharati Pravin Pawar has revealed that at least 40 children in India have died this year due to measles and there have been around 10,000 cases of the disease.
16/12/2022
At least 21 people including children have been killed after a landslide hit a holiday campsite in Malaysia's Selangor state.
Families were sleeping in their tents when the landslide happened around 03:00 Friday (19:00 GMT Thursday) at a farm stay in Batang Kali township.
Hundreds of rescuers spent Friday digging through mud to find survivors.
The farm's managers said at least 30 children and 51 adults were registered for an overnight stay.
The price of milk in Karachi has been increased by 10 Rupees per litre.
A meeting was held under the chairmanship of commissioner Karachi in which he accepted the demands of dairy farmers.
The meeting decided to increase the retail price of milk from 170 to 180 Rupees.
Two civilians were killed and another injured in a firing incident outside a miliatry camp in Kashmir's Rajouri district early on Friday, officials said.
The army blamed unidentified terrorists for the incident.
14/12/2022
India says its forces have clashed with Chinese troops in a disputed area along the border, the first such flare-up in more than a year.
The nations had been working to de-escalate tensions since a major clash killed at least 24 troops in 2020.
But on Monday, the Indian army said there had been a clash in the Tawang sector of Arunachal Pradesh state last Friday, the eastern tip of India.
Both sides were involved with a few soldiers suffering minor injuries.
Reuters reported an Indian army source saying at least six Indian troops were injured.
A policeman sustained injuries in firing resorted to by unidentified assailants in Chaman city in in Pakistan's Balochistan region on Tuesday.
Unidentified gunmen on a motorcycle opened fire at a policeman on Chaman's Mall Road, leaving him seriously wounded. The attackers fled from the scene immediately.
The wounded cop was immediately shifted to the hospital by the rescue workers. Police contingents reached the crime scene and started operation to arrest the culprits.
A video of a science project exploding during an exhibition at India's Ghatshila College has appeared on Twitter.
It showed people closely observing the model rocket at Ghatshila College in the East Singhbhum district in India's Jharkand state.
It exploded when one of the students pressed the button in advance which caused an explosion. Eleven people were injured but none of them was in critical condition.
12/12/2022
India's PM Narendra Modi has hit out at his opponents for following the 'politics of short cuts' by wasting money for narrow political gains and described them as the biggest enemy of taxpayers.
He said "Those whose only goal is to come to power, making false promises to grab power can never build a nation.
The activities of a gang of human traffickers involved in abducting and extorting Pakistani students in Turkey have been unearthed following the surfacing of videos.
A gang involved in abducting Pakistani students for ransom has been unearthed after the surfacing of videos in which youths were seen captivated and tortured by the alleged abductors.
In Karachi, two bandits were wounded after being shot by members of the public on the famous food street of Karachi, Burns Road.
The local people took on the alleged criminals after they found them snatching personal belongings in the street. They reportedly surrounded the bandits and opened fire on them.
The wounded men were then handed over to the police who are now investigating.
8/12/2022
A woman has been found alive, married with children after she was declared dead seven years ago in India's Uttar Pradesh state.
A man named Vishnu was sentenced to seven years in prison for allegedly murdering and kidnapping her.
Vishnu's mother approached the court to prove her son innocent and following an investigation, the missing woman was identified by her father.
A horrific video of six people stoning a man to death in India is being shared on Twitter.
The video showed the suspects cornering the alleged victim Balappa, a resident of the Badami area, outside a medical store in Karnataka state's Bengaluru city.
And the supreme court in Pakistan has banned heavy vehicles from the streets of Karachi between 6am and 11pm.
The ban has come in to force in the city and will mean heavy traffic is prevented from entering the metropolis.
6/12/2022
A young girl jumped off the Shanghai Bridge in Lahore in an attempted suicide on Tuesday.
The 20-year-old girl was taken to the General Hospital where she remains in a critical condition.
According to the police, the girl was riding a motorcycle with her brother when they had a verbal fight.
Police said further investigation is underway after recording the statements of the injured girl's family.
In another incident today, a woman in Dera Ghazi Khan jumped into the Indus River after allegedly facing domestic issues.
Union minister Anurag Thakur on Tuesday said that India will become a hub of drone technology and the coountry will require at least one thousand new drone pilots by next year.
The Executive Committee of the National Economic Council (ECNEC) has approved seven development projects worth over Rs440 billion for reconstruction and rehabilitation in flood-affected areas of Pakistan.
The approval was granted in a meeting of the ECNEC that was held in Islamabad on Tuesday with Minister for Finance and Revenue Senator Mohammad Ishaq Dar in the chair.
5/12/2022
The Election Commission of Pakistan has taken steps to remove former prime minister Imran Khan as chairman of the Pakistan Tehreek-e-Insaf (PTI) party.
According to sources, the action was taken after Khan;s disqualification in the Toshakhana case.
Following the visit of a Russian delegation to Pakistan, the State Minister for Petroleum Musadik Malik said the country will be buying petrol and diesel from Russia at discounted rates.
The Minister said the deal was good news for Pakistan's economy.
A crocodile breeding centre in India is in the process of shifting 1,000 crocodiles to a zoo located some 1,200 miles away - and owned by billionaire Mukesh Ambani.
Last year India's zoo regulator approved the transfer of mugger crocodiles from the southern state of Tamil Nadu to a zoo in the western state of Gujarat.
Officials said the crocodiles were being relocated as overcrowding in their original home was leading to fights.
2/12/2022
China's former leader Jiang Zemin, who came to power after the Tiananmen Square protests, has died at 96.
State media said he had died just after 12:00 local time (04:00 GMT), in Shanghai, on Wednesday.
Jiang presided over a time when China opened up on a vast scale and saw high-speed growth.
His death comes as China sees some of its most serious protests since Tiananmen, with many demonstrating against Covid restrictions.
A Chinese Communist Party statement said he died of leukaemia and multiple organ failure.
Victims of India's Morbi bridge collapse are still waiting for answers, month after the tragedy struck.
135 people were killed in the tragedy on 30 October when a footbridge collapsed in the western Indian state of Gujarat, plunging hundreds of people into a river.
Most of the victims were women and children.
The bridge - built in the 19th Century - was a popular tourist spot in Gujarat's Morbi district and had reopened just days before the collapse after repairs.
After the tragedy, Morbi municipality officials said that Oreva, the private firm contracted with maintaining the bridge, had not been issued a safety certificate before reopening it. They also claimed that they were unaware that the bridge was open to the public, though thousands of people had been visiting the spot.
A day after the accident, police arrested nine people, including Oreva staff, ticket collectors and security guards at the bridge. They are in judicial custody after their bail plea was rejected.
But no senior Oreva official, including owner Jaysukhbhai Patel, has been named in the case or questioned so far. In fact, Mr Patel - who was filmed praising the quality of the repair work at the time of the bridge's reopening - has not been seen in public since the incident.
According to a forensic report submitted by prosecutors in a local court, the rusted cables that were supporting the bridge had not been changed during repairs. While the bridge's capacity was around 100 people at a time, more than 3,000 tickets had been sold on the day of the accident.
The Gujarat High Court has sharply criticised the Morbi municipality and asked the government to explain in detail the action taken against officials who should have overseen the condition of the bridge.
Three Chinese astronauts have taken off for the Tiangong space station to make its first in-orbit crew handover.
It will be the second permanently inhabited space outpost, after the Nasa-led International Space Station from which China was excluded in 2011.
The fresh crew will live on the station for six months, taking over from three colleagues who arrived in June.
There will be a week-long handover period, in part to trial the station's ability to house six astronauts.
The new crew lifted off on Tuesday in the Shenzhou-15 spacecraft or "Divine Vessel" from the Jiuquan Satellite Launch Centre in the Gobi Desert in north-west China.
It is the last of 11 missions required to assemble the station that is expected to operate for around a decade and run experiments in near-zero gravity.