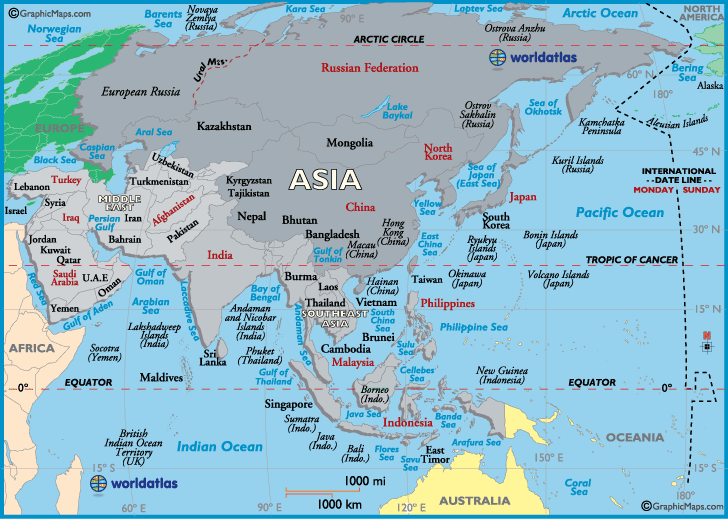 The latest news for the Asian community
Hear news for the Asian Community at 10am, 2pm and 6pm every weekday on Revolution Radio
22/09/2023
India suspends visa issuance to Canadian citizens amidst escalating tensions over the killing of a Sikh separatist in Canada. Both nations deny involvement but tensions rise, affecting diplomatic missions and relations.
Pakistan's Caretaker Prime Minister Anwaar-ul-Haq Kakar speaks at the Council on Foreign Relations, expressing hope for strong Pakistan-US relations. He emphasizes shared values, economic collaboration, climate change action, and concerns over terrorism and the situation in Kashmir.
India's parliament passes a bill guaranteeing one-third of seats for women in the lower house and state assemblies, aiming to boost women's political participation. However, its implementation awaits the completion of census and constituency boundary redrawing, which may take years.
21/09/2023
In India's Manipur state, ethnic conflict has led to civilian "village defense forces" forming makeshift bunkers, armed with homemade weapons, amid fear and violence. Shocking incidents, including brutal killings and sexual crimes, have left over 200 people dead, predominantly from minority Kuki groups. The conflict gained global attention in July, prompting Prime Minister Narendra Modi to address the situation.
India has issued an advisory to its citizens in Canada, urging "utmost caution" due to escalating tensions between the two countries. The move follows the expulsion of diplomats and allegations linking India to the killing of a Sikh separatist leader in Canada. Relations have soured recently due to anti-India activities and concerns over safety for diplomats opposing separatist agendas.
In Matiari, Sindh, a tragic incident occurred as a 12-year-old boy named Faizan was found hanging from a tree. Authorities suspect he was sexually assaulted before being killed. Police and rescue workers are investigating, and family members have shared that Faizan left home to cut wood. A post-mortem will determine further details regarding the assault.
20/09/2023
Canadian Concerns: Sikh and Muslim leaders in Canada have called for increased vigilance against potential threats following an investigation into possible links between India and the killing of Sikh leader Hardeep Singh Nijjar in British Columbia. India rejected allegations of involvement, labeling them "absurd."
Tragic Accident in Jammu and Kashmir: A dumper truck accident in Jammu and Kashmir's Ramban district claimed three lives as the vehicle plunged into a gorge. The driver survived with injuries, and an investigation is underway.
Cabinet Committee Changes in Pakistan: Pakistan's Caretaker Finance Minister, Shamshad Akhtar, has been removed as chairman of the Cabinet Committee on Privatization (CCoP), with Federal Minister for Privatization Fawad Hassan Fawad taking over. Akhtar's earlier comments on the economy were later clarified as being "misinterpreted."
19/09/2023
India-Canada Dispute: India rejects allegations by Canada's PM Trudeau of its involvement in a Sikh leader's murder in Canada. Tensions rise as diplomats are expelled, with India dismissing claims and accusing Canada of sheltering "Khalistani terrorists and extremists."
Lunar Mission Progress: India's Chandrayaan-3 lunar lander and rover continue their mission, exploring the Moon's south pole. The rover has traveled over 100 meters, navigating rugged terrain and avoiding craters, thanks to its unique wheel mechanism. Scientists remotely control its movements.
IMF Concerned Over Petroleum Smuggling: The IMF has sought a report from Pakistan on efforts to curb monthly smuggling of 143 million liters of petroleum products, causing revenue shortfalls and a loss of approximately Rs10 billion in customs levies. The lender urges Pakistan to control this smuggling issue.
18/09/2023
Kidnapping Case Developments: The case of the alleged kidnapping and recovery of 13-year-old domestic worker Wajiha takes a new turn. Reports reveal that the house where Wajiha was found belongs to a government officer, adding complexity to the situation. Wajiha's video statement sheds light on her ordeal, including threats and alleged inappropriate behavior by the accused. With police involvement, the recovery of the girl involved her friend Rameen.
Sheikh Rasheed's Arrest: Former interior minister Sheikh Rasheed's arrest raises concerns as he was apprehended without arrest warrants and is being held at an undisclosed location. No charges or ongoing investigations are reported. Legal action seeks his presentation in court and protection of his legal rights.
Assam's Ongoing Flooding Woes: Residents of Assam, India, including Monuwara Begum, continue to endure annual flooding that disrupts their lives and livelihoods. Rising water levels and erratic floods due to climate change pose significant challenges for the region's farmers and island dwellers. Despite local climate action plans, federal government approval and funding remain pending, leaving vulnerable communities in limbo.
15/09/2023
In Bangladesh, two prominent human rights advocates, Adilur Rahman Khan and Nasiruddin Elan, have been sentenced to two years in jail in a move seen as part of a government crackdown ahead of elections. They lead the Odhikar human rights organization, known for documenting extrajudicial killings and police brutality. The charges stem from a fact-finding report they compiled a decade ago. This verdict has raised concerns among human rights defenders and international observers as Bangladesh approaches a general election.
India's southern state of Kerala is grappling with its fourth outbreak of the deadly Nipah virus since 2018. The virus, for which there is no vaccine, has claimed two lives so far, with more cases reported. Experts are collecting samples from bats and fruit trees, as the virus spreads through contact with infected bats, pigs, or people. Several preventive measures, including shutting public institutions, have been implemented, and neighbouring states have ordered tests for visitors from Kerala.
In cricket news, Sri Lanka secured a spot in the Asia Cup final, defeating Pakistan in a thrilling match. Charith Asalanka played a pivotal role, scoring an unbeaten 49, while Kusal Mendis contributed with 91 runs. Pakistan posted a commendable total of 252/7. Despite Pakistani bowlers taking back-to-back wickets, Sri Lanka emerged victorious. The Asia Cup 2023 has been marked by exciting cricket action.
14/09/2023
In Indian-administered Kashmir, three security officers were killed in an ongoing gun battle with rebels in Anantnag, while another soldier and two rebels died in a separate encounter in Rajouri. Army helicopters were used for evacuation amid heavy gunfire. The region's police chief vowed to bring the perpetrators to justice.
Afghanistan and Pakistan are trading blame over the closure of the Torkham border crossing after cross-border firing. The Taliban rejected Pakistani government accusations, leading to a standoff at the vital transit point.
Former Pakistan Prime Minister Imran Khan's judicial custody, related to charges of leaking state secrets, has been extended by two weeks. Khan, along with former Foreign Minister Shah Mahmood Qureshi, faces charges of disclosing confidential information, sparking political controversy.
13/09/2023
In India's Haryana state, the arrest of cow vigilante Monu Manesar, accused of inciting communal violence and uploading inflammatory social media posts, follows deadly clashes between Hindu groups and Muslims in Nuh district. The tension escalated after Manesar, also implicated in a lynching case earlier this year, released a provocative Facebook video.
Canadian Prime Minister Justin Trudeau's delayed departure from India due to aircraft issues highlights growing tensions between Canada and India. Disputes over issues including trade talks and protests by the Sikh community strained relations during Trudeau's visit for the G20 summit.
Despite the historical rivalry between Pakistan and India, cricket fans from both nations share admiration for Indian cricketer Virat Kohli. His ability to maintain sportsmanship amid political tensions has won him fans, even across the border, as Pakistani supporters expressed their affection during a recent Asia Cup Super 4 match in Sri Lanka.
12/09/2023
Former Pakistan Cricketer Sentenced: In the Netherlands, a former Pakistan international cricketer has been given a 12-year prison sentence for threatening far-right MP Geert Wilders. The case revolved around a video posted online in 2018, where Khalid Latif offered a reward to anyone who would harm the politician. The video was in response to offensive comments made by Mr. Wilders about the Prophet Muhammad. Latif, who currently resides in Pakistan, is unlikely to serve his sentence due to the lack of an extradition treaty.
UK-Pakistan Child Custody Case: Five children, who had traveled from the UK to Pakistan with Sara Sharif's father, were briefly taken by police but have now been returned to her grandfather. Sara Sharif was found dead in her UK home, prompting a search for her father and his partner, who had fled the country with the children. A court hearing to determine custody is scheduled for tomorrow.
Footballers Abducted in Balochistan: Six footballers in Pakistan's Balochistan province remain missing after being abducted while en route to a local tournament. The government and paramilitary forces have launched efforts to rescue the young athletes. No group has claimed responsibility for the abductions, but Balochistan has seen unrest due to separatist movements and militant groups.
11/09/2023
In Karachi, police have intensified crackdowns on illegal Afghan citizens, arresting 123 individuals who entered the metropolis illegally. Balochistan Caretaker Information Minister Jan Achakzai stated that 60 Afghan citizens were arrested to combat drug cultivation. The government demands action against terrorist bases and assures that cleared Afghans will be allowed to reside in Pakistan. Additionally, the Civil Aviation Authority issued new guidelines for flights originating from Afghanistan entering Pakistan's airspace.
PIA employees are still awaiting their August salaries due to financial troubles resulting from the freezing of bank accounts by the Federal Board of Revenue. The caretaker government has promised funds, ensuring salaries will be disbursed within a week. PIA's accounts were frozen due to non-payment of over Rs 8 billion in taxes, although this won't affect flight operations.
The UK Prime Minister has raised the case of Scottish Sikh Jagtar Singh Johal, held by Indian authorities since 2017, in talks with India's Prime Minister Narendra Modi. Over 70 MPs pressured Rishi Sunak to advocate for Johal's release, although the Foreign Office initially ruled out intervention. Sunak confirmed discussing this case and other consular matters, stating that the Foreign Office continues to support Johal's family. Johal's detention, allegations of torture, and his legal situation remain contentious issues between the UK and India.
8/09/2023
In Karachi, a tragic incident occurred as Jamaat-e-Islami (JI) union councillor, Mohammad Habib, was shot dead during a brawl over illegal electricity connections. JI Karachi President Hafiz Naeem ur Rehman alleged that the Kunda mafia had the backing of the PPP, demanding immediate action from the authorities to arrest the culprits.
The caretaker home minister of Sindh, Haris Nawaz, announced a crackdown against street criminals and drug peddlers in Karachi. He emphasized the need for citizens to cooperate with law enforcement agencies and report incidents rather than resist armed criminals. Nawaz intends to meet with the Chief Justice of the Sindh High Court to enhance efforts against street crime and drug trafficking.
In a heartbreaking case, Surrey Police is investigating the death of 10-year-old Sara Sharif, with an international manhunt for her father, stepmother, and uncle. Detectives are reaching out to the Pakistani community in Woking, displaying information in Urdu to encourage cooperation. Sara's cause of death remains undetermined, and authorities are working with Interpol and other agencies to locate her family.
7/09/2023
Controversy in India: The government's use of "Bharat" on official invitations sparks debate. Critics question whether this signals a name change from "India" to "Bharat," a term from ancient Sanskrit scriptures.
Tragedy in Karachi: A father and son were fatally attacked by armed robbers at their bookshop, highlighting rising crime concerns in the city. This incident follows recent cases of violence during robbery attempts.
Civil Aviation Authority Clash: Tensions rise between CAA management and employee unions. Protests are scheduled, with disputes over registered and unregistered unions, further complicating the situation.
6/09/2023
G20 Summit in India: Leaders of the world's wealthiest nations have converged in New Delhi for the G20 summit, marking the first time India has hosted this prestigious event. The city is decked out with ornamental flowers and fresh paint on public buildings to welcome the leaders.
Editors Guild of India Faces Legal Action: In Manipur state, India, two cases have been filed against members of the Editors Guild of India (EGI) following their report criticizing media coverage of ongoing ethnic violence. The EGI office bearers face charges of promoting enmity between different groups, defamation, and criminal conspiracy. The violence in Manipur has claimed over 150 lives, with concerns raised about the government's role.
Tragic Death of Sara Sharif: In a heart-wrenching story, the mother and grandmother of 10-year-old Sara Sharif speak out about her tragic death in Woking. Sara was found dead in August, and police are seeking to locate three family members in Pakistan as part of their murder investigation. Her mother, Olga Sharif, revealed the extent of Sara's injuries and her troubled relationship with her ex-husband. Olga Sharif's interview sheds light on the complex circumstances surrounding Sara's untimely death.
5/09/2023
A TikTok influencer and her mother have been jailed for life for ambushing and murdering two men during a high-speed car chase. Mahek Bukhari and her mother Ansreen Bukhari were sentenced for their involvement in the killing of Saqib Hussain and Mohammed Hashim Ijazuddin in February last year. The victims died when their car was deliberately rammed off the road. The court heard that the killings were a result of a long-running affair and threats of exposure.

Gulzar Khan from Pakistan is facing deportation back to Pakistan after entering India illegally in 2011 and marrying his Indian lover. Cross-border love stories between Indians and Pakistanis are rare due to tense relations between the two nations. Mr. Khan hid his identity and nationality from his wife for eight years until he was arrested. Many couples who illegally cross the border for love face similar challenges due to visa restrictions.

The Asia Cup group game between Pakistan and India ended without a result due to rain. Pakistan, who won their opener against Nepal, have qualified for the Super Four stage. India will join them if they avoid defeat by Nepal in the final group game. The match took place in Sri Lanka, as they joined Pakistan as co-hosts of the tournament. Political tensions have limited matches between Pakistan and India to ICC global tournaments or Asia Cup matches at neutral venues.
4/09/2023
India has experienced a surge in electricity demand due to lower hydroelectricity output caused by the driest August in over a century. As a result, the country has increased its use of coal to generate electricity, with coal's share in power output rising to 66.7 percent in August, the highest in six years. The government has defended the use of coal, citing lower per capita emissions compared to richer nations and rising renewable energy output. However, analysts attribute the higher power demand to factors such as insufficient rain for agriculture, intermittency of renewables, and increased cooling demand.

The Counter-Terrorism Department in Punjab, Pakistan, has arrested seven suspected terrorists belonging to banned organizations, including two commanders of the banned ISIS. Explosive material, grenades, and cash were recovered during the raids conducted in multiple cities. The arrests were part of efforts to maintain law and order in the province, with a total of 65 suspects taken into custody during combing operations.
In India, a cough syrup bought over the counter from a local chemist in Ramnagar has been linked to the deaths of at least 12 children, all under the age of five. The syrup was found to contain high amounts of diethylene glycol, a toxic compound that can cause kidney failure and death if ingested. The parents of one three-year-old boy who died allege that the cough syrup caused their child's death. The manufacturer denies responsibility, stating that their medicine is not harmful.
1/09/2023
In Pakistan, a suicide attack on a security convoy in the northwest has resulted in the death of at least nine soldiers, with five others wounded. No group has claimed responsibility for the attack in the Bannu district. The region, which borders Afghanistan, has seen an increase in attacks since talks between armed fighters and the government broke down.
Drought in Sri Lanka is severely impacting the livelihoods of farmers, with over 95% of their crops destroyed. The southwest monsoon, crucial for the summer harvest, has been scarce due to the El Nino weather pattern. Experts fear that if the country does not receive adequate rainfall next March, it will be forced to rely on expensive imports for its staple food, rice.
Cricket fans are eagerly anticipating the India-Pakistan match in the Asia Cup 2023. The two teams, known for their fierce rivalry, have not played a bilateral series since 2012. Despite political tensions, both countries rely on each other for their cricketing success. The match will take place at a neutral venue in Sri Lanka.
31/08/2023
Protests across Pakistan against high electricity bills
Protests have erupted in Pakistan as citizens express their frustration over soaring electricity bills. Prices have doubled in the past year, while fuel rates have increased by over 150 percent. The government's refusal to reduce energy prices without approval from the International Monetary Fund (IMF) has fueled the demonstrations. Protests have taken place across major cities, with people burning utility bills and demanding relief from the unbearable financial burden.
'Wait never ends' for families of the forcibly disappeared in Bangladesh
Families in Bangladesh are pleading for justice as over 600 people have disappeared since the Awami League government came to power. Children and their mothers gathered in Dhaka to mark the International Day of the Victims of Enforced Disappearances. They shared their pain and exhaustion, demanding the return of their missing fathers allegedly abducted by state agencies. The organization Maayer Daak, Benagli for Mother's Call, has been fighting for justice for the victims of enforced disappearances since 2014.
Torrential rains kill at least 21 people in Tajikistan
Tajikistan has been hit by a devastating natural disaster, with at least 21 people losing their lives due to torrential rains. Flooding, landslides, and mudflows have affected three towns in the central region of the country. The government has warned of the continued risk of landslides and urged caution, particularly in mountainous areas. Images and videos on social media show the extent of the damage caused by the heavy rains. The European Union's ambassador to Tajikistan has offered condolences to the affected families.
30/08/2023
India's moon rover has confirmed the presence of sulphur and detected several other elements on the lunar south pole. The rover, named Pragyan, will continue to explore the region for signs of frozen water and study the moon's atmosphere and seismic activity.

Former Pakistan Prime Minister Imran Khan has had his three-year sentence for corruption suspended. However, it is unclear if he will be released from jail as he is facing charges in a separate case. Khan's lawyers argue that the charges against him are politically motivated.

3. Hosts Pakistan kick off the Asia Cup, taking on tournament debutants Nepal. The 13-match tournament will be co-hosted by Sri Lanka, and only four matches will take place in Pakistan. Pakistan enters the tournament as the joint top-ranked ODI side, with a strong bowling attack.
29/08/2023
Prominent Pakistani human rights lawyer, Imaan Mazari-Hazir, who criticized the military, has been re-arrested on a second terrorism charge, just hours after being granted bail. This comes after a crackdown following attacks on military installations in May. Mazari-Hazir's lawyer says the police have not provided any details of the charges against her.
India is set to launch its first solar probe, Aditya-L1, on September 2. This follows the successful moon landing last week. The probe will study solar winds and their effects on Earth. The spacecraft will carry seven payloads to observe the sun's outermost layers. This will be India's first mission to study the sun.

Human rights groups have condemned the Taliban's latest restrictions on women's education and movement in Afghanistan. The Taliban has barred female students from visiting national parks and prevented them from leaving for the UAE to study on academic scholarships. Amnesty International calls this a flagrant violation of the right to education and freedom of movement.
28/08/2023
A ground-breaking womb transplant has been successfully performed in the UK, offering hope to women born without a womb or who have had it removed due to illness. The procedure took place in February and was carried out by a team that included Dr Saaliha Vali, a doctor from Blackburn. The recipient, a 34-year-old woman, received a womb donated by her 40-year-old sister. Both sisters wish to remain anonymous. The surgery was captured on video by Dr Vali, who expressed her pride and gratitude to the medical team involved.
Tauheedul Islam Boys' School (TIBHS) celebrated impressive academic achievements by its pupils in this year's GCSEs. The headteacher, Majid Ditta, expressed immense pride in the students' hard work and dedication. Danish Ranjha, who joined the school in Year 9, achieved outstanding results and will continue his studies in the school's Sixth Form. Farhan Abed and Shoyub Desai were also top performers, crediting their success to the dedication of their teachers and support from their parents. Zakariyya Vali achieved excellent grades and expressed excitement for his future studies.
Indian Prime Minister Narendra Modi has proposed making the African Union (AU) a full member of the Group of 20 (G20). Modi emphasized inclusiveness and invited the AU to become a permanent member of the G20 during the Business 20 Summit in New Delhi. Currently, South Africa is the only African member of the G20. The proposal aims to address supply chain issues and boost cooperation between India and Africa. India, as the host of this year's G20 summit, has been working to bridge differences among member nations, including the Ukraine-Russia conflict.
25/08/2023
Charles Gurmukh Sobhraj, a convicted murderer, has been released from a Nepali jail after spending 19 years behind bars. Sobhraj, also known as "the Serpent," was imprisoned for the murder of two backpackers in 1975. He has a long history of crimes, including more than 10 murders in Nepal, India, Pakistan, and Thailand. Sobhraj has recently released a memoir and a documentary about his life and plans to travel the world to record a series. However, some see this as a continuation of his manipulative behavior.

A landslide in the Kullu region of Himachal Pradesh state, India, has destroyed several buildings. Fortunately, no one was hurt as residents had been evacuated earlier due to safety concerns. Landslides in Himachal Pradesh have been a recurring issue, with more than 50 deaths this month alone. The state has also experienced cloudbursts, floods, and other climate-related accidents, resulting in a total of 361 deaths and 342 injuries since June. Several videos on social media have shown buildings collapsing due to heavy rains.

Magnus Carlsen of Norway, the top-ranked chess player in the world, has won the Chess World Cup by defeating India's Rameshbabu Praggnanandhaa. The final took place in Baku, Azerbaijan, and went into a tie-break after the first two rounds. Carlsen emerged as the winner, securing his victory in the second game. Praggnanandhaa, an 18-year-old chess prodigy, had previously defeated Carlsen in a tournament earlier this year. He has shown great potential in the chess world, beating top players like Fabiano Caruana and Hikaru Nakamura.
24/08/2023
India has achieved a historic milestone by successfully landing a spacecraft near the Moon's south pole. This accomplishment solidifies India's growing prowess in space and technology. The Chandrayaan-3 lander, carrying a rover, touched down on the lunar surface, sparking cheers and applause among the scientists in Bengaluru. India now joins the United States, the Soviet Union, and China as the only countries to achieve a Moon landing.
In Pakistan's Punjab province, around 100,000 people have been evacuated due to severe floods caused by the Sutlej River overflowing. Numerous villages and thousands of acres of land have been inundated, forcing residents to seek refuge on their rooftops. Rescue boats have been deployed to collect those stranded, while others have had to wade through water or push motorcycles through shallower areas to reach safety.
Tragedy strikes in the UK as a 10-year-old girl named Sara Sharif was found dead at her home in Woking, Surrey. A neighbour reveals that months prior, Sara had visible cuts and bruises on her face while attending school. The neighbour's daughter, who was Sara's classmate, informed her mother about the injuries. Post-mortem tests indicate that Sara had sustained multiple and extensive injuries. Authorities are investigating the circumstances surrounding her death.
23/08/2023
In Pakistan, army commandos successfully rescued eight people, including six children, from a broken cable car dangling above a canyon. The daring operation involved helicopters and a makeshift chairlift. The children had been on their way to school when one of the cables snapped. Caretaker Prime Minister Anwaar-ul-Haq Kakar praised the military and rescuers for their teamwork and expressed relief at the safe rescue.
Six Pakistani soldiers were killed in a clash with the Pakistan Taliban near the Afghanistan border. The Pakistan Army confirmed that four armed fighters from the group were also killed. The clash occurred in North Waziristan, and the Tehreek-e-Taliban Pakistan (TTP) claimed responsibility. Concerns about cross-border attacks have been raised, with Pakistan urging the Afghan government to address the issue.

Indian chess prodigy R Praggnanandhaa, 18, is set to face off against world number one Magnus Carlsen in the World Cup final. Praggnanandhaa defeated Fabiano Caruana to secure his spot in the finals. This is Carlsen's first appearance in the World Cup final. Praggnanandhaa's remarkable achievements include becoming the youngest International Master at 10 and the third-youngest person to qualify for the Candidates Tournament. Chess legends Vishwanathan Anand, Susan Polgar, and Garry Kasparov congratulated him on his success.
22/08/2023
Indian authorities have blocked access to the independent Kashmiri news outlet, The Kashmir Walla. The website's staff confirmed the blockage, stating that it was carried out by India's Ministry of Electronics and Information Technology under the IT Act 2000. The news outlet's social media accounts have also been blocked, and they have received an eviction notice. The Kashmir Walla staff is in the process of leaving their office in Srinagar.
In Sialkot, Pakistan, some police officers from the Satrah police station were allegedly tortured by security guards and employees of a private housing society. The incident occurred when the police arrived to take action under the Punjab Sound Systems (Regulation) Act. Four prime suspects have been arrested, and raids are being conducted to apprehend the other suspects.
In cricket news, India will host Pakistan in the upcoming 2023 ICC World Cup on 15 October in Ahmedabad. The confirmation comes after months of speculation on whether Pakistan would travel to India for the tournament. The Asia Cup, scheduled to be held in Pakistan, will now be a hybrid model with matches played in both Pakistan and Sri Lanka. Pakistan is set to play their World Cup league matches across five Indian cities. The Indian team will face Pakistan in the group stage in Ahmedabad on 15 October.
21/08/2023
Pakistan's President Arif Alvi has denied approving two controversial bills that enhance the military's powers. Alvi claims he returned the bills unsigned, but his staff "undermined his will." The laws criminalize revealing the identities of military intelligence officers and propose jail terms for defaming the army. The legality of the laws is now in question. The bills were sent to President Alvi before parliament was dissolved, with elections postponed until February. The opposition party, Pakistan Tehreek-e-Insaf (PTI), plans to take the disputed bills to the Supreme Court.
In northeastern Bangladesh, police used batons and tear gas to disperse opposition activists during a political dispute over who will oversee the next election. Around 300 people were injured in the clash, with some injuries caused by live fire. The opposition Bangladesh Nationalist Party (BNP) has been demanding the resignation of Prime Minister Sheikh Hasina and the transfer of power to a non-party caretaker government until the next general election in January. The United States, the European Union, and the United Nations have urged all sides to avoid violence and work towards a credible election.

The Gambia faced a tragic incident last year when around 70 children under the age of five died from acute kidney injuries after consuming cough syrups made by Indian company Maiden Pharmaceuticals. The World Health Organization (WHO) linked the deaths to the syrups, which were found to contain "unacceptable" levels of toxins. However, both Maiden Pharmaceuticals and the Indian government deny this. The reliance on Indian drugs is unlikely to change in The Gambia, as they are cheaper than importing drugs from America or Europe.
17/08/2023
In Pakistan, thousands of Muslims have set fire to churches and vandalized homes of Christians over claims of Quran desecration. Police have detained over 100 protestors and launched an investigation. Blasphemy accusations can lead to violence and even death sentences in Pakistan. The country has seen increased religious violence due to economic disparities and the emergence of extremist factions.
Chinese and Indian military commanders have pledged to maintain peace along their disputed border. Talks centered on resolving issues related to the Line of Actual Control. Both sides agreed to maintain peace and tranquility on the ground, but no concessions were offered. The border separates Chinese and Indian-held territories, with China claiming a larger territory in India's northeast.
US Congressman Ro Khanna faced criticism for meeting with far-right Hindutva ideologue Abhijeet Iyer-Mitra in India. Khanna's embrace of Hindu nationalists contradicts his progressive values, according to critics. Muslim communities in India have faced increasing attacks and discrimination, leading to concerns about human rights violations.
16/08/2023
An international manhunt is underway for three individuals following the murder of 10-year-old Sara Sharif in Woking, Surrey. The suspects, who were known to Sara, left the UK the previous day. Sara's mother, Olga Sharif, expressed her grief and said her life will never be the same again. The local community, including the Shah Jahan Mosque and St Mary the Virgin church, is offering support and condolences.

Afghan women's rights activist Mahbouba Seraj has condemned the Taliban's ban on girls' education and other restrictions on women. In a documentary released on Tuesday, Seraj urges the Taliban to open girls' schools, emphasizing the importance of education for future generations. The Taliban spokesperson acknowledges her concerns but fears it may destabilize society.

The funeral of religious leader Delwar Hossain Sayedee in Bangladesh drew an estimated 50,000 people. Sayedee, who was imprisoned for crimes committed during the country's war for independence, passed away after suffering a heart attack. His death sparked protests across the city, resulting in clashes with the police.
15/08/2023
In Afghanistan, a deadly explosion has occurred at a hotel in the eastern province of Khost. At least three people have been killed and seven others wounded. The blast took place at a hotel frequented by Afghan people and Pakistani refugees. The cause of the explosion is under investigation, and no group has claimed responsibility yet. The Afghan Taliban government has previously blamed the regional affiliate of ISIS for similar attacks. The Taliban have been focused on securing Afghanistan and have conducted raids against ISIS cells. Since the withdrawal of US and NATO forces, more than 1,000 Afghan civilians have lost their lives in bombings and other violence.
Moving on to Pakistan, a tragic accident took place in NawabShah, where a passenger coach overturned, resulting in the death of a girl and injuries to 24 others. The accident occurred when the driver lost control of the bus. This is the second incident of its kind in recent days, highlighting the need for improved road safety measures in the country.
In India's northern state of Himachal Pradesh, heavy rains have caused havoc, with nearly 50 people losing their lives in rain-related incidents. In one of the deadliest incidents, a temple collapsed in the state capital, Shimla, claiming the lives of nine people. Flash floods and landslides have been triggered by the heavy rainfall, leading to the closure of hundreds of roads and damage to the Kalka-Shimla railway. Chief Minister Sukhvinder Singh Sukhu has urged people to stay indoors and avoid going near rivers. Climate change is believed to be a contributing factor to the increased intensity of these extreme weather events.
14/08/2023
In Pakistan, security forces have killed two gunmen who attacked a convoy of Chinese workers in the southwestern province of Balochistan. The separatist Balochistan Liberation Army claimed responsibility for the attack. The area where the attack took place is undergoing developmental projects with help from Chinese engineers and financed by the Chinese government. The Chinese consulate general in Karachi has issued a safety warning, urging people to maintain high vigilance.
Also in Pakistan, President Arif Alvi attended a national event to commemorate Pakistan's sovereignty. He extended congratulations to the nation and highlighted the sacrifices made for the country's security and stability. President Alvi emphasized the importance of unity and resilience in upholding the constitution and the rule of law.

In India, a red alert for heavy rains has been issued in six districts of Uttarakhand, including Dehradun and Nainital. The state has been experiencing incessant downpours, resulting in casualties and damage. Several highways have been blocked due to landslides, and there has been severe waterlogging in Dehradun.
11/08/2023
In Pakistan, the dissolution of parliament has led to likely delays in the upcoming polls. The electoral commission states that electoral boundaries need to be redrawn based on fresh census data, a process that could take months. Former Prime Minister Imran Khan, who openly challenged the military establishment, was arrested, jailed, and barred from politics for five years. Some believe the ruling party is delaying elections due to concerns about Mr. Khan's popularity and the effects of inflation.

In India's Haryana state, clashes resulted in the demolition of 1,200 homes and shops in a Muslim-majority area. The Punjab and Haryana High Court questions if this is an act of "ethnic cleansing."

Lastly, an Oscar-winning Indian documentary, "The Elephant Whisperers," is facing allegations of not fulfilling promises made to indigenous couple Bomman and Bellie, who starred in the film. The filmmakers deny the allegations, while the couple's lawyer confirms the legal notice remains in effect.
10/8/2023
Pakistan's parliament is set to be dissolved in preparation for a national election without former Prime Minister Imran Khan. Khan, who has been jailed and barred from politics for five years, will not be able to participate in the upcoming election. Prime Minister Shehbaz Sharif has called for the dissolution of the National Assembly, marking the end of Khan's tenure. The interim government, which is yet to be set up, will oversee the next general elections within 90 days.
A brutal incident in the Indian state of Telangana has gone viral online. A woman killed her son-in-law and threw his dead body into a septic tank. The man had a history of alcohol addiction and fights with his wife. After a fight, the wife called her parents for help, and they ended up killing the husband. This shocking incident has sparked outrage and raised concerns about domestic violence.
In his farewell speech in the National Assembly, Prime Minister Shehbaz Sharif called for collective efforts to put Pakistan on the path of economic stability. He emphasized the need to utilize the country's own resources instead of relying on foreign loans. Sharif also highlighted the importance of providing relief to the people from soaring inflation. The assembly passed several bills aimed at protecting the rights of journalists and media workers, as well as renaming the Quetta International Airport and Gwadar Port after Shaheed Nawab Akbar Bugti in recognition of his services for the country and democracy.
9/8/2023
Former Pakistani Prime Minister Imran Khan has been barred from holding public office for five years by the country's electoral authorities. This comes after he was sentenced to three years in prison for corruption. Mr Khan maintains the charges are politically motivated, while the Pakistani government denies this. His guilty verdict was centered around charges of incorrectly declaring details of gifts from foreign dignitaries. His legal team has challenged the verdict, and the case will be heard in the Islamabad High Court on Wednesday.
In central India, a video captured the moment a parked car rolled down a slope and fell into a waterfall pool. The incident occurred at the Lodhiya Kund waterfall, a popular scenic spot. Fortunately, no major injuries were reported, although a teenage girl was in the car at the time and her father fell into the water while trying to save her. Police attribute the accident to negligence, as the car was parked too close to the water.
In the aftermath of communal violence in the Nuh district of the northern Indian state of Haryana, hundreds of shops and houses were demolished by district authorities. The violence broke out after a march led by a hardline Hindu organization was pelted with stones. This led to clashes between Hindus and Muslims, resulting in six deaths and the destruction of shops, vehicles, and a mosque. Local residents, like Mr. Saud, claim that their buildings were legal, but the police insisted they were illegal. The Nuh district is one of the poorest in the national capital region.
8/8/2023
A TikTok influencer and her mother have been found guilty of murdering two men during a high-speed car chase in Leicester. Mahek Bukhari and her mother, Ansreen Bukhari, along with two other defendants, were convicted of two counts of murder. The victims, Saqib Hussain and Mohammed Hashim Ijazuddin, died when their car was deliberately rammed off the road. The court heard that the ambush was a result of a long-running affair between Mr. Hussain and Ansreen Bukhari. The trial lasted three months, and the jury deliberated for over 28 hours before reaching a verdict.
2. Former Pakistani Prime Minister Imran Khan has been convicted in an asset concealment case, which could lead to his disqualification from politics. Khan, who was ousted from power earlier this year, is facing over 150 legal cases, including charges of corruption and inciting violence. This latest conviction is a setback to his bid to return to power.
3. A roadside bomb killed a local politician and six others in Balochistan province, while a suicide bomber prematurely detonated his vehicle in North Waziristan, killing a married couple. The attacks raise concerns about the regrouping of the Pakistani Taliban.
7/8/2023
At least 30 people have been killed and 100 injured when a train derailed in southern Pakistan, a police spokesman has confirmed.
Several carriages of the Hazara Express overturned near Sahara railway station in Nawabshah, about 275km (171 miles) from the largest city Karachi.
Wounded passengers were moved to nearby hospitals. Rescue teams are trying to free people from the twisted wreckage.
Accidents on Pakistan's antiquated railway system are not uncommon.
Railway Minister Saad Rafiq said initial investigations showed the train was travelling at normal speed and they were trying to establish what led to the derailment.
A railways spokesperson in Karachi said at least eight carriages went off the track.
Ex-Pakistan Prime Minister Imran Khan has called for nationwide protests after he was handed a three-year jail sentence over corruption allegations.
Mr Khan was found guilty of not declaring money earned from selling gifts he received in office. He denies the charges and says he will appeal.
After the verdict, Mr Khan was taken into custody from his home in Lahore.
In a pre-recorded statement posted after the verdict, he urged supporters to fight against the ruling.
India's Supreme Court has suspended opposition leader Rahul Gandhi's conviction in a criminal defamation case.
The Congress leader was sentenced to two years in jail in March for his 2019 comments about Prime Minister Narendra Modi's surname at an election rally.
Mr Gandhi was disqualified as an MP following his sentencing.
Friday's court ruling paves the way for him to return to parliament and contest general elections next year.
The office of the lower house of parliament will need to revoke Mr Gandhi's disqualification for him to become an MP again.
4/8/2023
A man has been found guilty of the murder of Moosakhan Nasiri, a 20-year-old Afghan asylum seeker in East Ham, London. The court heard that Nasiri was attacked by a group of fellow Afghans over a disputed debt of £10 for drugs. The defendant, Javid Ahmadzai, was also convicted of violent disorder. Ahmadzai had fled to France after the incident and was extradited back to the UK. He will be sentenced on August 10.
The community is mourning the loss of two teenagers, Dlava Mohamed and Kiea McCann, who died in a car accident in Clones, Dublin. Dlava, a Syrian refugee, had just completed her Junior Cert, while Kiea had completed the Leaving Certificate Applied program. Both girls were described as best friends. Funeral services will be held for them in Dublin, and they will be laid to rest in Newcastle Muslim Cemetery and Mount St Oliver's Cemetery respectively.
Tensions remain high in parts of Haryana, India, following violent clashes between Hindus and Muslims. The clashes resulted in the deaths of six people and the destruction of property. Authorities have imposed a curfew, suspended internet services, and deployed paramilitary personnel to restore calm. The state government has been holding meetings with community leaders and has promised compensation for the victims. However, locals fear that further violence could erupt if the situation is not handled carefully.
2/8/2023
Outrage has erupted in Pakistan after Defense Minister Khawaja Asif made sexist remarks in parliament. Women's rights activists have taken to social media to demand accountability from politicians and push for gender equality. While progress has been made, there is still work to be done to combat regressive portrayals of women in popular entertainment.
Violence has erupted in the state of Haryana, India, during a procession organized by the Bajrang Dal and Vishwa Hindu Parishad. The clashes have resulted in casualties, including two "home guards" and several injured policemen. The government has imposed a curfew and suspended internet services due to communal tension. Additional security forces have been deployed, and investigations are underway to identify and apprehend the culprits. Opposition parties have criticized the state government for failing to control the situation.
A tragic accident has occurred at a highway construction site in Maharashtra, India. A giant crane collapsed, crushing at least 20 workers to death. Rescue teams, including the National Disaster Response Force, have rushed to the site to rescue trapped individuals and provide medical assistance. Prime Minister Narendra Modi has expressed his condolences to the victims' families and announced relief assistance for those affected.
1/8/2023
In Pakistan, a deadly explosion occurred in the Bajaur district during a meeting held by the Jamiat Ulema-e-Islam-Fazl (JUI-F) party. Over 100 people were injured, and the death toll is expected to rise further. The blast was a result of a suicide attack, and the motive behind it remains unclear. The JUI-F is a major religious political party and forms part of the government coalition. Pakistan's Prime Minister condemned the attack, vowing to eliminate the terrorists responsible. While no group has claimed responsibility, the local branch of the Islamic State group (IS) has previously targeted the JUI-F.
In India, a railway security guard has been arrested after allegedly shooting dead a colleague and three passengers on a train. The suspect, identified as Chetan Singh, expressed support for Prime Minister Narendra Modi and Chief Minister Yogi Adityanath before the shooting. Videos shared on social media showed blood-stained berths and shattered windows in parts of the train. Singh allegedly fired 12 rounds from his service rifle, killing his colleague and two passengers. The motive behind the shooting is still unclear, and an investigation is underway.
In another news from Pakistan, a 14-year-old maid was allegedly subjected to brutal torture by the wife of a civil judge in Islamabad. The girl was accused of stealing gold jewelry and was reportedly tortured for six months. The girl's parents filed a case, and she was taken to the hospital for medical assistance. The Health Minister has stated that her condition is gradually improving, but her health remains uncertain due to severe blood deficiency. The government is making efforts to save her life, and the suspects will face strict action as per the law.
31/7/2923
In India, a transgender man and his girlfriend are eagerly awaiting the Supreme Court's ruling on their petition for the legal right to marry. Despite the decriminalization of gay sex in 2018, same-sex marriages are still not recognized in the country. The couple, along with other LGBTQ+ activists, argue that legal recognition of their relationship is crucial to escape the physical and mental violence inflicted on them by their families. The Supreme Court is expected to deliver its ruling soon.
In Maharashtra, India, activists Vernon Gonsalves and Arun Ferreira have been granted bail after being detained for almost five years. They were among several arrested for allegedly inciting caste violence, a charge they deny. The activists were accused of having links to the banned Communist Party of India (Maoist). The Supreme Court noted that mere accusations should not be the sole basis for denying bail and prolonging their detention until trial. The activists have been granted bail with certain conditions.
The Central Bureau of Investigation (CBI) will take over a case in Manipur, India, where two women were filmed being paraded naked and assaulted by a mob. The incident, which occurred in early May, only became public last week. Clashes between different communities in Manipur have left at least 130 dead and displaced tens of thousands. The government has requested the Supreme Court to transfer the trial out of Manipur. Opposition leaders have criticized the government for its handling of the crisis.
28/7/2023
In our first story, while US major Micron announced a significant investment in Gujarat, Taiwan's Foxconn has withdrawn from its joint venture with India's Vedanta to build a chip-making plant. Plans of other companies have also reportedly been stalled. To boost the semiconductor industry, the Indian government has been signing technology partnerships with countries like the US and Japan. However, the transfer of technology and other factors such as business climate, domestic market, and infrastructure will be crucial for India's emergence as a manufacturing hub.
Moving on to entertainment news, a Bollywood film called "Bawaal" has faced criticism for its use of Holocaust imagery and dialogue. The film has drawn parallels between the protagonists' love story and the Holocaust, which has been deemed inappropriate and insensitive by viewers and critics. The Simon Wiesenthal Center, a Jewish human rights organization, has also condemned the film for trivializing the suffering of millions. Despite the controversy, the film has gained commercial success and attracted millions of views.
Umme Kalsoom, a student at Marsden Heights Community College in Lancashire, launched a campaign to challenge the school's policy that required her to remove her hijab during sports sessions. Umme felt vulnerable and wanted to create a comfortable environment for herself and other girls. The school has since changed its policy, thanks to the support of the staff and Umme's efforts. Umme hopes to break down barriers for girls to play football everywhere, and a social inclusion charity called Football Beyond Borders is raising funds to support 100 girls through its football program.
27/7/2023
Campaigners have called on the Government to test out a "refugee visa" allowing people fleeing war and persecution to travel to the UK to apply for asylum. The Refugee Council has put forward a comprehensive plan, known as the National Refugee Strategy, which suggests safe ways for refugees to reach the UK. This plan also upholds the right for people to apply for asylum on UK soil, regardless of how they arrive. The charity is also proposing deals with the European Union and France. Channel crossings have resumed after a few days of poor conditions at sea, with over 14,500 migrants having arrived in the UK so far this year.
The International Monetary Fund's board has approved a $3 billion bailout for Pakistan. The crisis-hit nation will receive $1.2 billion upfront, with the rest to be paid out over the next nine months. Pakistan was on the brink of defaulting on its debts, but this bailout, along with funds from Saudi Arabia and the United Arab Emirates, will help stabilize the economy. The IMF deal came after eight months of tough negotiations, and it is expected to unlock more funds to support Pakistan's ailing economy. Last month, Fitch upgraded Pakistan's sovereign rating, bringing some relief to investors in the country.
Indian Prime Minister Narendra Modi's government will face a no-confidence vote in parliament amid deadlock with the opposition over violence in the state of Manipur. The opposition Congress party has tabled a no-confidence motion, demanding that Mr. Modi address parliament on ethnic clashes in the state. At least 130 people have been killed and tens of thousands displaced in the violence. Last week, a video showing two women being paraded naked by a mob sparked global outrage. This is the second time Mr. Modi's government is facing a no-confidence motion, with the previous one being defeated after a 12-hour debate.
26/7/2023
Pakistan has ranked 99th out of 129 nations in a Global Hunger Index report, signaling a "serious" level of hunger. The report highlights a global food crisis due to conflict, climate change, and the COVID-19 pandemic, leaving millions vulnerable to food shortages. Projections show that at least 46 countries, including Pakistan, are unlikely to achieve "low hunger" by 2030. A United Nations report in May designated Pakistan as a "very high concern" area facing food insecurity, with over eight million people expected to experience high levels of acute food insecurity.
In India, opposition parties have authorized a no-confidence vote against Prime Minister Narendra Modi's government, aiming to address concerns about ethnic clashes in Manipur. The BJP holds a clear majority in the lower house of parliament, but the vote is intended to trigger a debate on the violence in Manipur, where over 130 people have been killed and 60,000 displaced since May. The ethnic tensions in the state are viewed as a security and political failure by the government, which faces a national election by May 2024.
Project Cheetah, an Indian government initiative to reintroduce cheetahs, faces challenges. Eight cheetahs arrived last year, and 12 more this year. Unfortunately, five adult cheetahs and three cubs have died in the past few months, raising conservation concerns. Many warned against the rushed relocation, fearing the cheetahs might struggle to adapt to their new habitat in a national park.
21/7/2023
Tensions between India and Pakistan are escalating as cross-border firing intensifies. In the latest development, both countries have accused each other of violating the ceasefire agreement along the Line of Control. The exchange of fire has resulted in civilian casualties on both sides. Diplomatic channels are being explored to ease the situation, but the situation remains highly volatile.
In other news, India's economy continues to show promising signs of recovery. The country's GDP growth rate has exceeded expectations, with a robust expansion of 8.2% in the last quarter. This growth can be attributed to increased consumer spending, government initiatives, and a rebound in industrial production. Experts predict that this positive trend will continue, further strengthening India's position as one of the world's fastest-growing economies.
And finally, the Indian cricket team has emerged victorious in a historic match against Pakistan. In a nail-biting encounter, India secured a stunning victory by 10 runs. The match witnessed exceptional performances from Indian players, with Rohit Sharma scoring a century and Jasprit Bumrah delivering a crucial spell in the final overs. This victory not only boosts India's morale but also showcases their dominance in the world of cricket.
17/7/2023
In Pakistan, the International Monetary Fund's board has approved a $3bn bailout for the nation. The crisis-hit country will receive about $1.2bn upfront, with the rest due to be paid out over the next nine months. This week, the country also received funds from allies Saudi Arabia and the United Arab Emirates. Pakistan's Prime Minister Shehbaz Sharif said the bailout was a major step forward in efforts to stabilise the economy.
In India, the Yamuna River has receded further to marginally above the danger mark, providing some respite to the government and the affected people. However, areas such as Guru Tegh Bahadur Nagar and Mukherjee Nagar in northwest Delhi continue to face flooding. The national capital has been dealing with unprecedented flooding due to the river Yamuna breaching its banks following days of heavy rain.
Also in India, a woman participating in the Amarnath Yatra pilgrimage was killed when boulders came shooting down hillsides during rain late Saturday evening, while another pilgrim died of a suspected heart attack on Sunday. Two police officers from Jammu and Kashmir who tried to save the woman were critically injured when the stones fell on them. In another incident, eight personnel from the Central Reserve Police Force (CRPF) on their way to join the pilgrimage were injured when their vehicle fell into a ditch.
13/7/2023
In India, the Kuno National Park has reported the death of another cheetah, marking the seventh big cat death within just two months. The cheetahs were reintroduced to India last year as part of an ambitious plan to repopulate the species, which was declared extinct in the country in 1952. However, the suitability of Kuno's habitat is now being questioned by some conservationists.
In Pakistan, the army has dismissed three senior officers for their conduct during protests following the arrest of former prime minister Imran Khan in May. The officers were accused of failing to protect army properties during the nationwide unrest. More than 100 people, including civilians, are still on trial in military courts following two inquiries led by generals.
Also in Pakistan, a staff-level agreement has been reached with the International Monetary Fund over $3bn of funding. This comes amidst the country's worst economic crisis since its independence in 1947. The deal, which still needs approval from the IMF's board, is expected to be considered in the coming weeks. To help secure the deal, Pakistan's central bank raised its main interest rate to a record high of 22% on Monday.
10/7/2023
In Pakistan, a staff-level agreement has been reached with the International Monetary Fund over $3bn of funding. This comes after an eight-month delay and amidst the worst economic crisis the nation has faced since its independence in 1947. The deal, which still needs approval from the IMF's board, is expected to be considered in the coming weeks. Pakistan's central bank raised its main interest rate to a record high of 22% on Monday to help secure the deal.
In India, the Gujarat high court has dismissed opposition leader Rahul Gandhi's appeal seeking a stay on his conviction in a criminal defamation case. Mr. Gandhi was sentenced to two years in jail in March for his 2019 comments about Prime Minister Narendra Modi's surname at an election rally. He was disqualified as an MP following his sentencing. The Congress party said Mr. Gandhi would appeal against the order in the Supreme Court.
Lastly, more than 50 bodies remain unclaimed a month after a deadly train crash killed at least 293 people in India. The accident took place on 2 June in the eastern state of Odisha when a passenger train hit a stationary goods train and derailed onto an adjacent track. Some of the overturned coaches were then hit by another passing train. More than 1,000 people were injured in the crash, India's deadliest rail accident this century.
24/6/2023
Indian Prime Minister Narendra Modi has embarked on a crucial two-day visit to Egypt.
Analysts have deemed it a potential game-changer for bilateral ties, promising a substantial rise in Indian investments in the North African nation. Egypt hopes to use this as a stepping stone to gain entry into the BRICS economic bloc. This reciprocal visit comes after Egyptian President Abdel Fattah el-Sisi's memorable trip to India earlier this year.
In Pakistan, Prime Minister Shehbaz Sharif has urged overseas Pakistanis to be cautious of disinformation campaigns aimed at tarnishing the image of their homeland.
Speaking to the expatriate community in France, Sharif highlighted the considerable contributions made by Pakistanis around the world. He emphasized the government's commitment to long-term economic policies aiming to achieve self-reliance.
Lastly, citizens in Pakistan are advised to prepare for pre-monsoon rains with dust thunderstorms predicted in the upper and central parts of the country.
The Pakistan Meteorological Department forecasts the heatwave conditions will subside from June 25th, providing much-needed relief to the locals. However, the department has warned of possible urban flooding and landslides in vulnerable areas.
20/6/2023
Officials in the northern Indian state of Uttar Pradesh are investigating dozens of deaths that some have attributed to a heatwave.
Between Thursday and Sunday, 68 deaths were reported in Ballia district, around 170 miles from state capital Lucknow.
A district he