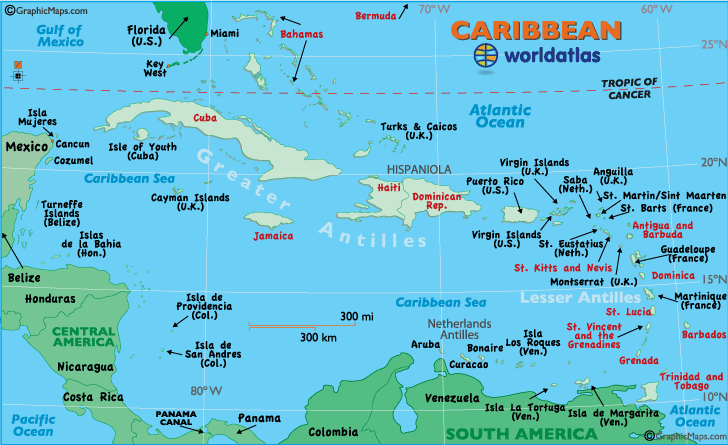 The latest news stories from the Caribbean
Hear news for the Caribbean Community at 8am, midday and 4pm every weekday on Revolution Radio
22/09/2023
Jury issues disrupt the murder trial of Everton "Beachy Stout" McDonald and Oscar Barnes in Kingston. The trial adjourned after multiple juror problems, including refusals and personal issues.
Former Speaker Pearnel Charles Sr urges allowing the law to take its course in the Marisa Dalrymple-Philibert Integrity Commission case. Dalrymple-Philibert faces charges over alleged false statements in declarations.
Escaped murder accused from Dodds prison in Barbados recaptured by police in Christ Church. The incident occurred around 3:45 p.m., ensuring the accused's return to custody.
21/09/2023
Employees of The Barbados Advocate are facing financial hardship as the company struggles to pay salaries. Workers have received no pay since March, citing problems with debt collection. This marks the second year of extended periods without pay, as the publication continues to navigate legal battles.
Tragedy struck in Comfort district, Jamaica, as a young girl, around seven years old, drowned in an open concrete tank while attempting to retrieve a slipper. Residents call for safety measures and reflect on the dangers of such tanks. Child Protection services are investigating the incident.
The Caribbean Investment Forum 2023 is scheduled for October 23-25 in Nassau, The Bahamas. Hosted by Caribbean Export Development Agency, it will bring together leaders and investors worldwide to explore investment opportunities in the Caribbean, emphasizing agriculture, green economy, and innovation. The region's stability and educated workforce make it an attractive destination.
20/09/2023
Audit Reveals Weaknesses at NCC: The Office of the Auditor General has uncovered procurement weaknesses at the National Conservation Commission (NCC) in Barbados. A senior official at NCC was found to have contracted his own company for a national clean-up program, raising concerns of a conflict of interest. The Auditor General called for the NCC to establish procurement policies.
12-Year-Old Entrepreneur Launches Spa Party Business: Aria Howell, a 12-year-old entrepreneur in Barbados, has launched "Ohmigosh by Ari," offering all-inclusive children's spa parties. Inspired by her family's entrepreneurial success, she provides spa services, food, beverages, and more. Aria encourages young people to pursue their dreams, no matter how small.
Judges' Vacation and Work Balance: In Jamaica, Chief Justice Bryan Sykes responded to concerns about judges having to work during their vacations. He mentioned the need to find a solution, possibly by organizing cases more efficiently to allow judges to truly relax during their time off.
19/09/2023
Murder Trial: Businessman Everton McDonald and co-accused Oscar Barnes are being tried for the murder of Tonia McDonald in Portland. A witness claimed Everton seemed unfazed after Tonia's murder, accusing her of financial irregularities. The trial continues.
Food Warning Labels: A regional call is made for high-visibility food warning labels across the Caribbean. Public Health Researcher Christopher Laurie emphasizes the importance of empowering consumers to make informed choices about food products high in salt, sugar, or fat, aiming to combat non-communicable diseases.
Energy Crisis in Dominica: The island nation faces an energy crisis due to insufficient generation capacity. Aging power plants struggle to meet growing demand. Dominica Electricity Services is leasing temporary generation while working on a geothermal plant project, partially funded by its Citizenship by Investment Programme.
18/09/2023
Tragedy in Barbados: A beloved member of the community, Grantley Skeete, known as Bucky, met a tragic end in a collision with a Sanitation Service Authority truck in front of a local snackette. Skeete was known for his kindness and assistance to the shopkeeper, Vanessa Grannum, who regarded him as a father figure. The incident has left the community in shock and mourning.
PNP's Determination: At the People's National Party's Annual Conference in Kingston, Vice-President Ian Hayles expressed unity and determination. The PNP aims to form the next government under the leadership of Mark Golding and is focused on addressing issues like education challenges, overcrowded schools, teacher resignations, and healthcare concerns.
Barbados Stands with Cuba: Prime Minister Mia Mottley voiced strong opposition to the United States' blockade on Cuba during her speech at the G77 summit in Cuba. She praised Cuba's innovation and called for accountability in science and technology. UN Secretary-General Antonio Guterres urged nations to provide more assistance to developing countries facing crises like hunger, inflation, and climate disasters.
15/09/2023
Animal welfare organizations in Barbados are urging the government to enforce animal abuse legislation more rigorously. On the one-year anniversary of the death of a dog named Sparky, these groups expressed dissatisfaction with the seriousness with which animal abuse cases are handled. They highlight the need for stricter penalties for those involved in animal cruelty. Legal action is being sought to review a case where an individual received probation after admitting to cruelty that led to a dog's death.
Truckers and water shop operators in Jamaica have been warned to cease the sale of water meant to be distributed freely. The Minister of Local Government and Community Development, Desmond McKenzie, emphasized that water is provided free of cost to all communities. He urged residents to report cases where water is being sold to municipal councils. Many residents, particularly in impoverished areas, have been struggling to afford the purchase of water.
Professor Anne St John, a renowned consultant paediatrician and children's health advocate in Barbados, has been elected as the chairperson of the Barbados Childhood Obesity Prevention Coalition (BCOP Coalition). With a mission to combat childhood obesity, BCOP Coalition comprises 30 civil society organizations and youth advocates. Approximately 31% of children in Barbados are obese or overweight, making Professor St John's leadership pivotal in advocating for healthier nutrition and lifestyles for the nation's children.
14/09/2023
Despite efforts to support Venezuelan refugees and migrants in Latin America and the Caribbean, over four million still struggle with food, shelter, healthcare, and education, according to the latest Refugee and Migrant Needs Analysis. Many refugee children are not attending school, and Venezuelans face risks like human trafficking. While some have been documented, barriers persist, emphasizing the need for international support and increased investment in long-term solutions.
Jamaica swiftly deported 36 Haitians, citing security threats. Among them was a known human trafficker, according to Robert Morgan, a government minister. The move has faced criticism from human rights activists.
An investigation is underway into the electrocution death of a 46-year-old worker while on a construction job in St. George, Barbados. The worker was handling a metal object that came into contact with electrical lines, resulting in his electrocution and subsequent death at the hospital.
13/09/2023
The Refugee and Migrant Needs Analysis (RMNA) for 2023 reveals that over four million Venezuelan refugees and migrants in Latin America and the Caribbean struggle to access basic necessities like food, shelter, healthcare, education, and formal employment. This situation poses risks like human trafficking and gender-based violence amidst rising costs of living.
The Jamaican government's swift deportation of Haitian refugees has drawn criticism from rights group Freedom Imaginaries, alleging violations of UN advisories and international law.
As Barbados grapples with scorching temperatures, fans and air conditioning units are in high demand as residents seek relief from the intense heat. Sales of cooling devices, including fans and air conditioners, have surged, with many seeking respite from the sweltering conditions and concerns over mosquito-borne illnesses.
12/09/2023
Controversy Surrounds Haitian Deportations: In just under 24 hours, 36 Haitians who arrived on a Jamaican beach were sent back to their country, sparking criticism from rights group Freedom Imaginaries. They accuse the Jamaican government of sending the Haitians home "under the cover of darkness" without due process, violating UN advisories and international law. The Haitians, who had arrived via boat, are the second group since July, with the first batch currently seeking asylum.
Remembering Veteran Journalist Ridley Greene: The passing of veteran journalist and newspaper editor Ridley Greene is mourned by many in the Caribbean. Known for his influential columns and meticulous editing, Greene left a lasting legacy in journalism. He was also passionate about culture and the arts, leaving an indelible mark on both professions. The government and people of Barbados extend their condolences to his family and journalism community.
Proposal to Aid Small Farmers in Barbados: The Barbados Egg and Poultry Producers Association (BEPPA) plans to propose a partnership with Pinnacle Feeds to help 100 small farmers cope with feed costs. BEPPA seeks volume discounts for small farmers buying feed in bulk, similar to larger players in the industry. While the arrangement is still being worked out, it aims to provide long-term savings for small-scale farmers.
11/09/2023
The Ministry of Health, Wellness, and Elderly Affairs has raised concerns about increasing respiratory infections. They emphasize the availability of Pfizer, Janssen, and Influenza vaccines, urging vulnerable populations and the elderly to get vaccinated. The flu season runs from October to March, and annual vaccination is recommended, especially for those with chronic illnesses. Additionally, COVID-19 vaccination is encouraged as cases continue in Saint Lucia.
In a worrying development, two individuals, their identities kept confidential, appear to have been abducted from their St. Andrew home. Member of Parliament Paulwell, facing extortion threats and hacking, has reported the matter to the police, who have initiated a high-level investigation.
Alegna Wellness Boutique, in partnership with the Authentic Caribbean Foundation, has generously provided school bags for children in need, benefiting various church communities. As the new school term approaches, this initiative alleviates the burden on parents. Over 148 backpacks have been distributed across 11 churches, promoting wellness and healthy habits for children's future. The church intends to share more of its charitable efforts with the public, including plans to help the hungry and homeless.
8/09/2023
In Cheshire, St John, a tragic incident unfolded on Thursday night. Henry Leroy Greaves, aged 58, lost his life in a stabbing incident. Police received a call around 7:50 p.m., reporting a dispute that escalated into a physical altercation. Unfortunately, Greaves sustained fatal injuries and died at the scene. Investigations are ongoing, with another individual assisting the police.
Former Senator Dennis Meadows, amidst controversy, has called for an apology from the Jamaican Parliament. He alleges collusion in withholding a document that exonerated him from claims related to firearm permits. The Parliament has dismissed his assertions, stating that the report was received and tabled in the House of Representatives and the Senate in March 2022. The saga continues, with questions surrounding the handling of the report.
The UK government has fulfilled its COP26 promise to enhance climate resilience and finance in the Caribbean region. They've signed a Memorandum of Understanding (MOU) worth £2.7 million with the Caribbean Community Climate Change Centre (CCCCC). This collaboration, part of the Small Island Developing States Capacity and Resilience (SIDAR) Programme, aims to support adaptation and resilience in Small Island Developing States (SIDS) within the Caribbean Community. The UK's commitment to climate finance will bolster climate-resilient actions in selected Caribbean countries.
7/09/2023
The Joint Select Committee (JSC) of Parliament in Jamaica is inviting the public to provide input on draft job descriptions for parliamentarians. Town hall meetings are planned, with the first tentatively set for September 24. The aim is to include grassroots perspectives in shaping the roles of MPs.
Guyana's oil reserves, discovered in 2015, are vast, with estimated recoverable oil of 11 billion barrels. However, managing this windfall poses challenges, including avoiding the "resource curse" and ensuring equitable distribution of benefits.
Anti-vaccine sentiment remains a significant threat, as vaccine hesitancy has risen in recent years. Health officials stress the importance of vaccination to protect public health and prevent outbreaks of preventable diseases, even amid skepticism related to COVID-19 vaccines.
6/09/2023
Cross-border financial crime remains a significant challenge globally, affecting both financial institutions and countries. Efforts to combat money laundering and terrorist financing are often domestically focused, with limited international collaboration. The IMF, in partnership with eight Nordic and Baltic countries, is pioneering an anti-money laundering project, highlighting the need for collective solutions.
Tragic news from Jamaica, where a pregnant woman, her husband, and their son were found brutally murdered in their home in St Catherine. The family, known for their strong Christian faith, faced a horrifying and unexpected tragedy. The police are investigating, and concerns of possible reprisals loom over the community.
The Barbados Royals are making headlines in women's cricket, securing a spot in the Women's Caribbean Premier League finals. They clinched their place with impressive wins over the Guyana Amazon Warriors and the Trinbago Knight Riders. Australian Erin Burns has been a standout player in the tournament, both with the bat and the ball. The Royals are eyeing a triumphant end to their campaign.
5/09/2023
In our first story, the government of Barbados will be celebrating Africa-CARICOM Day on September 7th. The day will be commemorated with a flag-raising ceremony and cultural performances. Prime Minister Roosevelt Skerrit has urged the Community to deepen cooperation with Africa and the African Union.

Moving on, the Dominican government is making progress in constructing resilient homes. So far, 1,811 homes have been completed, marking a significant milestone towards the target of 5,000 by 2030. The government has also initiated the construction of modern homes in the Warner Area, with over 2,000 applications received.

Lastly, the Jack's Hill Primary School in St Andrew is mourning the sudden death of their principal, Donnette Witter. Education Minister Fayval Williams visited the school and offered support to the students and staff. The senior teacher, Valerie Walters, remembered Witter for her dedication to her students and the impact she had on their lives.
4/09/2023
First, we have a story from Barbados, where Monique Best, a food vendor, has been informed that she must clear her vending space at the Bay Garden in Oistins. Best took over the operations of Shirley's Food Hut after her adopted mother passed away. However, officials from the National Conservation Commission claim that she has no legal right to operate there. Best and her attorney plan to take the matter to court.
In Jamaica, tragedy struck in the community of Catadupa when a six-year-old boy named Jevanie Kidd was washed away by a flood on his way home from school. His body was found hours later. His mother, Adams, is still waiting for a promise made by Member of Parliament to install a barrier at the ditch where her son was swept away. Adams and her family are struggling to cope with the loss.
And finally, a new report from the Inter-American Development Bank highlights the progress in economic recovery in most Caribbean economies. Tourism-oriented economies have recovered more rapidly than expected, but there are still risks in the near term. Commodity prices have declined, affecting households across the region, but benefiting macroeconomic prospects for commodity exporters.
1/09/2023
In Barbados, a man in his 30s tragically lost his life while picking breadfruits. Ramon Dawson was electrocuted and fell from a tree in Pillers Dorf Development, Grazettes, St Michael. Despite being advised to stay away from the tree, Dawson ignored warnings and continued to pick breadfruits. Agatha Corbin, the caretaker of the house where the tree is located, had pleaded with Dawson to stop picking the fruits. Unfortunately, his metal rod came into contact with an electrical wire, resulting in his electrocution. The community is mourning his loss, and condolences have been sent to his family.

In Jamaica, residents of Rum and Rosemary lanes in central Kingston are grateful for the clean-up efforts following back-to-back arson attacks that left nearly 50 people homeless, including 13 children. However, they are concerned about the upcoming back-to-school season. The children lost their school uniforms and supplies in the fires, and parents are calling for swift assistance to replace these items before the reopening of school on Monday. They are appealing for help to secure back-to-school supplies, including bags, shoes, uniforms, and textbooks. The affected families are also requesting assistance in building a wall to prevent further intrusions.

In international news, Jamaica and Canada have signed a reciprocal recognition agreement to allow seafarers from both countries to work on ships sailing under the Jamaican or Canadian flags. The agreement, signed at the International Maritime Organization headquarters in London, enables Jamaican seafarers to work on Canadian ships and vice versa. Rear Admiral Peter Brady, the director general of the Maritime Authority of Jamaica, described this agreement as a milestone for both countries' seafarers and their maritime and transport administrations. The agreement also allows Jamaica to verify the quality of education at Canada's maritime training establishments and vice versa.
31/08/2023
The press freedom organization, SOS Journalistes, is deeply concerned about death threats against Justice Robert Jourdain, who is investigating the murder of journalist Garry Tess. SOS Journalistes is calling on the government and judiciary to protect Judge Jourdain and ensure the success of the investigation.
The Economic Commission for Latin America and the Caribbean (ECLAC) will release its Economic Survey of Latin America and the Caribbean, 2023. The report will provide updates on the region's economies, growth estimates, and the role of investment for growth and climate change action.
Barbadian-born footballer Thierry Gale has signed a $1.7 million contract with SK Rapid Wien. This makes him the most expensive Barbadian-born footballer. Gale will play for the Austrian club and wear the No. 16 jersey in honor of his late teammate Dishon Howell.
30/08/2023
Committal proceedings in the rape case against accused Parliamentarian Neil Rowe will take place in a week's time. The defence team has requested concrete information on forensic analysis, which they believe is crucial to the case. The defence claims to have received conflicting information on the analysis from the prosecutor and the Commissioner of Police. The magistrate has adjourned the case until September 6, 2023, and has requested more information on the status of the analysis.

The international community, particularly Western industrialised nations, are being criticized for turning a blind eye to the ongoing crisis in Haiti. The situation in Haiti has worsened, with hunger, political disorder, anarchy, and abuse plaguing the country. CARICOM members are urged to be more vocal on the international stage and bring attention to the plight of the Haitian people. Haiti is the poorest nation in the Western hemisphere and is in desperate need of humanitarian aid.
Teachers in Barbados will not be required to return to work earlier than scheduled. The Barbados Union of Teachers (BUT) called for the cancellation of plans to call out educators a week earlier for training related to educational reform. The education authorities have responded by adjusting the schedule, requiring teachers to engage in planning on September 11 and 12. Consultations and professional development sessions will take place from September 13 to 15. The BUT had opposed the proposal to reduce the summer vacation period for teachers.
29/08/2023
In local news, the police are seeking the public's assistance in locating a missing man. Keith Marshall, 54, of St Peter, was reported missing on August 26. He is described as slim, five feet seven inches tall, with a dark complexion and a gold cap on one of his front teeth. If you have any information on his whereabouts, please contact the police.
In another incident, the partially decomposed body of a 52-year-old man, Perry Ricardo Walker, was found in Christ Church. The discovery was made at Ridge Estate, following a report received on Saturday about a suspicious-looking vehicle. Investigations are ongoing.
In international news, Belize recently received a significant donation of supplies from the Taiwanese business community to support hurricane Lisa relief efforts. The donation includes US$10,000 from St Dominic Catholic High School and essential supplies such as clothing, medical supplies, food, laptops, and tablets. The donation reflects the enduring friendship between Belize and Taiwan, and NEMO will oversee the distribution of these items to affected communities.
28/08/2023
In Jamaica, the town of Mandeville is in shock after a brazen attack on a team of Beryllium couriers. The criminals made off with an undisclosed amount of money, leaving the town reeling. Officials and community members express their concern over the lack of respect for civilian life and authority shown by the gunmen. Two victims remain hospitalized in critical condition, and the police are still determining the amount of money stolen.
In Barbados, a Cooperation Agreement has been signed between the country and the International Organization for Migration (IOM) to establish an IOM Country Office for the Caribbean. The agreement aims to develop a well-managed migration policy and strategies to address challenges such as climate emergencies and civil instability in the region. This closer relationship between Barbados and the IOM is seen as a step towards safe and regular migration.

The President of the Jamaica Hotel and Tourist Association (JHTA) welcomes the news of an agreement to upgrade and take over the street lights on the Elegant Corridor in Montego Bay. The JHTA is elated that the long-standing issue of poor lighting is being addressed, as it has posed challenges and safety risks for individuals. The National Works Agency has formalized an agreement with the Jamaica Public Service Company to rehabilitate the lighting infrastructure along the corridor.
25/08/2023
Prime Minister Mia Mottley of Barbados has responded to calls from the Democratic Labour Party (DLP) to repay the $1.3 billion debt to the National Insurance Scheme (NIS). Mottley defended the debt write-off, stating that repayment would only add three years to the NIS Fund's life. She emphasized that her administration was dealing with the debt left by the DLP and criticized those who had contributed to the NIS' current state. Mottley declared that the government did what was necessary to protect the economy and stabilize the Barbados dollar.

The Caribbean Examinations Council (CXC) has reported an increase in the number of students scoring above average in mathematics. This comes after controversy surrounding the subject this year. Dr. Lisa Manning, the director of operations with CXC, delivered the preliminary results and stated that students performed well overall. However, she highlighted concerns about non-submissions of school-based assessments, absenteeism from examinations, and cheating. The investigation into the leaked mathematics paper in Jamaica is still ongoing.
Tension is rising in Kingston Central Police Division following a firebombing incident. Three premises on Rum Lane were set on fire, leaving approximately 30 people, including children and a national netballer, homeless. Another premises on Rosemary Lane was also set on fire in an apparent reprisal, displacing 17 people, including children. This incident is believed to be connected to the ongoing feud between the Darksyde and Gennasyde gangs.
24/08/2023
Authorities are investigating the death of Dr Redempta Assenga Thoroughgood, a Tanzanian national whose body was found in the water at Port St Charles Marina in Heywoods, St Peter. Police are urging anyone with information to come forward.
Barbados and other regional countries are being encouraged to update their national development plans to attract concessionary financing for critical projects. The importance of long-term plans and digital infrastructure was discussed during an online panel ahead of the Caribbean Infrastructure Forum in 2023.
The female suspect connected to the abduction and murder of eight-year-old Danielle Rowe is set to face an identification parade. The arrest of the suspect was a major breakthrough in the case, which has been given the highest priority by the police. Authorities continue to pursue leads and urge citizens to provide any information they may have.
23/08/2023
The British Virgin Islands (BVI) has secured support from 13 British, Dutch, French, and US territories in the Caribbean at the United Nations Caribbean Small Island Developing States regional meeting. The meeting aimed to identify priorities and international support needed for sustainable development. The next international framework for sustainable development will be agreed upon at the UN Fourth International Conference on Small Islands Developing States in Antigua and Barbuda in 2024.

Saint Lucia is diversifying its agricultural industry away from bananas. The country is exploring alternatives such as pineapple, cocoa, avocado, and more. The move comes after concerns about dependency on bananas, especially considering past issues with the UK market. While the minister did not provide specific details on exports and logistics, there is optimism about finding new markets within the region.

A global study on Generative AI and Jobs suggests that most jobs and industries will be complemented rather than substituted by AI. The study highlights that clerical work is most exposed to automation, while managers and professionals have lower exposure levels. The effects of AI on employment differ between high-income and low-income countries, with higher risks in high-income countries. The study emphasizes the need for policies that support a fair and consultative transition, including worker voice, skills training, and social protection.
22/08/2023
In Caribbean community news, Member of Parliament for St James East Central, Edmund Bartlett, has announced a $13 million investment in education in his constituency. Scholarships and grants totaling over $8 million were awarded to 79 tertiary-level students. Bartlett's focus on education has been praised by Senator Matthew Samuda, who highlighted Bartlett's dedication to investing in the future.
In business news, Regency Petroleum Limited (RPL) is expanding its operations and aims to become a multinational company. RPL recently opened its second location in Paradise, Westmoreland, with plans for three more full-service stations. Founder and CEO Andrew Williams emphasized RPL's commitment to providing a First World experience to customers, offering advanced facilities and extended operating hours.
In sports, Sada Williams from Barbados has made an impressive performance in the women's 400 meters at the World Championships in Budapest. Williams clocked in at 49.58 seconds, breaking Barbados' national record. She is now considered a strong contender for the gold medal.
21/08/20
Israel has offered assistance to Barbados in the form of agricultural technology. The Non-resident Ambassador for the State of Israel to Barbados, Itai Bardov, held a virtual meeting with Barbados' Minister of Agriculture, Food and Nutritional Security, Indar Weir. The main focus of the meeting was finding solutions to combat the challenges posed by climate change on agricultural production. Minister Weir highlighted the pressing issue of water management and expressed interest in exploring Israel's previous project in St John as a potential solution. Ambassador Bardov emphasized the need for high value-added crops and offered Israel's know-how, technical assistance, and finance.
Former Minister and Senator John Williams has sadly passed away on his 74th birthday. Williams served as a Minister of State in the Prime Minister's Office from 2003 to 2008 and also held the position of Ambassador to CARICOM from 2006 to 2008. He made significant contributions to Barbados, serving on various boards including the Caribbean Broadcasting Corporation and the National Initiative for Service Excellence.

In unfortunate news, a 22-year-old man is in serious condition after being shot on Saturday night. The incident occurred on 1st Avenue, Taylor's Gap, Hindsbury Road, St Michael. Police received a report that the victim was shot above his right eye while riding his bicycle. The victim had already been transported to the hospital by a private vehicle before the police arrived. Medical personnel have listed his condition as serious and unstable.
17/08/2023
In Gregory Park, Jamaica, a recent firebombing has left an elderly woman in serious condition and over 40 people homeless. The police have found an illegal gun in the area and have arrested two men. Senior Superintendent of Police, Stephanie Lindsay, has stated that security forces will remain in Gregory Park until they are satisfied it is safe.

Six Jamaican farm workers in Ontario, Canada, who had previously raised concerns about their living and working conditions, were abruptly sent back to Jamaica. The workers had protested after their living quarters were flooded with wastewater. They believe this dismissal is payback for speaking out. Videos had shown poor conditions, including overflowing toilets. Investigations were ordered by the Labour Minister after the media highlighted the workers' grievances.

A high-ranking fireman in St James, Jamaica, has been arrested and charged with attempted rape and sexual touching of a 14-year-old girl who was doing voluntary work at the fire station. The news has left the fire brigade dismayed, and if the allegations are true, they hope the girl receives the support and justice she deserves. The incident was reported to the police, and investigations are ongoing.
16/08/2023
In our first story, Dwayne Irwin Foster, a resident of Block 99D Eden Lodge, St Michael, has been sentenced to six months in jail for stealing $20 from a woman's bag at Brandons Beach. Foster was caught red-handed by beachgoers and attempted to escape, but was apprehended by police. During his court hearing, Foster admitted to using cocaine and pulling a knife on people at the beach.
Moving on to our second story, members of the Barbados Workers' Union (BWU) will have the opportunity to voice their opinions on the government's plans for pension reform. The union will gather at Solidarity House to discuss concerns and provide feedback on the proposed increase in the pensionable age to 68. The BWU emphasized the importance of informed action and will make a public statement based on the collective view of its members.
Lastly, the recent downgrade of the United States' credit rating by Fitch Ratings could have implications for the Caribbean region. A downgrade typically leads to higher borrowing costs and increased interest rates. This could result in lower debt sustainability and fiscal rationalization, potentially leading to recessionary conditions in both the US and regional economies. Regional currencies tied to the US dollar may also experience depreciation, impacting imports and foreign exchange availability.
15/08/2023
In our first story, the family of Wayne Watson, a Manchester man, is left puzzled after his body was found in a mangrove two days after he reportedly went swimming. Wayne, who had recently rescued at least five people from drowning, was described as a great swimmer by his father. The circumstances surrounding his death have left relatives in disbelief, as they couldn't understand how such an experienced swimmer could drown. Wayne's family is devastated by the loss and seeking answers.
Moving on to St. Catherine, Portmore, a resident named Karona Gocum is now homeless and sleeping rough after her house was destroyed in a firebombing incident. Eleven houses in the area were set on fire by arsonists, leaving more than 40 people homeless. Gocum had to rescue her elderly mother from the burning house, and during the attack, gunmen fired upon those trying to escape. Tragically, one man was shot dead during the ordeal. The community is in shock and seeking justice for the victims.
In our final story, a Jamaican youth convicted of carrying a loaded illegal gun in Maryland is now in the custody of United States Immigration and Customs Enforcement (ICE). The 19-year-old was apprehended by ICE officers and served with papers ordering him to appear before an immigration judge. ICE commended their efforts in preventing potential harm to the residents of Maryland, as the Jamaican had ignored the state's gun laws. The individual legally entered the United States in 2011 but was arrested and charged with possessing a loaded firearm earlier this year. He was subsequently convicted and sentenced to 23 months in jail.
14/08/2023
As world leaders prepare for COP28, the Caribbean Community (CARICOM) is rallying for more support on the Lost and Damage Fund designed to assist countries most vulnerable to climate change. CARICOM is optimistic that COP28 will produce a solid strategy to double adaptation funding. Dominica's Prime Minister, Roosevelt Skerrit, emphasized the Caribbean's vulnerability to climate change and urged COP28's president-designate to ensure action is taken. Dominica, which experienced significant damage from Hurricane Maria, has committed to pursuing climate resilience through the Citizenship by Investment Program.
Eating healthy in the Caribbean faces significant hurdles, including transportation limitations, natural disasters, climate change, and infrastructural constraints. The "25 by 25 Initiative," a goal set by CARICOM member countries, aims to reduce food imports by 25% by 2025. Challenges with shipping hinder efforts to feed the region's citizens. Rising import dependency, limited arable land, and climate constraints contribute to this issue. Efforts are being made to mitigate the impact of marine transportation limitations on food security, including the establishment of a humanitarian logistics base in Barbados.
The Inter-American Development Bank has approved a $20 million grant to Costa Rica to implement a comprehensive citizen security and violence prevention program for the inclusion of vulnerable migrant groups. The grant aims to make local and migrant populations less vulnerable to violence and discrimination. Costa Rica, as a destination country for migrants, faces security challenges as the number of migrants entering or passing through the country increases. The program will strengthen institutional capacities and provide social measures to prevent violence.
11/08/2023
Dominica has launched a new Land Link Initiative to attract investments. The initiative aims to leverage the island's land resources in commercial, residential, and agricultural sectors. Lands will be offered for sale at competitive rates to encourage investments and foster socio-economic development. The move also hopes to entice Dominicans living abroad to invest in their own country, particularly in the agricultural sector.
In Ecuador, the Organization of American States (OAS) has condemned the savage murder of presidential candidate Fernando Villavicencio. The OAS expresses condolences to the families affected and calls for a thorough investigation. The OAS urges all candidates to strengthen their security measures and authorities to provide necessary support to guarantee the integrity of the electoral process.
Saudi Arabia's newly launched airline, Riyadh Air, has signed a multi-year partnership with Spanish football club Atlético de Madrid. Riyadh Air will be the main and official airline partner of the club, bringing together two entities that share a passion for excellence and innovation. The partnership will allow Riyadh Air and the club to reach millions of fans worldwide.
10/8/2023
In our top story, an engagement meeting between the Caribbean regional agency for public health, CARPHA, and various public health institutions of the French Caribbean Overseas Regions took place in Trinidad and Tobago. The meeting, supported by the Agence Française de Développement, aimed to strengthen cooperation efforts between the two regions. Representatives from Santé Publique France - Antilles, the Agences Régionales de Santé in Martinique, Guadeloupe, and French Guiana, as well as the Centres Hospitaliers Universitaires of Martinique and Guadeloupe, were in attendance. The meeting highlighted the shared cultural and environmental risk factors and disease burdens that create opportunities for joint action.
In other news, teachers and students are in shock following a home invasion that left a 10th-grade student, Jamilia, dead and her mother and cousin hospitalized. The school community is grieving the loss of a quiet and disciplined student who excelled academically. The incident has shaken the usually peaceful community of Cotton Tree, where the attack took place. The police are investigating the incident and have one man in custody for questioning. Relatives of the victims have received death threats, leading to speculation about the motive behind the attack.
Lastly, a former Jamaica Defence Force soldier is speaking out about the entity's pension policy, which requires employees to serve 18 years to qualify for a pension. The ex-soldier, who was discharged on medical grounds just shy of the 18-year mark, is now left without a pension. He was diagnosed with kidney issues in 2015 and started dialysis in 2020. Despite his illness, which is not job-related, he does not qualify for a disability pension. The former soldier is calling for a review of the pension policy to support soldiers who become ill before reaching the required years of service.
9/8/2023
In international news, a Jamaican national has pleaded guilty in the US District Court for the Western District of North Carolina for his involvement in a fraudulent lottery scheme. Antony Linton Stewart targeted elderly victims in the United States, falsely informing them that they had won money and prizes. Stewart defrauded victims out of hundreds of thousands of dollars by convincing them to send money for fees and taxes. No lottery existed, and no victims received any prizes.
In local news, police are investigating a shooting incident that occurred in St Michael, Barbados. One female sustained a non-life-threatening leg injury. A man is currently in custody assisting with the investigation.
In sports news, Tia Clayton, a Jamaican athlete, broke the meet record in the women's 100m at the 5th Meeting Brazzale in Italy. She ran an impressive time of 11.23 seconds, equaling her season's best mark. Clayton outperformed a strong field, including her sister Tina, and Jamaicans occupied the top four positions in the final. Krystal Sloley finished second with a personal best time of 11.27 seconds, while Tina Clayton secured third place with a time of 11.32 seconds. Serena Cole finished fourth in 11.47 seconds.
8/08/2023
In Jamaica, the government has recognized 125 individuals with national honors for their exceptional service. Among them are five recipients of the prestigious Order of Jamaica, who will be presented with their awards during the National Heroes' Day ceremony on October 16, 2023.
In a recent court case in Trelawny, a man named Andrew Hardware has been sentenced to 25 years in prison for sexually molesting a seven-year-old girl. Despite his lawyer's plea for leniency, Chief Justice Bryan Sykes emphasized the seriousness of the crime, stating that it was a "serious violation of trust." Hardware, who was found guilty of grievous sexual assault, will serve a minimum of 15 years before becoming eligible for parole.
In Florida, Alison Smith, a Jamaican-American attorney, has been recognized by the St Elizabeth Chamber of Commerce for her professional success and contribution to her hometown. Smith, who grew up in St Elizabeth and Manchester, received the inaugural Diaspora award during the annual Black River Day celebrations. The event was attended by hundreds of people from across the parish.
4/8/2023
In Jamaica, Police Federation Chairman, Corporal Rohan James, has been interdicted from duty with three-quarters of his salary after making remarks at a funeral service for a slain police officer. James criticized the police high command for allegedly failing to make overtime payments to rank-and-file police personnel. He has mounted a legal challenge against the commissioner's decision. The charges against James include being disrespectful to seniors in rank and communicating sensitive issues within the force without permission.
The four main service providers in Jamaica, including JPS, NWC, Flow, and Digicel, have shared their vision for using artificial intelligence (AI) in their companies. JPS has already embraced AI in its customer suite and service order system, using AI to evaluate customer-submitted meter readings through photos. The company is exploring greater incorporation of AI, such as predictive maintenance and using AI-deployed tools to predict customer needs.
And finally in sport,the Jamaican Reggae Girlz have made history by advancing to the second round of the World Cup. They held Brazil to a 0-0 draw in their final first-round game and finished second in Group F. This achievement marks the first time a Caribbean team has advanced past the first round. The team's qualification has been celebrated by Jamaicans, with praises for the players, technical team, supporting staff, and Cedella Marley, who contributed to the women's program. The success of the Reggae Girlz is seen as a proud moment for Jamaican football history.
2/8/2023
In Jamaica, detectives are investigating the tragic murder of a food vendor in Trelawny. Kemar Williams, also known as 'Soupy', was shot in his car by unknown assailants. The incident occurred in the Hague Housing Scheme in the early hours of Monday morning. Williams tried to drive away but lost control of his vehicle, crashing into a wall. He was found with a gunshot wound to his back and was pronounced dead at the hospital. The police are urging anyone with information to come forward to help solve this case.
Barbados recently observed Emancipation Day, with Minister Dr Shantal Munro-Knight emphasizing the ongoing fight for freedom. Speaking at the Emancipation Day celebrations, she highlighted the need to address global financial reform and the denial of reparations. Minister Munro-Knight called for unity and solidarity among citizens, stating that small differences should not divide the nation. The event featured cultural performances, prayers, and wreath-laying at the Emancipation Statue.
Moving to Montego Bay, Jamaica, Delmar Elson has been charged with murder in connection with the death of Romain Legister. Elson's attorney argued that his client acted in self-defense. However, the clerk of court objected to bail, citing Elson's violent nature and previous conviction. The judge postponed the decision on bail until further review of the case, which is scheduled for August 30th. Elson remains in police custody.
1/8/2023
In Brazil, the Minha Casa, Minha Vida (My Home, My Life) program has undergone some changes that will benefit the country's economy and its population. The program, which aims to build two million housing units by 2026, has reduced interest rates and increased subsidies for property purchases. Urban Affairs Minister Jader Filho stated that these changes will create over one million direct and indirect jobs in the next four years. The program will now focus on building properties near public facilities to improve citizens' quality of life. Additionally, there are discussions about expanding the program to include the middle class.
The Asia-Pacific Economic Cooperation (APEC) is currently holding meetings in Seattle, USA, to address economic resilience, sustainability, and inclusivity. Officials and ministers from APEC member economies are discussing trade and investment liberalization, as well as climate change issues. The meetings are taking place against the backdrop of a weak global economy, high inflation, and the impact of El Niño. US cabinet officials, including Secretary of Agriculture Tom Vilsack, will host their counterparts and engage with local communities during the meetings.
Prime Minister Gaston Browne of Antigua and Barbuda has announced that Antigua and Barbuda passport holders will not require a visa to travel to the United Kingdom. However, starting in 2024, they will need to apply for the UK's Electronic Travel Authorisation (ETA). The ETA is an online pre-screening arrangement that is not quite a visa but a requirement for countries outside of the UK. Browne assured that this change will not affect the access of Antigua and Barbuda's Citizenship by Investment (CBI) program holders to the UK.
31/7/2023
In our top news story, a suicide bomber attacked a political rally in Pakistan, killing at least 40 people and injuring over 130 others. The blast occurred at a gathering of the conservative Jamiat Ulema Islam-Fazl party in the Bajaur area, near the Afghanistan border. The Taliban in Pakistan has claimed responsibility for the attack.
In other news, the Minister of State in Jamaica's Ministry of Foreign Affairs and Foreign Trade, Alando Terrelonge, highlighted the significant and growing bilateral trade between Jamaica and China. Terrelonge emphasized the potential for further expansion of trade and investment opportunities between the two countries.
Lastly, the Pinelands Basketball Club emerged victorious in the Co-operators General Insurance Barbados Amateur Basketball Association Premier League, defeating the defending champions, the Burger King Clapham Bulls, in a thrilling Game 5. Deroni Hurley was named the Finals Most Valuable Player for his exceptional performance in leading Pinelands to victory.
28/7/2023
In financial news, the United Kingdom and Singapore recently held the 8th UK-Singapore Financial Dialogue in London. Both countries discussed sustainable finance and FinTech innovation, emphasizing the need to develop approaches that support the transition to net zero economies. They also agreed on the importance of globally comparable and transparent transition plans to scale financing and reduce fragmentation. The UK and Singapore pledged their support for a global framework of sustainability disclosures and expressed their commitment to implementing globally interoperable sustainability disclosures.

In Barbados, the Nurses Association is deeply concerned about the high rate of local nurses leaving the island to work overseas. BNA President Dr. Fay Parris highlighted the need to replenish the experienced healthcare service providers and minimize the large pull of nurses migrating. The association is developing mentorship programs to bridge the gap between young graduates and experienced nurses who remain on the island. Initiatives are also underway to produce more nursing graduates through the Barbados Community College.
In sports, India has won the first One Day International cricket match against the West Indies at Kensington Oval. Chasing a modest total of 115, India secured a five-wicket victory with opener Ishan Kishan hitting the top score of 52.
27/7/2023
"The European Union's new investment strategy aims to strengthen the role of Latin America and the Caribbean in addressing regional and global challenges. IDB President Ilan Goldfajn highlighted the potential for the region to contribute to solutions for climate change, biodiversity, and food insecurity. The EU's agenda includes boosting investment through the Global Gateway program to bridge existing gaps. This partnership can open doors for clean energy transition, sustainable food production, and protection of the Amazon's biodiversity."
"UN Secretary-General António Guterres emphasized the urgent need to address global hunger, promote cooperation between businesses and governments, and mitigate the damaging impact of climate change on food production. With over 780 million people experiencing hunger and nearly three billion unable to afford healthy diets, Guterres called for action to fix broken global food systems. Unsustainable food production and consumption contribute to the climate crisis, accounting for a third of greenhouse gas emissions and driving biodiversity loss."
"In local news, a 16-year-old has been remanded to Dodds for his alleged involvement in the robbery of a ZR driver. Daniel Ezekiel Mason appeared before Magistrate Joy-Ann Clarke in the St Matthias Magistrates' Court. He is charged with robbing Marlon Tempo and brandishing a firearm during the incident. The court prosecutor requested that both charges be treated jointly. Despite the defense's request for bail, the magistrate ruled against it, citing the need to protect society and the young man."
26/7/2023
The Barbados Meteorological Services has issued a flash-flood watch for Barbadians. A tropical wave is predicted to hit the island, resulting in moderate to heavy showers, with rainfall accumulations expected to reach 25mm. Residents are advised to be prepared for potential flooding.
Over to Jamaica, where Prime Minister Andrew Holness has delivered on his promise to Dionne Blake, a female farmer from the Cornwall district. Along with vital farming equipment, a donkey named "Prosperity" was gifted to assist Blake in transporting her produce. The Prime Minister highlighted the government's commitment to support rural agriculture and development.
In other news, staff from the British Embassy in Guatemala joined the Pride Parade, expressing solidarity with the local LGBTI community. This show of support underlines the UK's call for global tolerance and the end of discrimination and exclusion of LGBTI persons.
21/7/2023
The UK government has announced that Dominican nationals will now require a visa before traveling to the UK. The policy is effective immediately, but a transition period will last until 16 August at 15:00 BST. This change applies to all Dominicans seeking to enter the UK. Only those who booked their travel before the announcement on 19 July will be able to enter the UK without a visa during the transition period. The new visa requirement stems from concerns surrounding Dominica's Citizenship by Investment (CBI) scheme.
Acting British High Commissioner to Barbados and various other Caribbean nations, Charley Williams, asserted the decision aims to strengthen security while maintaining the close relations between the UK and Dominica. Visa applications can be made online, and a temporary UK Visa Application Centre will operate regularly in Dominica for the submission of biometrics and passports.
Investigations are underway into a fire that destroyed a two-bedroom house in Bank Hall, St Michael. The incident occurred this morning around 7:40. The homeowner, Elvis Yearwood, who had been living in the house for over ten years, was able to save his livestock but sadly lost all of his possessions in the blaze.
And a raid in downtown Kingston led to the seizure of roughly $200 million worth of counterfeit goods from a store in the West Parade section. Victor Barrett, the assistant superintendent of police, confirmed the seizure and arrest of a foreigner who will face charges under the Trademark Act. Among the fakes discovered were knockoffs of popular brands like Crocs, Nike, Puma, and Tommy Hilfiger. This latest operation adds to an ongoing crackdown against counterfeit goods, bringing the total value of fake items confiscated since the start of the year to over $500 million.
17/7/2023
Barbados is accelerating progress towards the United Nations' Sustainable Development Goals, according to Minister in the Prime Minister's Office, Senator Dr Shantal Munro-Knight. She declared the nation's commitment to a future of dignity, equity, and opportunity for all Barbadians during the UN's high-level forum held recently.
Jamaica's Prime Minister, Andrew Holness, has appealed for public cooperation after eight high-risk prisoners escaped from the Black River police station lock-up last month. He urged St. Elizabeth residents to report any suspicious activities, ensuring informants' identities will remain confidential.
In a stern message, Prime Minister Holness also reiterated that the Jamaican government will not negotiate with gang members. Highlighting the government's commitment to tackling criminal gangs, he outlines significant investments to improve the intelligence capabilities of the Jamaica Constabulary Force.
On a brighter note, the European Union is set to release €43 million in aid to boost disaster preparedness in Latin America and the Caribbean. This announcement comes ahead of the EU-Latin America and Caribbean Forum taking place this weekend.
13/7/2023
In Barbados, Minister of Environment, National Beautification, and the Blue and Green Economy, Adrian Forde, has announced the government's commitment to increasing youth employment in the blue economy. Forde emphasized the need for young people to seize the job opportunities available in the industry to ensure its sustainability. This announcement was made during the opening of an exhibition for secondary students at the Bridgetown Fisheries Division.
Moving to Jamaica, arrangements are being finalized for the Gospel Star Competition, a part of the annual Jamaica Festival. The competition, produced by the Jamaica Cultural Development Commission (JCDC), will be televised and streamed live. The ten finalists, selected from over 100 video entries, will showcase their talents in the competition. The JCDC coordinator expressed excitement about this year's dynamic lineup of contestants.
Shifting focus to business news, Jamaica's business process outsourcing (BPO) sector continues to expand, with IBEX Global Jamaica opening a new location in Portmore. The state-of-the-art complex occupies 80,000 square feet and will provide employment for an additional 1,500 individuals. The Minister of Industry, Investment, and Commerce, Senator Aubyn Hill, commended the expansion and highlighted the sector's remarkable growth, even during the pandemic.
10/7/2023
In Barbados, the Minister of Environment, National Beautification, and the Blue and Green Economy, Adrian Forde, has expressed the government's dedication to increasing youth employment in the expanding blue economy. Forde emphasized that to ensure the sustainability of the sector, young people must seize the numerous job opportunities available in the industry. This announcement came during the opening of an exhibition for secondary students at the Bridgetown Fisheries Division.
Moving on to Jamaica, preparations are underway for the Gospel Star Competition, a part of the annual Jamaica Festival. The competition, organized by the Jamaica Cultural Development Commission (JCDC), will be broadcasted on CVM Television, the Public Broadcasting Corporation of Jamaica, and streamed live on the JCDC's social media platforms. The competition features ten talented finalists selected from over 100 video entries. The Gospel Star Coordinator, Alicia Taylor, expressed excitement about this year's dynamic lineup and the diverse sounds showcased by the contestants.
Shifting focus to Jamaica's business sector, the country's business process outsourcing (BPO) industry continues to thrive. IBEX Global Jamaica has opened a new location in Portmore, St. Catherine, creating employment opportunities for 1,500 individuals. The state-of-the-art complex spans 80,000 square feet and is part of the expanding GTECH Park. The Minister of Industry, Investment and Commerce, Senator Aubyn Hill, lauded the expansion, highlighting the BPO sector's significant growth even during the pandemic. The BPO industry provides various digital services, such as customer care, technical support, accounting, and more.
24/6/2023
A significant shake-up has been announced in the St Elizabeth Division of the Jamaica Constabulary Force following a dramatic jailbreak.
Eight inmates, including a man charged with a quadruple murder, escaped from the Black River Police Station. The high command has now reassigned the entire leadership of the division, with Deputy Superintendent Coleridge Minto taking command.
In weather news, the Caribbean sees a second June storm with Tropical Storm Cindy, following Tropical Storm Bret, which has brought heavy rain and strong winds to the eastern Caribbean.
Cindy is currently not posing any immediate threat to land but experts are closely monitoring its path. Meanwhile, heavy rainfall from Bret has prompted tropical storm warnings and flash flood alerts across parts of the Lesser Antilles.
And in entertainment, Rihanna has stepped down as CEO of her lingerie brand, Savage X Fenty.
The former CEO of Anthropologie Group, Hillary Super, will take over. The 'Diamonds' singer will maintain her involvement, taking on the role of executive chair, with plans to expand the brand's industry impact.
20/6/2023
Heavy rains in St. Elizabeth in Jamaica have caused approximately $63 million in crop damage, according to Minister of State in the Ministry of Agriculture, Fisheries and Mining, Hon. Franklin Witter.
The damage includes crops like tomatoes, melons, scallion, and sweet pepper.
The weather has also led to destruction of roadways, including those recently repaired. The extent of the damage to farm roads is still being assessed. Affected communities include Bull Savannah, Tryall, Ballards Valley, Top Hill, Comma Pen, Junction, and Cheapside.
The process of obtaining a Saint Lucia passport has deteriorated into a passport racket, causing concerns about data security and the integrity of the government-issued passports.
Passports are predominantly acquired through third-party service options, raising questions about constitutional responsibility and the handling of sensitive documents.
Deputy Commissioner of Police Ronald Philip has been assigned to investigate the situation.
The United Nations Secretary-General, António Guterres, has called on all countries to phase out coal and other fossil fuels to prevent a climate catastrophe.
He urged immediate global action towards achieving net-zero emissions and emphasized the importance of investing in renewable energy.
Several Caribbean countries, including Saint Kitts and Nevis, Trinidad and Tobago, and Dominica, have already made significant strides in transitioning to cleaner energy sources.
15/6/2023
Jamica's Prime Minister, Andrew Holness, says Jamaica is one of the easiest places globally to start a business.
He pointed out that the Government has levied no new taxes on Jamaica's businesses or households in the past eight years.
He said that this has given confidence for businesses to plan ahead and promised to keep tax rates the same for as long as possible to build business confidence and encourage investment in Jamaica.
The European Union has signalled its intention to work with the Caribbean to deal with the annual influx of sargassum seaweed.
The European Commission Vice President for the European Green Deal Frans Timmermans said that with ocean temperatures rising, even more seaweed will wash up on coastlines in the future, and steps must be taken to make the situation more manageable.
And Nigerian Afrobeats artist Ayra Starr is celebrating her 21st birthday on holiday in Barbados.
The singer who had a hit with the song " Rush" last year posted a video of herself on social media landing at the Grantley Adams International Airport and checking into a luxury Villa. She was also spotted dining and enjoying the beach and sunshine.
12/6/2023
A mum and daughter duo will
More from Community News
Comments
Add a comment
Log in
to the club or enter your details below.