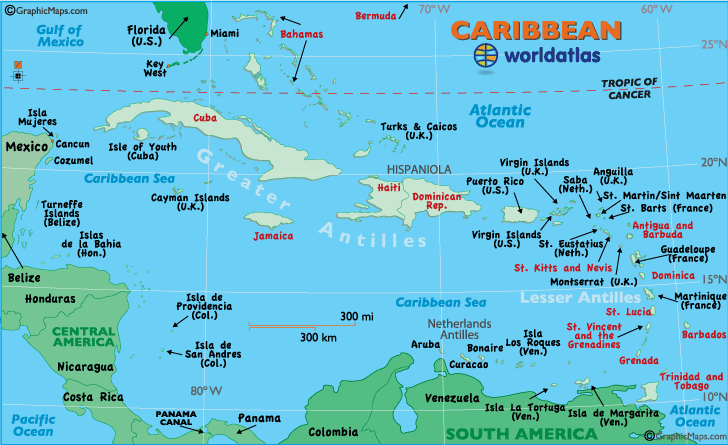 The latest news stories from the Caribbean
Hear news for the Caribbean Community at 8am, midday and 4pm every weekday on Revolution Radio
27/5/2023
A judge in Barnados wants to see more young defence lawyers stepping forward to show their skills rather than standing in the shadows of "a few elites", and for the rule banning attorneys from advertising to be scrapped so junior lawyers can promote their services.
Justice Carlisle Greaves made the comments on Friday as he paised fellow lawyer Latisha Springer for her in-depth and concise sentencing submissions in a gun and ammunition case.
The Bahamas banana and plantain industry had a good year in 2022 with a 2.8 per cent increase in banana production and 18.7 per cent for plantain.
Despite the effects of Tropical Storms Grace and Ida in the previous year, the industry rebounded to produce more than 72,000 metric tonnes of banana and more than 60,000 metric tonnes of plantain.
The sixth annual Jamaica Blue Mountain Coffee Festival took place on Saturday in Newcastle, St. Andrew.
The event featured coffee by-product displays, including candles, rubs, scrubs, and foods plus mixology and barista competitions.
23/2/2023
Residents in St Lucia have taken to putting up a billboard calling for the highway to be repaired urgently. The sign reads "Fix out highway now, enough is enough"
Minister for infrastructure, ports, transport, physical development and urban renewal, Stephenson King has acknowledged that Saint Lucia's road network is in a 'terrible state' because of 'persistent inclement weather' but said repair work would have to wait as they can't be fixed during the rainy season.
Pharmacies in Barbados have recorded an increase in the sale of products to treat upper respiratory issues as residents contend with smoke and ash from cane and grass fires that have been occurring across the country.
President of the Barbados Pharmaceutical Society Yolan Pantin said that in recent weeks, there has been an increase in the number of people buying over-the-counter medications and prescriptions as they seek relief from sinus issues and allergic reactions.
And police in St James in Jamaica are making plans to deal with armed robbers targeting couriers providing cash to financial institutions.
Officer in charge of operations at the St James Police Division Superintendent Eron Samuels said his team were on alert as they are aware that there are criminals who may want to copy what they see happening in other parishes.
20/3/2023
Jamaica's Ministry of Labour and Social Security's silence on the eviction last week of senior citizens from a house being used as a nursing home in St Catherine is being described as shameful and disgraceful.
The UN Economic Commission for Latin America and the Caribbean said the incident, which saw elderly men and women left on the pavement at night, highlights the need for stronger regulation and monitoring of the residential care sector in Jamaica.
Guyana has received over $1.1 billion in a grant from the European Union to maintain its rainforest and natural resources, as well as strengthen sustainable development.
It's hoped the funding will create sustainable business ventures that will reduce the pressure on natural resources, and preserve the rainforest and its biodiversity.
At over 87% forest cover, Guyana is one of the most heavily forested countries in South America and plays a key role in regulating rainfall across the entire Amazon basin.
15/3/2023
A State of Public Emergency has been declared in Jamaica for the parishes of Clarendon and St. James.
The State of Emergency will continue for 14 days initially from March 14.
The area is of particular concern for outbreaks of gang violence.
Prime Minister Andrew Holness said: "Organised gangs remain a threat in these parishes. Although there have been some successes in reducing murders through strategic and tactical security operations, more needs to be done"
Jamiaca's youth are being urged to focus on creating legacies.
Minister of State Alando Terrelonge, made the call as he addressed the recent Jamaica Day celebration in St. Catherine under the theme 'Celebrating Jamaica, From the Root to the Fruit'.
He urged young people to follow the example of their ancestors in creating legacies that future generations can inherit.
And a new elderly care hospital in Barbados is to be constructed in Waterford, St Michael.
It's being built in two phases and should be completed in just under two years at a cost of $1.307 million for phase one of the project.
10/3/2023
15 Klansman members have been found guilty in Jamaica in what was the largest gang trial in the country's history and the Caribbean.
The charges included murder, illegal possession of firearms and ammunition, and membership of a criminal organisation.
The convicted gangsters included gang leader Andre "Blackman" Bryan and his asistant Stephanie Cole Christie, known as "Mumma".
The government of Jamaica have decided not to introduce any new taxes to finance the $1 trillion budget for the upcoming fiscal year.
It's the sixth year in a row where no new taxes have been introduced.
Cotton pickers in Barbados are asking for more money in talks with the management company which oversees their work.
Reapers are currently paid $2 per pound to harvest cotton, a rate established more than 15 years ago, and there are calls for the pay to be increased.
7/3/2023
A judge in Barbados has ordered Rommel Cummins to spend at least 36 more years in jail for killing a man on party vessel MV DreamChaser four years ago.
Justice Carlisle Greaves imposed a life sentence on Cummins of 40 years in prison for fatally shooting 32-year-old Dave Archer, who was working as a private security guard on the party boat, on the night of June 10, 2019.
He's already spent almost 4 years in prison on remand.
A woman from St James in Jamaica has been fined $16,000 for picking up a package from a courier containing over four pounds of marijuana.
Jullaine Walker, a 40-year-old accountant, pleaded guilty to possession and dealing the drug.
And Barbados's premier horse racing event has returned to the historic Garrison Savannah.
It was the first time the Sandy Lane Barbados Gold Cup event has taken place since 2019 due to the pandemic.
2/3/2023
A 12-foot monument titled Lest We Forget has been unveiled in St Elizabeth in Jamaica at the J Wray and Nephew rum company's Appleton Estate.
The monument features 128 names representing some of the people who worked there as slaves.
Culture Minister Olivia "Babsy" Grange said "the monument pays homage to our enslaved ancestors whose unpaid labour was at the root of the Appleton Estate success story".
St Lucia has a new police commissioner.
Crusita Descartes-Peluis, formerly acting police commissioner, has been appointed police commissioner, until June 2023.
And a new Identification card has been launched in Barbados.
The Trident card replaces the old laminated National identification card which dates back to 1969.
177,000 people have so far applied for the card which features a national registration number, name, date of birth, sex, nationality, a photo and sample signature.
23/2/2023
People in communities in Jamaica are being reminded that Water Shop facilities are only to be used for domestic purposes.
They are intended to provide potable water for residents in regions that are affected by drought.
Local Government and Rural Development Minister, Desmond McKenzie, said people were using the water for commercial car washes, farming and loading it in drums and selling it to people.
He also discouraged sending small children to collect the water, noting that most of it is wasted through spillage by the time they get home.
COVID-19 has claimed two more lives in Barbados, bringing the total deaths from the virus to 575.
During the fortnight up to February 17, 13 persons were also hospitalised.
And Barbados is preparing for the island's premier agriculture festival, Agrofest which will take place in Queen's Park.
17/2/2023
No sugarry drinks will be served in schools in Barbados from April.
Minister of Education Kay McConney has announced that all beverages sold in schools will need to be unsweetened with absolutely no sugar or artificial sweeteners added.
The new policy also clearly outlines that healthy dishes must be served on Tuesday and Thursday, and vegetables must be served with all meals.
A judge in Barbados has sentenced Conroy Anderson Ramsay to 15 years behind bars for killing the mother of his child almost a decade ago.
Ramsay was found not guilty of murder but guilty of the manslaughter of his 24-year-old ex-girlfriend Kimberley Hinds whose body was discovered on the living room floor of her house in St Thomas in March 2013.
And Jamica's National Environment and Planning Agency has ordered an immediate suspension of sand mining in the Rio Grande.
Rafting on the Rio Grande is one of the premier tourist attractions in Portland but it has been under threat from pollution caused by sand mining
14/2/2023
The Barbados-based Caribbean Drought and Precipitation Monitoring Network (CDPMN) said as the region moves into the heart of its dry season, rainfall will continue to decrease.
They're expecting below normal rainfall in the northwest of the Caribbean during February to April leading to a drought by the end of April and May.
The 25th annual Sigma Corporate Run event took place on Sunday in Jamaica and raised a record-breaking $91 million, that's almost half a million pounds.
The event which took place in New Kingston was organised by The Sagicor Foundation and supports the University Hospital of the West Indies Paediatric Unit and the Edna Manley College of the Visual and Performing Arts.
Meanwhile on Saturday evening the Barbados Hash House Harriers got the Valentines Day festivities started early with their annual Red Dress Run in which both women and men took part in red frocks to fundraise.
9/2/2023
Relatives and friends of Peter Francis have challenged Jamica's police's claim that their loved one was armed with a gun when he was fatally shot in Havana, Arnett Gardens, St Andrew Monday night.
Police reported that someone was shot dead during a shoot-out with gunmen and a firearm was seized.
The incident, which took place on Monday night about 7:00 pm, was followed by a roadblock by irate residents for what they said was an unjust killing as the 52-year-old was suffering from a mental breakdown.
A leading solar industry expert is proposing that the Barbados Government makes it mandatory for new houses to have solar panels installed.
The Most Honourable Ralph "Bizzy" Williams said putting the panels on every roof in Barbados would generate more electricity from solar than all of the electricity used in the country at present.
Barbados has passed a law to make it a criminal offense to fly noisy kites at night.
The Attorney General Dale Marshall, said the kites with noisy objects attached had become a nuisance for communities around the island.
Any person who now flies a kite with an object which creates noise between 7 p.m. and 6 a.m. will be fined $500
7/2/2023
A full-blown investigation is underway following death threats against Bahamas Prime Minister Phillip "Brave" Davis.
Speaking during an emergency press conference, the police commissioner said two anonymous phone calls were made 15 minutes apart, shortly after midday on Saturday, threatening the prime minister's life.
Police are investigating at the scene of a shooting incident at Peterkin Land, Bank Hall, St Michael in Barbados.
One man was shot and taken to the Queen Elizabeth Hospital for treatment.
Investigations are continuing.
Nineteen young Jamaicans who have made outstanding contributions in various areas were presented with the Prime Minister's National Youth Award for Excellence during a ceremony on the lawns of Jamaica House.
Awards were presented in categories including youth development, nation-building, national leadership and environmental protection.
The Prime Minister's Special Award for Excellence was presented to World U-20 triple jump champion Jaydon Hibbert.
2/2/2023
Jamaica Prime Minister Andrew Holness announced Tuesday that his Caribbean nation would be willing to deploy soldiers and police officers to Haiti as part of a multinational force to assist the crisis-stricken country.
Barbados' oldest cancer survivor Rosalie Bailey is celebrating her 106th birthday.
Surrounded by family and friends at her home in St Michael, she said she was grateful to reach yet another milestone.
A man who was killed in a gun attack in the Half Way Tree area of St Andrew in Jamaica on Tuesday evening has been identified as 42-year-old Euhon Darling, a well-known architect from the Kingston area.
He was shot by two men on a motorbike while driving his SUV
Trinidad's Ministry of Health has taken action against the health workers who allegedly denied medical care to a pregnant woman who said she lost her twin babies after being chased out of the Princes Town District Hospital.
She is also claiming she was refused access to an ambulance.
The employees, among them two doctors, have been sent on administrative leave with basic pay while the claims of Pearly Graham are investigated.
31/1/2023
Rebel police in Haiti have rioted in the capital Port-au-Prince, protesting inaction over gang attacks on police stations and officers.
The National Union of Haitian Police Officers says 14 men have been killed since the start of the year in various attacks on police stations.
A multibillion-dollar shipyard project has been launched in Jamiaca
The German Ship Repair Jamaica Shipyard will provide dry docking for commercial vessels up to 20,000 tons, and a range of maintenance and repair services.
Phase one of the project, which is to be completed by October/November this year, is being undertaken at an overall cost of nearly $6 billion.
And Barbados and China are set to further strengthen ties.
Ambassador of the People's Republic of China to Barbados, Yan Xiusheng, recently made a courtesy call to Barbados's Minister of Foreign Affairs and Foreign Trade, Kerrie Symmonds.
He expressed his appreciation for Barbados' One China Policy - the countries are set to strengthen their diplomatic ties in the fields of 5G technology, air transport, and the Global Development Initiative (GDI).
25/1/2023
Caribbean countries are set to benefit from a German-funded Nature Conservation project
The Nature Conservancy have announced that their project "CoralCarib has been approved for funding by the Federal Ministry for the Environment in Germany.
The 6 million Euro project will be aimed at conserving and restoring Caribbean coral reef ecosystems that target Climate Resilient species which arent found elsewhere.
It will take place in Cuba, the Dominican Republic, Haiti, and Jamaica over a 6 year period
The Bahamas Judiciary and the Caribbean Agency for Justice Solutions are working together to transform the administration of justice in the Commonwealth of The Bahamas.
The two organizations have agreed to collaborate on technical and development programs aimed at modernizing court admin systems and building local capacity to provide improved justice services.
The Joint United Nations Programme on HIV/AIDS (UNAIDS) is hosting a workshop with government data experts from thirteen Caribbean countries in Kingston (Jamaica) from 23-27 January.
The purpose is to train the staff of Caribbean national authorities responsible for the estimates and projections of the HIV pandemic using the methods and procedures recommended by UNAIDS.
23/1/2023
The United States Coast Guard says it rescued 55 Caribbean migrants who were left abandoned and stranded by smugglers on the uninhabited natural reserve of Monito Island, Puerto Rico.
The US Coast Guard said survivors comprise 54 men claiming Haitian nationality, and one man who claimed to be a Cuban national.
All 55 migrants were transferred to Ramey Sector US Border Patrol agents in Mayaguez, Puerto Rico.
131 million people in Latin America and the Caribbean cannot access a healthy diet according to a UN report on figures from 2020.
In the Caribbean this figure reaches 52% of the population.
This represents an increase of eight million compared to 2019 and is due to the higher average daily cost of healthy diets in Latin America and the Caribbean compared to the rest of the world's regions
A sailor who was stranded at sea on a sinking ship for 24 days says he survived by eating ketchup and drinking rainwater.
Elvis Francois was rescued by the Columbian Navy after he managed to get the attention of a pilot in a passing plane using a mirror.
The 47-year-old, from the island of St. Martin in the Netherlands Antilles, had been trying to repair his sailboat when a current swept the vessel out to sea, in December.
Along with ketchup, Elvis says he lived off a diet of garlic granules and stock cubes.
18/1/2023
Guyana and India have been strengthening their business and bilateral relations.
Guyana Invest and Invest India have agreed to build cooperation by signing a memorandum of understanding, a mutual commitment to develop bilateral investment relations, facilitate foreign direct investment, and establish a framework to promote the exchange of important information and expertise.
Jamaica's transformation to a republic will be pursued with haste, says the country's Prime Minister Andrew Holness
He said on Saturday, "It is time that Jamaica become a republic. For us, the process is not simple, and we have known this from we started on this journey, and we are making sure that we check every box as we move deliberately in that regard.... Jamaica must become a Republic," adding that whatever obstacles the process might encounter, the government will be in for the long haul and will do whatever it takes.
And the current global economic slowdown is likely to force more Caribbean workers to accept lower quality, poorly paid jobs which lack job security and social protection, so accentuating inequalities exacerbated by the COVID-19 crisis, according to a new International Labour Organization (ILO) report.
16/1/2023
Metalworkers have blocked the highway in Venezuela as they demand higher wages.
The workers at state-owned steelmaking company Siderúrgicas del Orinoco (Sidor) have staged the demonstrations.
Since last Monday, hundreds of Sidor workers have walked out from their posts in the large-scale industrial complex in Ciudad Guayana, Bolívar state. They have blocked the local highway every day and urged the company to address a number of labor issues.
"This is not a political protest," spokesman Henry Quintana told local reporters. "This is a workers' protest, and we will not back down until we are heard." Other spokespeople stated that salaries should be set in US dollars to shield them from currency devaluation.
The US Southern Command (SOUTHCOM), have donated Cholera treatment supplies to Haiti
Three hundred thousand packets of Oral Rehydration Solution (ORS), were transferred to the Haitian and Pan American Health Organization during an official handover ceremony attended by US deputy assistant secretary of defense Daniel Erikson and representatives from the Haitian ministry of health, in Port-au-Prince, Haiti.
11/1/2023
Guyana is in a good position to benefit from higher energy prices and increased levels of oil production - that's according to an Inter-American Development Bank report.
The price of oil is expected to remain over 80 US dollars a barrel this year. These price trends and Guyana's higher levels of oil production, are expected to give a boost to the country's economy as it trades in agricultural products and mineral fuels with the rest of the world.
The Caribbean Community has responded to the invitation extended by the Government of Antigua and Barbuda to officially observe the General Elections scheduled for 18 January 2023.
The CARICOM Election Observation Mission proposes to meet with leaders of political parties, the electoral officials and other stakeholders of Antigua and Barbuda and will monitor the voting process including the opening of the poll, the casting of votes, the closing of the poll and the counting of the ballots.
And the Caribbean region needs to keep up the momentum in attracting tourists according to the Caribbean Tourism Organisation (CTO).
It's urging Caribbean nations to maintain current growth in the region to be able to join in the top five of the world's fastest-growing economies that rely heavily on tourism.
9/1/2023
Saint Lucia's government has implemented a new tax policy with the threshold for income tax rising from 18,000 to 24,500 East Caribbean Dollars.
In response to the impact of global economic pressures on the average household, the Government of Saint Lucia says it is putting money back into the pockets of ordinary Saint Lucians.
14,000 people are expected to benefit from the change.
Canada's minister of international development Harjit S. Sajjan is visiting Barbados and Jamaica this week until Saturday (January 9 to 14, 2023).
He will be meeting with regional officials to discuss shared priorities such as justice, human rights and gender equality and strengthening health systems for the prevention of future pandemics.
And as Caribbean tourism continues to rise, the Antigua and Barbuda Tourism Authority has formed a major partnership with the BBC, which featured Antigua and Barbuda in the first episode of the new series of The Apprentice.
Lord Sugar's candidates had to compete in a series of tourism tasks.
22/12/2022
Jamaica's Monkeypox And COVID-19 Infection Cases Remain Low
continues its efforts to prevent the spread of mpox and COVID-19, resulting in low infection rates.
During a recent end-of-year press conference, Dr Christopher Tufton from Jamaica's Ministry of Health and Wellness said that as of last week, there were 18 confirmed cases of monkeypox, but just one was active.
He also stated that the Ministry's National Surveillance Unit continues to capture and monitor COVID-19 infections.
The Caribbean Development Bank (CDB) is putting US$43.3 million into the construction of a brand-new comprehensive school and the refurbishment of two others in East Grand Bahama-, to accommodate students whose schools were destroyed by Hurricane Dorian in 2019.
Under the project, the East End Primary School will get a refurb, and a new East Grand Bahama Comprehensive School will be built. Additionally 2,000 teachers and principals will be trained to support accelerated learning to address the impact of COVID-19 on pupils performance.
Hurricane Dorian destroyed four schools in the area so for much of the past three years, students have been forced to get up as early as 4:00 a.m. to make the over 60-mile commute by bus and ferry to Freeport to access educational services.
20/12/2022
New banknotes will be put into circulation in Jamaica in 2023.
The new polymer notes have arrived and are less prone to counterfeiting and more user-friendly for visually challenged individuals.
The entire process of currency circulation could take up to six months.
The new series, which was revealed by Minister of Finance and Public Service Dr Nigel Clarke includes a new $2,000 bill and portrays Jamaica's culture and history with all five deceased former Jamaican prime ministers and seven national heroes shown on the six banknotes.
Cuba have hit out at the US and the continuing embargo against the country which dates back to 1962.
The embargo prevents American businesses from trading with Cuba and is the longest running trade embargo in modern history.
Juan Antonio Quintanilla, Cuba's permanent representative to the UN in Geneva said the blockade contradicts the principle of free trade and the fundamental rules of the World Trade Organization and hinders relations with third countries based on its extraterritorial provisions.
16/12/2022
The economies of Latin America and the Caribbean will decelerate in 2023 and will grow by 1.3 percent
That's according to the annual report by the Economic Commission for Latin America and the Caribbean which projects that regional growth next year will be a third of the rate forecast for 2022.
China have opened an international press communication centre in Guyana
It's hoped that the centre will help to strengthen ties between Guyana and the People's Republic of China as part of a scheme that allows journalists and media personnel from around the world to travel to Beijing to gain knowledge of China's culture, to adequately report on the country's affairs.
Antigua's Redeveloped Deep Water Harbour Port has opened
The port will help Antigua and Barbuda achieve its goal of becoming a hub for Eastern Caribbean shipping.
During the official opening ceremony, Prime Minister Gaston Browne said the facility was the sole container terminal port in the area, allowing it to provide services to neighbouring nations.
14/12/2022
Dominica has a new cabinet of ministers following last week's election.
Prime Minister Roosevelt Skerrit announced the new cabinet during a national address on Monday.
Dominica held general elections on Tuesday December 6, 2022. The ruling Dominica Labour Party (DLP) returned to power with a 19 -2 majority.
Barbados's Minister of energy and business, Senator Lisa Cummins, says she wants to see the country become a "hub for innovation" again.
She was delivering the feature address at the Barbados Association of Professional Engineers' (BAPE) Annual Awards and Dinner in Christ Church.
Noting that Barbados was a "first mover" in solar panels, the Minister queried why new innovations and manufacturing products were not being created that would be responsive to and anticipate the needs of a renewable energy transitioning country.
Jamica's Prime minister, Andrew Holness, has called on the assistance of the United States (US) in identifying and prosecuting individuals who fund criminal operations in the country.
"We intend to use the relationship to try and tackle a part of the problem for which we have no reach, and that is the Jamaicans who have migrated to the United States and use the cover of their residence [in the US] to influence, solicit and fund crime in Jamaica," he said. "We have a list of them, which we intend to pass on to you, but we will welcome your help and support in identifying, tracking and prosecuting those persons and potentially extraditing those persons to Jamaica," he added.
He was speaking during a meeting in Washington DC on December 8 involving the commissioner of police, Major General Antony Anderson and senior US Department of Justice and Federal Bureau of Investigation (FBI) officials and other stakeholders.
12/12/2022
Jamaicans are being reminded to continue to take the appropriate precautions to prevent dengue fever infection.
Dr Tonia Dawkins of St. Elizabeth Health Services, urged people not to become complacent in the fight against the disease.
She reported that although the number of mosquitos is down from this time last year, people should stay vigilant and still take steps to prevent the spread of the disease transmitted by them during the dengue season which runs from September to March.
Dominica's longest-serving prime minister will address the island this Tuesday (December 12), following his party's victory at Tuesday's general elections.
Prime Minister Roosevelt is expected to reveal the composition of the new executive of government as well as key appointments at his address.
And Antigua and Barbuda are being recognized in the 2023 Caribbean Travel Awards.
The destinations are being singled out for the outstanding work they've done to ensure the success of the tourism industry as it's rebounded after the pandemic with increased flights and arrivals to new destinations to running successful marketing campaigns in key markets.
The '2023 Caribbean Travel Awards,' led by the Caribbean Journal, have named the Antigua and Barbuda Tourism Authority the "Caribbean Tourist Board of the Year." Antigua and Barbuda was also named "Luxury Destination of the Year," and Hammock Cove was named as "All-Inclusive of the Year," while Keyonna Beach Resort was named "Small All-Inclusive of the Year."
8/12/2022
The results of the General Election in Dominica have been announced.
The Dominica Labour Party (DLP) once again secured victory by winning 19 out of 21 seats in the snap general elections held on Tuesday, December 6, 2022.
Unopposed MP for the Vieille Case constituency and incumbent Prime Minister Roosevelt Skerrit thanked all Dominicans, especially DLP supporters, who cast their votes.
The National Hurricane Center are monitoring a weather system in the Atlantic which has the potential to turn into a storm even though the Atlantic Hurricane season is officially over.
The experts have detected a large low pressure area that could possibly become a rare December storm in the coming days.
The system that is "about 800 miles northeast of the northern Leeward Islands." and it could become a storm by Thursday night, when the system moves to cooler waters.
6/12/2023
St. Lucia bar shooting results in British man killed, another wounded
One British man has been killed and another injured in the eastern Caribbean island of St. Lucia, according to the U.K.'s Foreign, Commonwealth and Development Office.
Local media report that the shooting occurred late Saturday at a bar in the capital of Soufriere. No one has been arrested.
The British man who died was identified as Donnie McKinnon. He was living in St. Lucia but previously worked in Scotland.
The killing comes as St. Lucia struggles with a spike in violent crime. The island of some 185,000 inhabitants has reported at least 68 slayings so far this year, compared with a record 74 killings reported last year.
St Lucia on track for record borrowing to meet 'the people's budget 2022/23'
St Lucia's parliament is set to borrow a record 102 million US dollars from the Bank of the Republic of China to provide Budgetary support.
More than 2.6 million will be invested in an economic stimulus programme
The government said the record borrowing was aimed at "advancing the administration's people-first agenda,
5/12/2022
Barbados' new banknotes will go into circulation today.
The notes, which will have a new design and are made of polymer, will last longer in circulation and will be harder to counterfeit.
Cancer patients in the Eastern Caribbean no longer have to travel abroad to have themselves treated.
At the launch event Dominica-China Friendship Hospital, Dominica's Prime Minister Roosevelt Skerrit emphasized that the new centre is now capable of offering cancer treatments that used to be inaccessible in the small island nation.
And residents affected by the construction of the new Dominica international airport have begun settling in their new homes.
The government said that the Joe Burton Housing Development had provided thirty-seven (37) standalone housing units for the affected families in Wesley.
2/12/2022
The murder rate on the Turks and Caicos Islands has surged ahead of the busy US holiday travel season
In a span of two months, the islands saw as many homicides as it did in all of 2020.
A shocking spike in violent crime in the past two months has rocked the community, which has hosted vacation homes for the likes of Bruce Willis and Oprah Winfrey. The U.S. State Department is warning that the spike comes before crime on the Caribbean archipelago rises seasonally around the holidays.
The country has a population of less than 60,000 – and the per capita murder rate skyrocketed this year as almost two dozen people were killed in September and October. By comparison, according to the State Department, there were 23 homicides in the country in the entire year of 2020, and crime as a whole had trended downward 30% over the prior five years.
US Customs and Border Protection agents in Puerto Rico seized 901.2 kilos of cocaine on Monday from a vessel attempting to reach the coast of Guayama.
The estimated street value of the drugs is $20.7 million.
On board the boat were four men who claimed to be from Venezuela and the Dominican Republic who were arrested by FBI agents.
St Lucia have held talks with Taiwan to deepen their bilateral partnership.
On Tuesday (November 29), prime minister Philip J. Pierre of Saint Lucia and president Tsai Ing-wen of Taiwan met and expressed confidence that Taiwan will continue to "deepen bilateral partnership by advancing mutual assistance [for mutual benefit] while creating even more opportunities for cooperation to bring about greater prosperity for our peoples."
President Tsai thanked Saint Lucia for its longstanding advocacy at international venues for Taiwan's right to participate in global affairs.