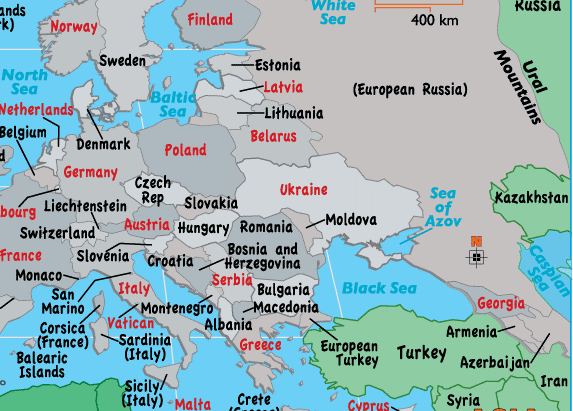 The latest news for your community
Hear news for the Eastern Eurpoean Community at 9am, 1pm and 5pm every weekday on Revolution Radio
29/09/2023
Prague Hosts NATO Meeting: The Czech government has announced that Prague Castle will host an informal NATO foreign ministers' meeting in May 2024, coinciding with the 25th anniversary of the Czech Republic's NATO membership and the alliance's 75th year. The meeting underscores the nation's commitment to NATO's unity in a challenging global security environment.
Belarus-Poland Tensions: Tensions escalate as Belarus claims Polish aircraft violated its airspace amid the presence of Wagner mercenaries on the Polish border. Belarus scrambled aircraft in response. Tensions have grown since Wagner fighters arrived following a failed coup attempt.
Rotterdam Shooting Tragedy: A gunman in combat gear and a bulletproof vest carried out deadly attacks at a house and hospital in Rotterdam, claiming three lives, including a 14-year-old girl, her mother, and a teacher. Dutch authorities are investigating the motive for this shocking rampage.
27/09/2023
Czechia rallies for a two-year-old with AADC syndrome. Martín's parents sought crowdfunding for his costly treatment due to insurance refusal, raising CZK 108 million in days.
A mysterious substance leak prompts evacuation at Pilsen's Secondary School of Health. Firefighters and authorities investigate health issues affecting 28 people.
Civic Platform (PO) suspends TVP boycott in Poland, citing the need to reach a wider voter base. Despite TVP's alleged bias, PO returns to state television ahead of elections.
26/05/2023
Calls for a shorter working week are growing in Czechia, inspired by Germany's pilot project and the UK's successful trial in 2022. With flexible working on the rise, labor unions, companies, and employees are pushing for a four-day work week.
Former Slovak Prime Minister Robert Fico criticizes Czech President Petr Pavel for alleged interference in Slovakia's election campaign ahead of the Slovak general election.
Germany considers border checks with Poland due to rising asylum seekers, straining relations. Chancellor Olaf Scholz links the crisis with an alleged visas-for-bribes scandal in Poland, leading to tensions and demands for mutual respect.
25/09/2023
Czechia considers resuming penicillin production to combat antibiotic shortages. Health Minister Vlastimil Valek hopes for production to restart within a year or a year and a half. Measures include improving medicine availability and imports.
Poland's Prime Minister, Mateusz Morawiecki, responded to Ukrainian President Volodymyr Zelensky's UN remarks, urging him not to "insult Poles again." Tensions continue over grain exports.
Poland criticizes German Chancellor Olaf Scholz for comments on a Polish visa scandal. Foreign Minister Zbigniew Rau accused Scholz of interfering in Poland's internal affairs and urged respect for sovereignty. Scholz expressed concerns about the visa system's impact on asylum policy and hinted at border controls.
22/09/2023
Poland and Ukraine exchange heated words over grain imports. Political analysts suggest Poland's stance, driven by upcoming elections, has more to do with internal politics than real issues. The ruling Law and Justice (PiS) party seeks support among nationalist and anti-Ukrainian voters.
Poland suspends weapons transfers to Ukraine and focuses on modernizing its own military. This shift in policy comes amidst concerns over competition with cheaper Ukrainian imports and the upcoming elections in Poland.
Czechia hosts the 37th European Baseball Championship, Eurobaseball 2023, from Sept. 24 to Oct. 1. The tournament takes place in five Czech cities, reflecting growing interest in baseball in the country.
21/09/2023
In the Czech Republic, the national anti-drug coordinator, Jindřich Vobořil, has proposed the idea of potentially regulating the cocaine market, following the regulation of marijuana. This proposal has sparked controversy, with government officials like Deputy Prime Minister Marian Jurečka rejecting the notion of cocaine liberalization.
Tensions have escalated in Nagorno-Karabakh, as Baku's foreign ministry initiated an "anti-terrorist" operation in the disputed region, raising concerns about a return to the hostilities of the 2020 war. The EU condemned the aggression, but its attempts to mediate in the Armenia-Azerbaijan conflict have been met with challenges.
A visa corruption scandal has rocked Poland's government, involving a close associate of a former deputy foreign minister, Piotr Warzyk, who was fired over the issue. The individual, known as Edgar K., faces charges related to expediting visa applications for individuals. His name has been removed from government webpages, sparking controversy and accusations of evidence tampering.
20/09/2023
Belarus Suspends CFE Treaty: Belarus' House of Representatives has passed a bill suspending the Conventional Armed Forces in Europe (CFE) Treaty with Poland and the Czech Republic. The move comes in response to Poland and Czechia's suspension of the treaty earlier, citing national security concerns.
Poland's Migration Concerns: Poland's government has blamed EU policies for the migration crisis on Italy's Lampedusa island. They argue that EU relocation plans encourage human trafficking and call for tougher action. Over 10,000 migrants arrived on Lampedusa in a week, prompting European Commission President Ursula von der Leyen and Italian Prime Minister Giorgia Meloni to announce a 10-point plan.
Czech Republic's Economic Freedom: The Czech Republic has ranked 17th globally in economic freedom, according to the Fraser Institute's Economic Freedom of the World Index. The country showed improvement in most indicators, marking a positive trend after a period of diminishing economic freedom. Singapore claimed the top spot, while Venezuela remained at the bottom.
19/09/2023
Ukrainian Grain Ban: The European Commission lifted the temporary ban on Ukrainian grain exports after Kyiv agreed to tighten controls. However, Poland and Hungary imposed their nationwide bans, concerned about cheap Ukrainian imports impacting EU markets.
Czech Healthcare Crisis: The Czech healthcare system faces a pediatrician shortage, with 200,000 children lacking access, and more doctors nearing retirement. Hospitals struggle to meet demand, and a nursing shortage looms as well.
Poland's Defense Plan Controversy: Poland's ruling party, PiS, stirred controversy by publishing parts of a top-secret defense plan to discredit the opposition ahead of the election. The plan, from 2011, caused an uproar among top generals and raised concerns about undermining trust with NATO allies.
18/09/2023
Prague Protests: Thousands gathered in Prague for a PRO party-organized protest, expressing discontent with Prime Minister Petr Fiala's government. Demonstrators called for resignation due to concerns about issues like inflation, tax changes, and pension adjustments.
Czech-Ukraine Energy Cooperation: The Ukrainian Energy Ministry met with a Czech delegation to discuss energy sector support and cooperation. Humanitarian aid, renewable energy projects, and hydrogen industry collaboration were on the agenda, strengthening ties between the two nations.
EU's Migrant Policy: EU Commission President Ursula von der Leyen pledged swift returns for "irregular" migrants and a crackdown on smuggling. While a naval blockade was not proposed, support for expanding naval missions, aid to Tunisia, and asylum request acceleration were part of the plan to manage the influx of irregular migrants into Italy.
15/09/2023
A train collision in Bezděčín has disrupted travel between Mladá Boleslav and Nymburk. Three people sustained minor injuries, and 37 passengers were evacuated. Service was initially expected to resume in the evening, but it's now halted until Friday at 6 a.m. Partial restrictions might linger.
With Poland's parliamentary election looming, the ruling party PiS faces challenges, polling at 38%. Risky coalitions may shape the future of Polish politics, as PiS might seek a partner to form a government. This election holds significance for the nation's political landscape, with critics expressing concerns about the direction of the current government.
Sweltering heat is taking a toll on farmers in Barbados, impacting the poultry and dairy sectors. Livestock stress is causing reduced production, and consumers are warned of potential shortages. The situation has left farmers grappling with losses and operational challenges, exacerbating existing financial pressures.
14/09/2023
Migrants at a detention centre in Przemysl, southeast Poland, recently concluded a days-long hunger strike, considered one of the largest in Polish detention centres. They demanded respect for their rights, dignity, and an end to mental and physical violence. The strike involved up to 70 detainees out of a total of 100 and highlighted the challenges faced by migrants in detention.
Celebrations honoring Czech pilots who fought in the Royal Air Force include a flyover of JAS-39 aircraft over Prague, set to take place around 3 p.m.
Prohibitions on Ukrainian grain transit through Eastern European countries like Poland, Hungary, Slovakia, Romania, and Bulgaria have sparked division in the European Parliament. These restrictions have been in place since May, with some nations pushing for an extension until the end of the year to protect local farmers from the impact of low-cost Ukrainian grain.
13/09/2023
Poland's state auditor calls for charges against Minister Jacek Sasin over pandemic-related failings. The Supreme Audit Office (NIK) alleges mismanagement of COVID-19 funds, with billions spent on empty beds and oversight issues in extra pay for medical staff. Sasin dismisses NIK's findings as politically motivated ahead of elections.
Poland's Catholic church faces controversy over a school textbook containing a quote suggesting "death rather than sin" for third-grade children. NGOs warn of the danger of exposing young children to such ideas.
Netflix's new series on the world's toughest prisons features the Czech Bory prison, known for methamphetamine use among inmates. The show, premiering this Friday, will highlight challenges faced by staff and inmates.
12/09/2023
Prague Honors 9/11 Heroes: A memorial gathering in Prague paid tribute to the firefighters and rescuers who lost their lives during the 9/11 attacks in New York. Prague Mayor Bohuslav Svoboda, U.S. Ambassador Bijan Sabet, and Prague Fire Corps Head Luděk Prudil attended the ceremony. Ambassador Sabet expressed gratitude to the first responders for their courage and dedication to safety. The service took place at Kampa beneath the Charles Bridge, where a 9/11 memorial stands.
Polish Government's Pegasus Spyware Purchase Ruled "Illegal": An opposition-controlled Senate in Poland has deemed the government's purchase of Israeli-made Pegasus spyware "illegal." The technology was allegedly used against critics of the ruling party, rendering the 2019 elections unfair, according to the Senate commission. The interior minister rejected the accusations, emphasizing that surveillance tools are used according to established legal standards. Pegasus was reportedly used on at least 12 individuals in Poland, including opposition politicians.
Former Finnish Prime Minister Joins Tony Blair's Foundation: Finland's former Prime Minister, Sanna Marin, has announced her departure from parliament to join Tony Blair's Institute for Global Change in London. Marin, who recently stepped down as her party's leader, will serve as a strategic advisor. She expressed that this assignment would benefit Finland as well, leaving the door open for a possible return to Finnish politics in the future.
11/09/2023
In an extraordinary development, the Vatican has beatified the entire Polish Ulma family, martyred during World War II for sheltering Jews. Cardinal Marcello Semeraro performed the beatification in southeastern Poland, calling their act of hospitality and mercy a beacon in the darkness of war. Pope Francis hailed them as models of goodness and service.
Czech President Petr Pavel extended condolences to Moroccan King Mohammed VI for the tragic earthquake that claimed over 2,000 lives. The Czech Republic stands in solidarity with Morocco and is prepared to offer assistance.
The Czech Republic saw record-breaking temperatures, with 9 out of 163 weather stations reporting new highs. Prague-Komořany reached 30.4°C, and this summer-like weather is expected to continue until mid-week.
8/09/2023
In the Czech Republic, a recent survey by the SYRI National Institute revealed that 42% of Ukrainian refugees have sought medical assistance, straining healthcare resources. The survey identified intercultural barriers and underlined the need for factual information and intercultural education. The Czech Republic granted temporary protection to around 500,000 Ukrainian refugees, with 68% of them being of working age.
Poland's opposition leader, Donald Tusk, accused the government of hypocrisy for admitting 130,000 Muslim migrants despite anti-migrant rhetoric. Allegations of corruption and pressure from international agencies have arisen, impacting the upcoming parliamentary elections.
A film by renowned director Agnieszka Holland, depicting mistreatment of migrants on the Belarus-Poland border, has stirred controversy in Poland. The justice minister's criticism drew comparisons to Nazi propaganda. The film, "Green Border," has received acclaim but sparked debate over Poland's response to the migration crisis.
7/09/2023
Poland's central bank has made a surprising move by cutting its benchmark interest rate from 6.75% to 6%, despite expectations of a smaller reduction. This decision comes as Poland grapples with a technical recession, inflation hovering above 10%, and a struggling banking sector.
The number of births to foreign women in Poland has doubled, with Ukrainians leading the way. However, this increase couldn't offset the overall decline in births, indicating a looming demographic crisis.
In the Czech Republic, a change in the law will require mobile device users accessing state TV or radio to pay a fee. Television and radio license fees will rise to boost revenues for public broadcasting, which hasn't seen an increase in over a decade. This expansion will cover various devices, including smartphones, tablets, and laptops.
6/09/2023
Poland's largest power producer, state-owned PGE, has withdrawn its strategy to accelerate the transition towards climate neutrality. This decision follows complaints from coal miners, who saw the plans as a threat to their agreement with the government to continue operating coal mines until 2049.
In Czech news, Filip Minařík, the most successful jockey in Czech history, tragically passed away at the age of 48. Reports suggest that severe depression led him to take his own life. Minařík had a remarkable racing career, winning 1,769 horse races across 11 countries, including Japan, where he achieved great success. Despite overcoming a head injury and broken leg in 2020, Minařík battled with depression, highlighting the importance of mental health awareness.
And in Greece, an Afghan refugee wrongfully accused of trafficking migrants has been awarded thousands of dollars in damages after spending nearly three years in prison.
5/09/2023
Poland's central bank is expected to cut interest rates despite double-digit inflation, raising concerns of political influence in an election year. Analysts suggest the close relationship between the bank's president and the ruling party may be skewing monetary policy. Some economists argue against lowering rates, emphasizing the need for caution. Nonetheless, a rate cut is now seen as likely, although not justified.
The Polish government has started distributing laptops to pupils beginning the fourth grade, with almost 400,000 devices planned to be provided. Teachers will also receive vouchers to purchase laptops. The program aims to support education and is part of a pro-family policy. While the laptops bring opportunities, parents are urged to teach responsible use. Contracts with major manufacturers have been signed, and parents can choose between ownership or lending agreements with the school.
Czech health officials have approved the country's first vaccine against the respiratory syncytial virus (RSV). The vaccine is available for individuals aged 60 and older and pregnant women in their last three months. The cost of the vaccine is partially reimbursed by health insurance companies to encourage vaccination among at-risk groups. RSV is a common virus that can cause severe symptoms in infants and older adults, affecting the lungs and respiratory system.
4/09/2023
Poland's ruling national-conservative Law and Justice (PiS) party has selected Robert Bąkiewicz, a prominent far-right figure, as a candidate for the upcoming parliamentary elections. Bąkiewicz, known for his controversial statements and past convictions, has faced criticism for his anti-Semitic remarks and violent rhetoric against the LGBT community. This decision has raised concerns about the party's alignment with far-right ideologies.

A major accident on the D2 highway near Rakvice resulted in its closure in the direction of Slovakia. The crash involving five vehicles caused injuries to five individuals, including children, prompting the dispatch of a rescue helicopter. Traffic disruptions lasted for over four hours, and drivers are urged to prioritize safe driving and adhere to traffic regulations to prevent such accidents.
The E European community mourns the loss of Ivana Pavlová, a legendary Czech actress and dancer. Known for her role in the film Starci na chmelu, Pavlová's talent and dedication were evident throughout her career. Despite facing long-term health challenges due to a severe injury, she left a lasting impact on the world of dance and theater.
1/09/2023
In E Europe community news, the Czech Republic has seen a rise in school enrollment during the 2022-2023 academic year, mainly due to Ukrainian children joining the education system. Primary schools reported a 4.5 percent increase, with 1,007,778 pupils, while kindergartens saw a 2.4 percent rise to 369,000 children. Secondary schools also experienced a 3.8 percent increase, reaching 463,200 students.

Additionally, a 32-year-old Czech woman tragically died in a car accident while hiking in New Zealand. New Zealand police are investigating the incident, expressing condolences to the woman's family.
Poland and South Korea are planning joint military exercises to showcase Korean equipment in the Polish armed forces.
31/08/2023
Czech banks are facing internet banking and website outages due to a cyber attack. Komerční banka, ČSOB, and Fio banka are among the affected banks. While some banks have resolved the issues, Komerční banka's website remains down. The National Cyber Security Agency confirmed these were DDoS attacks, and Fio banka's services are still affected. Payment cards and ATM withdrawals are still possible.
The death toll from Legionnaires' disease in Poland has risen to 16, with 140 more people infected in the southeastern region close to the border with Ukraine. Authorities suspect the disease might have spread through the city's water pipeline system. Experts believe the germs could have multiplied in rarely used plumbing during the recent heatwave. Chlorine has been applied to disinfect the water system, and the Internal Security Agency is investigating for any signs of malicious action.
In sports news, Czech tennis player Markéta Vondroušová made a strong comeback at the U.S. Open after missing the tournament last year due to wrist surgery. She easily advanced to the second round after defeating her Korean opponent in straight sets. Vondroušová showcased her skills and dominated the match, securing victory with ease. Karolína Plíšková, seeded 25th, also advanced to the next round after defeating her Romanian opponent.
30/08/2023
Excessively high food costs in the Czech Republic have led many Czechs to shop across the border in Poland or Germany. Prime Minister Petr Fiala is pleased that the prices of basic foodstuffs like milk, sugar, and butter are beginning to fall, but acknowledges the lack of control over determining food prices due to the country's dependence on imported products.
An outbreak of Legionnaires' disease in south-eastern Poland has claimed the lives of fourteen people and infected over 150. Authorities are investigating how the legionella bacteria got into the water supply in Rzeszow. Initial test samples have been inconclusive, and additional chlorine has been added to the water supply as a precaution.
Two men, including a Polish police officer, have been detained and charged over the unauthorized stopping of trains using a shortwave radio signal in northeastern Poland. The incidents caused mass disruption of train services, and while the opposition leader has called for an explanation of the police officer's involvement, a cybersecurity website suggests it was likely a prank. The men face charges of instilling a sense of threat and causing an imminent danger to land traffic.
29/08/2023
In Eastern Europe news, energy prices have skyrocketed by 62 percent in the last two years. A survey presented by Labor and Social Affairs Minister Marian Jurečka reveals that the average Czech household paid 15 percent more for energy in June compared to last year. Vulnerable groups, including pensioners, single-parent families, low-income groups, inhabitants of small municipalities, and family house owners, have been hit the hardest. Jurečka emphasizes the need to cap energy prices and provide housing benefits to alleviate the situation.

In political news, millions of voters in the European Union will participate in upcoming elections. The parliamentary elections in Poland are scheduled for 15 October, with the right-wing nationalist Law and Justice (PiS) party currently in the lead. However, the opposition Civic Platform, led by Donald Tusk, a former prime minister and European Council president, has been gaining ground in the polls. In the Netherlands, voters will cast their ballots on 22 November following the collapse of the coalition government led by Prime Minister Mark Rutte due to a migration dispute.
Lastly, Czech authorities have successfully apprehended a fugitive after 30 years on the run in the US. The 51-year-old, who falsely testified against two individuals in the 1990s, resulting in their wrongful imprisonment, has been extradited back to Czechia. Despite being sentenced in absentia by Czech courts, the man managed to acquire US citizenship, complicating the extradition process. After years of evading justice, the man arrived in Czechia on Monday and will serve a four-year prison sentence. However, he may request a new trial since he was convicted in absentia.
28/08/2023
In weather news, Spain and Italy have been hit by strong winds and heavy rains, causing widespread flooding and major disruption. The port of Palma in Spain's Mallorca island was particularly affected, with trees blown down, flash flooding, and damage to a bullring. Catalonia and Valencia were on orange alert, and a new rainfall record was set in Barcelona. Northern Italy also experienced powerful winds and torrential rain, causing damage to roofs and uprooting trees. A cyclone from the North of Europe is set to sweep away the summer heat wave.
In Poland, seven people have died after an outbreak of legionella, a bacteria that can cause Legionnaires' disease. A total of 76 cases have been detected so far, and authorities are investigating the source of the outbreak. The Polish Internal Security Agency is inspecting the water supply system to rule out sabotage or deliberate contamination.
As autumn approaches, vaccine manufacturers are preparing to deliver vaccines tailored to combat new variants of Covid-19. The Czech Republic's Covid vaccination strategy for autumn is being formulated, with vaccines adapted for emerging variants in the works. Pfizer and Novavax are among the companies developing vaccines for the new variants.
25/08/2023
In Italy, far-right politician Matteo Salvini has suggested the introduction of forced chemical castration for rapists. This comes after a horrifying gang rape case in Palermo, Sicily, which sparked public debate on violence against women. Salvini argues that a prison sentence is not enough for such crimes. However, the proposal has faced criticism, with some calling for a cultural change to address the issue. The effectiveness and human rights implications of chemical castration are also being questioned.
Social media users have been sharing photos of gravestones suggesting that Ukrainian soldiers under 18 years old are dying on the frontlines. However, investigations reveal that the photos have been altered and do not accurately represent the situation. Claims of Ukraine using child soldiers have gained traction, but the evidence provided is misleading. It is important to verify information before drawing conclusions.

The space sector has a significant impact on various industries, leading to economic growth and productivity. While discussions on economic growth often focus on central banks, the role of sectors like space is often overlooked. Innovation in the space sector has positive effects on agriculture, transportation, telecoms, and other key sectors. When the space sector flourishes, it has a ripple effect on the overall economy.
24/08/2023
Former Justice Minister Pavel Blažek faced protests and criticism over his meeting with a controversial lobbyist and suspicious city flat purchases in Brno. Demonstrators prevented Blažek from speaking, demanding his resignation.
In Poland, the upcoming parliamentary elections are taking place amidst a polarized political scene. The right-wing Law and Justice party came under fire for its judicial reforms, accused of isolating Poland internationally and undermining democracy. Opinion polls indicate a decline in support for the party due to economic insecurity.
Lastly, an accident on the České Budějovice highway section and a fatal motorcycle collision in Jičín have prompted investigations.
23/08/2023
The Czech Republic experienced a record-breaking hot day on Aug. 21, with temperatures reaching unprecedented levels. Strážnice in South Moravia set a new record with a temperature of 35.5 degrees Celsius, breaking an 80-year-old record. These tropical temperatures are expected to persist in the coming days, with cooling forecasted for the weekend.

Polish business people critical of the government claim they have been targeted by prosecutors, with some jailed for months without being charged. Critics describe it as a crackdown on dissent, while the government argues it is targeting fraudsters. The erosion of rule of law standards has cost the country billions in frozen EU funds.

Olga Carmona, Spain's Women's World Cup hero, paid tribute to her father after learning of his death following the nation's 1-0 win over England in the final. Carmona dedicated her goal to the late mother of one of her best friends. The Spanish Federation expressed their condolences to Carmona and her family.
22/08/2023
Poland celebrated its Armed Forces Day with its largest parade since the Cold War. The holiday commemorates Poland's victory over the Soviet Union in the Battle of Warsaw. Thousands of Polish and NATO troops participated, showcasing military might and solidarity with Ukraine against Russian aggression.
Kamil Bartošek's film "Onemanshow: The Movie," released under his influencer pseudonym Kazma, set a new Czech record with 290,000 viewers during its first weekend. The film earned over CZK 54 million at the box office and secured the second spot in the overall ranking.
Prague and other Czech cities marked the 55th anniversary of the invasion by Warsaw Pact troops led by the Soviet army. State representatives paid tribute to those who lost their lives, emphasizing the importance of addressing past historical trauma and the violation of international law during the invasion.
21/08/2023
In Prague, an accountant has been caught embezzling CZK 1.2 million by replacing cash with counterfeit banknotes. The 28-year-old spent the money on gambling and may face up to five years in prison.
The ruling Law and Justice party in Poland has passed a bill for a referendum on immigration, among other issues. The referendum questions will be posed on the same day as the country's parliamentary election in mid-October. Two of the questions deal with immigration, specifically asking if voters support the admission of illegal immigrants from the Middle East and Africa.
In sports news, Hungarian golfer Bence Bertényi emerged victorious at the Czech Open golf tournament in Beroun. He sealed victory with a final round of 66 shots, leading by two shots over Matěj Bača. Meanwhile, young Czech talent Louis Klein slipped to fourth place, but both Klein and David Tomi will compete in the upcoming Czech Masters tournament.
17/08/2023
In Prague, a severe storm with hail caused extensive damage yesterday. Fallen trees and flooded basements were reported, with significant damage at the State Opera House and Prague's main railway station. Water damage affected rehearsal rooms and decoration warehouses at the opera house, while the train station experienced limited operations. Meteorologists warn of further storms and potential hail today in the Czech Republic.
The Czech Republic is facing shortcomings in cybersecurity. The country lags behind in terms of password authentication, biometric adoption, cyber risk insurance, and cybersecurity investment. While cyber security incidents decreased in 2022, the number of reported cybercrimes doubled. Opportunities exist for the Czech Republic to enhance its IT security, especially with the ongoing digitization of governmental functions.
A new international study reveals that almost half of LGBT employees in Poland fear disclosing their sexual orientation or gender identity at work. The study found that discriminatory behavior is often not reported due to fear of worsening the situation or a lack of faith in change. Polish companies also lag behind in participating in initiatives related to Pride Month and demonstrating commitment to LGBT+ inclusion. Despite growing acceptance of LGBT people in Poland, challenges persist in the workplace.
16/08/2023
In news for the East European community in the UK, severe storms hit the Karlovy Vary region in the Czech Republic, causing heavy rainfall and flooding. Firefighters responded to fallen trees and flooded streets, with part of Moravská Street's paving being washed away. The storms resulted in 61 incidents, including hail, and significant damage to Moravská Street, which may require restoration works.
In financial news, the Czech koruna weakened against the euro but strengthened against the dollar. The Prague Stock Exchange ended with slight declines, attributed to negative sentiment in risk markets and rising bond yields. Regional currencies, including the Polish złoty and Hungarian forint, also experienced a decline due to risk aversion towards emerging markets.
In sports, Jan Bártů, a former Czech modern pentathlete and Olympic medallist, received the Order of the British Empire (MBE) for his contribution to British sport. Bártů founded the National Training Centre for Modern Pentathlon in the UK, leading to several Olympic medals. He expressed gratitude and belief in the Czech pentathletes' chances of winning medals at the upcoming Paris Olympics.
15/08/2023
Polish Prime Minister Mateusz Morawiecki has announced plans to hold a national referendum on the arrival of "thousands of illegal migrants" under the EU's relocation policy. The referendum will coincide with the parliamentary election on October 15. Morawiecki's video, which highlights the potential consequences of allowing more migrants into Poland, targets former European Council president Donald Tusk, the main opposition in the coming election. The right-wing Law and Justice Party, known for its restrictive stance on immigration, welcomes refugees from Ukraine but opposes immigration from Muslim and African countries.

Latvian Prime Minister Krisjanis Karins has announced his resignation, citing a breakdown in relations with his multi-party governing coalition. Karins' centre-right New Unity party won the national election in 2022 but faced challenges within the coalition. The decision was made after failed attempts to form a joint candidate for the presidential election in May. The New Unity party plans to select its candidate for prime minister on Wednesday, with President Edgars Rinkevics responsible for giving a mandate to the new prime minister.
Prague's municipal authorities are planning to introduce an entrance fee for the Paternoster lift at the New Town Hall. The lift was temporarily closed earlier this year due to safety concerns caused by an influx of tourists. The proposed modifications aim to maintain regular administrative activities while allowing visitors to see the unique attraction. Changes include partitioning the elevator with corridor walls and implementing payment terminals and QR code readers for fee collection.
14/08/2023
In our top story, nearly 14,000 people were advised to evacuate their homes in the city of Lublin this morning after an unexploded Second World War bomb was discovered during construction work. Army sappers have safely removed the 250kg bomb, and residents are now able to return to their homes. This is not an isolated incident, as just this week, unexploded munitions were found in the village of Bełżec, 130 kilometres away. Nearby residents were also evacuated during the removal process.

Moving on, plans by German supermarket giant Lidl to build a warehouse in the Polish village of Gietrzwałd, a popular pilgrimage destination, have faced opposition from local Catholics. The village gained fame in 1877 when the Virgin Mary reportedly appeared there, speaking in Polish. The Catholic church recognized these visions as authentic in 1977. Local Catholics and a government-appointed official have expressed concerns about the impact of the warehouse on the religious significance of the village.
Lastly, in sports news, the Czech basketball team suffered a defeat against Israel in the Olympic pre-qualification tournament. Despite a strong performance from pivot Martin Kříž, Israel's Yam Madar and Bar Timor led their team to victory with 27 and 22 points, respectively. The Czech team's coach, Diego Ocampo, highlighted turnovers and offensive rebounds as contributing factors to their loss. They will now face North Macedonia in their next challenge as they aim to secure a spot in the semi-finals.
11/08/2023
Czech Police President Martin Vondrášek has issued a public apology for his controversial remarks about rape cases. Vondrášek had claimed that many rape accusations are fabricated. He expressed regret and acknowledged the potential negative impact on victims of sexual violence. The head of police cited official statistics that around 40 percent of rape claims were dismissed due to lack of suspicion of a crime committed.
Poland's armed forces have reported the loss of a missile fuse during a patrol flight near the border with Belarus. They have requested the public's assistance in finding the device and urged anyone who comes across it to contact the nearest military unit or police. The Polish-Belarusian border has experienced growing tension recently, including the arrival of Wagner Group mercenaries, incursions into Polish airspace, and an increase in migrants and asylum seekers attempting to cross with Belarusian authorities' help.
Germany has accepted Poland's request to keep its Patriot missile defense batteries in the country until the end of this year while Warsaw prepares its own Patriot systems ordered from the United States. Berlin initially offered to transfer the systems last year after a Ukrainian air defense missile fell in Poland accidentally, causing fatalities. The German government confirmed its willingness to extend the presence of the Patriots in Poland until the end of 2023. Poland's defense minister, Mariusz Błaszczak, confirmed that they will take advantage of this offer and replace them with Polish Patriots by the end of the year.
10/8/2023
In tragic news, forty-one migrants lost their lives when their boat capsized off the coast of the Italian island of Lampedusa. Only four survivors, hailing from the Ivory Coast and Guinea, were rescued by Italian authorities. The survivors reported that they had left Tunisia last week with 45 people on board, including three children. The boat was hit by a large wave, throwing everyone into the water. Despite some having lifebuoys, only four managed to survive. The survivors were eventually rescued after four days by Frontex and are currently in Lampedusa, which is struggling to accommodate the influx of migrants.

In other news, almost 100 Croatian football fans appeared in court facing charges including murder and membership of a criminal organization. This follows the deadly fan violence that occurred outside AEK Athens' stadium, resulting in the death of a 29-year-old Greek fan. The Champions League qualifier between Dinamo Zagreb and AEK Athens was postponed due to the violence.

Lastly, a proposed amendment in Czechia aims to assist foreign medical professionals by eliminating the need for a separate Czech language exam when applying for permanent residence. Instead, their existing approval exam for medical practice would demonstrate their language proficiency. This change aims to reduce bureaucracy and save time for foreign doctors, dentists, and pharmacists seeking to work in Czechia.
9/8/2023
In our top story, the former Czech ambassador to NATO, Martin Povejšil, has passed away at the age of 62. Povejšil served in various diplomatic roles, including ambassador to the EU, NATO, Spain, and Chile. Foreign Minister Jan Lipavský praised Povejšil as a respected colleague and role model, highlighting his honesty and dedication.
In other news, a train derailed in eastern Sweden after a railway embankment collapsed due to heavy rains. Three people have been taken to the hospital, and the extent of their injuries is unclear. Weather agencies have issued warnings of more flooding and extreme weather in the country.
Meanwhile, clashes between rival supporters in the Greek capital have resulted in the death of a 29-year-old fan. UEFA has postponed a Champions League qualifying game between AEK Athens and Croatia's Dinamo Zagreb. Eight fans were injured, and Greek police have made 88 arrests. Croatian Prime Minister Andrej Plenkovic condemned the violence, and the Croatian government described the clashes as "horrific."
8/08/2023
Tensions are rising between Belarus and Nato members Poland and Lithuania as Belarus begins military exercises near its border. This comes after Russia-linked Wagner mercenaries moved to Belarus, causing increased border security in the neighboring countries. Belarusian authorities denied their helicopters entered Poland. The drills, based on experiences from the war in Ukraine, are taking place near the Suwalki Gap, a potential flashpoint area between Russia and Nato. Military analysts worry that Russia might try to seize the gap and cut off the three Baltic states from Nato nations.

A 27-year-old Zimbabwean living in Poland is facing attempted murder charges after pummeling his partner. The man reportedly went berserk after finding his partner with another man in their home. He stabbed her with a fork, threatened to kill her with a knife, and prevented her from leaving the apartment. The victim managed to escape by jumping out of a second-floor window, suffering multiple fractures. If found guilty, the man could face life imprisonment.

The Czech Red Cross has initiated fundraising efforts to aid Slovenia, which has been hit by disastrous floods. Torrential rains brought as much rain in one day as usually falls in a month, causing a shortage of drinking water and sanitary supplies. The Slovenian Red Cross is distributing humanitarian aid and working with civil defense to evacuate people from flood-hit areas. The death toll has risen to six, and there is a threat of landslides. Slovenia has requested assistance from the European Union and NATO, including the loan of helicopters and prefabricated bridges.
4/8/2023
The Polish government has announced that two Belarusian helicopters violated Polish airspace by crossing the border into Poland. Eyewitness accounts and photographs posted on social media confirmed the incident, despite Minsk's denial. Warsaw has condemned the "dangerous" violation and summoned the Belarusian charge d'affaires for an explanation.
Germany has witnessed a spike in attacks on refugee shelters, with 74 of them allegedly committed by far-right suspects. According to reports, there have been 80 politically motivated crimes targeting refugee shelters in the first half of this year. The German government expressed concern over this rise in attacks, with 39 people, including four children, injured in crimes against asylum seekers, refugees, and shelters in the second quarter of 2023.
The Czech Senate has passed two amendments that will now proceed to the president for his signature. The first bill focuses on media ownership by politicians, aiming to tighten regulations and prevent transfers of media to close individuals or trust funds. The second amendment revises driving laws. The Senate has also urged the government to prepare a law defining online media and regulating the influence of public officials on such platforms.
2/8/2023
In Czech Republic, at least 36 people lost their lives in traffic accidents on the roads in July, three more than the same month last year. From the beginning of the year, a total of 258 lives have been lost in accidents, similar to the figure for the first seven months of the previous year. While the number of accidents and injuries decreased compared to last year, the number of accidents caused by alcohol increased. Car drivers were the most frequent casualties, with 13 fatalities reported.
In Poland, the country commemorated the 79th anniversary of the Warsaw Uprising. Ceremonies took place throughout the day to pay tribute to the heroes who fought in the uprising and the victims of the heroic event. President Andrzej Duda, along with other government officials, laid flowers on the grave of General Antoni Chruściel "Monter," who commanded all insurgent forces during the uprising. The Warsaw Uprising, which lasted over two months, resulted in the deaths of about 18,000 insurgents, 25,000 wounded, and approximately 180,000 civilian casualties.
Meanwhile, the Summer Film School in Uherské Hradiště is showcasing films by Polish director Jerzy Kawalerowicz. The festival, dedicated to showcasing Polish cinematography, includes a section called The Unknown Soldier, which introduces lesser-known names of world cinema. Kawalerowicz, known for his psychological films, is a representative of the new post-war school of Polish film. The Summer Film School, which started on July 28, offers a diverse program of film screenings and accompanying events, including four of Kawalerowicz's pictures, such as Austeria, Train, and The Game.
1/8/2023
1.Tomorrow, Czechia's Whistleblower Protection Act will come into effect. The law aims to safeguard employees who report their employer's misdemeanors, protecting their anonymity and providing protection against retaliation. Companies failing to comply with the law will face fines of up to CZK 1 million. The new bill requires companies to establish an internal system for reporting illegal practices, ensuring transparency and accountability. Whistleblowers can report a range of wrongdoings, including financial crime, inappropriate conduct, and environmental violations.
2. Czechs remain reluctant to adopt the euro due to historical, political, and economic reasons. The Czech Republic's geographic location and proximity to Germany diminishes the need for euro adoption. Critics argue that adopting the euro would result in the loss of independent monetary policy and potentially unfavorable interest rates for the Czech economy. However, there are advantages, such as increased stability during global market turbulence. The likelihood of euro adoption in the next seven years is estimated at 50%.
3. Poland is facing a decline in its birth rate, reaching the lowest level since World War II. Efforts by the nationalist government to address the aging population have been unsuccessful, with births dropping nearly 9% in the past year. The opposition has criticized the ruling Law & Justice party's child-benefit policy, as it has had little impact on reversing the demographic shift. Poland may need to accept additional working-age migrants to counterbalance the aging workforce, but migration remains a polarizing issue in Polish politics.
31/7/2023
In our top story, Polish Prime Minister Mateusz Morawiecki warns that mercenaries from the Wagner Group, who recently relocated to Belarus, have moved towards the Suwałki Gap on the border between Poland and Lithuania. Morawiecki believes that they will be used to mount further hybrid attacks against Poland, assisting migrants in illegally crossing the border and even disguising themselves as migrants. The presence of Wagner forces could lead both Poland and Lithuania to entirely close their borders with Belarus.
Moving on to weather news, the Czech Republic experienced strong storms on Sunday. The Plzeň and South Bohemian regions were hit in the morning, with severe storms covering the entire country. Hail up to four centimeters in size was reported, causing damage in some areas. Train services were affected, but no injuries were reported. The storm warning was in effect until 10:00 p.m.
In sports, Demi Vollering secured her first women's Tour de France title after winning the yellow jersey on Saturday. Her teammate Marlen Reusser of Switzerland clinched the final-stage time trial. Vollering finished 10 seconds behind Reusser in the time trial, held in the city of Pau. Team SD Worx completed a stage treble, with Lotte Kopecky of Belgium finishing in third place.
28/7/2023
Permanent residents of the Czech Republic who hold paper residency permits based on being a family member of an EU citizen are required to replace their permits with biometric cards before the approaching deadline. The blue and green paper booklets for temporary and permanent residency will expire on August 3, 2023, and only biometric cards will be accepted thereafter.
Also, the Czech Senate's Constitutional and Legal Committee has advised against ratifying the Istanbul Convention for protecting women from violence, calling it an ideological document. Five out of eight senators voted against its ratification. The convention, signed in 2016, requires ratification from the Czech Chamber of Deputies, the Senate, and the president to take effect. Czechia is among the minority of EU countries that has not yet adopted the convention. The committee expressed support for the Department of Justice's efforts to legislatively strengthen the protection of victims of domestic violence and criminal activity.
Finally,the Polish and Czech authorities have set up dams to stop dead fish found in the Czech Republic from flowing down the Oder river into Poland. Over one tonne of dead fish have been retrieved from the river in less than 24 hours. Last summer's environmental disaster, caused by toxin-producing "golden algae," resulted in the death of an estimated half of the Oder's fish population. An EU report found industrial pollution in Poland to be a key factor in causing the crisis. However, the Czech Republic is upstream from Poland. Dead fish flowing into Poland from the Czech Republic were spotted for the first time yesterday in the border town of Chałupki. The Polish Waters agency, responsible for water management, stated that the source of the fish die-off is not located in Poland and has notified the Czech authorities.
27/7/2023
The Czech Chamber of Deputies has passed amendments to the country's Pension Insurance Act. These changes include key adjustments to early retirement conditions and pension re-evaluation. Under the new act, individuals will now be able to choose early retirement after making a minimum of 40 years of insurance contributions, compared to the previous requirement of 35 years. This development will impact the Eastern European community in the UK, potentially affecting their retirement plans and financial well-being.
In another news, Poland has filed a complaint against Germany with the European Commission regarding 35,000 tonnes of waste that Warsaw claims was illegally sent to Poland. This move is the first step towards potentially bringing the case before the European Court of Justice. The dispute arises amidst a heated domestic political debate over illegally imported waste following a recent warehouse fire. Poland's climate minister, Anna Moskwa, has called for the German government to remove the waste from seven sites, emphasizing that Polish taxpayers should not bear the cost of managing German rubbish.
Renowned Irish singer-songwriter Sinéad O'Connor has sadly passed away at the age of 56. O'Connor, known for her powerful music and non-conformist nature, gained fame at a young age but was also known for her private struggles and provocative actions. Throughout her career, she made headlines for her political and cultural stances, as well as her troubled personal life. O'Connor's music resonated with audiences worldwide, and her talent was celebrated and admired.
26/7/2023
In Poland, a victim of abuse in a Catholic residential care home has been awarded 500,000 zloty (€112,908) compensation, marking the largest ever such payout in the country. The victim, named only as Paweł, was subjected to physical and psychological abuse, including rape, during his 12-year stay at the centre run by the Sisters of St. Charles Borromeo.
An inspection of kebab-serving food establishments across Poland has found irregularities in over 80% of them. The irregularities include dishes containing meats different from those advertised. The inspection was carried out by the Inspectorate for Commercial Quality of Agricultural and Food Products.
The Czech division of delivery company foodora has faced criticism for an advertisement that used the popularity of the Barbie movie to promote its services. The ad was deemed inappropriate and was removed after violating audiovisual rights and the personality rights of actress Margot Robbie. In response, foodora has made a financial contribution to a non-profit organization fighting against gender stereotypes.
21/7/2023
In business news, InPost, the Polish parcel delivery company, has acquired a 30% stake in Menzies Distribution – a logistics company operating in the UK and Ireland. The deal, worth £49.3 million, is part of InPost's strategy to expand its business in the UK. The company also secured an option to acquire the remaining 70% stake within three years.
In education, the number of foreign students at Polish universities has exceeded 100,000 for the first time. This marks a rapid rise in international enrolment, with the figure tripling in the last decade. Ukrainians make up the largest group of foreign students, followed by those from Belarus, Turkey, Zimbabwe, and India.
Finally, in the Czech Republic, the Bezobalu chain, known for its package-free food stores, has announced it will be winding down its operations in the coming weeks. The company cited financial difficulties due to the Covid-19 pandemic as the reason for the closures. Only its Prague 6 branch may remain open.
17/7/2023
In Kraków, resident Kamil Bąbel has completed his quest to walk all 3,000 streets in his city. The project, which took almost four years and involved walking a total of 2,800km, finished on a road named "Last Street". Bąbel hopes his achievement will encourage others to explore their own cities more.
Moving to Prague, the city has introduced its first hydrogen-powered public transport bus into regular service. The Škoda H'CITY hydrogen bus began its pilot operation on Line No. 170 and will undergo rigorous testing under real-world conditions to evaluate its performance and economic viability for potential future expansion.
Finally, in the Czech Republic, government officials have spoken out against the recent fine for selling an LGBTQ+ romance book in Hungary. The Hungarian bookstore chain Líra könyv was fined for violating a law that bans the display of LGBTQ+ content in media accessible to minors under 18. Czech officials have condemned both the law and the resulting fine as examples of the restriction of human rights in Hungary.
13/7/2023
In Czechia, the long-standing monopoly held by Pojištovna VZP in providing health insurance for foreign residents is set to end. The Czech parliament's lower house voted to remove the monopoly and increase the minimum health insurance coverage for foreigners with long-term residence to EUR 400,000. This move is expected to benefit doctors who often treat foreigners without coverage.
Moving to Poland, Warsaw's mayor has reluctantly authorised the culling of wild boars in the city. This decision comes amid a record number of sightings of the animals this year. Up to 200 boars will be culled in areas where their presence has caused dangerous situations. The mayor has appealed to residents to assist in deterring wild boars by not feeding them and securing their rubbish properly.
Finally, there's been a boom in the number of Czech tourists travelling to Poland for their summer holidays. Poland has become one of the most popular summer destinations for Czechs, with a 50% increase in bookings since last year. The sandy, clean, and less crowded beaches of Poland's Baltic Sea coast are a particular attraction.
9/7/2023
In Prague, public transport inspectors have been cracking down on fare evasion. According to the annual report from Prague Public Transit Company, inspectors handed out over 250,000 fines last year, netting the company a staggering CZK 213.7 million. This represents a 16 percent increase in fines and a 41 percent increase in revenue compared to 2021.
Moving to the world of cinema, the Bulgarian-German film 'Blaga's Lessons' has won the grand prize at this year's Karlovy Vary Film Festival. Director Stephan Komandarev was presented with the Crystal Globe for his social drama focusing on vulnerable senior citizens. The Special Jury Award went to the German-Iranian film 'Empty Nets', a realistic drama set in contemporary Iran.
Finally, in Poland, the European Court of Human Rights has ruled in favor of Judge Igor Tuleya, a critic of the government, finding 'multiple violations' of his rights. Despite this, a Polish deputy justice minister has declared that the ECHR's ruling has no binding effect. Tuleya has become a symbol of opposition to the government's overhaul of the judiciary and continues to face criminal proceedings.
24/6/2023
Prague's city officials plan to review the contract with the Prague Children's Foundation, after allegations that their Old Prague Ham stand has been overcharging tourists at the Old Town Square.
The foundation was supposed to organise social and cultural activities on the premises, which they instead leased to food vendors.
In Poland, the country's main political groups hit the campaign trail today for the upcoming autumn elections.
United Right is emphasising Poland's sovereignty against EU interference, while Civic Platform warns of threats to national security due to the current government's isolationist tendencies. The Confederation, Third Way, and the Left have also outlined their respective strategies.
Lastly, remnants of a Chinese Long March 2D rocket disintegrated over the skies of the Czech Republic and Poland on Friday.
Polish Space Agency and the Czech Academy of Sciences assured the public there was no danger, despite the spectacle in the sky.
20/6/2023
Poland is to seek the extradition of a Bangladeshi man suspected of murdering a Polish woman in Greece.
Anastazja Rubińska, a 27-year-old from the Polish city of Wrocław, went missing on 12 June on the Greek island of Kos, where she worked in a hotel.
Her body was found yesterday around a kilometre from the home of a 32-year-old Bangladeshi man who had a day earlier been arrested on suspicion of being connected to her disappearance.
Prime minister Mateusz Morawiecki says he wants the suspect, who is currently in Greek custody, to "stand before a Polish court' so if found guilty he can 'receive the highest possible sentence".
A restaurant in Kraków in Poland, Bottiglieria 1881, has been awarded two Michelin stars, making it the first in Poland to receive the honour.
The restaurant's current tasting menu, priced at €124, lists 12 items, including black pudding, beef and caviar and a dish called "childhood memory".
The restaurant was among the five restaurants shortlisted as the best in Poland for this year's World Culinary Awards but lost out to the eventual winner Fiorentina, also located in Kraków.
Metronome Prague, the city's biggest annual music and arts event is taking place this week in Czechia.
The sixth edition of the festival will bring international music stars, a podcast festival, a program for the whole family, enhanced public transportation, and a new comfort zone.
15/6/2023
The Czech government has given its approval to the country's updated National Recovery Plan, which includes the request for an almost £5 billion loan from the European Commission and £1.2 billion in grants.
The loans and grants are intended to give a boost to the nation's key sectors through ambitious initiatives including a commitment to wean Czechia off fossil fuels, paving the way for a greener, more sustainable future.
Ryanair has announced plans to build a new €134 million training centre in Kraków in Poland, creating 150 jobs.
It is the Irish airline's fifth European training centre, but the first in Eastern Europe. It will be used to train pilots, flight attendants and mechanics from across the continent.
Poland's controversial bus service, the 666 to Hel, a town on the Baltic coast – has been brought to an end after its operator received repeated complaints about the choice of number, which one Christian group warned was "spreading Satanism".
The 666 bus ran during summer months between the village of Dębki and the town of Hel, which is located at the end of a peninsula popular with tourists for its sandy beaches.
12/6/2023
Poland has vetoed a European Union statement on the safety of LGBT people, arguing that the EU is "privileging homosexuals" while allowing the rights of Christians and other groups to be violated.
During the same session of the European Council, the Polish government also opposed an EU directive on combating violence against women because of its use of the term "gender".
Czech President Petr Pavel took to social media this weekend to share a photo from a meeting with a young Ukrainian schoolgirl who had been a victim of bullying.
The president expressed his strong condemnation of bullying, humiliation, and violence in schools, particularly when it involves a child who had to flee their homeland due to war.
Former Top Gear presenters Jeremy Clarkson, Richard Hammond, and James May are taking on Czech cars in the new series of The Grand Tour: