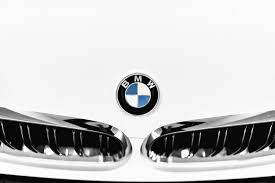 Owners of cars with keyless entry are being urged to review their vehicle and home security after a rise in luxury vehicle thefts in south Northamptonshire.
In the last month, at least 10 cars have been stolen across the NN12 and NN13 postcode areas, including in Brackley, Towcester and Deanshanger.
Most have been Mercedes and BMWs under five years old, and in response, Northamptonshire Police is issuing crime prevention advice to car owners to help them protect their vehicles.
Inspector Dave Wakeman, head of Neighbourhood Policing for the Daventry and South Northants policing area, said: "Since the start of March we've seen a marked increase in the number of reports of keyless-entry vehicles being stolen across south Northamptonshire.
"Each report involves the overnight theft of high-end cars, with the owners finding their vehicles gone but the key fob still present. It is thought that a 'relay attack' method is used, where offenders amplify the signal from the keys within a property to make the car think the owner is with the vehicle.
"To tackle this kind of theft we have increased targeted patrols and are working with neighbouring police forces, which is already yielding results in tracking down who is responsible.
"We're also urging anyone with a car that can be entered and started without using a key in the ignition, and especially those who have BMWs or Mercedes under five years old to review and improve their security measures.
"The simplest and most effective way to reduce the risk of keyless car theft is to store your vehicle's key fob in a faraday pouch, which prevents would-be thieves from using relay attack on the fob to steal the car."
Advice for reducing the risk of keyless car theft:
Always keep the fobs for keyless entry cars in a faraday pouch overnight – the Defender Signal Blocker - RFID Faraday Pouch is a police-approved product and costs around £6 for two
Store the pouch and all house keys well away from your front door
Review physical security measures, including using a steering lock on the vehicle
Consider installing home CCTV and/or a smart doorbell
If you can, park your car in a secure garage, or a behind a secure gate if you park your car on a driveway
Make sure your car is parked under good lighting – this means potential offenders can be easily seen, increasing the chances of putting them off trying to steal your car, and of them being caught if they do
Any suspicious activity which may relate to keyless vehicle thefts should be reported by calling Northamptonshire Police on 101. Always call 999 if a crime is in progress or life could be at risk.
If you'd like advice on preventing vehicle theft, please email crimeprevention@northants.police.uk