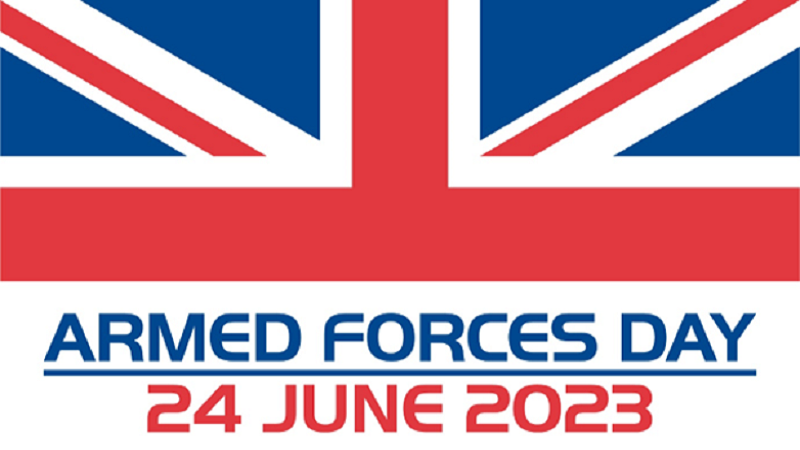 Residents across West Northants are invited to join in celebrations to mark Armed Forces Week.
In the week leading up to Armed Forces Day (Saturday, 24 June) West Northamptonshire Council (WNC) will be organising a series of events aimed at celebrating and supporting the local Armed Forces Community including veterans, serving personnel, reserve forces, cadets, and their families.
The celebrations will kick off on Friday, 16 June from 12.30pm with the Armed Forces Community event being held on the historic grounds of Delapré Abbey. The afternoon will feature a series of activities and workshops delivered by VR Therapies, The Frank Bruno Foundation and Models for Heroes.
Local Armed Forces charities and support services will also be on hand to provide advice and guidance including the Department for Work and Pensions, Veterans Community Network, Goodwill Solutions, the West Northants Public Health team, Citizens Advice, Northamptonshire Adult Learning and Pets as Therapy.
Delapré Abbey will also be offering wellbeing walks and fishing taster sessions. All activities are free of charge, but prior booking is recommended. To book your place please visit Eventbrite or email covenant.ncc@westnorthants.gov.uk.
To mark Armed Forces week WNC will host flag-raising events at Sessions House in Northampton, Lodge Road in Daventry, and at the Forum in Towcester on Monday, 19 June from 10am.
On Saturday 24 June, the Council will be supporting Northampton Town Council for the county Armed Forces Day parade through the town centre. The event will provide an opportunity for members of the public to find out more about the Armed Forces, including the local Reserve unit, 103 Battalion REME who train at Clare Street in Northampton.
This annual celebration of our Armed Forces is the nation's opportunity to thank our brave serving military, reservists, veterans, cadets, and their families.

The Northamptonshire Armed Forces Covenant Board, of which we are a partner, works to support the active and retired Armed Forces community living and working in the county and we're proud to show our appreciation through this work.

Many of us will take time on Saturday, 24 June to remember what an important role our serving military, their families and our veterans play in our community, and to our country. I want to take this opportunity to honour them, and to say thank you for everything they do.Cllr David Smith, Armed Forces Covenant Member Champion and Cabinet Member for Community Safety, Engagement and Regulatory Service at WNC
Young people and families can also get involved by printing off one of the Armed Forces Day colouring-in sheets from the Armed Forces Day website.
Businesses can also show their support to the Armed Forces by signing the Covenant, for more information visit the Armed Forces Northants website for more details.