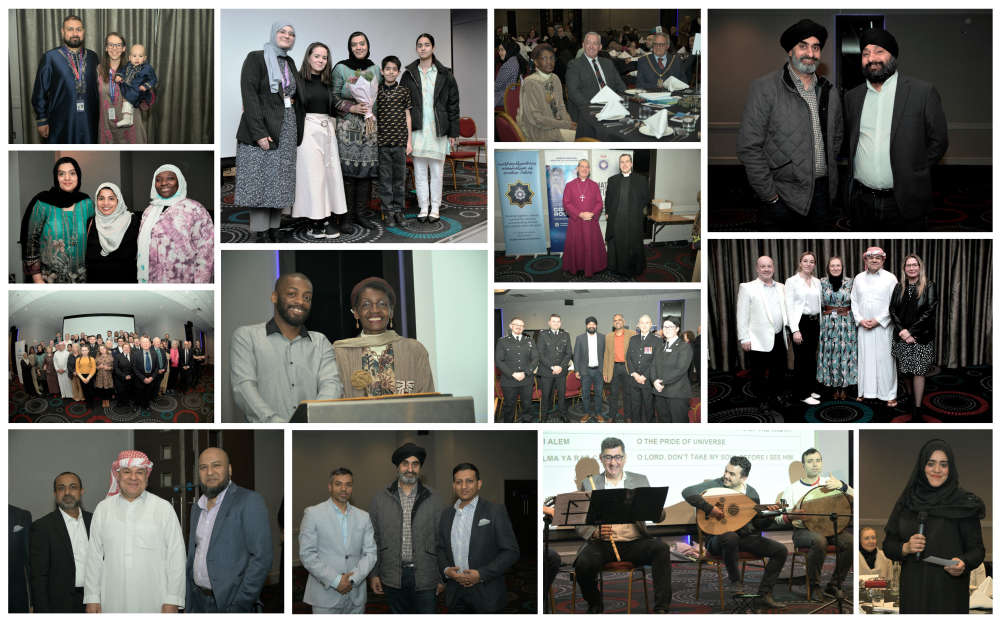 Police and fire colleagues joined community members from across different faiths and cultures to celebrate an evening in recognition of the value of community spirit and care that is widely recognised during the Muslim holy month of Ramadhan.
The annual event gave community members from across various faiths in the county an opportunity to speak to, and learn from, people they may not otherwise have the opportunity to.
Organised by the Northamptonshire Police Interfaith Association, in conjunction with the charity Dialogue Society, and supported by Northamptonshire Fire and Rescue Service, the gathering brought together people from different backgrounds and faiths in a series of speeches aimed at increasing understanding and dialogue.
The community iftar event, which took place on Sunday, March 26, at the Park Inn, Northampton, saw over 90 people in attendance.
Speaking at the event, Assistant Chief Constable Ash Tuckley, said: "This is one of the dates in my calendar I look forward to genuinely. The chance to get together and engage with each other after breaking fast.
"Ramadhan epitomises what community spirit means. Bringing people together, supporting people, helping those less fortunate and working together for the greater good. That's what Ramadhan does."
ACC Tuckley, who took the decision to undertake fasting in support of his Muslim officers and staff who partake in the month-long experience, joked about his involvement: "Last year some people may have heard….or thought they heard me say, I was going to fast for the full 30 days. However, I know the acoustics aren't great in here, and I have fasted for the past three days, but I'm not sure I can go much beyond that!"
Nuran Urkmezturk, from the Dialogue Society, said: "At the Dialogue Society, we have been engaging in these community engagement iftars for over two decades. This Ramadan is fascinating as the month coincides with several other faith traditions' sacred holidays such as the Jewish Passover and Christian Easter. We hope this will provide extra depth to our discussions later in the evening.
"Fasting has spiritual benefits, like increasing piety, mental benefits, like increasing awareness of the not-so-healthy habits we have with our food. It also has physical benefits, like reducing inflammation, preventing neuro-degenerative disorders, and enhancing heart health. And importantly Ramadan has social benefits for our wider communities."
Chief Fire Officer Mark Jones, speaking at the event, said: "At the Fire and Rescue Service, we pride ourselves at being part of the community. We recognise that we should be representative of the entire community.
Recalling an encounter with a young Muslim boy when he was younger, CFO Mark Jones said: "To take the money you would spend on sweets and give it to people in need, that's beneficial in any religion."
Vice Lord Lieutenant Morcea Walker said: "These community iftars, like this evening, are aimed at connecting those of different cultures and backgrounds, giving people an opportunity to make new friendships and experience the feeling of community and generosity that are abundantly displayed during Ramadhan."