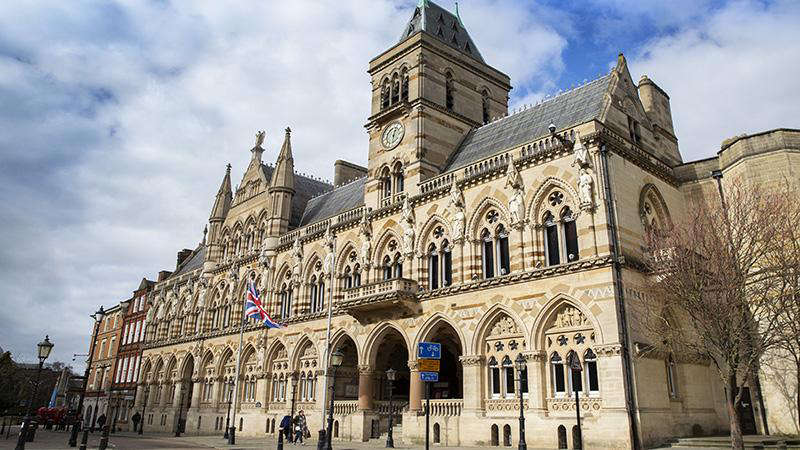 West Northamptonshire Social Enterprise Town (WNSET) will be launching a new investment fund aimed at supporting the growth and development of social enterprises in Northampton.
Launching on 14 March, WNSET Social Enterprise Development Fund will offer a community-driven initiative that will provide funding and support for local social entrepreneurs to maximise the impact of the Town's diverse social enterprise sector.
Funded by Northampton Forward as part of the Town's Fund and supported by West Northamptonshire Council, the investment fund is designed to support social enterprises that are making a positive impact on the community and the environment, while also generating income and creating jobs. The fund will provide investment capital to social entrepreneurs to start and grow their social businesses, with a focus on those who are addressing local social and environmental challenges.
The launch event, which will be held at the University of Northampton Waterside Campus Learning Hub, will feature presentations by local social entrepreneurs, who will share their experiences and success stories. Attendees will also have the opportunity to network and learn more about the investment fund and the support available for social enterprises in the area.

"The Northampton Social Enterprise Development Fund forms an integral part of West Northamptonshire's ambitious £33 million Towns Fund and Future High Street Fund regeneration programme to transform Northampton Town Centre.

"This project enables us to directly support the growth of our thriving social enterprise community who provide diverse and invaluable services for Northampton and beyond. We are delighted to see the launch of this fund and we look forward to seeing the positive contribution it makes to our community."Councillor Daniel Lister, Cabinet Member for Economic Development, Town Centre Regeneration and Growth at WNC
"We are delighted that as part of this project we're able celebrate the independent spirit of social enterprises across West Northants and the vital role they play in developing and supporting our local economy. We look forward to working with our partners and businesses to drive this scheme forward."Martin Mason, managing director of Tricker's and Northampton Forward Board member
"We are excited to launch the WNSET Social Enterprise Investment Fund, which will provide much-needed funding and support to social entrepreneurs in the area. Social enterprises have the potential to create real change and improve the lives of people in our community and we are grateful to West Northants Council and Northampton Forward for their commitment and support for the sector. The Town's Fund provides access to much needed funding to empower local social entrepreneurs and help them achieve their goals."Stephen MacFarlaine, Chair of the West Northamptonshire Social Enterprise Town
The WNSET Social Enterprise Development Fund is part of the larger WNSET social enterprise place initiative, which aims to promote and support social enterprises in the West Northamptonshire area. WNSET provides training, mentoring, and access to funding for social entrepreneurs, with a focus on social and environmental impact.
For more information about the WNSET Social Enterprise Development Fund and the launch event, please visit the WNSET website or contact wnsetcic@gmail.com.