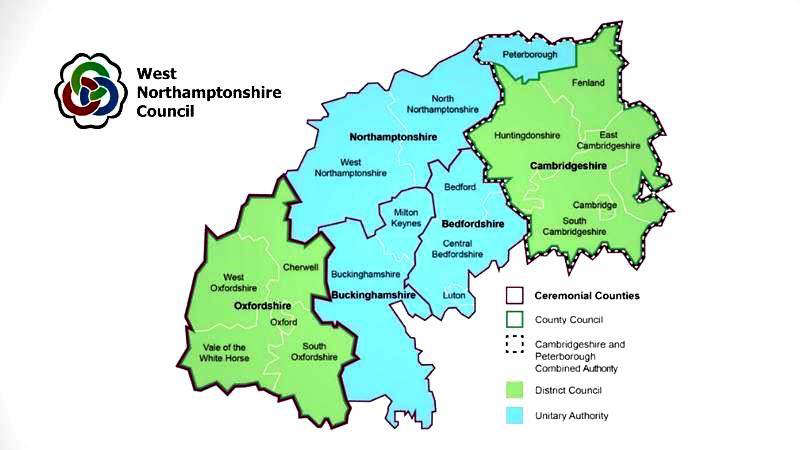 Proposals for a locally led partnership for the Oxford to Cambridge region have been given the green light by the government.
The partnership, which includes Northamptonshire, will champion the region as a world leader of innovation and business, acting to achieve environmentally sustainable and inclusive growth.
It will strengthen the cross-boundary collaboration among its partners to focus on tackling the issues that matter to the people who live and work in the region.
The partnership's initial programme is to:
develop a set of propositions to attract international investment and profile the region on a global stage
continue the work underway to embed shared environment principles
"West Northants is right at the heart of the pan-regional partnership and we will play a key role in helping shape its future, to the benefit of our businesses and residents.

"We have ambitious plans to continue to deliver high quality jobs, including growing our advanced engineering and financial services sectors, to boost economic growth and attract world-class employers and innovation opportunities to our area, and this partnership will help to enable that.

"This is an exciting opportunity to work with partners to secure recognition of West Northamptonshire and improve our region and demonstrate all of the benefits we can bring to this initiative to drive investment and growth."Cllr Daniel Lister, West Northamptonshire Council's Cabinet Member for economic development, town centre regeneration and growth.
Following the official commitment from government, the Partnership will begin active recruitment of an independent Chair.
In the interim, a Shadow Board has been set up to oversee the Partnership's programme and agree governance and funding.
"We believe that by working together the whole Oxford to Cambridge region can be greater than the sum of its parts.

"With official status as a Pan-Regional Partnership backed by government, we can unlock potential and further strengthen our area's position as a hub of innovation; a globally recognised region of science and technology that delivers prosperity for our communities.

"It will enable us to better achieve inclusive and sustainable outcomes for residents, business and the environment."Chair of the Shadow Board and Leader of Cherwell District Council, Cllr Barry Wood.