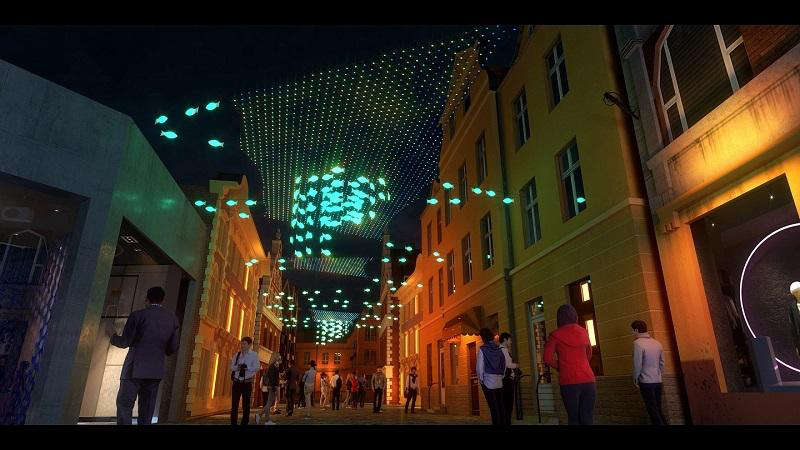 West Northamptonshire Council is working in partnership with Kier Transportation to regenerate Abington Street and Fish Street in Northampton Town Centre.
As part of the project, Kier will carry out vital works to enhance and improve the appearance and paving of Abington Street and Fish Street through delivering new paving and seating, additional tree planting, enhanced landscaping, and the introduction of new lighting.
With investigatory works starting in September, and preparatory works set for November, once complete the project will positively revitalise one of the busiest commercial and pedestrian routes through the town's main shopping street.
Kier and WNC are liaising directly with businesses in the area to keep them up to date on the progress of works. As part of this, there will be a dedicated single point of contact for businesses throughout the project.
The redevelopment will complement the wider regeneration of the town centre, including the Market Square transformation, and provide enhanced connectivity with the rest of the town.
We are pleased to be working with Kier who we already have an established relationship with as they carry out this significant project to one of the busiest shopping streets in our area.

The plans are intended to help this area adapt to the changing face of the high street by encouraging cafe culture, supporting retail and creating more appealing and flexible surroundings for visitors and those who live in the town centre. The enhanced features and appearance, as well as new facilities, will offer a fantastic space for people to use and enjoy. We look forward to this taking shape in the coming weeks and months as works start on site later this year.Cllr Dan Lister, Cabinet Member for Economic Development, Town Centre Regeneration and Growth at WNC
The project will be led by Kier, which manages and maintains West Northamptonshire's roads.
We're really proud of the work we're delivering with West Northamptonshire Council and are delighted to be working with them to carry out this project to revitalise the town centre. We will use our skills and experience to help create a space where people will want to come to live, work and socialise.John Coombes, General Manager at Kier Transportation
To stay up to date with the regeneration of Northampton Town Centre, visit the We Are Northampton website.