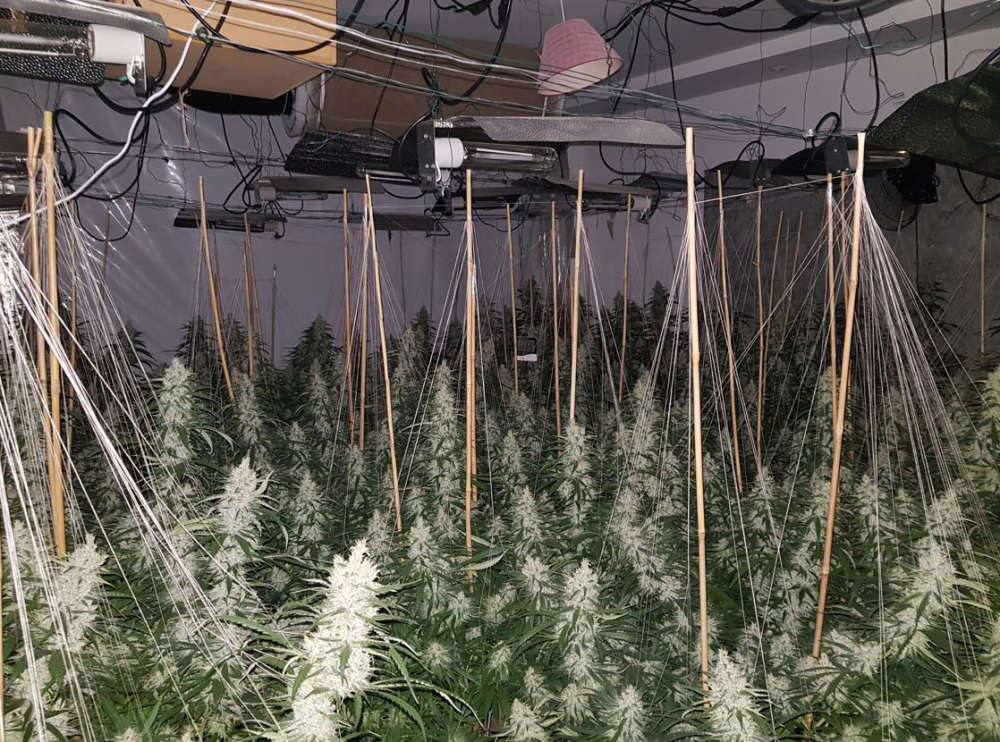 Detectives from Northamptonshire Police have launched an investigation after the discovery of two large cannabis factories in Sandy Lane, Harpole.
A warrant was executed under the Misuse of Drugs Act after concerns were raised about activities at the address which were suspected of causing power outages at nearby properties.
Inside the farmhouse and outbuilding, officers discovered sophisticated factory set ups and around 1,200 cannabis plants in various stages of growth, across the two properties.
Neighbourhood Policing Inspector Dave Wakeman said: "Cannabis factories blight our local communities, and in this case was affecting the quality of life of residents who were experiencing power outages at their homes.

"Anything which causes the local community a concern, causes us a concern too, and tackling and preventing the supply of drugs remains one of our local policing priorities.
"If anyone has concerns in relation to any form of suspected illegal activity, please report it to us on 101, online at www.northants.police.uk/ro or call Crimestoppers anonymously on 0800 555111."