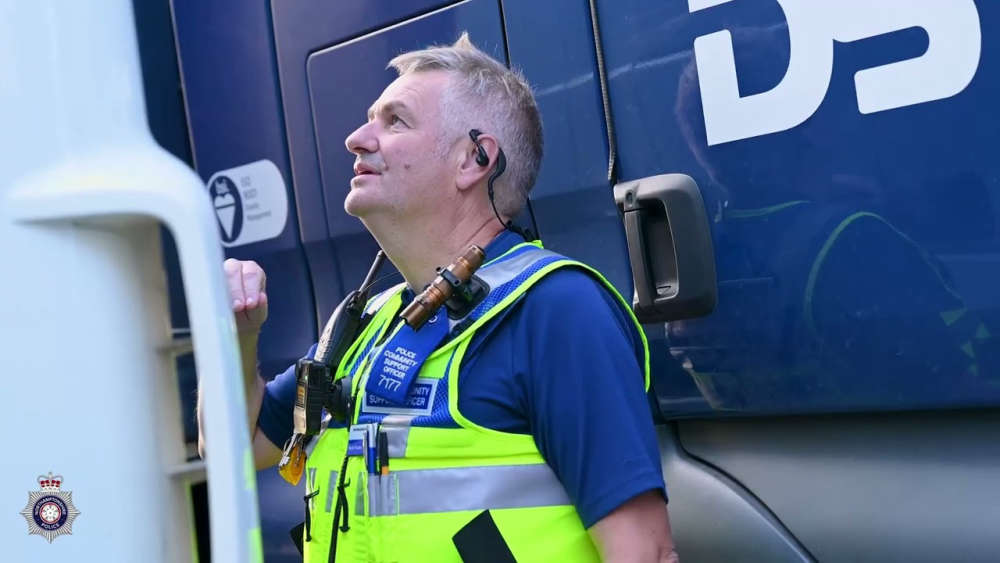 Police officers tackling serious and organised crime have visited a truck park near Northampton to speak to lorry drivers about modern slavery.
The visit took place as part of our week of action tackling serious and organised crime.
Organised crime gangs use the UK's road network to transport people who have been trafficked and officers were keen to speak to lorry drivers about the dangers of that activity and what they can do if they have concerns.
DCI Nick Cobley, is leading the latest week of action. He said: "We work closely with colleagues from other police forces, the National Crime Agency and Border Force to tackle the organised crime gangs that use our road networks for nefarious means.
"We visited the lorry park to engage with the drivers and explain the risks and dangers of organised immigration crime and how they can protect themselves and their companies from being targeted.
"We are really focussed on tackling organised immigration crime and engaging with lorry drivers and businesses is key to this work.
"Anyone who has any information about organised immigration crime can contact us on 101 or report their concerns anonymously to Crimestoppers via 0800 555 111."
In May, Chief Constable Nick Adderley announced the four crime types the Force will prioritise over the next three years. These Matters of Priority are violence against women and girls, drug harm, serious and organised crime, and serious violence.