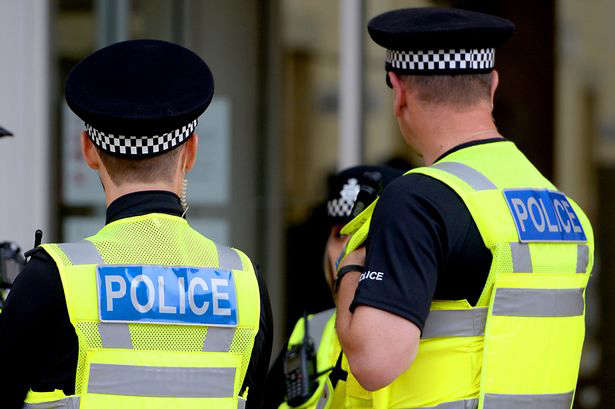 A gang of three who stole thousands of pounds worth of goods from two DPD drivers have been jailed for a total of 21 years and three months.
On October 12, 2019, Andrew John Bluck, 38, and Adam Keith Merkitt, 37, dressed up as police officers and approached a DPD driver in Station Road, Rushden, informing the driver that they were undercover officers who suspected that there was a suspicious package inside his van.
Forcing their way into the vehicle alongside the victim, they drove to the Higham Football Club carpark, where they were met by Tanya Dawkes, aged 47, in her silver SEAT Leon.
They then proceeded to load thousands of pounds worth of goods into the SEAT, including TVs and smart phones, before making off and leaving the man stranded without the keys to his van.
But one crime wasn't enough and just two days later, Bluck and Merkitt were at it again, this time in the Thames Valley area of Witney in Oxfordshire.
Again, dressed as police officers, they approached a DPD driver who they'd followed from a local depot and claimed to be undercover officers in order to take control of the vehicle before again, stealing thousands of pounds worth of goods.
An investigation was launched in partnership with Thames Valley Police and the trio were arrested and charged.
Both Bluck and Merkitt pleaded guilty to two counts of robbery and two counts of kidnap.
At Northampton Crown Court last week (March 11), Bluck was sentenced to nine years and seven months in prison while Merkitt was handed nine years.
Dawkes, who met Merkitt on Tinder in 2019, pleaded not guilty to one count of robbery, but was found guilty and sentenced to two years and six months in prison.
Lead Investigator – DC Lyn Townsend, said: "I am really pleased to see such lengthy sentences handed out to this trio because their offences were brazen, shameless and driven by greed.
"These were terrifying experiences for both DPD drivers as they were not only robbed, but kidnapped, being driven around in their own vans by Bluck and Merkitt, with no idea what was going to happen to them.
"I hope the sentences handed out to both men offer the drivers some sense of justice and therefore the ability to move forward with their lives after this lengthy investigation.
"Tanya Dawkes was the only one in this case who continuously tried to plead her innocence, claiming to be asleep in the SEAT Leon while the offences were taking place.
"In reality, she was the one driving and I am pleased that she was found guilty at court and also sent to prison for her involvement in the first robbery.
"Finally, I would like to thank Thames Valley Police for their assistance on this investigation and to the analyst in this Force who has worked so hard on getting this case to court and helping us achieve these sentences."
Andrew Bluck
Adam Merkitt
Tanya Dawkes