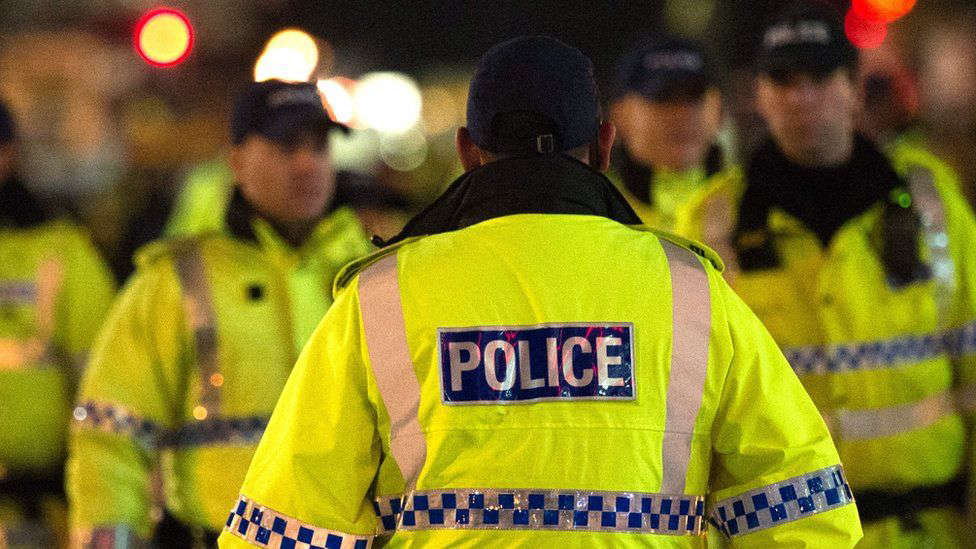 With the weather set to improve over the coming weeks, Northamptonshire Police are reminding residents across the county to be vigilant of rogue traders and door-to-door sellers.
In the first two months of this year, Northamptonshire residents have handed over just under £14,000 to rogue traders, which has prompted officers from the Force's Economic Crime Unit to issue the timely reminder.

Most incidents have involved bogus offers of driveway and gutter cleaning services from cold callers, who have forcefully tried to persuade the occupant to have work carried out on their property.

In one such case, a rogue trader offered to clean the guttering at the home of an elderly resident and charged £1,800 for just 30-minutes work, before asking for a further £1,900 for extra work.

However, when the victim returned to the bank for a second time, staff identified the scam, refused the withdrawal, and reported the incident to Northamptonshire Police under the banking protocol.

In another incident, a resident handed over £1,300 to cold callers after being told her chimney and roof were unsafe. The rogue traders targeted her again, claiming further work was required and asked for £1,500. This time, the woman's son was able to stop any work and report it to the police.

Rogue traders will often use common tactics such as props to convince occupants that there is a problem with their properties which need urgent attention. This can include buckets containing broken roof tiles, debris/rubble, nests or dead birds to suggest that they have come from their roof space
Fraud Protect Officer PC Neil MacKenzie of the Force's Economic Crime Unit said: "Cold callers target the most vulnerable members of our communities, sometimes leaflet dropping advertising their services, in advance of knocking on doors.

"They tend to be quite assertive, albeit very pleasant to start with, and will happily walk homeowners around the exterior of their properties, pointing out elements of work which need attention.

"However, once they have convinced the homeowner that work needs to be carried out, they will always escalate the original quote, manufacture extra work or offer to take them to a bank or cash machine to withdraw money.

"If you or someone you know finds themselves in such a situation and have any doubts, please call the police.
"Please be vigilant in your neighbourhood for potential rogue traders operating and encourage elderly or vulnerable relatives to call you should any tradesman insist work needs to be carried out or are demanding money."

If you have been a victim of a rogue trader, please report it to Northamptonshire Police on 101 or online at northants.police.uk. Always dial 999 in an emergency.
How to spot a doorstep scam:
• Someone knocks on your door that you weren't expecting warning that there's a problem with your roof or driveway that needs to be fixed without delay
• You're asked to make a payment upfront for work to be carried out
• You're convinced to go to your bank branch and withdraw money whilst they set up
• Additional problems are identified for which additional money is needed immediately
Always remember:
• Never disclose your PIN or let anyone persuade you to hand over your bank card, financial information or withdraw cash
• Don't feel pressured. Don't agree to hand over money at the door. Take time to think about it and talk to someone you trust
• Only let someone in if you're expecting them or they're a trusted friend, family member or professional. Don't feel embarrassed about turning someone away
• Check their credentials. You should always check someone's credentials – a genuine person won't mind. You can phone the company they represent or check online, but never used contact details they give you
• Take the time to think about any offer, even if it's genuine. Don't be embarrassed to say 'no' or ask them to leave (always get different quotes)
• Call 999 if you feel threatened or in danger. Call the police non-emergency number 101 if you're not in immediate danger but want to report an incident
If you think you have been a victim of fraud you should report it to Action Fraud, the UK's national fraud reporting centre by calling 0300 123 20 40 or online by visiting www.actionfraud.police.uk.
It's also important to report all fraud-related incidents to Action Fraud to help build a national picture and help prevent others falling victim to scams.