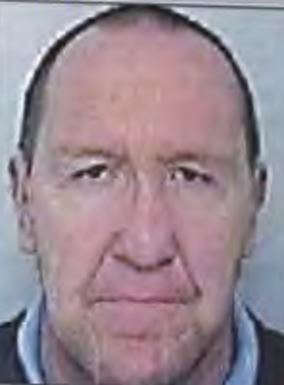 A 57-year-old Northampton man has been jailed for 30 years
Earlier this year, Keith McFadden, previously of Abington, Northampton, was convicted of 33 counts of sexual abuse against boys after he was uncovered by Northamptonshire Police, the FBI, and the National Crime Agency.
During the nine-day trial, jurors were told how the abuse had taken place over a 23-year period between 1996 and 2019 and involved six victims, all aged between 7 and 15.
McFadden had groomed the victims' families, embedding himself within their lives and making him appear invaluable to them.
But he then went on to isolate and sexually abuse his young victims, as well as taking indecent photographs of them which were then distributed on the Dark Web.
But these photographs came to the attention of international law enforcement, including the US's Federal Bureau of Investigation (FBI).
An investigation was launched and the victims and McFadden were subsequently identified by officers from the National Crime Agency (NCA) and Northamptonshire Police.
A warrant was executed at McFadden's home address and he was arrested and later charged.
He continued to protest his innocence at court, but the jury saw through him and he was convicted.
At Northampton Crown Court on Friday (March 11), he was sentenced to 30 years in prison.
Detective Chief Inspector – Johnny Campbell, said: "I am really pleased to see such a lengthy sentence handed out to Keith McFadden because it demonstrates the gravity of his offending and just how dangerous and depraved he is.
"He has shamelessly and repeatedly displayed no remorse for his actions, going so far as to put all of the victims in this case through a trial and forcing them to relive their abuse, despite the overwhelming evidence against him.
"But the survivors of this abuse stood up in court and bravely confronted him. Thanks to their courage, justice has been served.
"Though they will never get over what they have endured at McFadden's hands, I hope they feel some sense of closure at this conclusion of this case and the fact that the man who did this to them is going to spend a very long time staring at the four walls of a prison cell.
"Finally, I would like to take this opportunity to thank DC Lindsey Leslie and DS Tom Curlett-New for their investigation into Keith McFadden. This has been a lengthy and complex case involving multiple victims and witnesses but they have shown unwavering tenacity, determination and care throughout, resulting in this 30-year prison sentence."
At the conclusion of sentencing, DC Lindsey Leslie and DS Tom Curlett-New thanked the victims in this case for their support of the investigation and their courage at court.
Northamptonshire Police takes reports of sexual assault very seriously and will always treat reports of this nature with the confidentiality and sensitivity they deserve.
If you have been a victim of sexual assault, whether recent or non-recent, please come forward and call us on 101 or use our online reporting tool at www.northants.pnn.police.uk