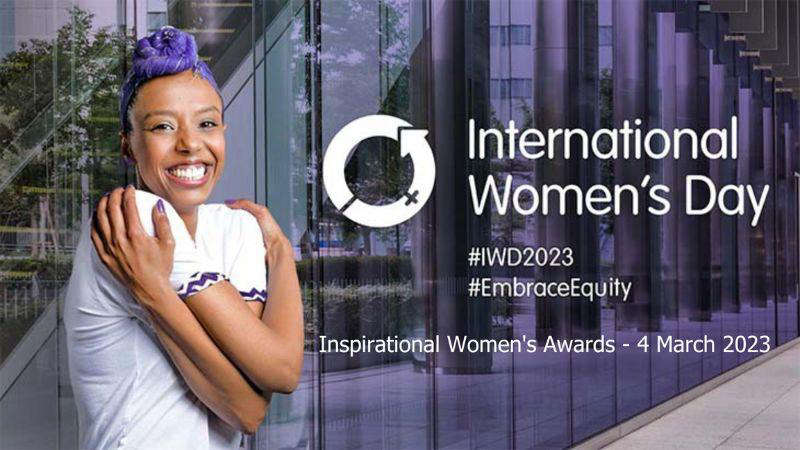 The 11th Inspirational Women's Awards are fast approaching and members of the public are reminded to get their thinking caps on and nominate the exceptional women in their lives.
Organised by the West Northamptonshire Council (WNC) Women's Forum, the awards aim to publicly recognise and promote those women who inspire and have a real impact on the lives of others in the community or the workplace.
Nominate someone for the Inspirational Women's awards
The two categories for the 2023 awards are Business Award and Community Award.
Neelam Aggarwal-Singh is a self-employed Consultant & Trainer from Northampton. She won the very first Inspirational Women's Award back in 2013 and will be joining the judging panel this year.
The awards are a great way to recognise the wonderful work done by so many unsung heroes in our community and the many women who are great role models and impact people's lives in various ways.

International Women's Day is an excellent celebration and I am delighted to be part of the judging panel this year. Come on everyone, put your pen to paper and nominate those special individuals who have touched your life and made a real difference!Neelam Aggarwal-Singh
Potential nominees for the Business Award could include someone who has inspired through their paid employment, an inspirational business owner or someone who has inspired you in your career.
For the Community Award, it could be a family member who has been a rock during a challenging time, a neighbour who has set up a community group to support local children and families, a friend who has campaigned for better healthcare, or a colleague who fundraises for charity.
Natalie Faulkner, owner of Northampton salon Beauty Within, is also looking forward to being on this year's awards judging panel.
It's great to see all of the votes for fantastic women that do so much for others in the community - from charity work to educating young ones and inspiring others, these are key factors we look for as a judge. Get nominating your inspirational women now!Natalie Faulkner
Nominations close on Monday, 6 February 2023, with the shortlisted finalists being announced week commencing 20 February 2023.
The awards will be presented at the International Women's Day event at the Guildhall on Saturday, 4 March 2023. International Women's Day falls on 8March every year, and this year's theme is #EmbraceEquality.
Find out more information about the Inspirational Women Awards 2023 and make a nomination