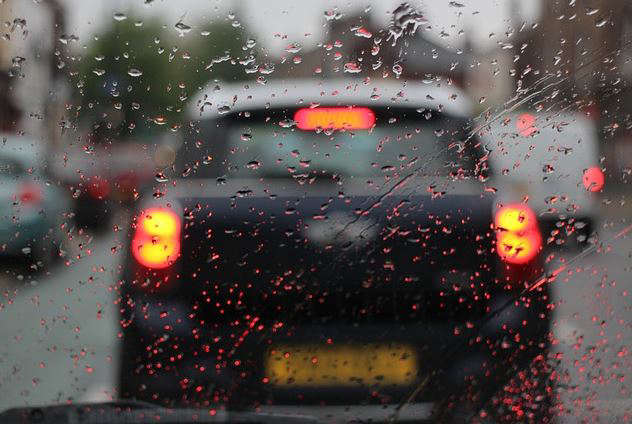 Autumn not only signals the return of longer hours of darkness in the morning and evenings but also more extreme and unpredictable weather in the UK.
The change in weather seasons almost always coincides with a rise in the number of killed and seriously injured (KSI) casualties on the UK road network, including in Northamptonshire.
The number of people who were killed on the county's roads last year was 29, which is 10 more than in the previous 12 months – all these people tragically never returned home safely and are missed tremendously by their loved ones who have been left behind.
Overall, in 2021, there were more than 1,000 non-fatal injury collisions in Northamptonshire in which 280 people required urgent medical assistance for serious and life-changing injuries and 1,011 sustained slight injuries.
This was an increase on the 2020 figures when there were 883 non-fatal injury collisions, which resulted in 257 serious and 821 slight injuries. However, this is believed to be largely down to the UK being placed in lockdown for five months at the start of the coronavirus pandemic.
However, over the past two years, since people have got back on the roads, there has been a worrying escalation in the number of collisions in which people have sadly lost their lives or been seriously injured.
In addition to the physical impact of being involved in a collision, some casualties were also left with psychological trauma, financial loss, time lost at work, and changes to their everyday life.
Poor weather was found to be a contributory factor in just under half of the collisions in the county last year, rain playing a major factor with 30.8 per cent attributed to a change in road surfaces due to excess water, snow, and ice. Whilst 17.7 per cent were down to weather conditions such as rain, snow, and mist/fog.
Northamptonshire Safer Roads Alliance (NSRA) was set up in 2018, and is a countywide partnership between the police, fire & rescue service, the Office of the Police, Fire and Crime Commissioner and both West and North Northamptonshire Councils.
It brings together key partners to work on initiatives which aims to improve road safety across Northamptonshire through education, engagement, engineering, and enforcement.
The NSRA are urging everyone to take extra care on the roads at this time of year – poor weather is no surprise in the UK. However, we sometimes miss the additional risk it brings, and how serious those consequences can be.
Chair of the NSRA and Head of Northamptonshire Police's Operations team, Superintendent Jen Helm, said: "Reducing the number of people killed or seriously injured on our roads continues to be our priority and as a partnership our focus is to improve road safety through education, re-engineering and enforcement.
"With poor weather and hours of darkness a contributory factor in nearly half of the county's collisions, the start of autumn is always a good opportunity to re-focus and remind everyone to take extra care and look out for each other.
"We almost all use the roads, many of us several times a day, so it can be easy to take for granted that we will be safe on them. Bad weather can strike suddenly impacting road surfaces and driving conditions, so it's important to make sure that you and your vehicle are prepared, as much as you can be, for the unpredictable weather.
"There are simple steps we can all take to improve road safety including allowing extra time for journeys but more importantly, making sure we regularly maintain vehicles.
"This includes ensuring tyres are inflated correctly and are in a good condition, both lights and windscreen wipers are in working order and clear of dirt or other obstructions, and ensuring our windscreen and windows are fully clear of snow, ice or mist.
"When we are in a rush or chasing the kids into the car for the school run, we might forget these things. They can constitute driving offences, but more importantly you could end up seriously injuring someone, or your passengers if you're unable to see because your line of sight is blocked."
Change the way you drive depending on the weather
• Make sure you slow down if the road is wet, snowy, or icy or if weather conditions are causing you any problems in seeing. Take corners slowly and drive more slowly if your view of the road is obscured in any way. Remember that fog can be patchy, so do not suddenly speed up when you reach a clear patch
• Do not drive too close to the vehicle in front as stopping distances are much greater in wet, icy, or snowy conditions. You need enough time to stop safely
• In adverse weather, avoid harsh braking and acceleration. Take great care with any manoeuvres attempted
• Make sure you use lights whenever visibility is reduced. In dense fog, don't forget to use front and rear fog lights, but switch them off if visibility becomes clear
• In snow and ice, use the highest gear possible to avoid wheel spin, but don't let your speed become too high
• Always brake gently to avoid the wheel locking. When coming to a stop, get into a low gear earlier and let your vehicle slow down gradually
• If your vehicle skids, do not brake. Instead, ease off the accelerator and steer slightly into the direction of the skid until you feel like you have control again
• Do not attempt to cross flooded roads if you are not sure how deep the water is. Some vehicles only need about two feet of water to float
• If winds are strong, take extra care on open stretches of road and when crossing bridges. Keep your distance from motorcycles and high-sided vehicles as these can be more affected by this type of weather
• For sunny weather, make sure you keep sunglasses in the car and wear them to protect your eyes from the glare of bright sunshine