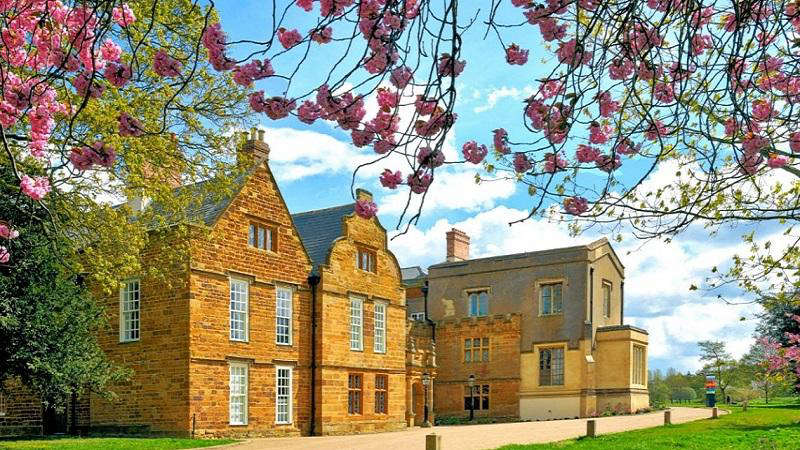 West Northamptonshire Council (WNC) has been awarded £642,871 funding from Active Travel England to roll-out a new traffic free route in Northampton.
The 1,300-metre route will provide an accessible route through Delapré Park to link Far Cotton with Brackmills, and will encourage walking, wheeling, and cycling whilst providing a missing link between these areas. A planning application showing the routes in Delapré Park has previously been submitted.
The funding will also provide covered cycle parking, wayfinding and information boards in the area and support the social prescribing and cycling hub project, which aims to promote mental and physical wellbeing, based at Delapré Abbey.
The route is set to be delivered by March 2024 and forms part of the Active Quarter, a collaborative partnership of key public, third sector and private stakeholders who have come together around a shared ambition to pioneer active travel in the south-west area of Northampton.
The Active Quarter's vision is to create accessible routes and projects in the southwest area of the town to promote active travel and encompass Midsummer Meadow, Beckets Park, Delapré Abbey, Delapré Park Golf Centre, the University of Northampton, Brackmills and the neighbouring Pocket Parks.
Progress has been achieved already with the delivery of projects such as the award-winning Northampton Mountain Bike Park, wheelchair accessible angling platforms around the Nene Valley water-skiing lake, and a partnership between the University of Northampton (UON) and Public Health West Northants to develop Waterside as an 'Active Campus' for staff and students.
"We are excited to be working with Delapré Abbey Preservation Trust and other local partners to develop this fantastic initiative in the heart of Northampton.

"This new traffic-free route will be safe and accessible for all and will enable residents living in Far Cotton and the town centre to connect with employment opportunities in Brackmills Industrial Estate on foot or by bike. We believe this will help to reduce traffic congestion and improve air quality.

"Furthermore, we hope this project will help to improve residents' mental and physical health and wellbeing by encouraging outdoor activity, whilst also helping existing businesses to grow and develop."Cllr Adam Brown, Deputy Leader of WNC and Cabinet Member for Housing, Culture and Leisure
"At the heart of this project lies the firm belief that everyone should have the opportunity to engage, regardless of their mode of transport.

"The Delapré Active Travel route will cater to individuals walking, running and users of all types of wheels, including wheelchairs, pushchairs, and bicycles during all seasons. By designing an inclusive route, we are ensuring that everyone can benefit from this traffic free route connecting nature, heritage, education, and employment.

"This project has been a true partnership through securing early-stage development funding to securing this investment from Active Travel England. We are excited about the positive impact the Delapré Active Travel Route will have on our community. It will not only enhance the towns infrastructure but also contribute to the well-being and quality of life for all residents and visitors."Richard Clinton, Chief Executive of Delapré Abbey Preservation Trust