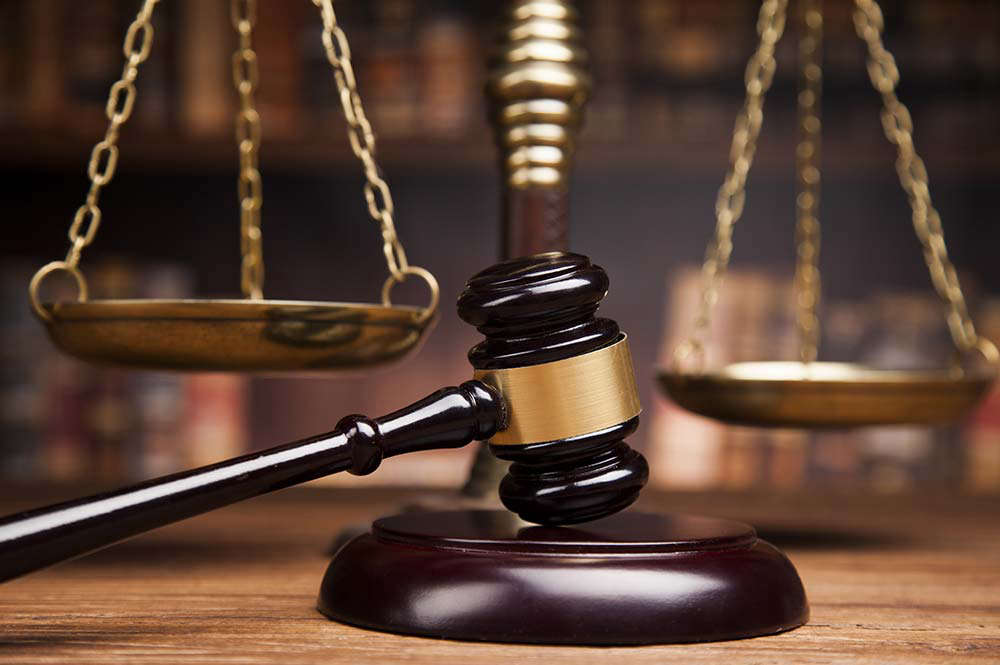 A 43-year-old woman who gave a false name at the scene of a serious collision she caused has been jailed.
On the afternoon of July 19, 2020, Tashalee Woodhall-Murray (also known as Iesha Ibeneba Murray), previously of Ermine Side, Enfield, was driving a black Mercedes on the A361 Ashby Road towards Daventry.
Despite having children in the backseat of her car, Murray was seen to drift over to the opposite side of the carriageway a number of times, before she collided head on with a silver Hyundai travelling in the other direction.
The two women in the Hyundai – a woman in her 60s, and her mum - a woman in her 80s, suffered catastrophic injuries and were rushed to University Hospital Coventry Hospital.
Forensic Collision Investigators would later establish that the children in Murray's car had not been wearing buckled seatbelts.
At the scene, Murray decided to tell police officers that she was Marylin Thomas, aged 47, from Staverton. It was established later on that this was not the case and the details she had provided were false. She was also found to not have been driving with a valid driving licence.
As a result of the collision, the daughter – a woman called Sarah, now 64, suffered severe life-changing injuries, resulting in diminished capacity and brain function. The mother – now 88, had to have her lower right leg amputated and also suffered a number of fractures including to her ankle, toes, pelvis, ribs and arms.
Murray was charged with two counts of causing serious injury by dangerous driving and one count of perverting the course of justice.
After pleading guilty to all three offences at Northampton Crown Court at an earlier hearing this January, she was sentenced at the same court last week (March 3) to two years in prison.
Lead Investigator – Detective Constable Ady Tredwell, said: "This is one of those cases that will stay with me a very long time and my heart goes out to the family of these two wonderful women.
"I know that no sentence in this world will ever make up for what has happened and the sister of the woman in her 60s read out an extremely emotive statement about her mother and sister which revealed just how deeply this has affected her and the family.
"I have no words for Tashalee Woodhall-Murray except to say that I truly hope she realises the utter devastation, desolation and pain she has caused. She will have to live with her actions forever.
"Finally, I want to thank the wider family of these two women. They have conducted themselves with class and dignity through this exceptionally distressing court process and my thoughts remain with them as they continue to come to terms with this utterly terrible incident."
With the permission of Sarah's sister, Northamptonshire Police has chosen to publish part of her victim impact statement:
If you really want to know about the impact on me then you need to know something about who Sarah was.
If Sarah suggests an early morning walk, just check what she has in mind because she will be thinking six thirty, while you are carefully considering eight.
Sarah is the very definition of multi-tasking. Before her working day begins, she will have baked a cake or pudding for her friend George, made soup, and walked her wire-haired Jack Russell.
In summer months she will have done gardening or made a trip to the community allotment.
Sarah is generous with her life. She gives freely of her time, her money her heart and her opinions.
She drinks pints of real ale and dances like Kate Bush and Edie Reader rolled into one.
She loves to be right at the front of gigs and folk festivals.
Sarah sings with a deep alto voice and enjoys surprising people with a bawdy folk song followed by a hymn or old family favourite.
She is bossy – because she cares about people and wants the best for them.
Sarah is honest.
She believes in God as a loving, life-giving presence and way of being human to aspire to.
She believes in love.
She talks - a lot!
Sarah has a passion and flair for gardening and has created a beautiful garden around her house.
In her Ox blood Dr Martens and washed-out leggings she gardens for hours - digging, watering, planting, pruning, constructing – she has shifted literally tons of top soil and gravel by herself.
She has raised three amazing children and worked incredibly hard to provide them with a wealth of experiences growing up – she lived her dream of owning a pony for Hannah to ride - through sheer grit and determination.
She planned and built a house, at one time owning three properties to secure her financial future.
Sarah is the person who is most like me and least like me all at the same time.
She loves dogs and talks to them in entire paragraphs – she does the same to anyone she meets on a walk.
She was so excited about becoming a Grandma and is already the most fabulous Aunty and Great Aunty.
Sarah has cared for our parents as they aged, and especially Mum since Dad's death.
She has done this in her own beautiful, bossy, loving and selfless way, providing meals, day trips, gardening, minibreaks to the coast. She really enriched their lives.
She likes to read.
She loves to travel, once interrailing through Europe with our eldest daughter.
Sarah has picked herself up and got on with life more than once.
She is not afraid of power tools.
She makes lovely jam.
She always drives below the speed limit.
She loves horses.
She is really pretty and not as tall as she thinks she is.
She is my little, big sister.
She is my friend.
I love her.
This is the impact for me - this is the person I have lost.
Now she is agitated, confused, sad most of the time.
She doesn't really know or understand what has happened to her. Our conversations are short and difficult, just occasionally beautiful as I catch a glimpse of her.
There are no longer hourlong sisterly chats putting the world to rights.
Impact – it's not business jargon, nor is it that split second when two cars collide - it is how the whole landscape of people's lives is changed forever as a result of that moment.