Here at Revolution Radio, we always go the extra mile for our advertisers - here are some examples. We'd love to work with you to come up with a marketing plan to help your business achieve your goals.
Talk Talk Easter and Halloween Promotions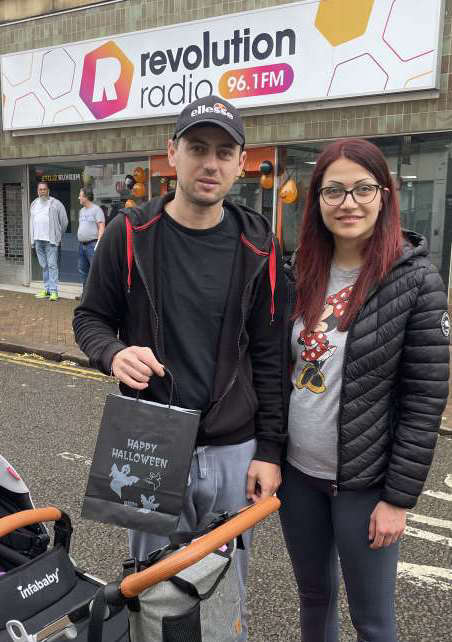 Working with Talk Talk Future FIbre broadband, we gave out Easter and Halloween goodie bags outside the Revolution studios. This activity included:
Pre-recorded promotional trailers
Presenter talk-ups leading up to the activity
Social media content pre-promoting the activity
Website article about the activity with links to client website
Street Team activity on the day, handing out the prizes and engaging with passers by to promote the client's products.
Live presenter mentions
Live outside broadcast links during the giveaway
Photos and videos on our website, Facebook and Instagram
"Wow! Thank you so much for these – we are thrilled with the content you have sent us it looks like you had a great day. The pictures are great, you have gone above and beyond so I thank you for this! I would again like to thank you for your help with this campaign and we look forward to working with you again in the future"
Heart Health Education Day
Uniquely Created Nutrition & Health - a Northampton based group of medical experts committed to reducing cardio-vascular deaths, promoted their heart health webinar with an advertising campaign on Revolution Radio.
Commercial airtime
Website article with detailed health advice, video content and a link to book on to the webinar
Live interview on the radio
Video of the interview shared on our website, social media and client social channels
EasyRaw Dog Food
Local dog food manufacturer EasyRaw wanted to raise the profile of their product so we came up with an advertising and promotional campaign involving a social media competition to submit funny pet photos.
Commercial airtime
Social media competition on our Facebook page
Website article promoting the competition
Promotional posts on facebook, instagram and twitter
Presenter live reads talking up the competition and the entries so far
Opportunity for live studio interviews with clients to promote contest and products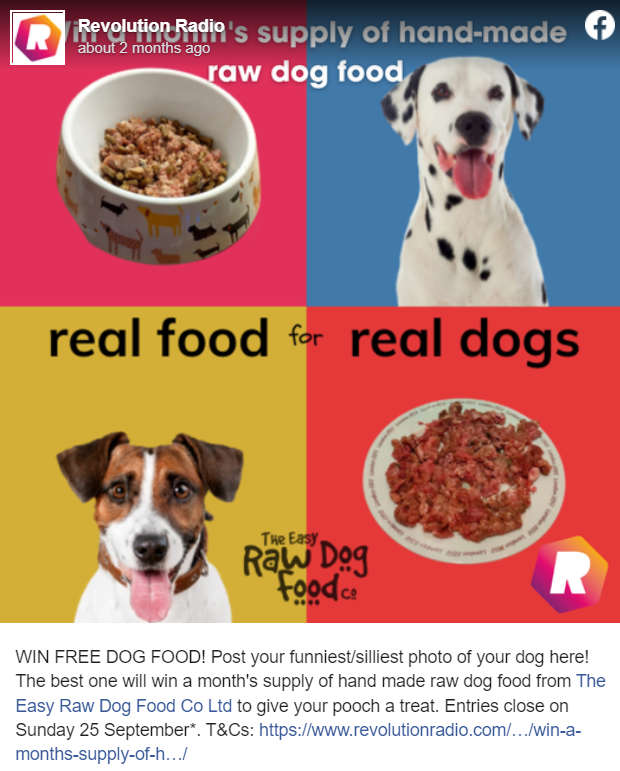 Love World Northampton
Promotional campaign for a major gospel music event at Abington Park.
Commercial Airtime
Presenter talk-ups
Website article with event details, videos. listen again audio and ticket details
Social media posts promoting the event
Live interviews in the studio with the event organisers
Listen to the radio interviews with Fred and Sharon from Loveworld
Listen to the radio advert