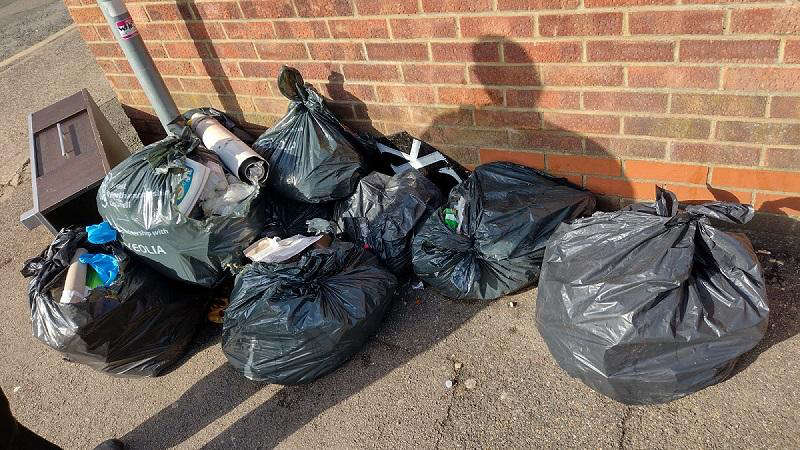 A man who dumped five bags of waste on the corner of Wilberforce Street and St Edmunds Road, Northampton has had to pay out £2,055 for fly-tipping.
West Northamptonshire Council (WNC) officers carried out a routine patrol in the area in May 2022, when they came across the large amount of waste carelessly discarded on the street. After carrying out investigation they found items which linked this back to Mr Marian Gheorghe aged 49 of Edith Street, Northampton.
Gheorghe was issued with a fixed penalty notice of £400, which he did not pay. The case was put forward for prosecution where Gheorghe attended court on Tuesday 22 November 2022 and pleaded not guilty.
Following a trial at Northampton Magistrates Court on Wednesday 31 May 2023 Gheorghe was found guilty and was subsequently fined £1,050, costs amounting to £1,000 and a victim surcharge of £105.
We will not hesitate to take action against those who think they can carelessly discard of their rubbish on our streets, causing a negative impact on our environment and our communities. There is simply no excuse for fly-tipping, and offenders will face the consequences of their actions.Cllr David Smith, Portfolio Holder for Community Safety and Engagement, and Regulatory Services at WNC
People can report fly-tipping on our website, along with details of any information which can help to pinpoint the officers. To find out more visit our cleaner communities page.