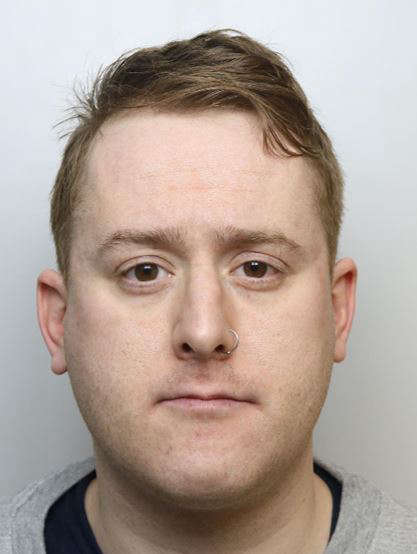 A 32-year-old man has been sentenced to nine years and two months after he was found guilty of sex offences against a child.
In 2012, Matthew Bell, previously of Daventry, then aged 22, met the 14-year-old girl at a youth centre.
On numerous occasions for a period of two years, he sexually assaulted her at a number of locations, including at his home address.
In 2020, the woman came forward to report what had happened to her and an investigation was launched.
Bell was arrested and subsequently charged with two counts of sexual activity by penetration with a girl aged 14/15. At Northampton Crown Court on October 15, 2022, he was found guilty of both offences by a jury and was sentenced at the same court today (November 28) to nine years and two months in prison.
Detective Sergeant Cory Wise, said: "The woman in this case has suffered with the memories of this abuse for many years and I am so pleased for her that she has seen justice done and Matthew Bell recognised for the sexual offender he is.
"At only 14-years-old, this girl was unable to consent to a sexual relationship and it is important to make this point very clear. Bell knew exactly how young she was and yet still pursued her, grooming and manipulating her.
"Bell will now spend a significant period of time in prison and I hope this case demonstrates what happens to adults who think it is acceptable to form "relationships" with children. It is a crime, it will always be a crime, and every single ounce of the blame lies with the offender.
"This woman can be proud that her bravery has seen justice done and I hope she can now move forward with her life following the conclusion of this case.
"Northamptonshire Police takes cases like these extremely seriously – we will believe you and we will do everything we can to bring your offender to justice."