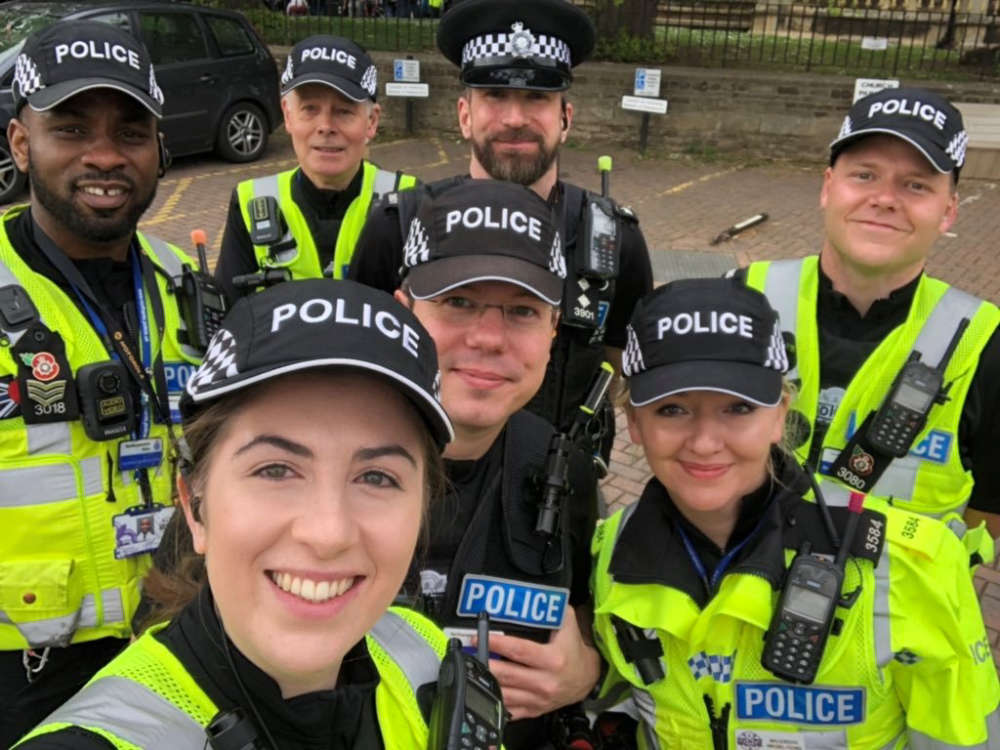 Members of the Special Constabulary give up their spare time to support Northamptonshire Police fight crime and protect people in the county
They work across the county along with regular officers in several different policing roles, such as responding to calls from members of the public, policing the county's roads and patrolling towns and villages on foot.
In fact, last year a total of 171 Special Constables volunteered more than 54,600 hours across 6,100 tours of duties, which equates to an average of 26.7 hours each per month.
Most of this time was dedicated to serving with the two local policing areas with a staggering 36,700 hours spent on duty with the Response teams, while volunteers gave up 10,100 hours to work alongside the Neighbourhood Policing Teams.
The Specials spent a further 3,700 hours helping to reduce the number of people who are killed or seriously injured on the county's roads alongside the Safer Roads and 1,600 hours supporting the Force's football unit.
This has resulted in the Specials making in excess of 250 arrests throughout 2021, recording more than 730 crimes and reporting a total of 859 drivers for various traffic offences.
Northamptonshire Police Citizens in Policing Sergeant, Susan Torrance, said: "Using the average police officer pay of £23.67 per hour (for 2021), the additional value of policing provided by the Specials to Northamptonshire equates to around £1.3m, which is just amazing.
"It never ceases to amaze me just how our Specials are always ready to answer the call when needed. Their dedication and commitment to serving the community knows no bounds.
"We're indebted to each one of them for the time they give for free and for the contribution they make to fighting crime and protecting the public, for which I am immensely proud and grateful.
"At our most recent attestation we had nine former police officers join us which is amazing and unprecedented as well as two Specials re-joining us within a year of leaving moving into specialist roles."
Between June 1-7, the Special Constabulary will be showcasing Citizens in Policing as part of the annual National Volunteers Week, supporting various countywide events.
In Daventry and South Northamptonshire, members of the Specials Constabulary, led by Special Inspector Stuart Ashfield, will be engaging with the community, and maintaining public order during the Jubilee celebrations.
Under the leadership of Special Inspector Richard Proctor, Specials will be carrying out high-visibility patrols in the Wellingborough and East Northants area, focusing on issues which impact the community such as anti-social behaviour.
In Northampton, Special Inspector Kevin Freeman and his team will be supporting local events ensuring everyone enjoys the Jubilee celebrations safely. In addition to tackling anti-social and carrying out a crime operation, focusing on vulnerability.
Special Inspector Christopher Crane and Special Sergeant Ross Ferguson will be working alongside the neighbourhood policing teams to address policing priorities identified by local communities.
While Safer Roads Team Special Sergeant, Andrew Watson, and his colleagues will be running an operation to improve road safety and reduce the number of people who are killed or seriously injured on the county's roads.
For more information about our Special Constabulary or details of other voluntary opportunities with the Force, visit www.northants.police.uk